Sigma 35mm f1.4 DG HSM Art Lens Leica L Mount First Impressions:
If you're looking for a 35mm lens for your L mount camera, there are a lot of ways that you can go. For one, you can get an M mount adapter, and attach M lenses.  As all of you know, there are tons of M mount 35mm lenses to choose from although personally, I don't like this route as much because I want autofocus.  So, you can go the autofocus route, and buy the APO-Summicron-SL 35mm f2 ASPH, which is superb but also expensive.  Are there any other options?  Well, how about Sigma?  You can get one of my favorite L mount 35mm lenses, the 35mm f1.2, which I reviewed a while back (review here) but if that's just too large and heavy, then the 35mm f1.4 DG HSM Art Lens might just be the lens for you.  It's also a stop faster than the Summicron.  I recently received a copy for review purposes, and here are my first impressions of it.
First off, for just a slightly slower lens, the 35mm f1.4 is a lot lighter and considerably smaller than the Sigma 35mm f1.2.  I love the f1.2 version but it's a lot easier to shoot with the f1.4 lens :).  It's also considerably cheaper.  The price?  The list is $899 but currently, there's a $100 rebate bringing the price down to just $799.  Yes, that still isn't exactly cheap but for what you're getting here, it's worth every penny and then some.  Plus, it's considerably cheaper than the Summicron as well.  For comparison sake, the price for the Sigma 35mm f1.2 is $1,499.  The Summicron currently retails at a whopping $5,095.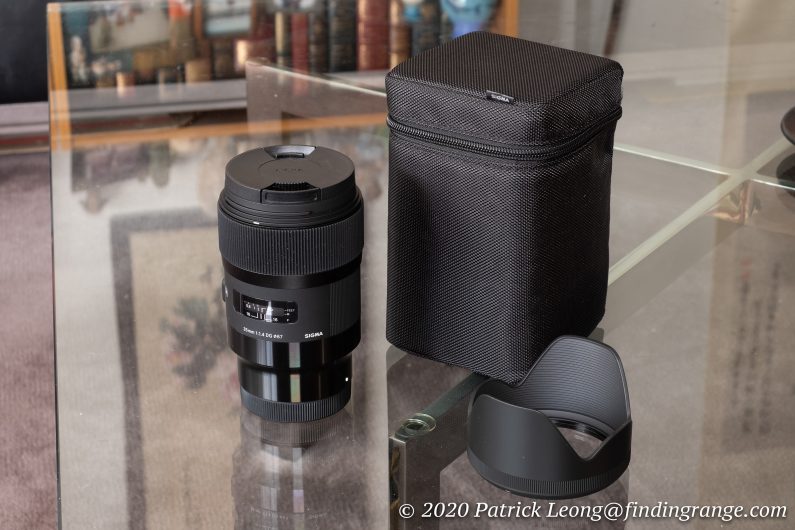 ↑ Here's what's included when you purchase the 35mm f1.4.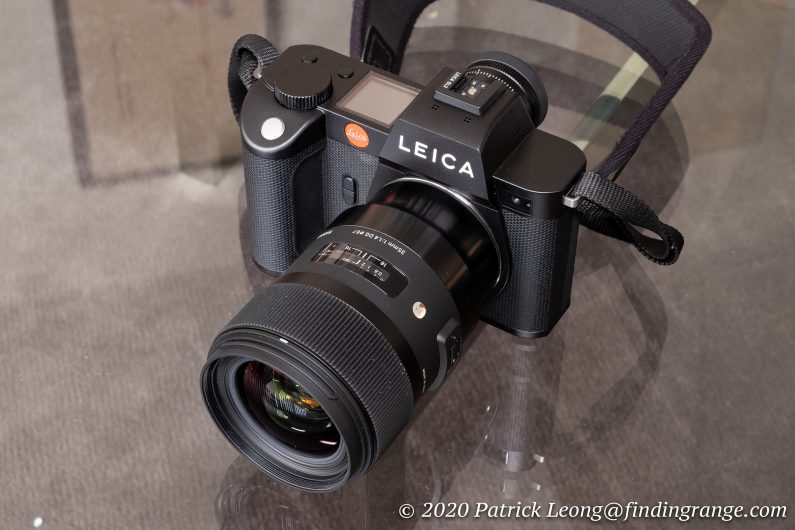 ↑ The 35mm f1.4 DG HSM Art lens attached to my Leica SL2.
As I said earlier, the 35mm f1.4 DG HSM Art Lens is worth every penny.  For one, the build is excellent, and you should expect this, since it is an Art lens.  It's very solid exhibiting no creaks or signs of inferior workmanship.  The 35mm f1.4 is made using a combination of metal, and Thermally Stable Composite (TSC) material, which allows for greater precision, and use in wide temperature variations.  There's a brass bayonet mount, and rubber sealing making it dust and splash resistant.  Everything here is basically built to handle pro use.  It even comes with a lens hood but I am happy to say that I didn't feel the need for one at all.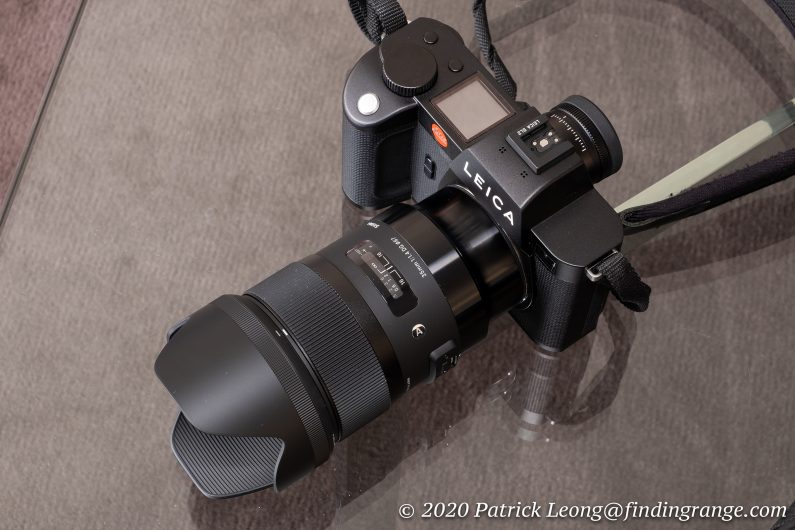 ↑ Here's the lens hood attached to the 35mm f1.4.
When mounted on my Leica SL2, it reminds me of the APO Summicron-SL lenses in terms of size and weight, so it's definitely a lens that is easily manageable.  It feels very balanced on the SL2, and like I said earlier, much easier to handle than say the Sigma 35mm f1.2. This lens is easier to travel with and walk around with; unlike the APO-Summicron 35mm f2 ASPH, this lens has a max aperture of f1.4, which I find especially useful in a 35mm in terms of getting the kind of shallow depth of field I want when those moments come up.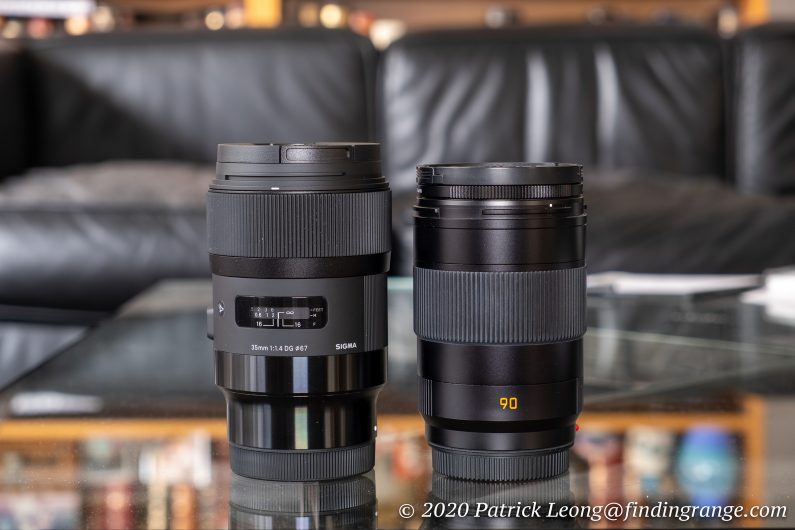 ↑ If I recall correctly, the APO Summicron lenses have the same barrel, so here is my APO-Summicron-SL 90mm f2 ASPH next to the Sigma 35mm f1.4 DG HSM Art lens for size comparison.
Speaking of depth of field, yes, this lens will produce some great isolation.  The bokeh is very smooth and inviting.  I'll admit: most of the time, a fast 35mm is wasted on me because I usually like to shoot this focal length stopped down ;).  Also, I have not tried it with people yet mainly but I may bring it with me on a couple of my shoots.  Anything I get, I'll post them in my review, of course.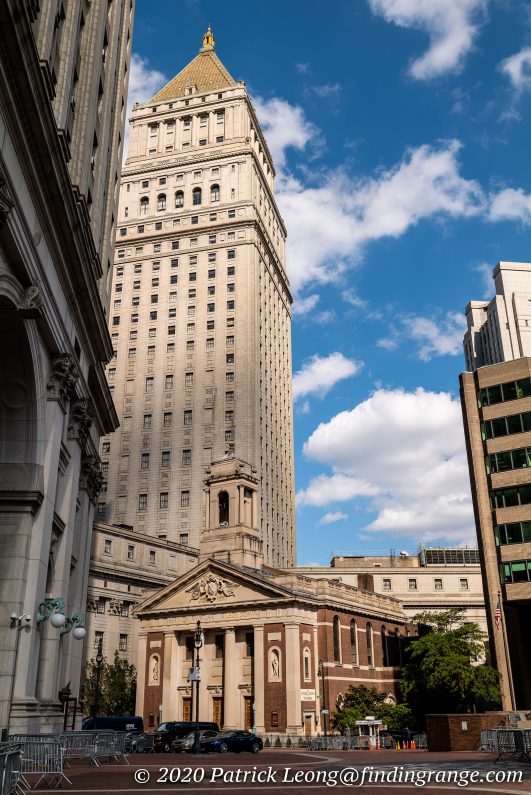 ↑ Here's a shot taken at f8 and 100 ISO.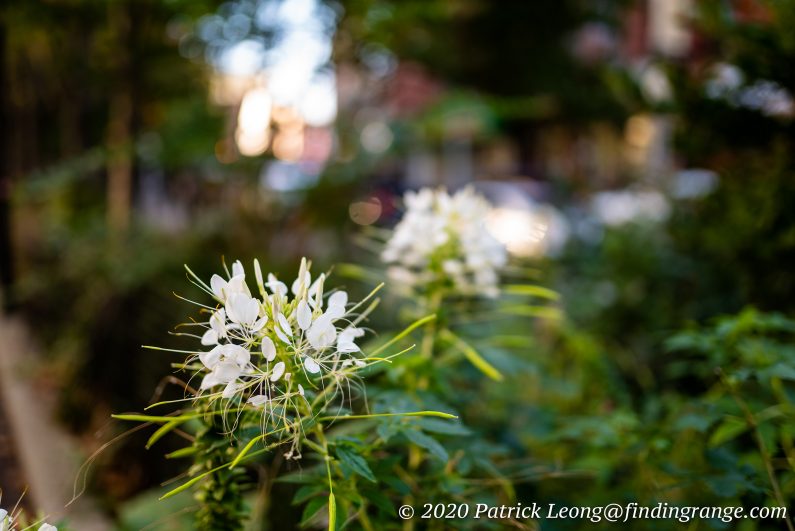 ↑ Here's a shot taken at f1.4 and 100 ISO.
Besides bokeh though, it's just great to have an extra stop, and not having to really pay for it in terms of size or even money when you compare it to other choices.  Like I said before, it really handles more like a Summicron-SL lens rather than a Summilux-SL lens.  Having the extra stop could mean using 6400 ISO instead of 12800 ISO.  It gives you the extra flexibility, which is why I usually prefer faster lenses.  I do use strobes but for my moodier boudoir shoots, I like to use a lot of natural light, which in some of my locations, can be difficult without a faster lens.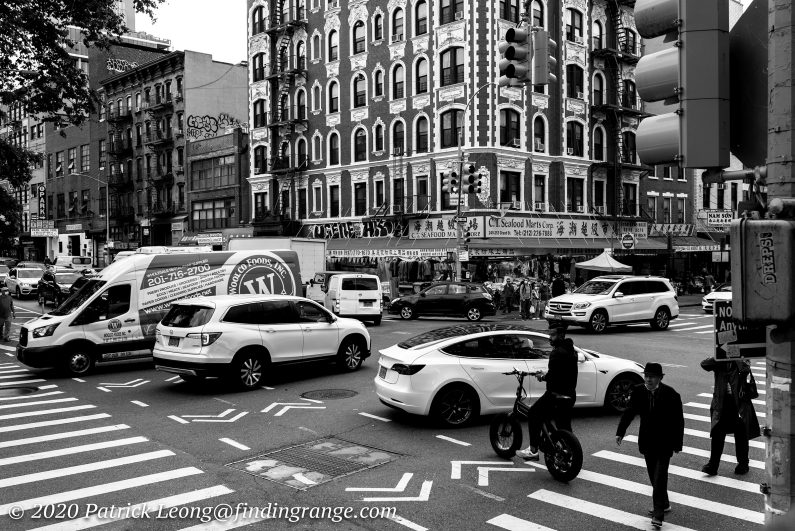 ↑ This was taken using 640 ISO and the lens set at f6.3.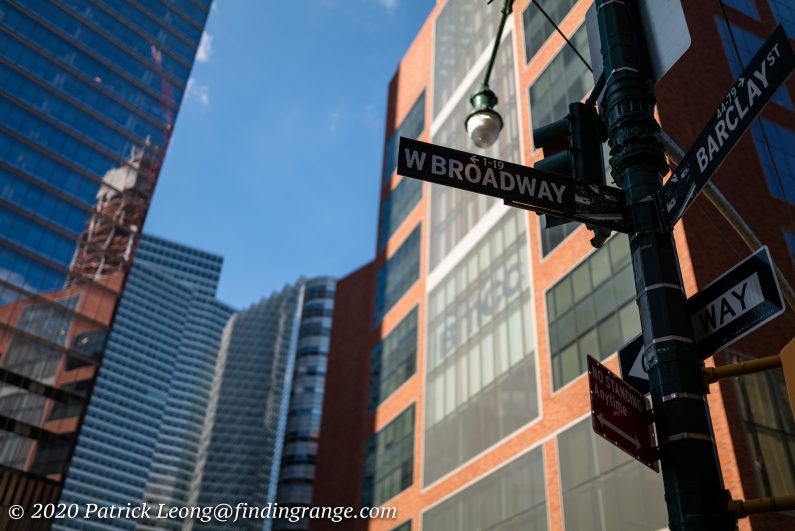 ↑ This was taken at f1.4 using 100 ISO.
As for overall optics, they are superb.  Sigma Art lenses have always impressed, and this one is definitely not the exception.  Color and contrast are excellent.  The 35mm f1.4 DG HSM Art Lens is also ultra sharp even at f1.4.  I've only been able to go out for a short time with this so far (my back is better but longer days still hurt it) but from what I gather, I think this will be another favorite of mine.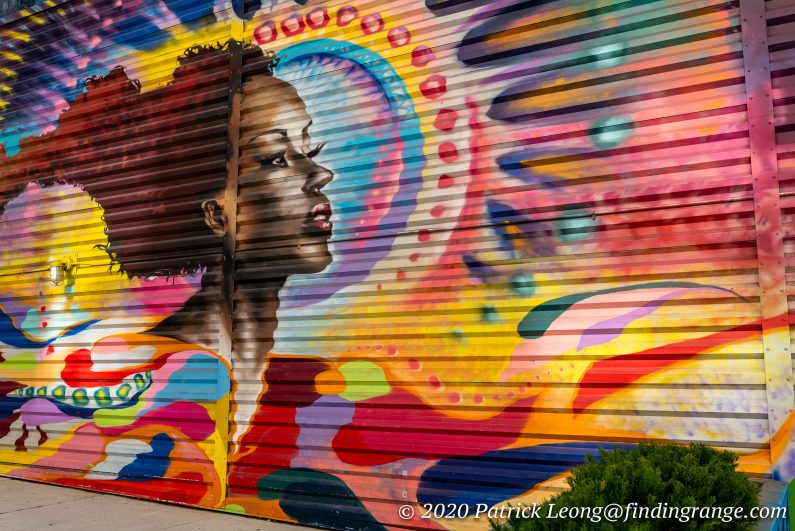 ↑ This is one of my favorite murals at the WTC and Oculus area.  Artwork by: Ben Angotti (@angotti81), model: @emonibaraka, help: nysmclothing.  The settings were f5.6 and 200 ISO.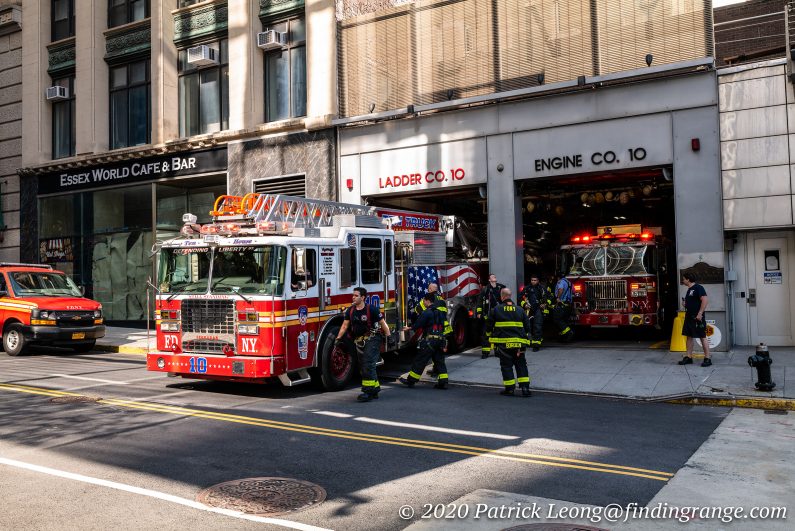 ↑ This was taken using 640 ISO and f7.1.
I almost forgot about the autofocus, which we will briefly discuss now.  It is very quick and accurate.  It isn't the fastest I've ever used but definitely not the slowest either.  It's like what I said, very quick.  I think it compares well with the Summicron lenses.  The only thing is, there's still that issue with the autofocus and AF-C mode.  It doesn't seem to want to work with that mode.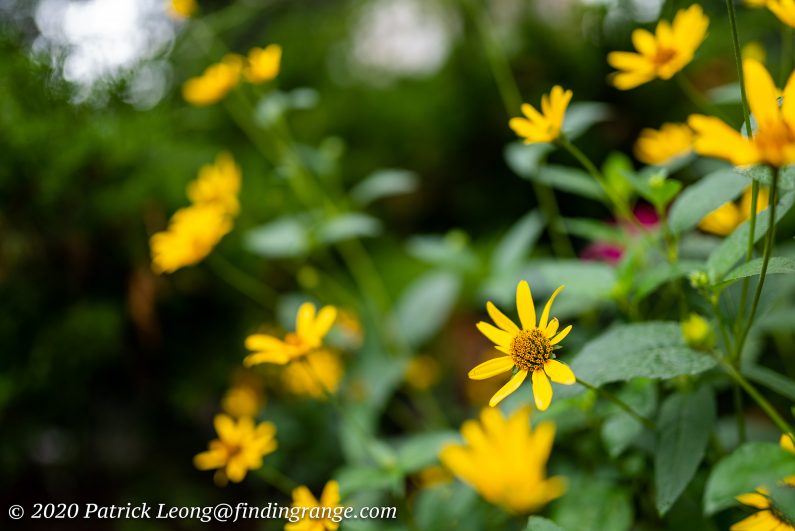 ↑ Here's one taken at f1.4 using 100 ISO.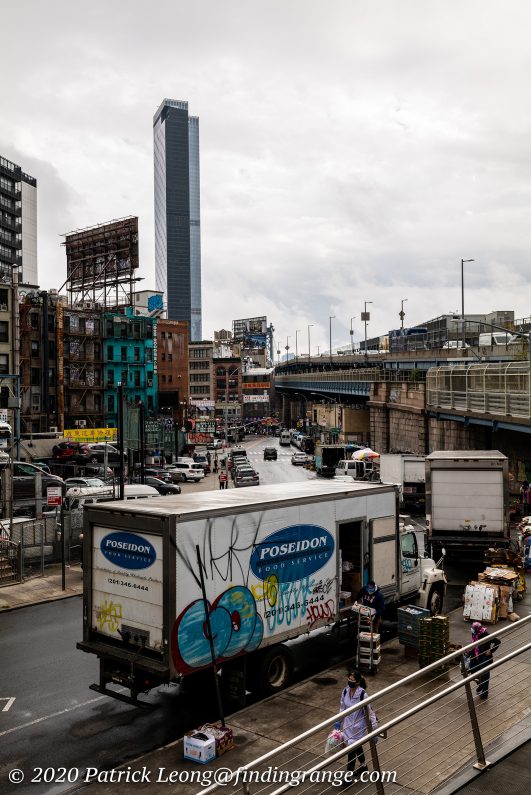 ↑ Heres a shot taken at f8.  I used 125 ISO here.
With that said, I actually rarely even use that mode, so it doesn't bother me.  Maybe it'll be fixed with firmware one day but even if it isn't, when you add up the superb optical quality, build, max aperture, and then the overall price, I still think the 35mm f1.4 DG HSM Art Lens is completely worth it.  So far, this lens has truly been fantastic to use.
So, stay tuned for my upcoming review of it. I'll try to get it out sooner.  As always, thanks for stopping by!  If you have any questions, feel free to ask below or DM me :).
For those interested in purchasing the Sigma 35mm f1.4, you can check out the link below: