Leica 35 Summilux ASPH FLE Floating Element New in Box:
SOLD
It turns out that someone found this lens through my blog, and bought it!  If any of you are still interested in other Leica lenses, please feel free to give Bob a call.  He's got plenty of new ones in stock, including a 28 Summicron ASPH.  Tell him I sent you, he will take care of you.
Hey everyone.  I came back from my camera dealer (Bergen County Camera), and he's got plenty of brand new Leica M lenses in stock.  He's also got the 35 Summilux ASPH with the floating element new in box with USA warranty.  If you have a Leica M9 or any M camera, and you're looking for this lens, I seriously urge you to give a call because it will probably go fast!  His name is Bob, and his number is (201)-664-4113.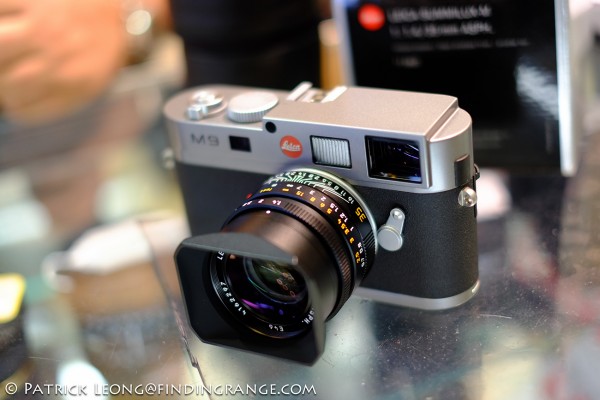 ↑ Man, I really wish I owned the 35 Summilux ASPH FLE but I'm saving up for another lens.  I ALMOST bought it though .
I don't get any commission or anything from him.  Bob's been my family's Leica dealer for 30 years now, and he is the best.  He's an honest dealer, and only charges list prices so there's no insane mark up.  In other words, you will be paying the list price of $4995 for the 35 Summilux ASPH FLE, not a few thousand extra like on ebay.  He's got plenty of loyal customers because he always takes good care of them.  He's very personal, and will remember you by name, so if you ever have any trouble with your equipment in the future, it will be no problem to get it fix.  If you ever visit, you can sit there for hours talking about cameras and photography with him, the staff or the other customers.  I'm only mentioning all of this because I think that dealers like him should be praised and supported.  There are very few of them nowadays, and that's a sad thing for photographers if you ask me.  Plus, I figured that many of you have got to be looking for this lens.
Once again, if any of you are interested in purchasing the 35 Summilux ASPH FLE, give Bob a call at Bergen County Camera.  His number is (201)-664-4113, and he's located in New Jersey.  He's extremely friendly and accomodating, and he won't sell you something that you don't need.  Tell him I sent you

. Thanks for stopping by, and stay tuned for more to come.