Fujifilm X-T20 Mirrorless Camera Review:
I'm an owner, so obviously I'm a little biased 🙂 but in my opinion, Fuji's X-T2 is one of the nicest mirrorless cameras currently out on the market.  It's such a capable camera but at the same time, it's also compact enough where there's almost no reason not to take it everywhere with you.  However, at $1,599, it's not going to be for everyone, especially for those who may not be diehard photographers.  So, what does that leave us with?  Well, how about the new Fuji X-T20.  The X-T20 not only has many of the key features that make the X-T2 such a great camera like the same sensor, for instance, it even has a similar overall appearance.  The X-T20 is also more compact, and at $899, it's priced significantly cheaper.
Fujifilm X-T20 Build Quality:
Appearance wise, the X-T20 shares quite a lot of similarities with it's bigger sibling, the X-T2.  It has the same DSLR styled looks, and the cool retro styled analog controls (although there are some differences here, which I'll discuss in a bit).  It's a great looking camera overall, and it even comes in silver or black.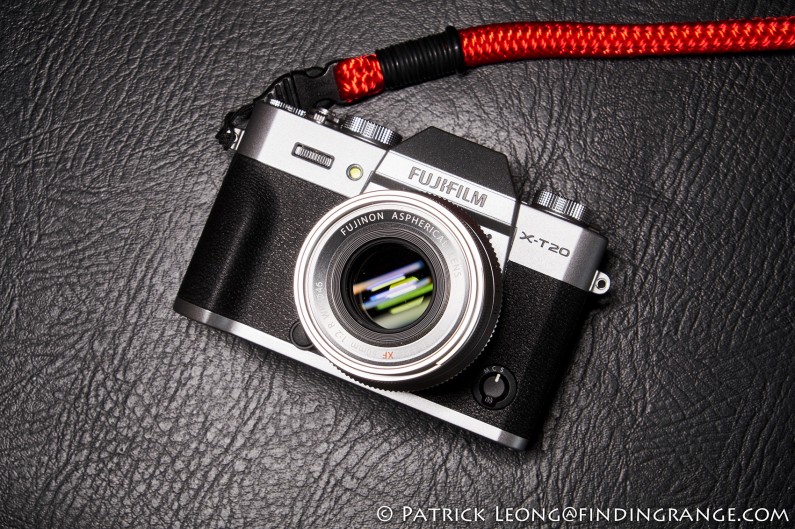 ↑ The Fuji X-T20 in silver.
As for build quality, I've owned, and used a lot of Fuji X Series gear, and every new model of camera or lens that comes out is consistently better than the previous in this department.  The Fuji X-T20 is no exception.  The build quality is excellent.  Don't let the lower price fool you; it feels like a quality camera.  It's very solid in the hands with no creaks of any kind, and part of this is thanks to the top and bottom magnesium plates.  While the build quality doesn't quite match the X-T2's, and it doesn't have weather sealing, it's also not priced as highly as its sibling.  In regards to weather sealing, I don't think it's the end of the world when a camera doesn't have it.  The point is, the X-T20 isn't just some cheap version of the X-T2; it's built well enough that a person can grow in photography with this camera over time.  It won't fall apart on you anytime soon, and it feels more expensive than its list price suggests.  I also think it feels more solid, and better built than the Canon EOS M5 (which I reviewed here), which is more in line with the X-T20's price.  It has a less plasticky than the EOS M5 as well.
Now, let's talk about the dials and analog controls, which I absolutely love.  Analog controls are actually one of the main reasons why I love shooting with Fuji, and Leica cameras in general.  I grew up with these types of controls on my film cameras, so for me, it's still the fastest and most direct way to control key functions like shutter speed, aperture or even focus.  I think it's also a great way for someone who is a beginner or just a person who wants to take photography more seriously to understand how to make adjustments to take a proper picture.  I have a friend who took a beginner photography course, and she just didn't understand how ISO, aperture, and shutter speed related with each other.  She was using a Canon DSLR, and she went full manual on purpose just so she could try to learn.  I explained it to her on my then X-E2, and she started getting it.  Instead of going through the menu and/or using some sort of a dial, she physically had to manipulate the aperture ring, and the shutter speed dial.  After a little practice, it was easier for her to see how those functions related with each other.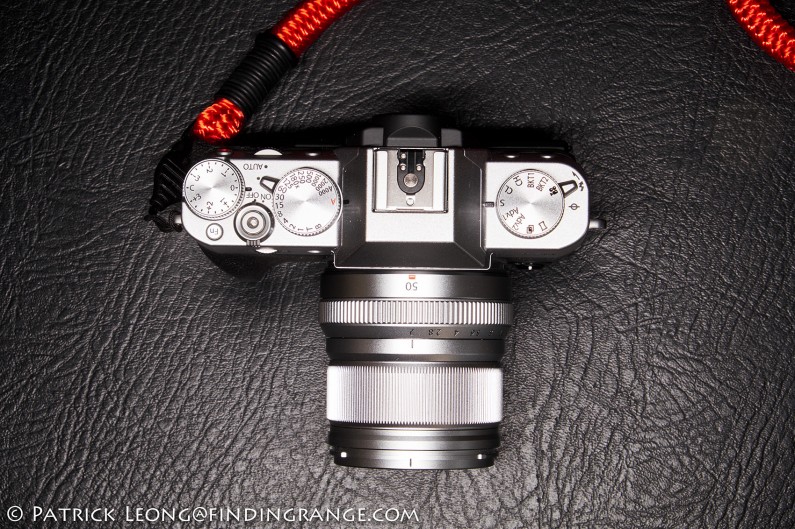 ↑ The top plate of the X-T20.
So, getting back on point, the analog controls are not only great if you want a direct, and fast method of making key adjustments, they help differentiate the X-T20 from a lot of the cameras in its often times, very competitive class.  To top it off, the analog controls offer great tactile feel, and they truly add that retro feel to the X-T20.  The dials for mode, shutter speed, and exposure compensation click solidly in position.  There aren't locks on the dials like on the X-T2 but honestly, they are not needed here.  The dials simply stay in the position that I choose.  During my whole time with the X-T20, there wasn't one time I accidentally move the exposure compensation dial, for instance.
Overall, the Fuji X-T20 really is a versatile camera because it has the controls, and functions that any serious photographer would want but at the same time, it's great for the budding photographer or for someone to at least get addicted to photography fairly quickly.  The beauty of the camera isn't that it just has these wonderful controls.  If needed, it can even go into complete auto mode with a simple flip of a switch, which is located right next to the shutter speed dial.  So, it's a camera where you'll always want to take everywhere with you because you don't necessarily need to concentrate all the time to get decent results if you don't want to.
Another great reason why this is a camera you'll want to carry everywhere with you is the overall size.  The X-T20 is ultra compact.  It may not be as compact as the smallest point and shoots out there but then again, it also has a large APS-C sensor with 24 megapixels, and the ability to change lenses.  It even has a pop up flash.  It weights just 383 g, and that's with the battery and memory card.  It's also worth nothing that because of the size, I found the Fuji X-T20 makes an excellent street camera.  It just doesn't attract much attention, and when it does, people don't look at it like a typical, big pro camera, so you are more likely to get away with your photo.  It's also great to carry on vacation because instead of occupying your mind, and time with a large, complicated camera, it's compact size makes it feel more like a point and shoot.  I had XF 27mm f2.8 pancake lens mounted to the X-T10 with me at Walt Disney World when I was reviewing it (see review), and it was so easy to carry it around with me all day.  The beauty was that while the combo I had was just a little bit larger than a point and shoot, I was still getting essentially the same image quality as I would from my then X-T1.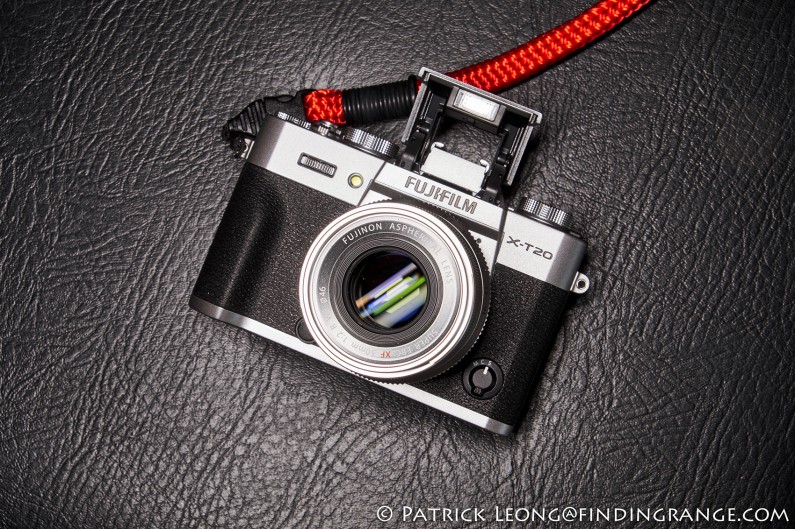 ↑ The X-T20 has a pop up flash.
However, there is actually a slight downside to the size.  The grip is smaller than the one on the X-T2, and therefore, the X-T20 isn't quite as comfortable to hold when compared to its sibling, at least in my hands.  Also, I found myself accidentally pressing on some of the buttons on the back occasionally because my palm was covering them at times.  It wasn't just because of the small real estate on the back; I felt some of the buttons on the back of the camera were a little too soft to the touch.  Buttons like the Q or the D pad for instance, offered too little resistance to pressure in my opinion.  I felt the same way about the scroll wheel on the back.  Sometimes I would use it to choose my ISO, and I would accidentally press down on it causing me to choose an incorrect setting.  My X-T2 is better in this regard because it takes more pressure to actually press on these buttons.  But I am nitpicking now, since this is a review.  Overall though, the build, and ergonomics are top notch.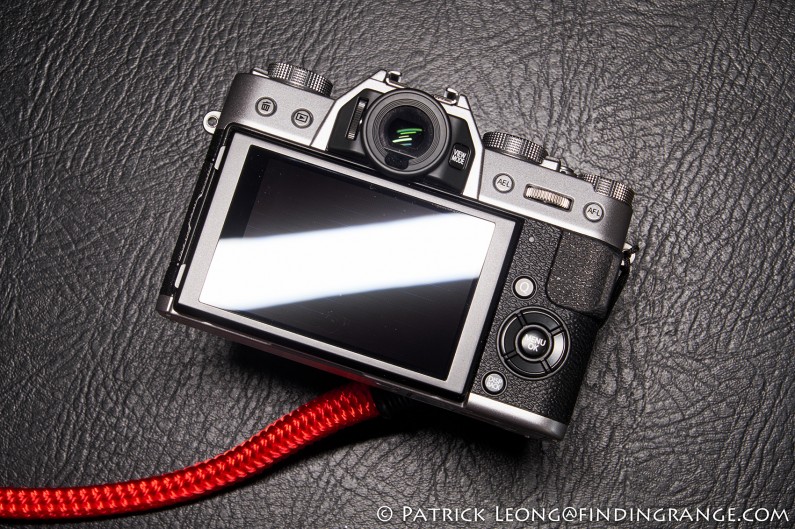 ↑ The back of the X-T20.
Fujifilm X-T20 EVF and LCD Display:
Let's now talk about the viewfinder in the Fuji X-T20.  It comes with a 2.36M-dot electronic viewfinder that's bright, clear, and vivid.  Spec-wise, it has a frame rate of 54.54 fps, and a time-lag of 0.005 seconds.  In real use, it works brilliantly.  EVFs have come a long way, and the one in the X-T20 is a perfect example of this.  The EVF is smooth, and lag free.  It even works great in dim lighting.  It's very clear, so it's easy to see the little details, and it works a whole lot better than the LCD screen, if you need to review your images in bright sunlight, for instance.  The EVF will even show the effects of the different Film Simulation modes, and exposure settings in real time, so you have a much better idea of how your image will actually come out.  This feature can also be turned off if you prefer.
I only have two minor issues with the EVF.  For one, the EVF's 0.62x magnification isn't quite up to the X-T2's o.77x magnification, and it's something you'll notice, if you already own an X-T2.  I also missed the X-T2's eyecup.
As for the display, the X-T20 comes with a 3.0 inch 1.04M-dot tilting LCD monitor.  It's bright, and shows plenty of detail.  The monitor's tilting ability makes it much easier to shoot at different angles.  The tilting mechanism is also well-built; it's not flimsy or lose in any way.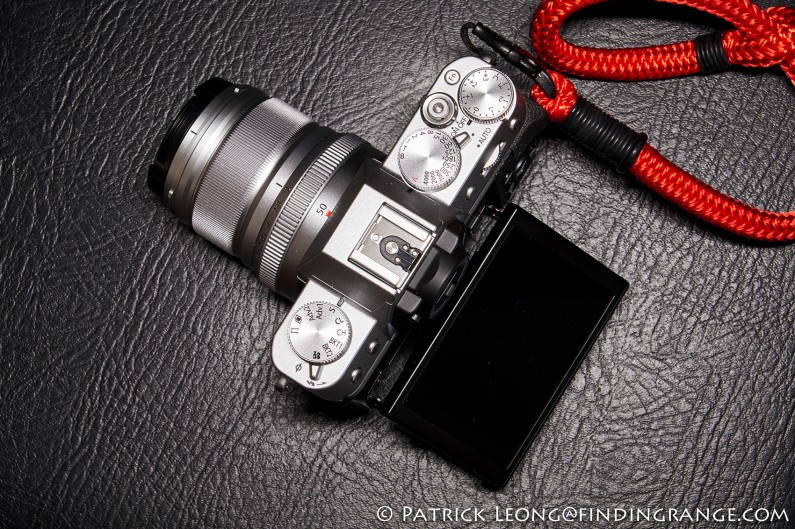 ↑ The X-T20 has a tilting display.
The monitor is also a touch screen.  You can essentially tap anywhere on the screen, and the camera will either just focus on that point or focus, and shoot depending on how the camera is set up.  In playback mode, you can swipe across the screen to flip through your images.  You can also pinch in and out to magnify or zoom out from an image.  It's intuitive, and works basically like any smart phone.
I'm personally not a big fan of touch screens in general (with the exception to the one on my Leica SL) because at least for me, I just find it's easier to perform the functions without them, so I think in this case, I would've preferred the focus lever that can be found on the X-T2 and the X-Pro2.  But this is a personal preference, and I'm sure there are others that like touch screens, which in this case, the Fuji X-T20 has one.
Fujifilm X-T20 Wifi:
Like many cameras these days, the Fuji X-T20 also has wifi.  Together with the Fujifilm Camera Remote App, you can remotely control your camera or view, and transfer in-camera images to things like your smart phone or tablet.
Fujifilm X-T20 Shutter:
The mechanical shutter of the X-T20 tops off at 1/4000s but there is also an electronic shutter that is capable of shooting as fast as 1/32,000s.  This is great for those who do not want to carry ND filters but want to shoot wide open with their fast lenses in bright conditions.  It's also worth mentioning that the electronic shutter is barely audible, so it's great for those moments when you need to stay quiet, and inconspicuous.
Fujifilm X-T20 Autofocus Capabilities:
In terms of autofocus, Fuji have come a long way from the days of the original X100, and it is clearly evident in the new X-T20.  Check out the specs: The AF can focus in as fast as 0.06 seconds, and starts up in just 0.4 seconds.  It also has a short shutter time lag of 0.050 seconds, it can shoot 8 fps with its mechanical shutter, and it has a shooting interval of 0.25 seconds.  The autofocus is a hybrid system with both phase and contrast detection, and there are a total of 325 points across the entire frame.  Then there's Single Point AF for focus on a selected focus point, Zone AF for moving objects, and Wide/Tracking AF.  To compliment these modes, there's Face Detection/Eye Detection AF.
Now, instead of boring all of you further with more specs that you can easily find out from Fuji's site, what does all of this translate to in actual usage?  Well, everything here basically translates into speed and efficiency.  Combined with some of the latest lens offerings, the Fuji X-T20 has some seriously fast autofocusing capabilities.  There weren't any problems.  The face detection, for instance, worked great.  I'm reviewing this camera, so obviously, I'm looking for faults or at least even minor issues but the autofocus was very reliable.  It worked great in all types of lighting.  It wasn't just fast; it was very accurate as well.
For those who are new to Fuji, you might not know this but the autofocus systems in these new cameras are so much better than previous generations that it's hard to believe the autofocus was once the Achilles' heel for Fujifilm.  I remember using my brother in-law's micro four thirds systems a few years ago, and thinking to myself that all Fuji were missing was an autofocus system like the one in his Olympus.  Don't get me wrong.  I was always okay with the autofocus system in the older Fuji cameras, and of course, I loved the overall user experience those cameras provided me but it was always that one thing that was like the dark, stormy cloud in an otherwise clear sky.  But this new stuff from Fuji, like this X-T20, is on a whole new level.  Since I haven't done a side to side comparison between say a current Olympus, and a Fuji, I can't tell you if it's faster than Olympus' offerings but it's clearly fast enough now that I don't think it really matters if it is a little faster, on the same level or a little slower.  It's clearly fast enough now that combined with all the other benefits of the X Series system, cameras like the X-T20 are a force to be reckoned with.
Fujifilm X-T20 Image Quality:
Of course, fast autofocus isn't the only feature that makes a camera great; image quality is also very important.  The good news is with its APS-C sized 24.3MP X-Trans CMOS III sensor, and X-Processor Pro image processing engine, image quality is fantastic.  You may have very well bought this camera thinking that its an nice entry level piece of gear to help you get started in photography but the image quality here is in my opinion, at the pro level.  In fact, the sensor in the Fuji X-T20 is essentially the same sensor that can be found in Fuji's high end models like the X-T2 and X-Pro2, so just because you decided to save a few bucks, it doesn't mean you're going to get any less in the IQ department.  With this new sensor, and of course, the superb X Series lenses, you're not just getting images that are incredibly sharp with the beautiful color rendering to match, you're getting images with the depth, and realism that you would expect from any top tier camera.  Dynamic range is also excellent.  Believe me, I've used a lot of different cameras, especially for this site, and I'm telling you, you're getting a serious bang for the buck here.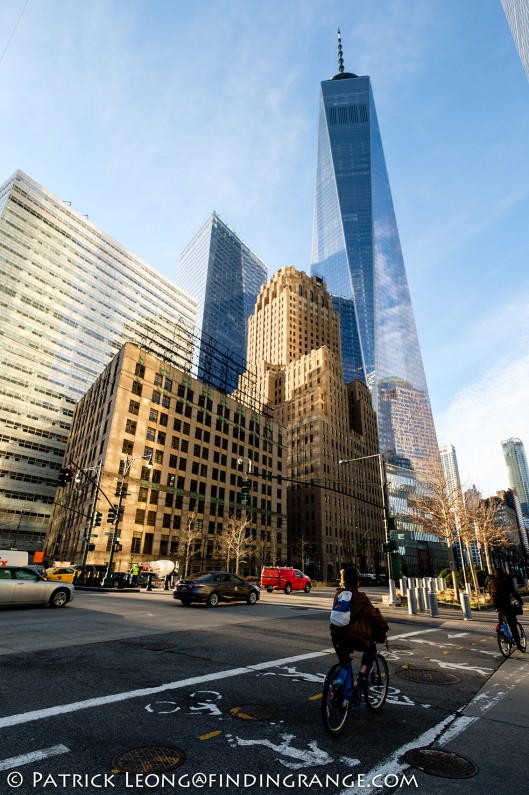 ↑ This was taken with the Zeiss Touit 12mm at f5.6.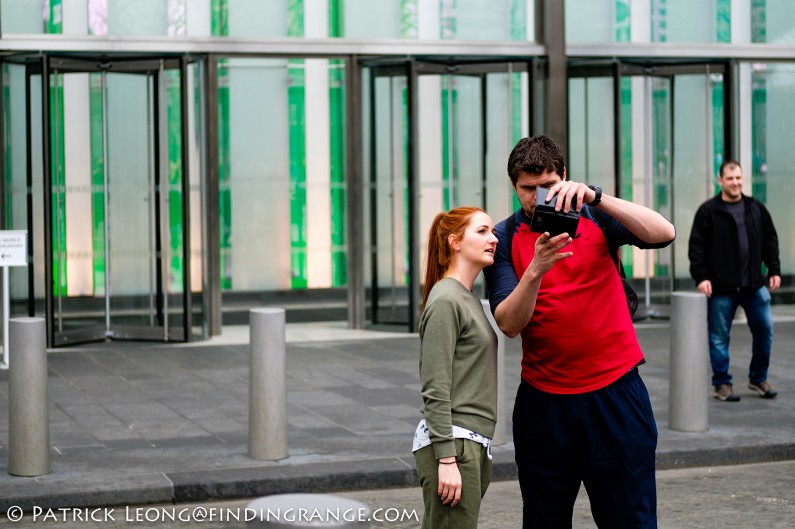 ↑ This was taken with the new XF 50mm f2 R WR lens at f2.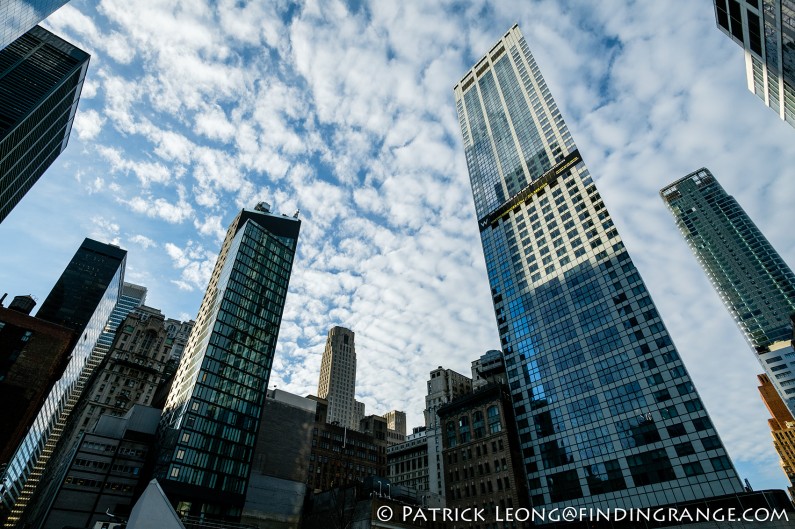 ↑ Here is another one with the Zeiss Touit 12mm at f5.6.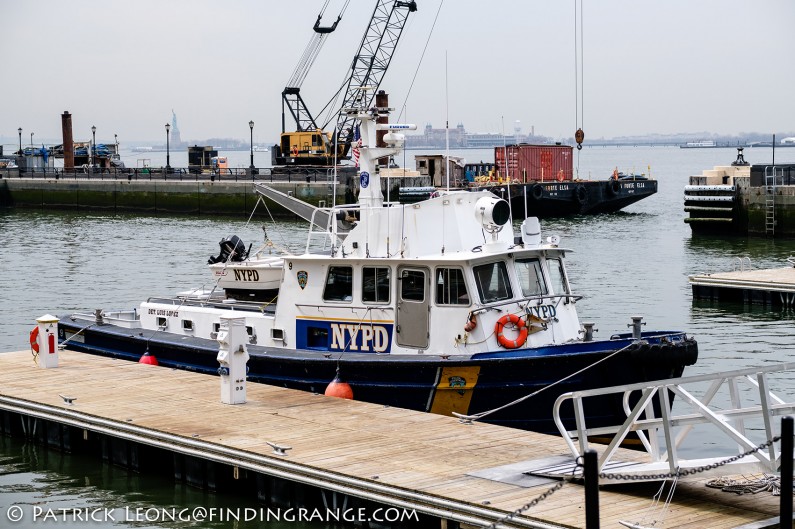 ↑ This was taken with the XF 50mm f2 at f4.
In addition, the superb image quality isn't just reserved at the lower ISO range.  The high ISO capabilities of the Fuji X-T2o are excellent.  Files are very clean all the way up to even 6400 ISO.  At 3200 ISO you can see a little noise starting to creep in but nothing here that is unacceptable.  Noise does increase at 6400 ISO but again, I had no problems pushing the camera up to this point when I needed it.  Once you reach 12,800 ISO, that's when things get more noticeably noisy, and there is a bit of desaturation going on here but files are still usable with a little work.  Anything higher like 25,600 or 51,200 ISO, can still be used but I would personally only use these settings if I really needed it.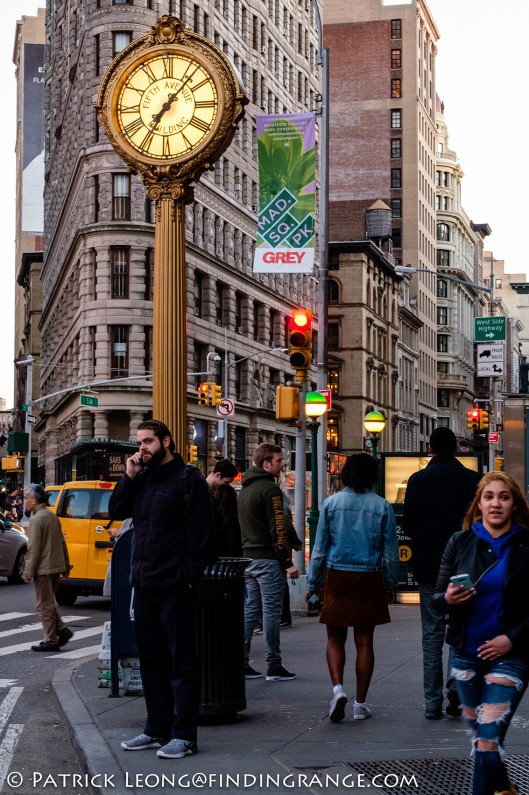 ↑ This was taken with the XF 50mm at f8 using 3200 ISO.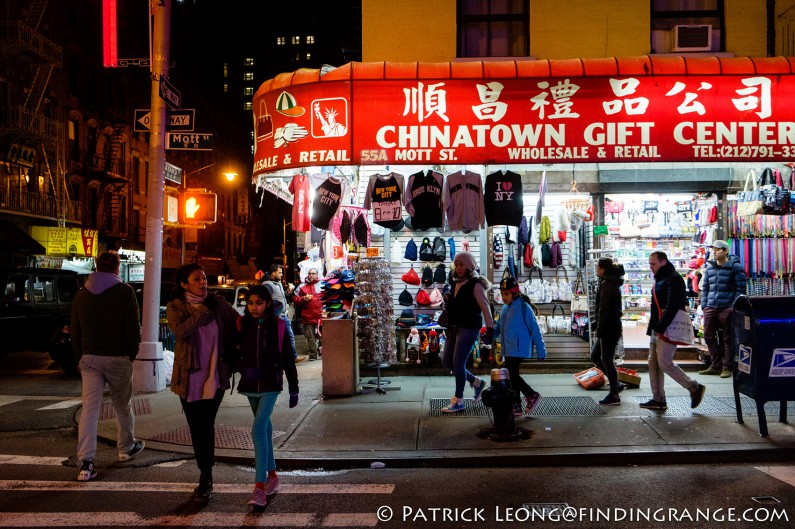 ↑ Here's an example taken with the XF 18-55mm at f4 using 6400 ISO.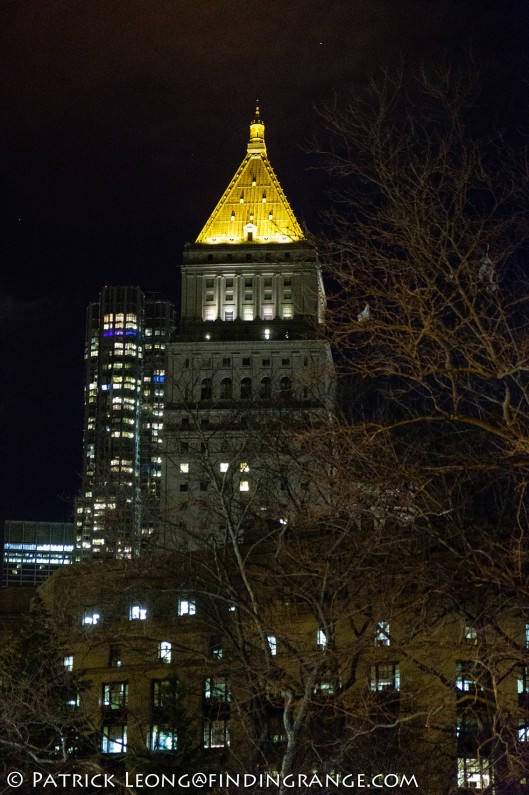 ↑ Here's an example with the same lens using 12,800 ISO.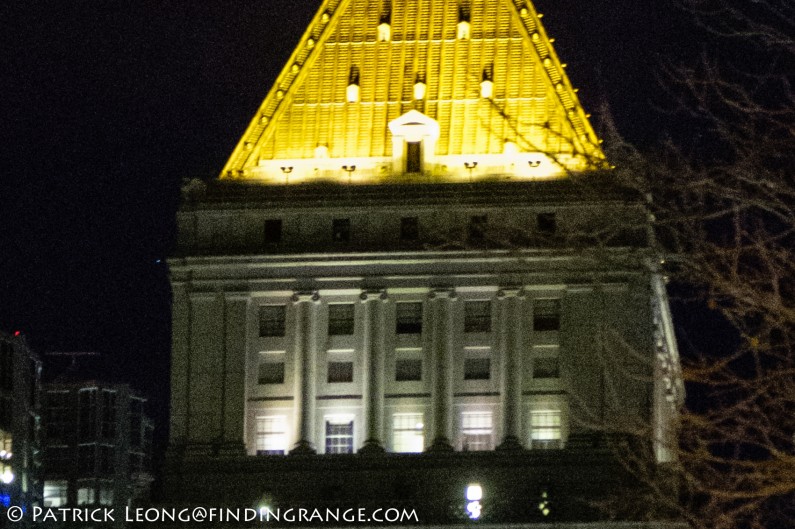 ↑ Here's a 100% crop of the image above.  Don't mind the slight blurryness; I was bumped on the street by accident.  This image is just to show you the general noise levels.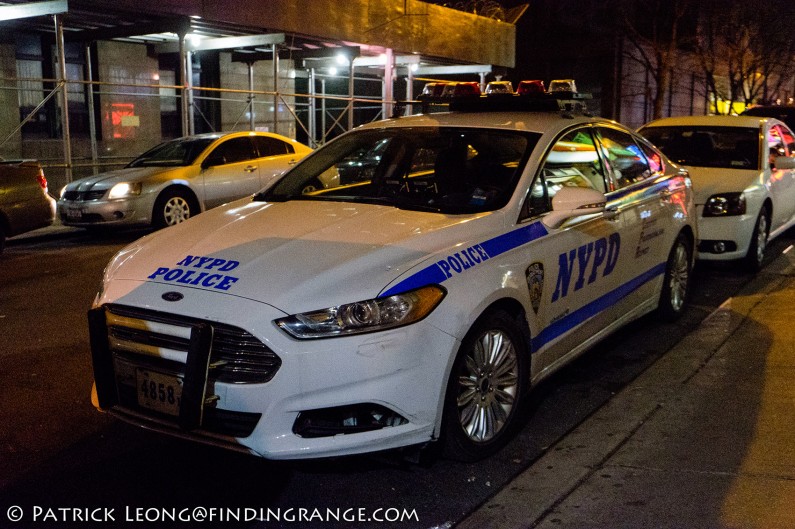 ↑ Here's an example with the 18-55mm taken with 25,600 ISO.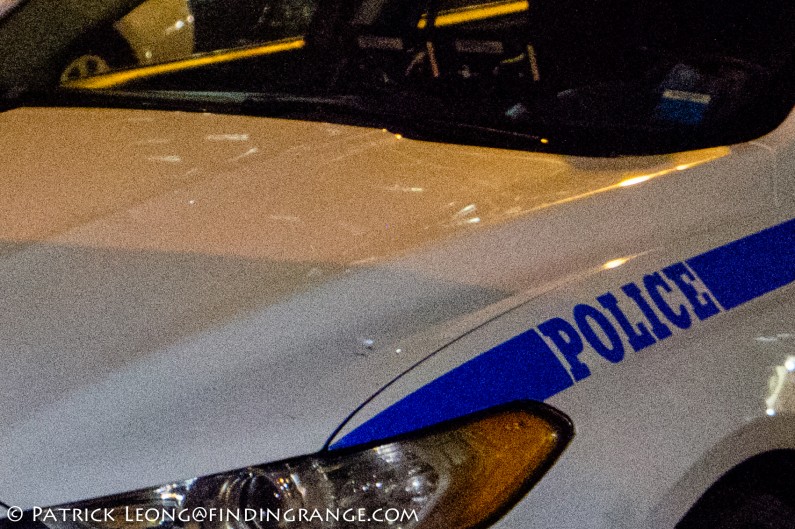 ↑ Here's a 100% crop of the image above.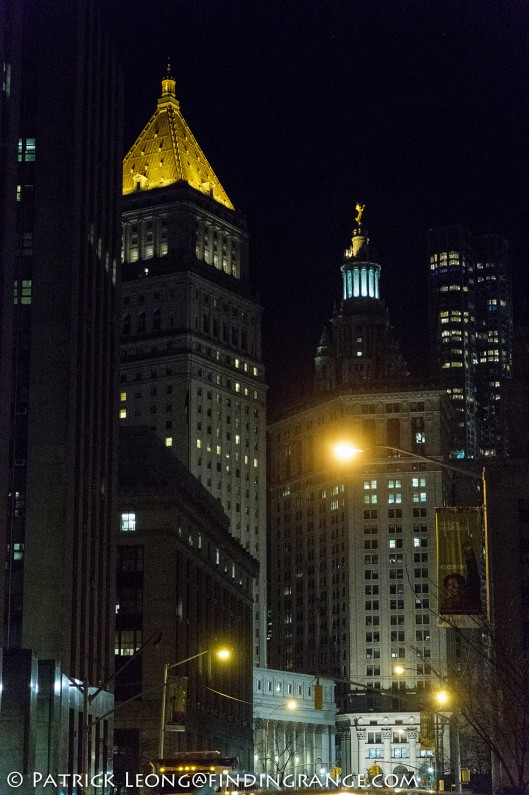 ↑ This was taken with the XF 18-55mm using 51,200 ISO.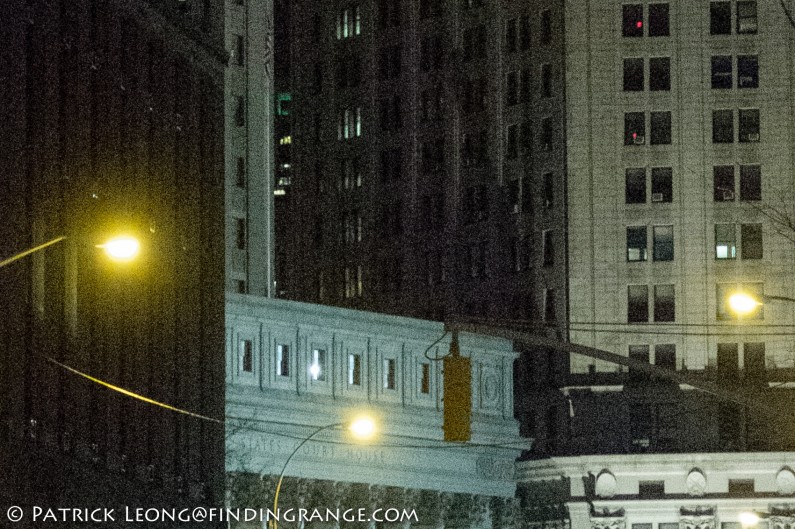 ↑ Here's a 100% crop of the image above.
Now, some of you may be thinking that great image quality can only be achieved by shooting in RAW.  The beauty is, if you just don't want to shoot RAW files, you can also get some pretty awesome jpegs out of the X-T20.  Fuji is one of those companies that are known to produce great out of camera jpegs from their cameras, and the X-T20 is no exception.  In fact, the jpegs are so good from these Fuji cameras that there are some users who don't even feel the need to shoot RAW anymore.  There are several film simulation modes to choose from:
Provia/Standard
Velvia/Vivid
Astia/Soft
Classic Chrome
Acros (+Ye/R/G Filter)
PRO Neg. Hi
PRO Neg. Std
Monochrome (+Ye/R/G Filter)
Sepia
As you can see, there are plenty of different film simulation modes.  You can also use their Multiple Exposure Mode, which allows you to combine two frames for a special effect, and their Panorama Mode.  There are also advance filters to choose from.  There's Toy Camera if you want a retro look, Miniature for a diorama effect, and Pop Color for high contrast and saturation.  There's also High Key, Low Key, Dynamic Tone, Soft Focus and Partial Color (Red, Orange, Yellow, Green, Blue and Purple).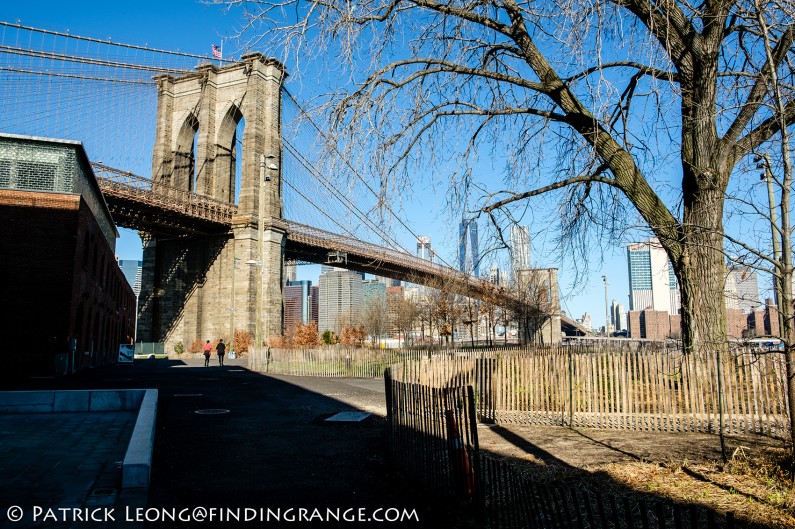 ↑ I took this in the early morning with the XF 18-55mm at f8.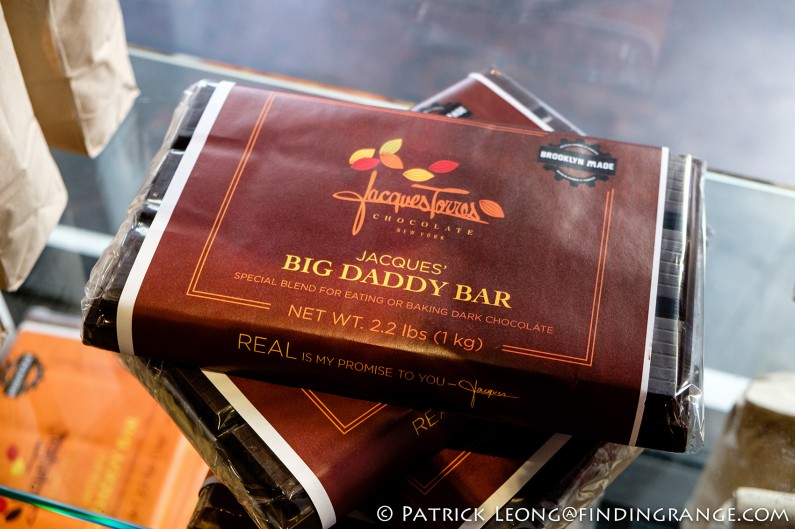 ↑ Wow, this is a big chocolate bar :).  XF 18-55mm at f3.6.  800 ISO.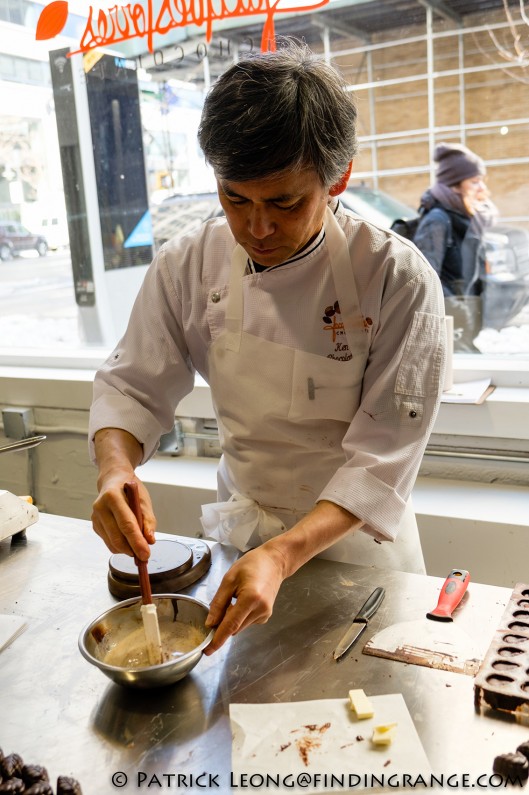 ↑ This was taken with the XF 18-55mm at f3.2.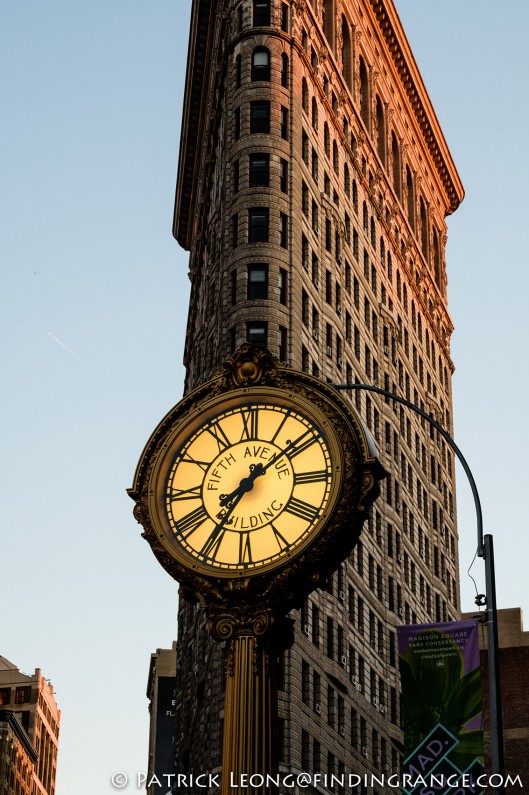 ↑ Here's an image taken with the XF 50mm at f11.  1600 ISO.
Fujifilm X-T20 Video Capabilities:
In addition to the excellent photo quality, the Fuji X-T20 can also do video.  It can record 4K video.  HD can also be recorded at 59.94 fps, 50 fps, 29.97 fps, 25 fps, 24 fps and 23.98 fps.  The X-T20 can also accept an HDMI monitor, and an external microphone.  One of the coolest features is that you can apply the film simulation modes even while recording 4K video.
Fujifilm X-T20 Pros and Cons:
Fujifilm X-T20 Pros:
Excellent build quality.
Great analog controls.
A simple flip of a switch can put everything in auto mode.
Ultra compact.
Great EVF.
Touch and tilt display.
Fast autofocus.
Superb image quality.
Great out of camera jpegs.
Excellent high ISO capabilities.
Great camera to learn photography.
Great for street photography because it's so compact and unassuming.
Fujifilm X-T20 Cons:
 Small size is great but the grip may feel too small for some.
I felt some of the back buttons were a little too sensitive.
0.62x magnification could be better in my opinion.
I'd like to see the focus lever from the X-T2 on this camera.
Fujifilm X-T20 Verdict:
Overall, I really feel like everyone who played a part in creating the Fuji X-T20 outdid themselves.  I know what some of you may be thinking; of course, I would say this since I'm a big Fuji fan :).  But seriously, there's A LOT of camera here for just $899.  The build quality is excellent, you get the analog controls, there's a touch screen, you can shoot 8fps, you have an awesome EVF, and there's ultra fast autofocus.  You're also getting essentially the same image quality as the X-T2 thanks to the same sensor.  To top it off, the X-T20 is actually smaller than the X-T2, and for some, this might be more important.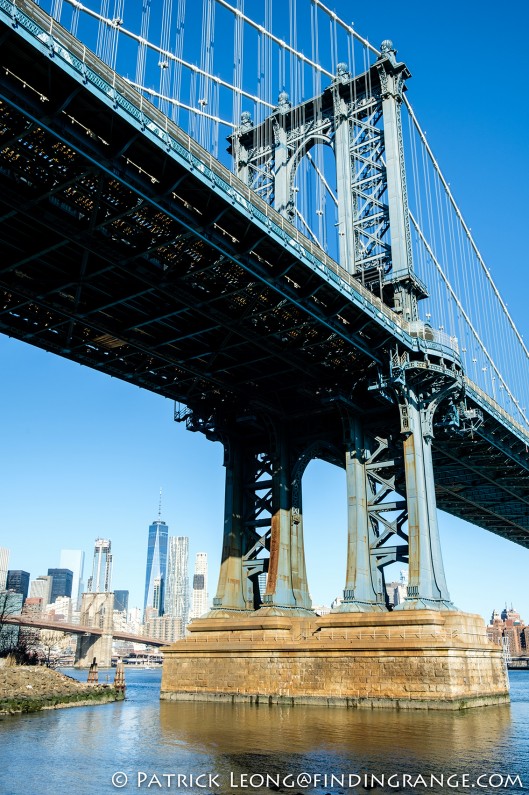 ↑ I like Dumbo early in the morning.  It can be very peaceful.  This was taken with the XF 18-55mm at f8.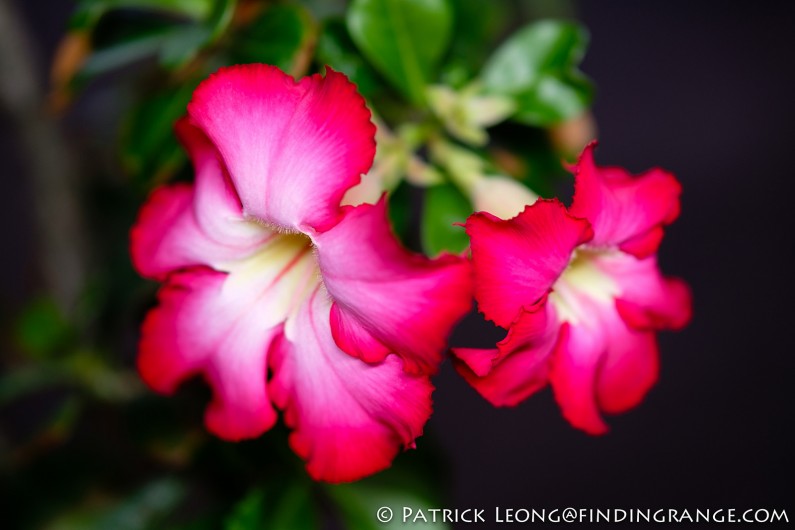 ↑ This was taken with the XF 50mm f2 (which btw, is an awesome lens) wide open.
There are a few features this camera is missing if you compare it to the X-T2.  For one, the X-T20 does not have dual card slots, it has no weather sealing, and the viewfinder has a lower magnification.  It's also not built quite as well as the X-T2.  But with all that said, you're essentially getting all the core features that make the X-T2 such a great camera but in a more compact body that costs $600 less.  With these features and functions, the X-T20 comes closer than you would think to the X-T2 in terms of capabilities.  Scary close.  In fact, it's close enough that there's even a small part of me wondering whether I should've bought the X-T20 instead of my X-T2, and use the extra money I saved to buy a decent lens.
↑ This was taken with the XF 35mm f1.4 at f8.  It's a first gen lens but still one of my absolute favorites.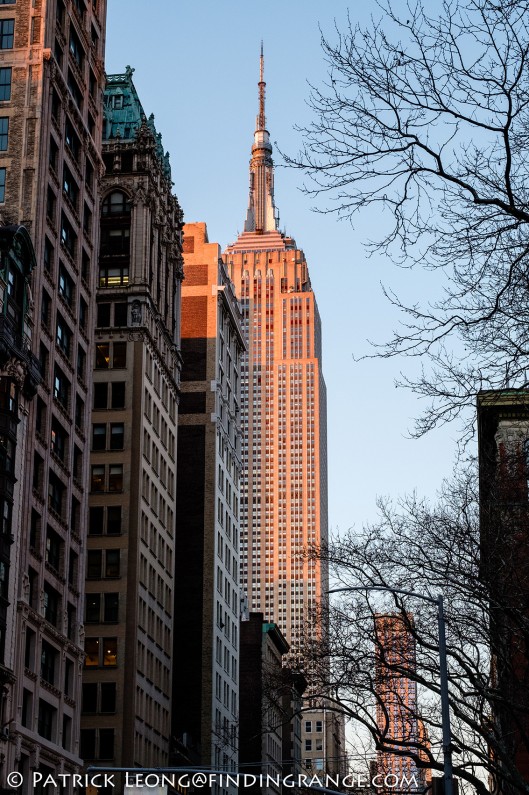 ↑ This was taken with the XF 50mm f2 using 1250 ISO.
Whether you are a new photographer or someone with more experience, the Fuji X-T20 is a fantastic option.  I seriously can not recommend it enough.  It's great for someone who is starting out because it is very user friendly but at the same time, the X-T20 has the versatility, controls, ergonomics, and electronics that will satisfy the more experienced photographer.  This is definitely another winner from Fuji, and at $899, it's a truly attainable powerhouse packed in compact form.
Thanks for taking the time to read my review!  If you're considering purchasing the X-T20, and my review helped you decide, please help support this site by purchasing from any of the links in this review.  It will not cost you anything extra.  Thank you for your support!
Fuji X-T20 at B&H Photo: Black or Silver
Fuji X-T20/XF 18-55mm Kit at B&H Photo: Black or Silver