Fujifilm X100F Mirrorless Camera Review:
I owned the original Fuji X100, and it's still an important camera to me because it basically started me on the X Series System.  It was a great little camera, if you think about it.  For all those rangefinder aficionados out there, here we were with a rangefinder-like camera that was roughly 1/7th the price of the Leica M9.  It even came with a 35mm equivalent, and it was autofocus.  To top it off, it had a hybrid viewfinder where you could switch from an optical to an EVF with a simple flip of a lever.  But while the concept was great, there were bugs that took away from the user experience.  Firmware updates did help but ultimately, while the X100 complimented my M9 quite well, I ended up trading it in when Fuji came out with the X-Pro1.  Through the years though, serious improvements have been made through each model iteration of the X100.  Now, we have the new Fuji X100F, and based on the specs alone, I knew I had to try it.  Is this the ultimate version of the X100?  Read further to find out.
Fujifilm X100F Mirrorless Camera Build Quality:
Appearance wise, the X100 is still the most attractive of all the X Series camera, at least to me.  There are some slight changes to the design over the years but overall, the X100F still holds that crown for me.  It really looks like an old school rangefinder camera.  There were a couple of times people on the street thought I was carrying a Leica.  It has the same overall shape as a rangefinder, and it even has the analog controls to back it up.  Size wise, it is ultra compact.  It takes up a tiny amount of space in my bag, and with the battery and SD card, it weighs just 469 g.  That's with an f2 lens!  There's almost no excuse not to bring this little camera along everywhere you go.  You can even get it in two colors: if you want a classic look, go for the silver.  If you want something more stealthy, go for the black.  I usually choose silver for cameras like this but I just love how the X100F looks like in black.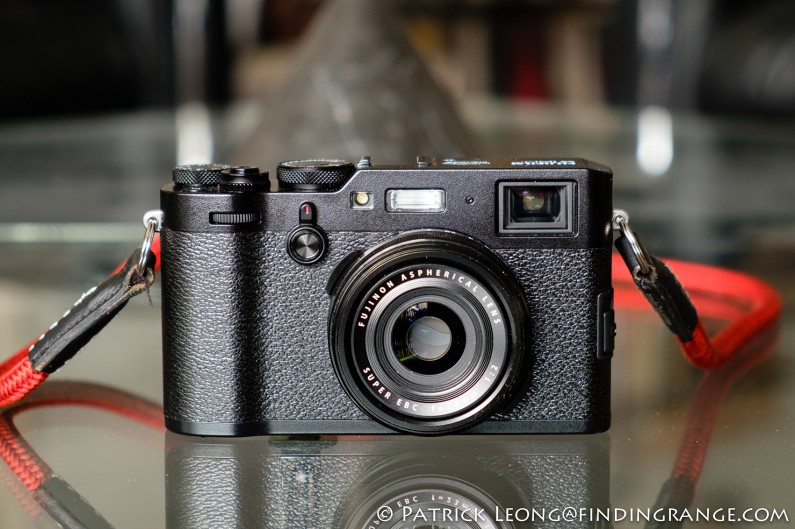 ↑ The Fuji X100F in black.
The Fuji X100F definitely has the retro theme going for it but what about the actual build quality?  We all talk about how things used to be made, and how solid everything was back in the day.  A lot of things these days have a retro theme going for them but they aren't always accompanied with the build quality we often associate with older cameras of the past.  Well, I'm happy to report that the X100F is truly a solid, and well-made camera.  The top plate is magnesium alloy where special coatings have been applied to create a steel-like structure.  The synthetic leather that wraps around the X100F adds to the classic feel but at the same time, it's also functional.  It is durable, and helps with grip.  I don't have actual evidence that the X100F is or isn't better built than the other X Series cameras but it feels the most solid to me.  Nothing feels cheap here; this is truly a high quality product, and at least for me, I felt this instantly the moment I took it out of the box.
Now, let's talk about X100F's analog controls.  I grew up with these types of controls, and to this day, I still find it's the easiest, and most direct way to control key functions.  There's a focus, and aperture ring on the lens.  The focus ring is smooth, and the aperture ring clicks distinctly in third stops.  Since the lens is pretty compact, there are actually tabs on the aperture ring to help you move it around.  The top plate has dials for exposure compensation, and shutter speed.  Both these dials are made of milled metal for a better tactile feel.  They do not have a locking ability but they really don't need it; not once did I accidentally rotate these dials.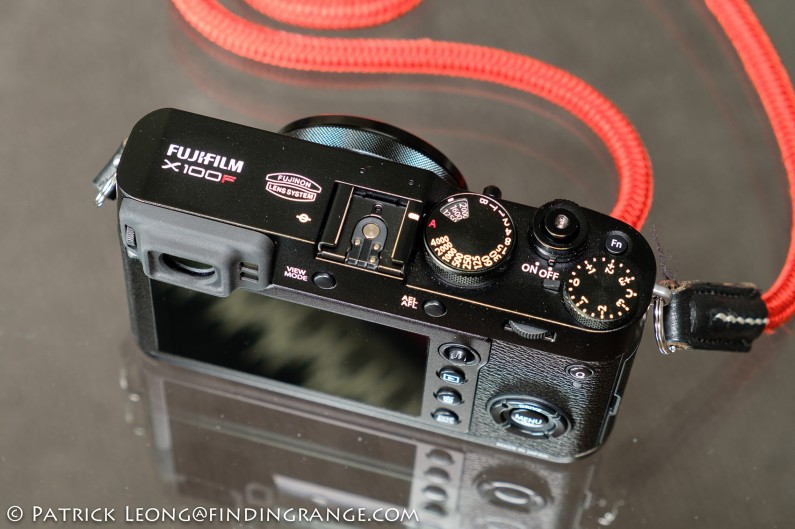 ↑ Top plate of the X100F.
What's new on this version of the X100 is the cool little ISO dial, which is built into the shutter speed dial.  This design is similar to what you would see on the Fuji X-Pro2 or maybe even some old film cameras, and I like this idea a lot.  I don't usually shoot in auto ISO, so there are times  when I'm changing my ISO quite a lot, so having the ability to do it simply by pulling up on the shutter speed dial, and rotating it makes my life a lot easier than going through say a menu system.  But I will say this: I prefer the ISO dial on my X-T2.  The X100F's ISO dial is great overall but there were times (not often though) when I'm changing the ISO quickly, I would sometimes turn the shutter speed dial instead because I didn't actually pull the dial all the way up completely, and turn it.  I think it's just easier on the X-T2.  I could also see changing the ISO with gloves a little difficult.  I think some locking mechanism here would be nice.  But hey, being that this is a review, I'm just nitpicking here.
Overall, these dials are great for making quick adjustments but what also helps make the X100F such an easy camera to use is the rear button layout.  If you look at the back of the camera, and compare it to the X100T for example, you'll see that many of the buttons have been relocated.  On the X100F, the most frequently used operational features are moved to the right of the LCD display, so that they can be easily manipulated by your right thumb.  In other words, you can technically control all the most used features with the one hand that you're using to hold the X100F.  Relocating the buttons seems like a rather simple change but it does make a big impact in how this camera performs.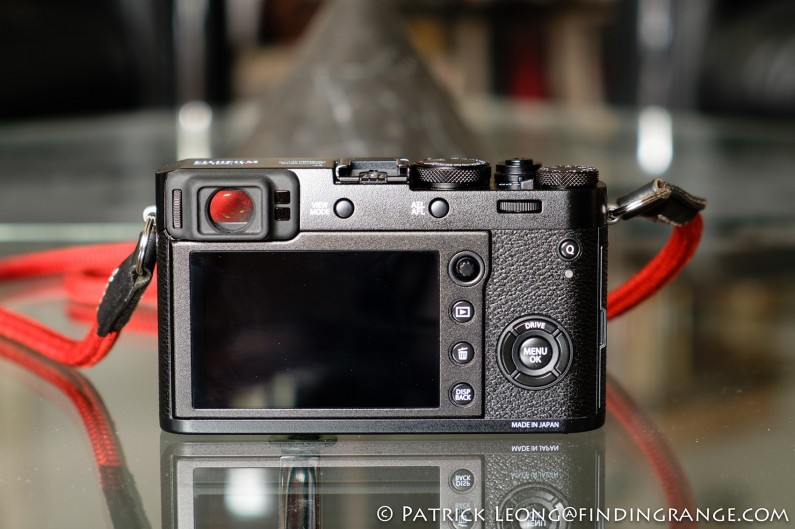 ↑ Notice how most of the buttons on the back are on the right.
Since we're on the topic of the rear button layout, I might as well mention that the Fuji X100F has the same focus lever that can be found on the X-T2, and the X-Pro2.  I love the focus lever, and I'm so glad they put it in the X100F.  You can change the focus point easily while still looking through the viewfinder.
The X100F really is a well-made camera that also has the streamlined controls, and functions that really add to the overall user experience but nothing is absolutely perfect.  Do I have any gripes?  Not really…more like just minor issues.  I would like some of the buttons on the back like the d pad for instance, to be a little firmer.  It feels similar to the X-T20 I reviewed last.  My X-T2 is better in this regard.  The X100F also has no weather sealing but like I said in my X-T20 review, I don't think it's the end of the world when a camera doesn't have it.  Now, let's talk in greater detail about cool features that make the X100F so special.
Fujifilm X100F Advanced Hybrid Viewfinder And Display:
One of the features that truly separates the Fuji X100F from a lot of its competition, and what I think makes it so special is the advanced hybrid viewfinder.  You're really getting the best of both worlds here.  With a simple flip of the lever in front of the camera, you can switch from the optical viewfinder to the electronic and vice versa.
For those who are only interested in the OVF, by all means, just leave it permanently in this setting.  You're getting an absolutely fantastic optical viewfinder, which is ultra clear and bright with real time parallax correction.  However, we all know that there are plenty of benefits to having an EVF.  Well, Fuji definitely has you covered if you prefer shooting with an OVF but want the benefits of an EVF.  For one, there's something called Electronic Rangefinder mode (ERF) where the EVF is displayed in a small window at the bottom right corner of the OVF.  This is used to help accurately focus while using Focus Peaking and the Digital Split Image.  This small window can also display 100% field of view or 2.5x, and 6x magnifications.  Furthermore, this window is great when you want to check real time exposure and white balance.
If you want to go completely EVF, you'll be glad to know that it offers the same great experience as the OVF.  You're getting a 2.36m dot EVF that is contrasty and bright.  There's no lag, and quite honestly, it just works, and works quite well.  I used it a lot, especially when I'm reviewing my images in bright sunlight.  The frame rate has also been boosted to 60 fps, which is also maintained in low light.  Overall, I had no major issues with it.  As far as I'm concerned, if you wanted to use only the EVF in the X100F, there wouldn't be any problems.
As for the display, you get a 3.0 inch 1040k-dot LCD monitor, which is a pretty decent size for an ultra compact camera.  It's not a touch screen but for a camera like this, in my opinion, I don't think it's necessary.  As I mentioned before, if you need to move the focus point around, there is the focus lever, which I actually prefer.
Other Important Features of the Fujifilm X100F:
Like a lot of cameras out nowadays, there are quite a lot of features in the Fuji X100F.  I won't be going through every single one because then I'd essentially be writing the instruction manual, and I'd probably bore all of you to tears :).  Instead, I'm going to go over the ones that I particularly found useful.  For one, the X100F retains the leaf shutter of its predecessors, which is not only great for flash users, it has the benefit of being very quiet.  In my opinion, this greatly adds to the camera's street photography ability.  Nobody hears it.  It's also great for low light shooting because there's barely any vibration.
If you're shooting in bright daylight, and you want to shoot with large apertures, you don't necessarily need to attach an ND filter because it has it's own 3-stop built-in ND filter.  It can also activate an electronic shutter that can reach speeds of 1/32,000s.
Like many cameras these days, the Fuji X100F also has wifi.  Together with the Fujifilm Camera Remote App, you can remotely control your camera or view, and transfer in-camera images to things like your smart phone or tablet.
There have been a lot of improvements performance wise as well.  For one, the X100F uses the NP-W126S battery, which can also be found in other Fuji X Series cameras like the X-T2.  I think this is great.  I remember saying to myself, "Finally!" 🙂  Not only do I get longer shoot times, I can share batteries with my X-T2, and I won't have to carry two different chargers.  You can also shoot up to 8 fps.  Of course, if that's too much, you can always adjust it to 3 fps, 4 fps, and 5 fps.
Fujifilm X100F Autofocus Capabilities:
As for the autofocus, Fuji really deserves a lot of credit here because in general, the autofocus systems in all their X Series cameras are fantastic now.  They've come a long way in a very short amount of time.  The Fuji X100F is no different.  It uses a hybrid autofocus system with both phase, and contrast detection, and there are up to 325 points across the entire frame.  It can focus as fast as 0.08 seconds, and has a shutter release time lag of just 0.01 seconds.  You can choose from single point, zone, and wide/tracking.  There's even face detection.
All these specs are impressive but as we know, sometimes actual usage is something else.  But in this case, there's no need to worry.  In my opinion, what was once considered the Achilles' heel for the X Series is a thing of the past because like the other current X Series cameras, the X100F's autofocus system works great.  Sometimes when you're doing street photography, you need to lock on to a subject pretty quickly because you want to capture someone's split second expression, and I found the X100F to be plenty capable of doing this.  It doesn't feel quite as fast of some of Fuji fastest lenses for the X Series system but it's plenty fast enough for street and candid.  It's fast enough that I never had a thought about the autofocus performance while I was using it, which allowed me to just concentrate on taking pictures.  I spent quite a lot of time with the camera because I was reviewing it with the two conversion lenses, and I can't even think of a moment where I felt the autofocus didn't perform in an optimum way.  Any subject I wanted to snap while walking around on the streets wasn't a problem for the X100F.  It even performed well in low lighting.  It wasn't hunting around.  Overall, the autofocus is really one of the key features that makes me feel like this is the most complete X100.
Fujifilm X100F Image Quality:
Now, let's talk about the image quality, which by the way, is absolutely superb.  I'm sure many of you are sick of hearing me say how good the image quality is from these Fuji cameras but it's all true!  In this case, the Fuji X100F comes with essentially the same APS-C sized 24.3MP X-Trans CMOS III sensor that can be found in other high end X Series cameras like the X-Pro2 and X-T2.  The files that the X100F produces are crisp, and three dimensional with absolutely wonderful color rendering.  I am a Fuji user but I swear I'm not being biased :).  The colors truly are something special.  Dynamic range is excellent, and of course, files that are produced are sharp as a tack.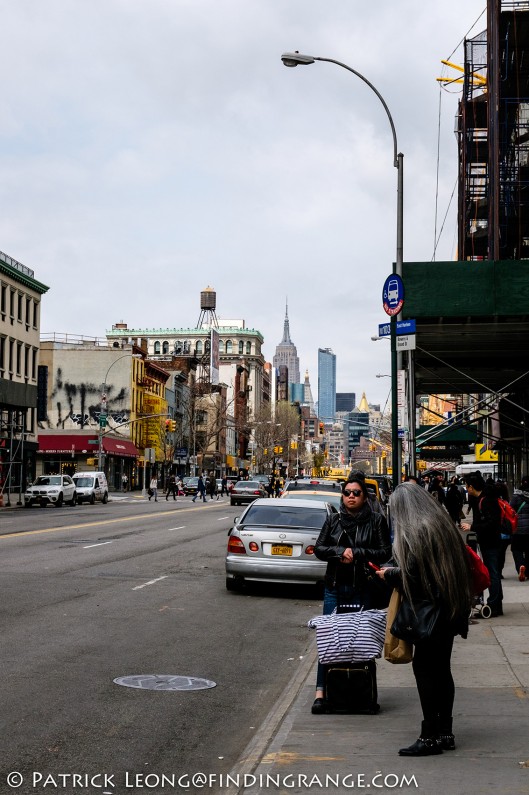 ↑ This was taken at f8 400 ISO with the TCL-X100 II conversion lens.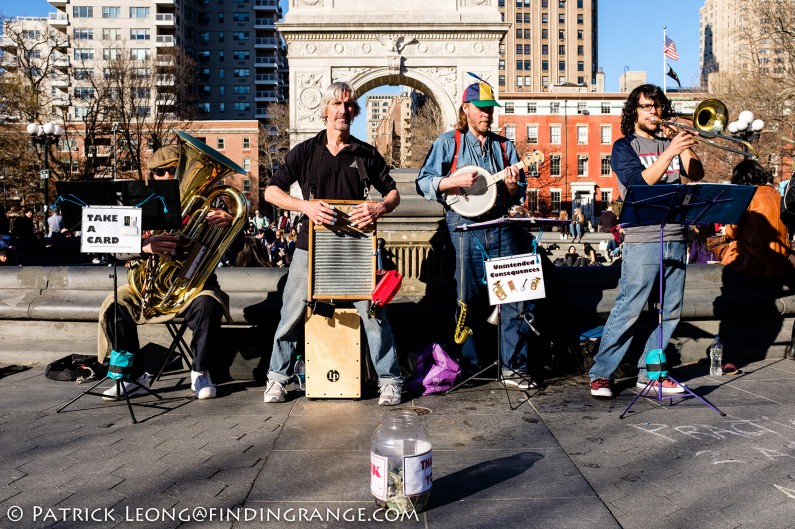 ↑ This was taken at f5.6 200 ISO.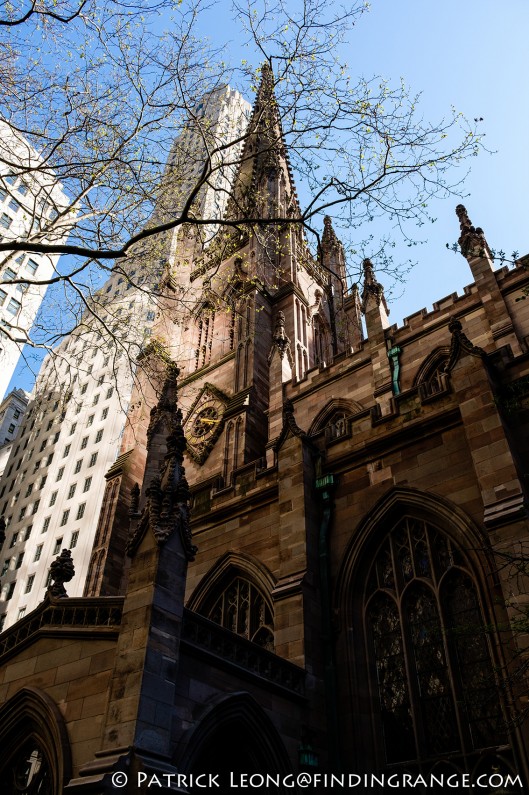 ↑ This was taken with the WCL-X100 II at f8 200 ISO.
Now, this fantastic image quality isn't purely from just the sensor.  A lot of it comes from the permanently attached 23mm f2 lens as well.  This lens has been around since the original X100, so it is four generations old already.  But to me, that doesn't mean a thing.  I know it's not perfect; for instance, if you shoot at a very close distance wide open, this lens does exhibit a slight softness but truthfully, there aren't going to be many times when I'll be using a 35mm equivalent lens for extreme close ups.  Once you stop down to around f2.8 to f4, it does sharpen up.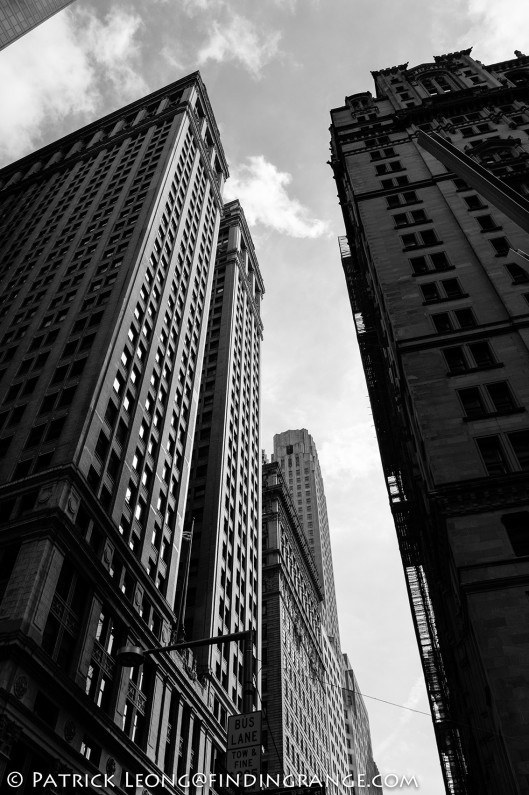 ↑ Here's another one taken with the WCL-X100 II at f8 200 ISO.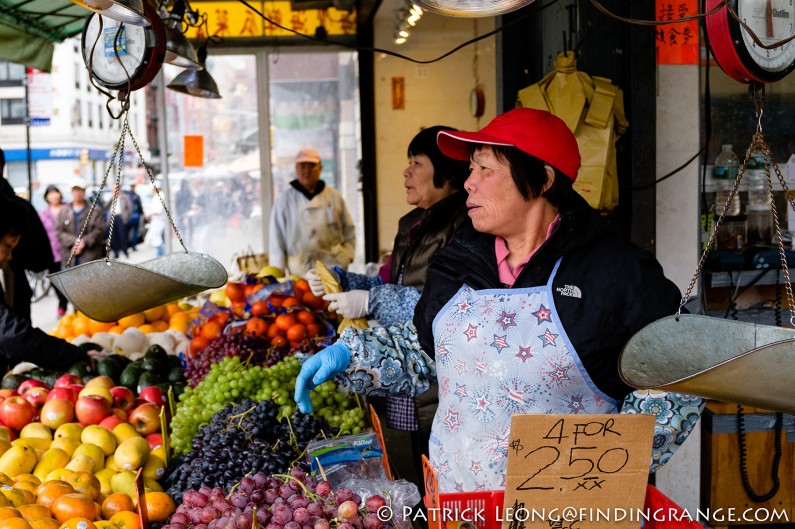 ↑ This was taken at 800 ISO f4 with the TCL-X100 II.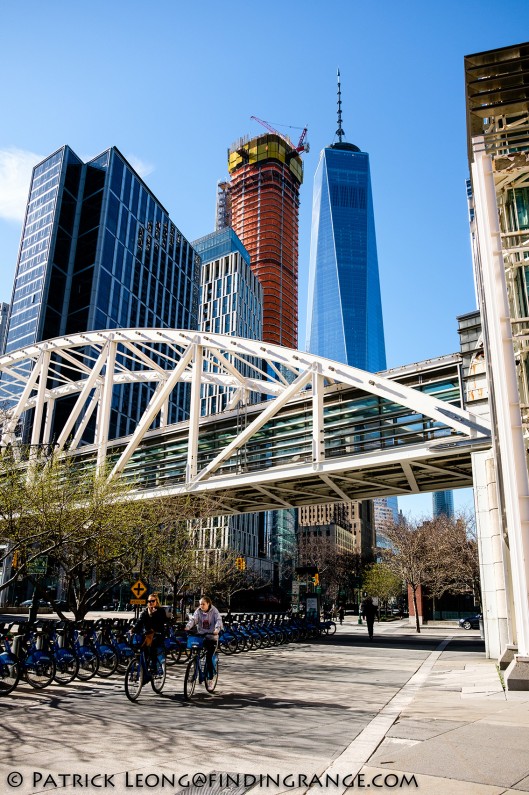 ↑ Here's one taken with the WCL-X100 II at f4 200 ISO.
Besides this issue, I think the lens performs extremely well overall.  The files are really sharp.  Color, and contrast come out quite nice, and the bokeh is very pleasing to my eyes.  It's buttery smooth.  The 23mm f2 does vignette wide open but it can be cut down significantly by stopping down just one stop.  By f4, it's nearly gone.  There's also slight softness in the corners when shot wide open but by f4, it's practically gone.  Nothing here is really out of the ordinary though.  Overall, I think this lens is a great match for the X100F not just because it's small in size but also because I actually find it has a bit of character, which in this day and age, can often times be overlooked in what seems like a quest by some manufacturers to just produce the most technically perfect lenses available.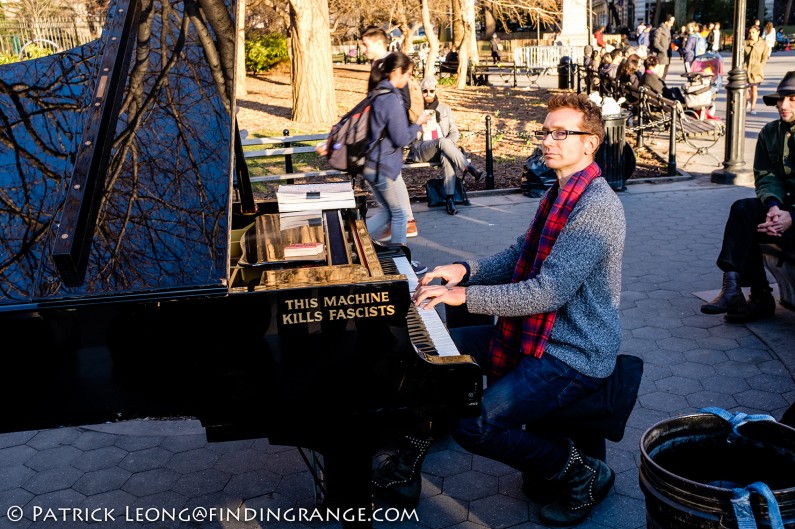 ↑ This guy was awesome.  f5.6 200 ISO.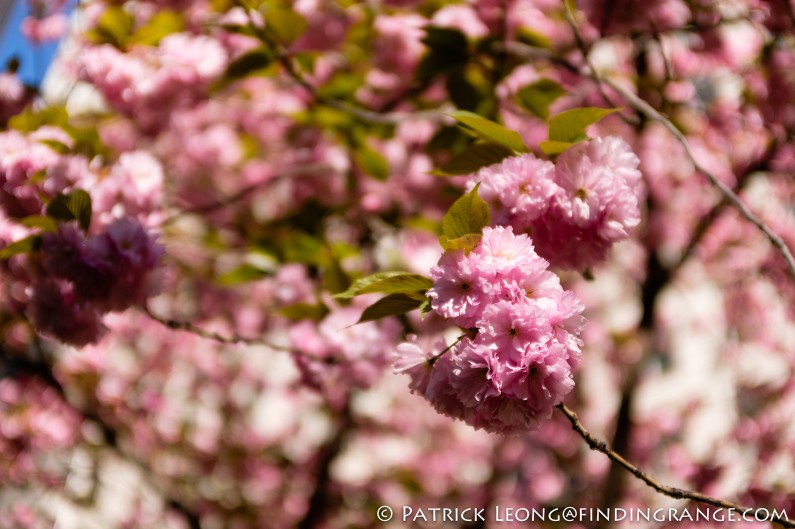 ↑ Here's a close up shot taken with the TCL-X100 II attached.  f2 200 ISO.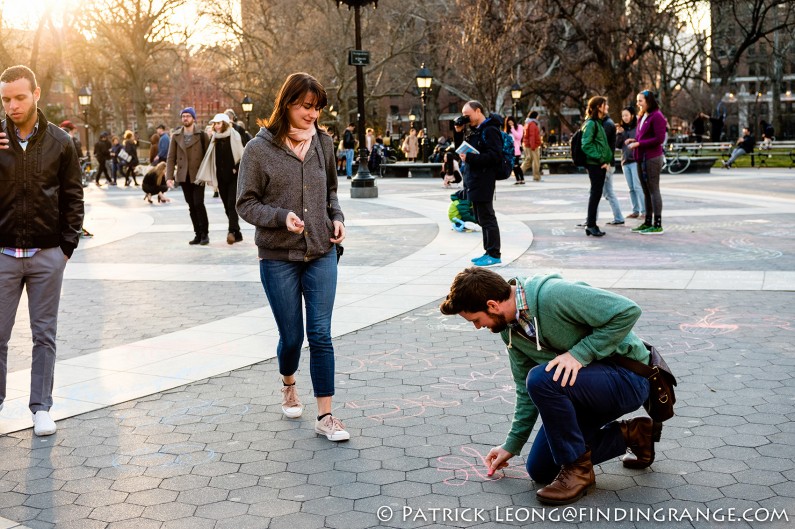 ↑ This was taken with the TCL-X100 II at f4 200 ISO.
The great news is that you can get excellent results even when the sun goes down because the high ISO capabilities are fantastic.  I have no issues at all shooting all the way up to 6400 ISO.  The Fuji X100F can do it.  If your pixel peeping, you'll obviously see a some noise at 3200 ISO, and as you reach 6400 ISO, noise does steadily increase but these files are very clean overall at these speeds.  There's nothing here that will prevent you from taking perfectly usable photos.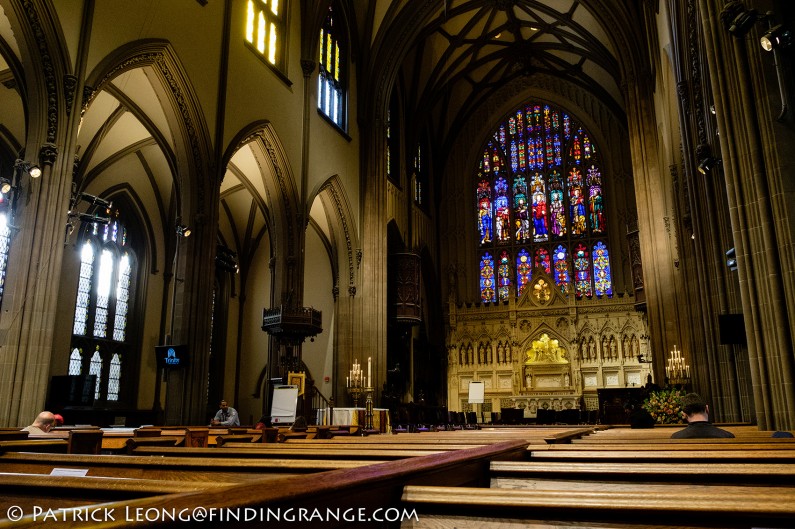 ↑ Here's a photo taken at 6400 ISO.  I used the WCL-X100 II at f5.6.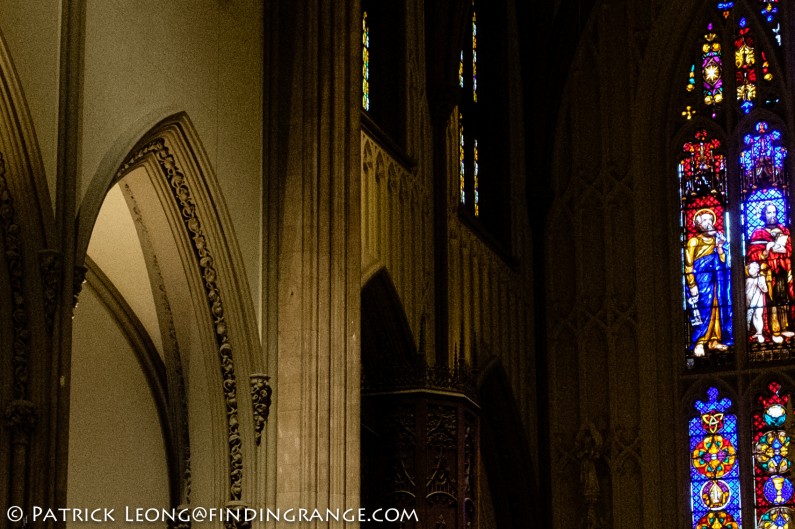 ↑ Here's a 100% crop of the photo above.
Once you go higher up in the ISO settings like 12,800 ISO for instance, things definitely get more noisy.  It's much more noticeable, and some desaturation kicks in but files are still usable with a little work.  Anything like 25,600 ISO or 51,200 ISO, I would use only if I truly needed it.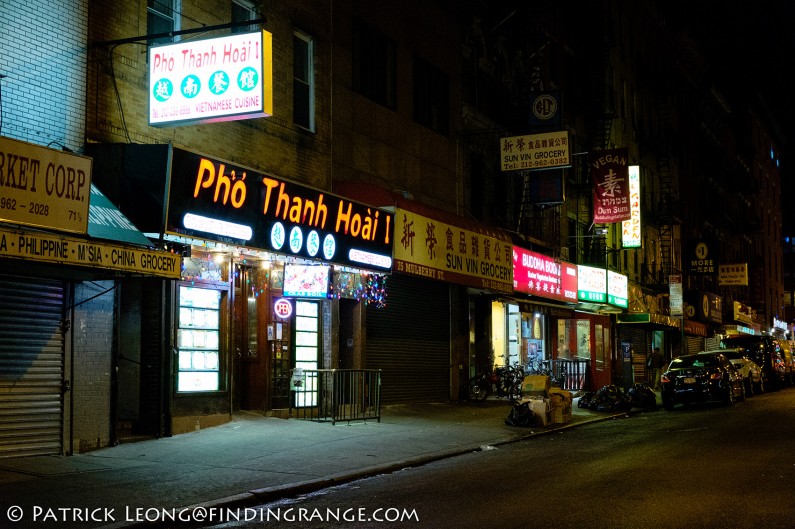 ↑ Here's an example at 12,800 ISO.  This was taken with the TCL-X100 II at f5.6.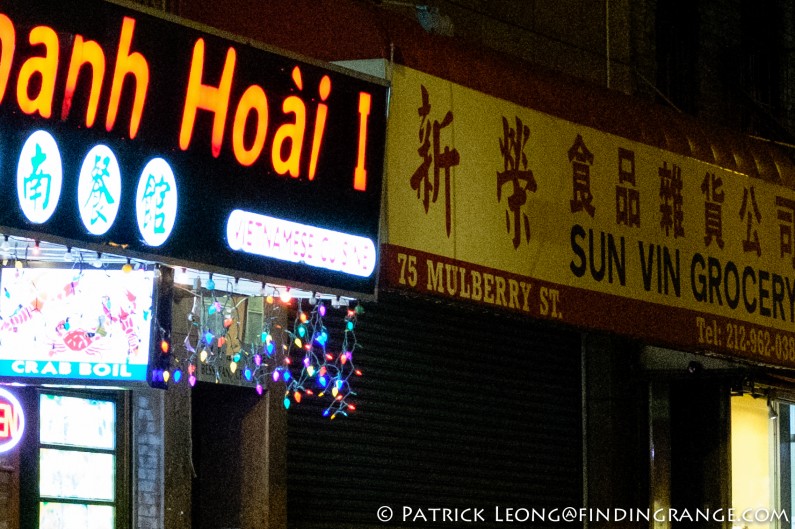 ↑ Here's a 100% crop of the photo above.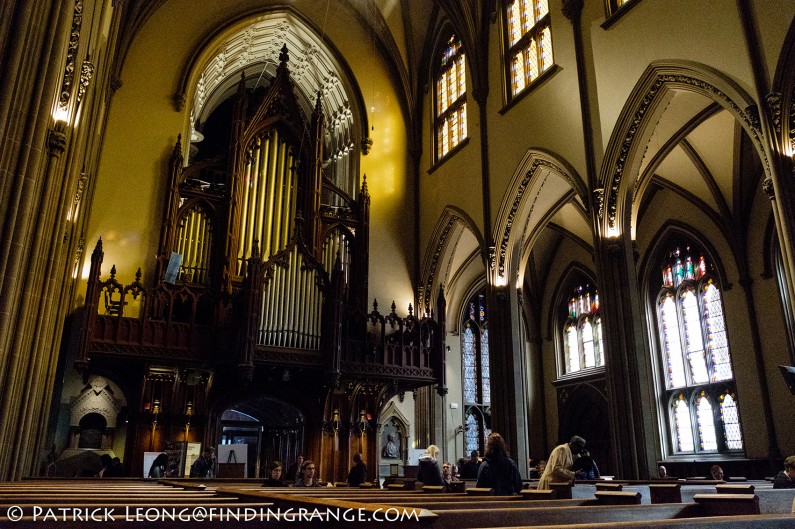 ↑ This was taken at 25,600 ISO with the WCL-X100 II at 5.6.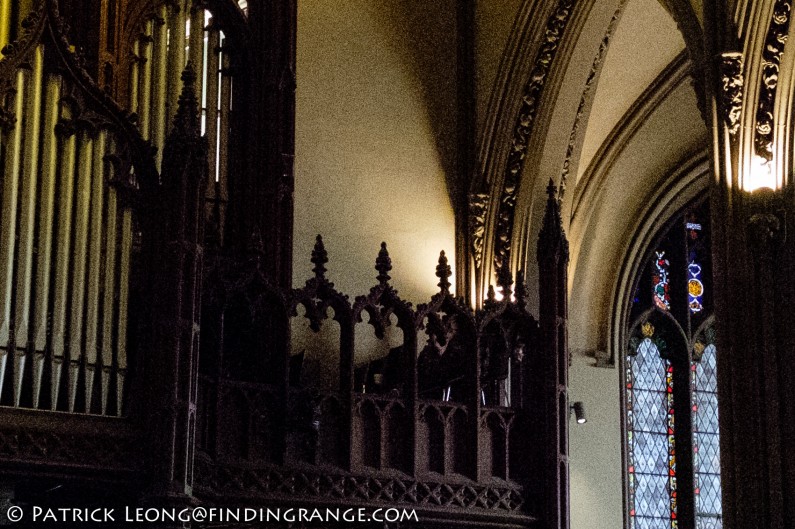 ↑ Here's a 100% crop of the photo above.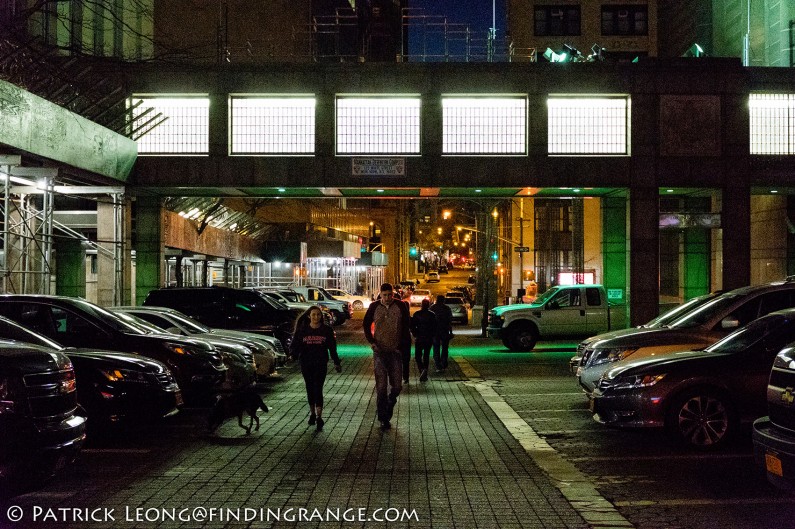 ↑ This was taken at a whopping 51,200 ISO with the TCL-X100 II at f4.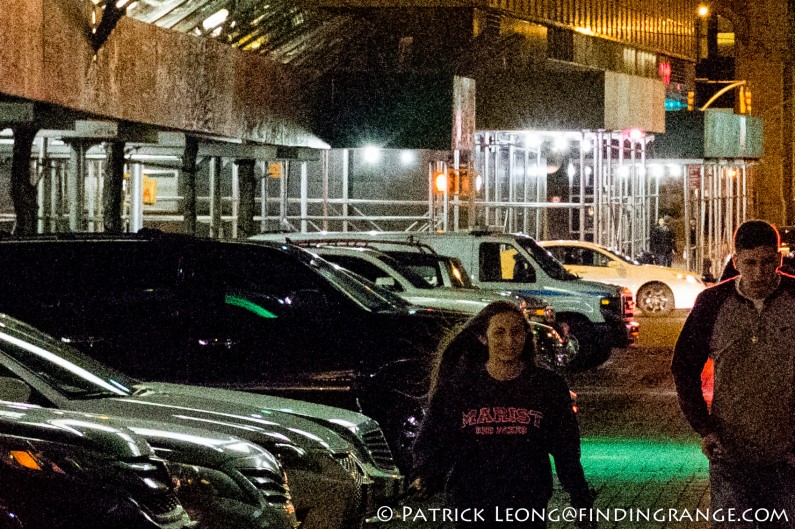 ↑ Here's a 100% crop of the photo above.
Now, as I mentioned earlier, the photos I've included in this review were converted from RAW files.  But if you don't like shooting RAW, you will still get some great images because of Fuji's famous jpegs.  The jpeg quality can be so good that there are photographers out there that don't even feel the need to shoot RAW files.  There are several cool film simulation modes to choose from:
Provia/Standard
Velvia/Vivid
Astia/Soft
Classic Chrome
Acros (+Ye/R/G Filter)
PRO Neg. Hi
PRO Neg. Std
Monochrome (+Ye/R/G Filter)
Sepia
There are even advanced filters, such as, Toy Camera for that retro look, Miniature for a diorama effect, and Pop Color for high contrast and saturation.  There's also High Key, Low Key, Dynamic Tone, Soft Focus and Partial Color (Red, Orange, Yellow, Green, Blue and Purple).
Fujifilm X100F TCL-X100 II Tele and WLC-X100 II Wide Conversion Lenses:
As I mentioned earlier, the Fuji X100F has a permanently attached 23mm f2 lens that's a 35mm equivalent.  But for some, having only this lens can be restrictive.  For instance, I'm not really a big fan of the 35mm lens.  I prefer a 50mm.  So, there are two ways around this: one way is with the digital converter that can give you an angle of view equivalent to 50mm and 70mm.  I didn't use the digital converter at all though.  Instead, I used the TCL-X100 II tele, and WCL-X100 II wide conversion lenses.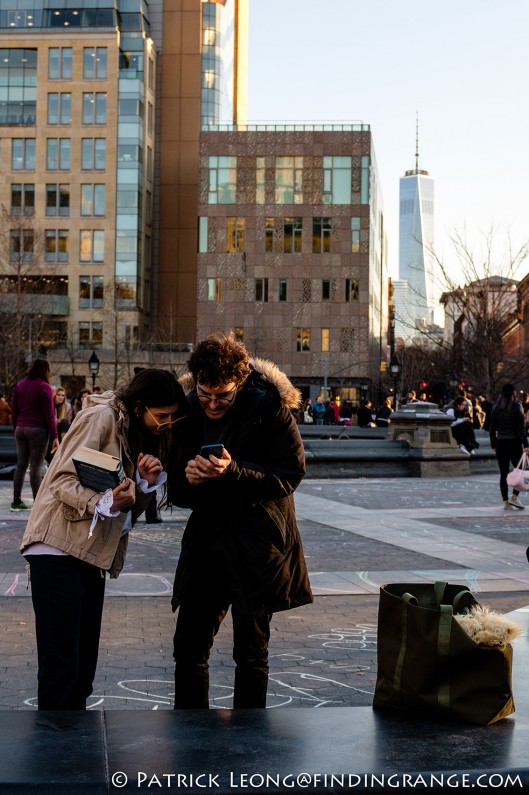 ↑ This was taken with the TCL-X100 II at f4 200 ISO.
↑ Here's one taken with the WCL-X100 II attached at f8 200 ISO.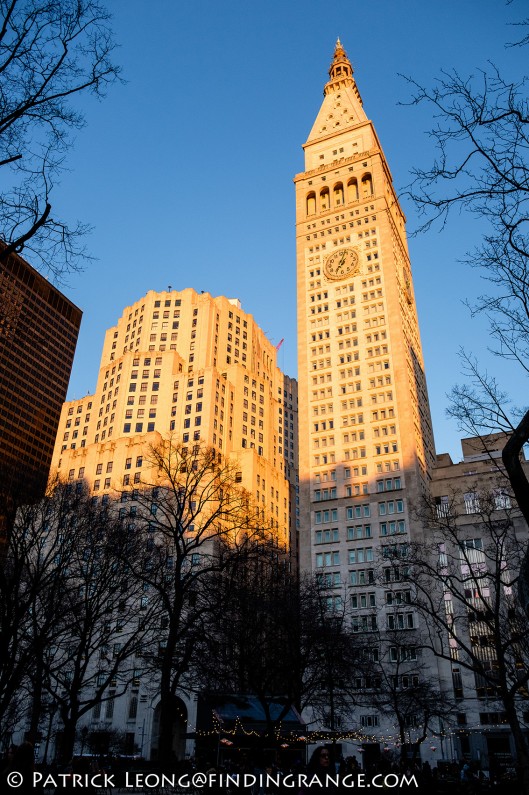 ↑ Here's another with the same conversion lens taken at f5.6 800 ISO.
Overall, both conversion lenses are built really well…definitely top notch construction here.  In fact, these two conversion lenses feel better constructed than the fixed 23mm f2 on the X100F :)!  They were heftier than I initially thought; not heavy but hefty in a way that makes them feel like quality products.  The TCL-X100 II, which converts the X100F's lens into a 50mm equivalent, is the largest between the two conversion lenses, while the WCL-X100 II, which converts the X100F's lens into a 28mm equivalent, is definitely the smaller one.  In general though, both these lenses balance quite nicely on the X100F.  The TCL-X100 II may look large in the photos but in actual use, it felt perfectly fine.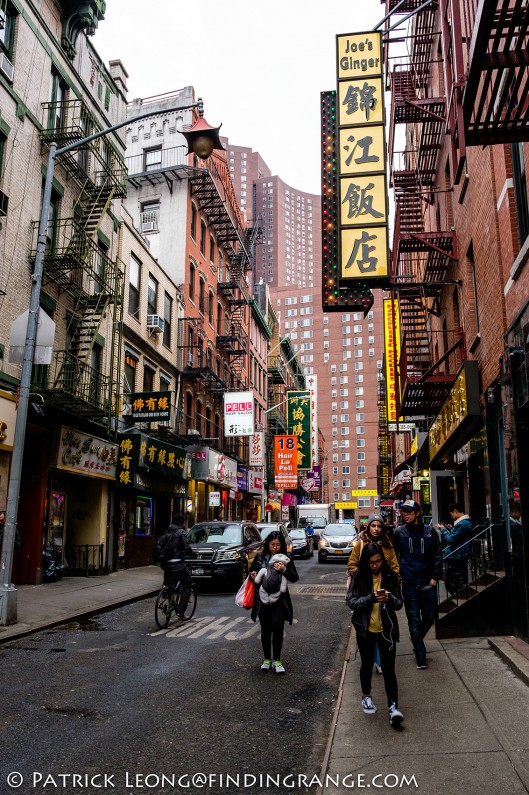 ↑ This was taken with the WCL-X100 II at f5.6 800 ISO.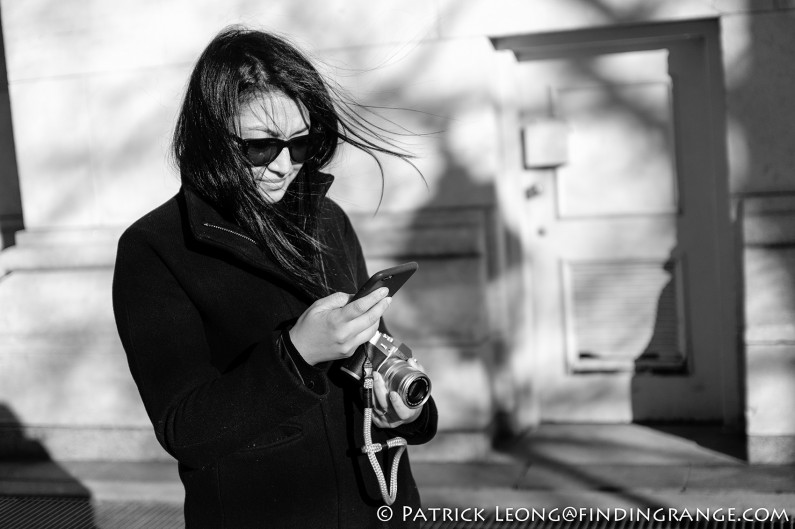 ↑ Here's one taken wide open with the TCL-X100 II 200 ISO.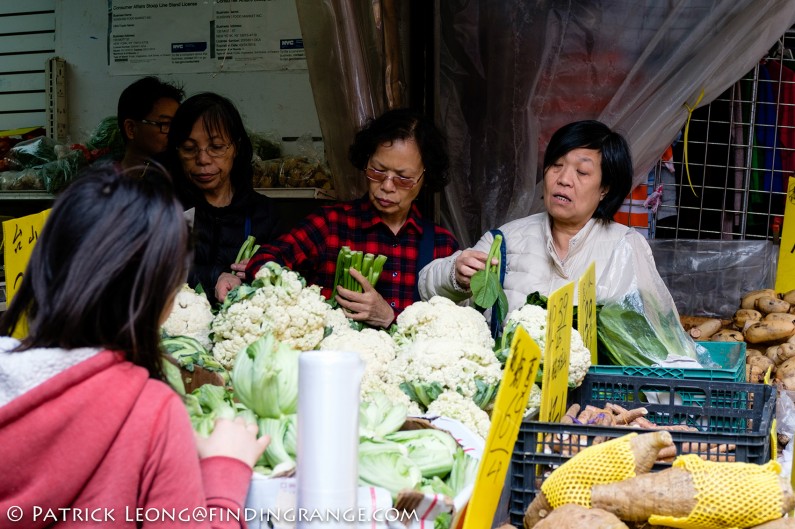 ↑ Here's another with the same conversion lens taken at f4 400 ISO.
Given that these are conversion lenses that essentially attach to the existing lens on the X100F, a part of me assumed that there would be a noticeable degradation in image quality but I was pleasantly surprised.  Image quality is still all there.  The X100F still produces really sharp photos.  Colors are still beatiful.  Bokeh is very decent.  I liked the results so much that I was close to purchasing an X100F with the TCL-X100 II myself after I returned the loaner.  I always said to myself that if there was a Leica Q or something like that with a 50mm equivalent focal length, I would purchase it because I'm a 50mm guy.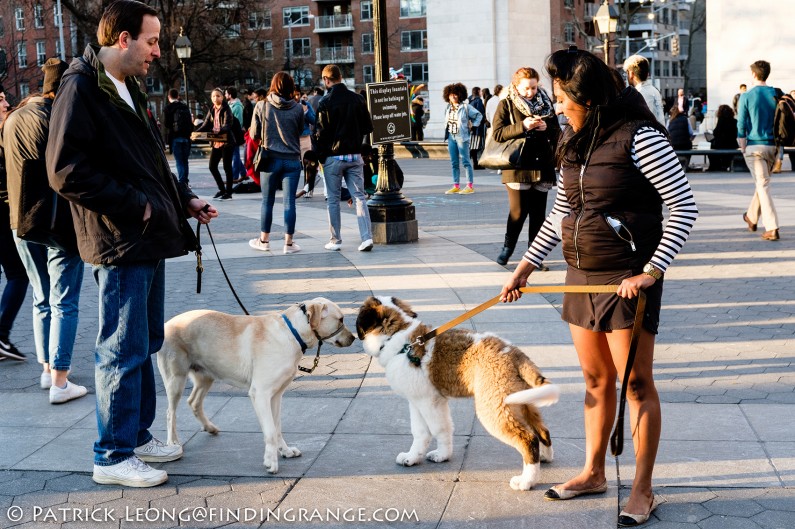 ↑ I'm so glad they make the TCL-X100 II for the X100F.  f5.6 200 ISO.
↑ Here's one taken with the TCL-X100 II at f2 200 ISO.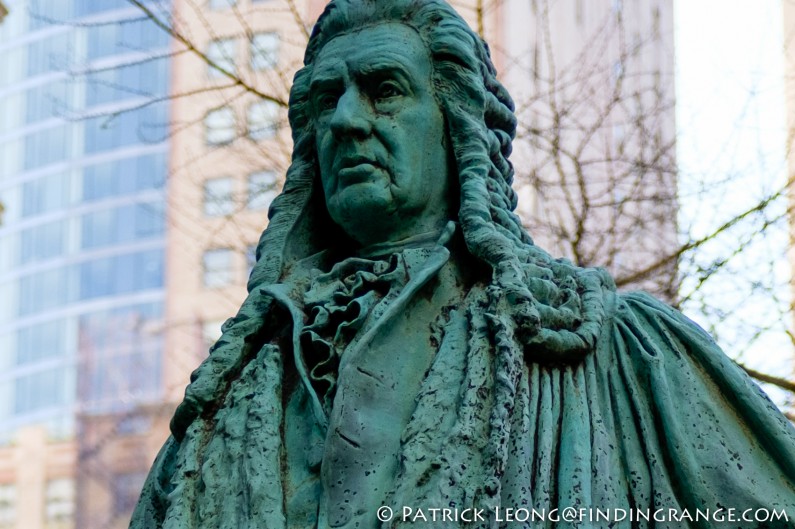 ↑ Here's a 100% crop of the photo above.  As you can see, it is plenty sharp at f2.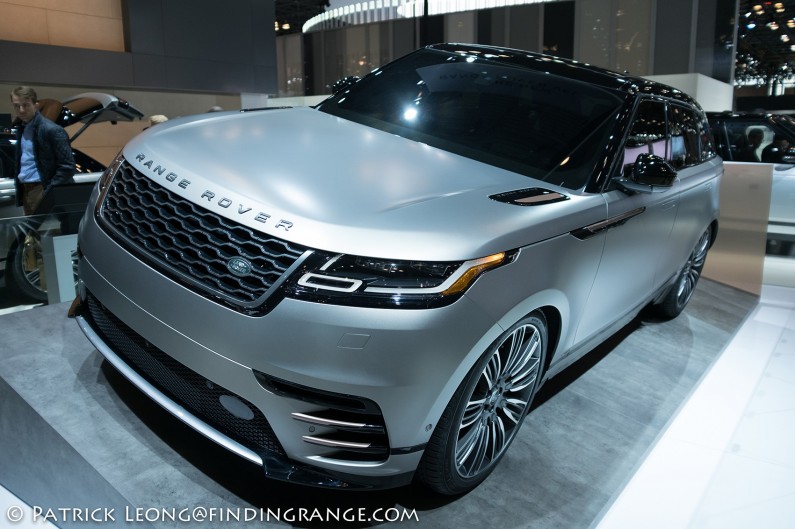 ↑ This was taken with the WCL-X100 II at f2 640 ISO.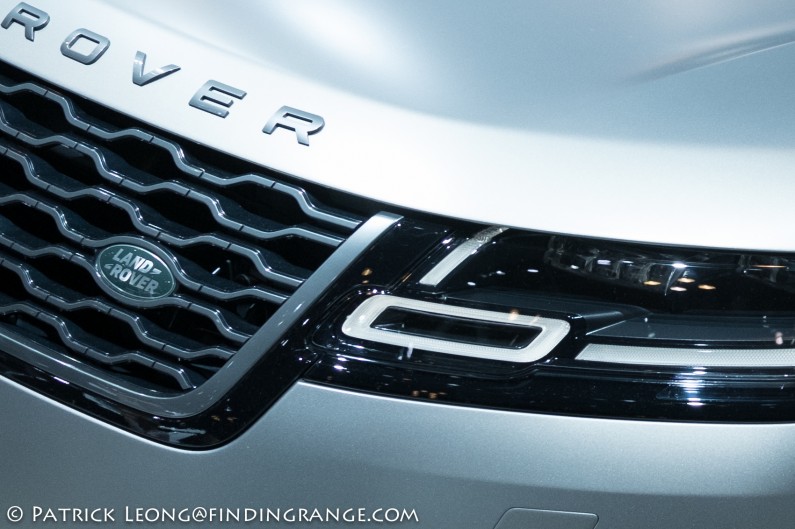 ↑ A 100% crop of the photo above.  Again, it is plenty sharp at f2.
Price wise, I think what Fuji is asking for is more than reasonable.  In fact, at $349 each, I truly think both these lenses are a bargain for what you're getting.  It really helps expand the X100 system without taking anything away from it.  However, I would've preferred a 24mm or even a 21mm equivalent over the WCL-X100 II.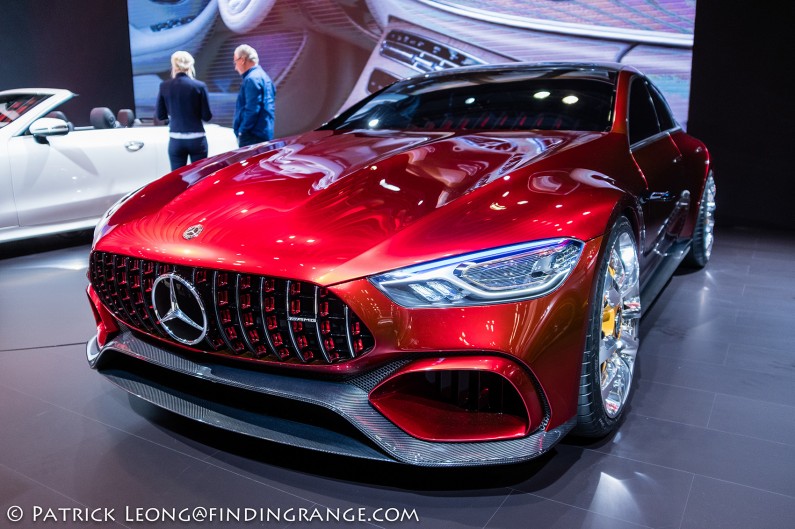 ↑ Here's another taken with the same conversion lens at f2 640 ISO.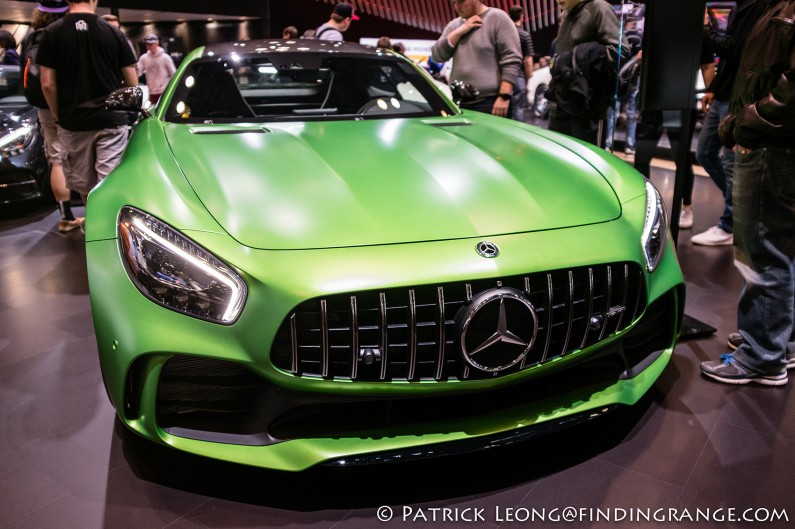 ↑ One more with the same conversion lens at f2 640 ISO.
Fujifilm X100F Video:
In terms of video, the Fuji X100F can do full HD.  There are six frame rate settings to choose from: 59.94p / 50p / 29.97p / 25p / 24p / 23.98p.  The cool film simulation modes can also be applied to video.  There's no 4K but the X100F was never really intended to do video.  It's not that type of camera, which is why I'm not putting this down in the cons section of my review.
Fujifilm X100F Pros And Cons:
Fujifilm X100F Pros:
Very well-built.
Ultra compact.
Rangefinder-like experience.
Analog controls.
Great rear button layout.
Awesome hybrid viewfinder.
Leaf shutter.
Built-in ND filter.
Fast and accurate autofocus.
Absolutely superb image quality.
Great, compact 35mm equivalent f2 lens.
Great high ISO capabilities.
Great out of camera jpegs.
Absolutely love the conversion lenses, especially the TCL-X100 II tele
The camera overall truly feels like something special.
Fujifilm X100F Cons:
I'd like some of the rear buttons to be a little firmer to the touch.
Some may not like the idea that there is no weather sealing.
Fujifilm X100F Verdict:
After my time with the Fuji X100F, I feel like this is the most complete version of this series of cameras.  For fans of this series, this to me, is definitely the "ultimate version" because for the type of camera it is, the X100F is just about perfect.  It's got the solid build, which not only is good in a durability sense but also gives it that old rangefinder feel.  To add to the retro feel, you get the analog controls, which by the way, also aid in speeding up your picture taking technique.  All the essential functions are right at your fingertips.  Then there's the awesome hybrid viewfinder, which is absolutely the perfect mix of old and new.  There's fast autofocus, and of course, the wonderful image quality (the image quality is really something special).  To top it off, there are even top quality conversion lenses.  All of this is wrapped up in a beautifully compact body priced at $1,299.  I really can't think of anything else that I would like added to the X100 series.  Seriously.  Yes, the X100F is perfect for street, documentary work, and candid photography but most importantly, it's a camera that you won't ever want to leave at home.  This is a camera that you will want to take on vacation, a friend's wedding or anywhere else.  I've tested almost every single X Series camera to date, and in my opinion nothing in the X Series system feels quite as special as this camera, and this is coming from an X-T2 owner :)!  It truly offers a user experience not like any other in the X Series system.
Thanks for taking the time to read my review!  If you're considering purchasing the X100F, and my review helped you decide, please help support this site by purchasing from any of the links in this review.  It will not cost you anything extra.  Thank you for your support!
Fuji X100F at B&H Photo: Black or Silver
TCL-X100 II Tele Conversion Lens: Black or Silver