I review a lot of different gear, and I get emails asking what type of gear I actually have myself.  So, here's a list of my current gear.  For the most part, when I find something I like, I tend to stick with it for a long time.
Leica System:
If you've been on my blog for a while, you probably know that I'm a huge Leica fan.  In fact, before mirrorless cameras came out, I used rangefinders exclusively for years.  I've been shooting with rangefinders since I started photography.  It all began at the age of 12 when I received an old Leica M3.
Leica M Typ 240:

Many try to emulate the Leica M cameras but if you ask me, there is something magical about them that simply can't be replicated.  The new Leica M Typ 240 (B&H Photo/Amazon) is no exception.  I've owned the new M since its release here in the United States, and it's been fantastic.  This is my favorite M camera so far.  The M 240 has the soul of a true M: it concentrates on the pure essentials of photography, and it will make you work for every shot you take but at the end of the day, it is so rewarding to use.  While it still retains the purity of every other M camera before it, the M 240 also brings with it a host of new refinements, and features that make this camera simply a joy to use.  At $6,950, the price is steep but in my opinion, it's worth every penny.
Check out my Leica M Typ 240 Review.
Leica M6 TTL Millenium: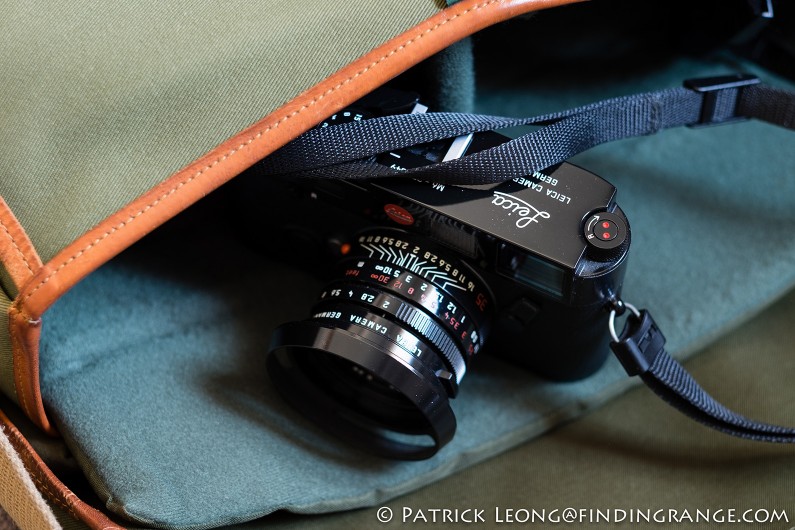 The Leica M6 is one of the most popular Leica film cameras of all time, and with good reason.  It's robust, it's readily available, it has all the frame lines, and it has a built in meter.  The version that I own is the Leica M6 TTL Millenium.  It comes in black paint, and there were two black paint lenses that you originally could've bought with the camera.  If you want to try out a Leica, the M6 is probably you're best bet because you're getting something similar to something like a Leica MP but for way less.
Leica M3: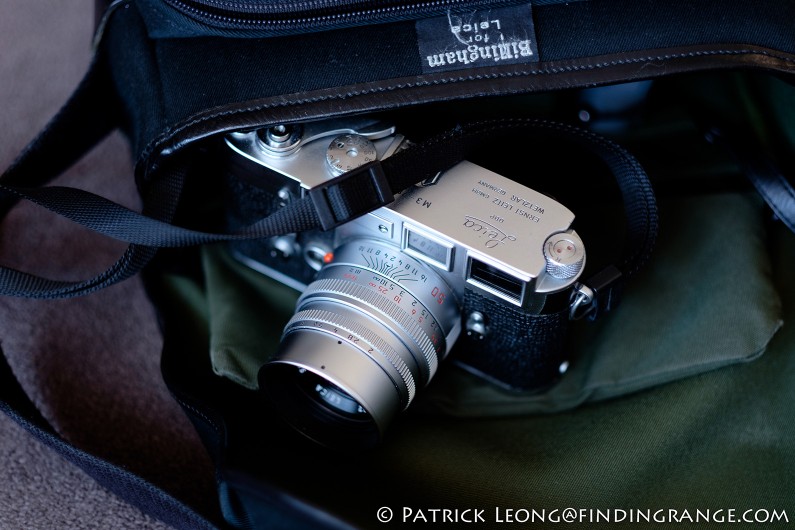 My dad (also a Leicaphile) received the Leica M3 from his uncle, and I received it at the age of 12 from my dad.  This is my first camera and this is what got me into photography.  It is built like a tank, plain, and simple.  If you're a 50mm guy, then the M3 is the Leica for you because the viewfinder has a 0.91x magnification.  I know I should never place so much emphasis on equipment but I'd be lying if I didn't tell you that this was the camera that single handedly made me fall in love with photography.
Leica D-Lux Typ 109: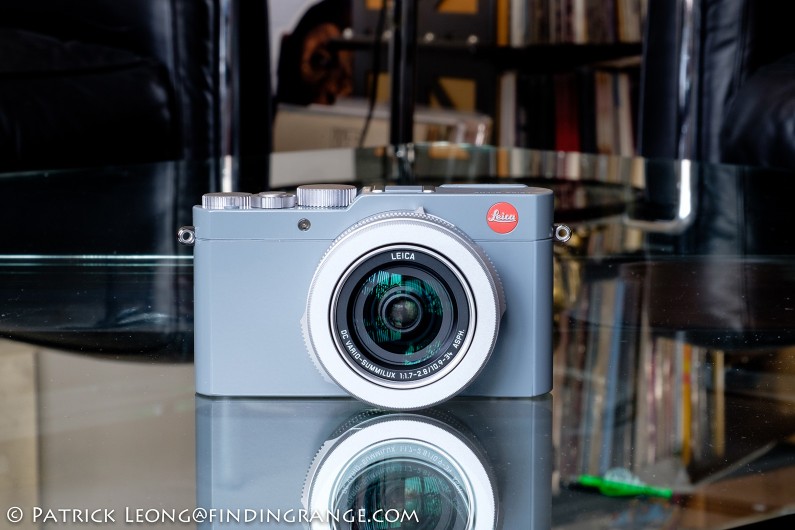 It's always great to have a high end compact point and shoot but because of the small size, there usually are a lot of compromises.  The Leica D-Lux Typ 109 (B&H Photo/Amazon) seems to defy the laws of physics because it not only has a micro four thirds sensor, results are incredible for a point and shoot: image quality is top notch, and so is the high ISO capability, which is huge since most of the cameras in this class actually suffer in this department.  Add super fast autofocus, and a host of other features, especially the cool new Solid Gray color (B&H Photo/Amazon) and you have one handy little camera. 
Leica M System Lenses:
18mm Super Elmar

35mm Summicron Version 4

35mm Summicron ASPH Black Paint Millennium

50mm Summicron

50mm Summilux ASPH

75mm Summilux
You can go to my Leica Section to see a list of Leica M lens reviews.
Fujifilm System:
In addition to Leica gear, I am also a huge fan of the Fuji X Series system.  I've been using the Fuji X Series system since the release of the X100, and over the years, it has only gotten better.
Fuji X-T2: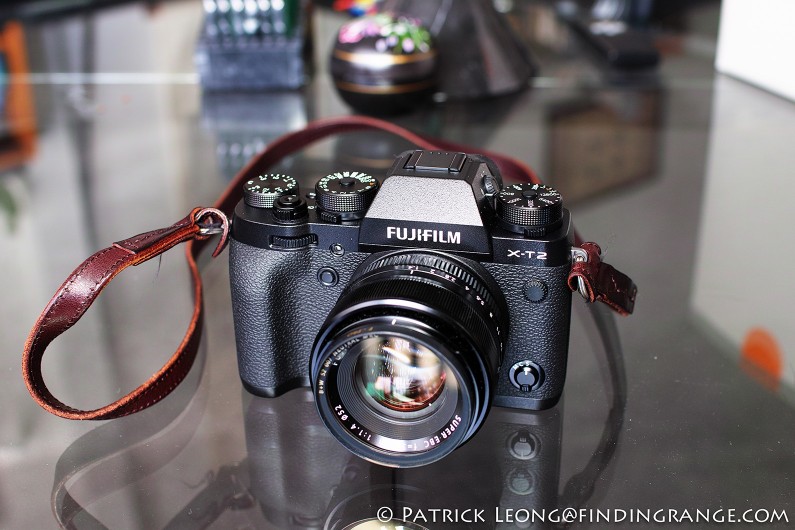 I've owned the X100, the X-Pro1, the X-E1, the X-E2, X-T1, and now the Fuji X-T2 (B&H Photo/Amazon).  I am a Fuji fanatic lol.  The X-T2 is such an amazing camera.  It's got the speed, the build, the flexibility, and of course, the superb image quality of that new 24MP sensor all in a package that is very decently priced.  It's also very compact.
Fuji X Series Lenses:
12mm Zeiss Touit F2.8

35mm F1.4 R lens
56mm F1.2 APD R lens
18-55mm F2.8-4 R LM OIS lens
You can go to my Fuji Section to see a list of X Series lens reviews.
Hasselblad System:
As I mentioned earlier, I used to shoot exclusively with rangefinders during the film era.  This also included a Mamiya 6 and 6 MF, which are both medium format film cameras.  I love shooting digital but I knew I always wanted to get back into medium format film.  This time though, I wanted to try something completely different, and that's how I ended up with the Hasselblad.
Hasselblad 503CW Millennium: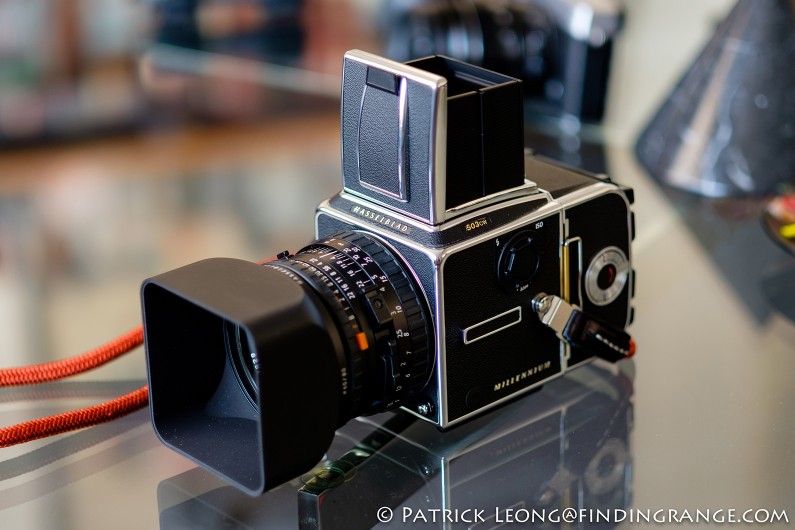 The Hasselblad 503CW Millenium (B&H Photo) can be difficult to use at times but it is one of the most rewarding cameras that I've ever had the pleasure of using.  The image quality is simply breathtaking.  Some of the images that come out of this camera make me wonder why I even bother with digital.  That's how good it is.  To top it off, the mechanics are just as good as the image quality.  I'm still getting the hang of this camera but I am eager to learn more from this camera and to take full advantage of its huge potential.
Take a look at my Hasselblad Diaries where I talk about my journey back into medium format film with the 503CW.
Hasselblad V Series Lenses:
Miscellaneous Gear And Accessories:
Here's a bunch of accessories that I use on a regular basis.  This section changes more frequently than my camera and lenses.
Filters: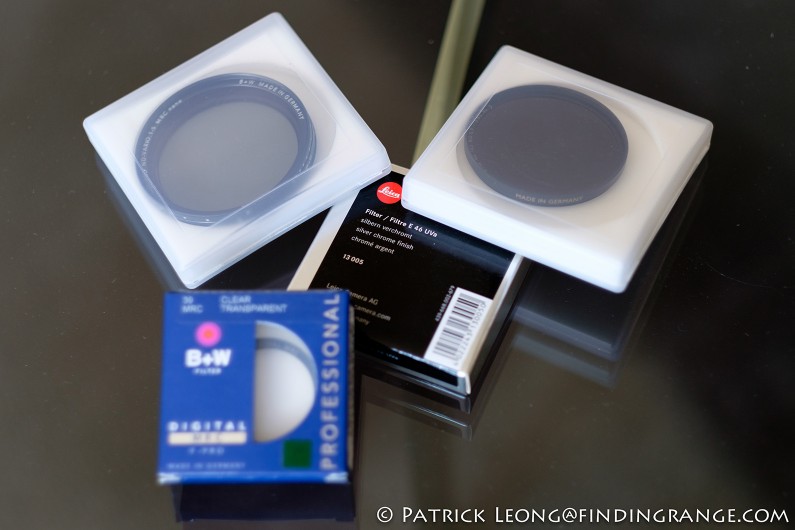 Some like filters and some don't.  Like a lot of things in photography, it's all personal preference.  Personally, I am an unapologetically regular filter user.  If you have a low quality filter, you will get some image degradation but if you own something that is considered high quality, it is near impossible to see any image difference.  I've done many tests myself, and can see no difference between a lens with or without a filter.  A high quality filter can be very expensive but it is still a lot cheaper to replace one of these filters than to get a lens repaired or replace.  It also gives me peace of mind.  With that said, my filters of choice are Leica and B+W filters.  The B+W filters that I am currently using are:
B+W Clear Filters With Multi-Resistant Coating MRC (007M) (B&H Photo/Amazon).
These filters offer only pure protection with absolutely no filter affects.  This series uses the F-Pro mount.
B+W Clear XS Pro Multi-Resistant Coating MRC (007M) (B&H Photo/Amazon)
These filters offer only pure protection with absolutely no filter affects but use the thinner XS Pro mount, which is great for ultra wides because it won't cause vignetting.
B+W neutral density 0.9 filter (B&H Photo/Amazon).
These are three stop ND filters that I use with lenses like the 50mm Summilux ASPH and the XF 35mm F.4, so I can use F1.4 in bright conditions.
(My review)
B+W XS Pro Digital ND Vario MRC-Nano (B&H Photo/Amazon)
This is a variable ND filter that can be adjusted from one to five stops.  It's very useful and I use it with the XF 56mm F1.2 APD lens.
Camera Straps: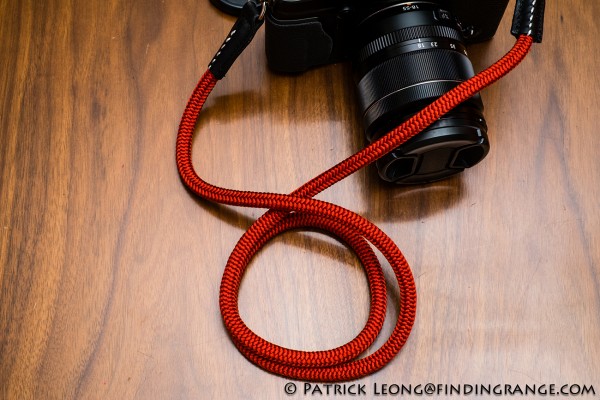 I use the Artisan & Artist ACAM-301 Silk cord (B&H Photo/Amazon) with my Hasselblad 503CW.  This is such a light, breathable strap.  It's also one of the most comfortable straps that I've ever used.
Check out my review of this strap.

Artisan & Artist ACAM-280 Kobe strap is a beautiful leather strap that I use with my X-T1.  I've been using this strap for years now (I used it with my X-E1 in the past) with no issues at all.
Check out my Artisan & Artist ACAM-280 Kobe Strap Review.
Memory Card Holders: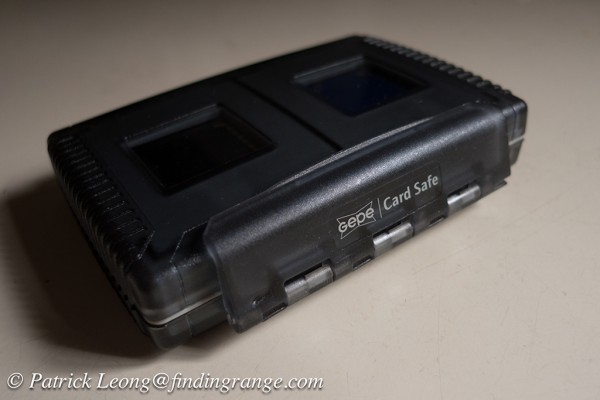 These Gepe Card Safe Extreme Cases (B&H Photo/Amazon) are so cool.  They're waterproof, and they float.  These card cases also protect against dust, humidity, shock, and electrostatic charge.  They are simply indestructible.  They come in several different colors, and will hold numerous different types of memory cards.
Check out my Gepe Card Safe Extreme Case Review.
Camera Bags:

 Billingham Hadley:
This bag has lasted me almost two decades, and it is still going strong.  All I had to do was replace the insert because time definitely did its toll on it.  Other than that, this bag still protects my equipment just as well as it did the first day that I bought it.  In my opinion, Billingham bags might cost a bit more but in the long run they're totally worth every penny.
The new version of this bag is the Billingham Hadley Pro (B&H Photo/Amazon)
Check out my Billingham Hadley Pro Review.

Billingham M Combination Bag:
The Billingham M Combination bag (B&H Photo/Amazon) is my main bag that I carry around everywhere.  It is small yet very well padded.  It even has fiberglass padding on the bottom of the bag.  Lastly, it doesn't really look like a typical camera bag, which can be a good thing especially in urban environments.
Check out my Billingham M Combination Bag Review.