ND Filter For the Fuji X-Pro1:
First off, I'm almost finished with my review of the XF 35mm F1.4 R lens for the Fuji X-Pro1 so please stay tuned.  I will also be doing a cool comparison between the X-Pro1 and two other cameras.  Now on to today.  I mentioned Fuji X-Pro1 review that I needed to purchase an ND filter (neutral density) for my X-Pro1 lenses.  A few people asked me what an ND filter is for so I figured that I would show you.  I was going to order an ND filter from my local camera dealer but it turns out that my girlfriend was listening when I mentioned I needed an one because she's the one who bought it for me.  She was ordering a few things from Amazon, and just added one on when we were on the phone.  Cool, because I got it just in time for some weekend shooting :).
Do I Need an ND Filter For My Fuji X-Pro1?:
So the reason why I wanted an ND filter was because the filter will reduce the amount of light that goes through my lens, allowing me to shoot at wider apertures.  Many buy a F1.4 lens to shoot in darker situations because it allows more light into the lens.  But some like the effects that shooting wide open can generate.  What effects are these?  One major effect is shooting in a shallow depth of field in order to isolate your subject from the background.  This is why I need an ND filter right now.  I want to be able to shoot my XF 35mm F1.4 wide open in broad daylight so I can isolate my subject.  I notice that even with the shutter speed set at its highest (1/4000th of a second for the X-Pro1), I was still getting overexposed photos if I shot at F1.4 during the day.  The other reason for buying an ND filter is that it can also help you blur something like a stream or a river in broad daylight by helping you shoot at a lower shutter speed.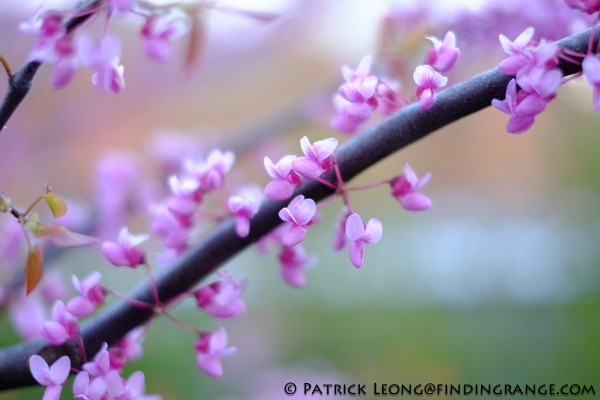 ↑ This photo was shot with the Fuji X-Pro1 and 35 F1.4 XF lens but not with an ND filter.  I'm just using this photo to demonstrate the sharp subject (the flower in the middle), and the out of focus background (the bokeh).
B+W ND Filter For the Fuji X-Pro1:
Every filter company out there makes ND filters.  You can choose from Hoya, Tiffen, Heliopan or even B+W.  I chose a B+W because I use their filters a lot in the past, and not only are they made from excellent materials, they are also made to last.  I bought the B+W ND 0.9-8x filter, which allows me to reduce the amount of light my lens is absorbing by three stops.  This is the same filter that I use on my Leica 50 Summilux ASPH but for the Fuji, I had to get a filter with a 52mm thread.  They have ND filters that will reduce light by six or even nine stops but three stops is good enough for me.  I might buy an ND filter that will reduce the light by six stops when I go to Bermuda in June.  I can use to to smooth out the waves of all the beach photos that I want to photograph.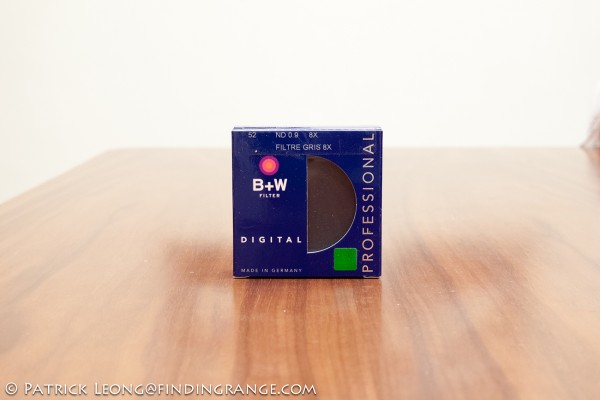 I hope that this helps those who have been wondering how to shoot wide open in broad daylight.  Once again, I will be posting my review of the XF 35mm F1.4 R lens probably by this weekend so please stay tuned.  A review of the XF 18mm F2.0 will come shortly after that, and maybe some comparison tests between the X-Pro1 and the X100.  Also, I will probably talk about the video quality coming out of the X-Pro1.  I'm seriously loving the Fuji X-Pro1!  Thanks for stopping by!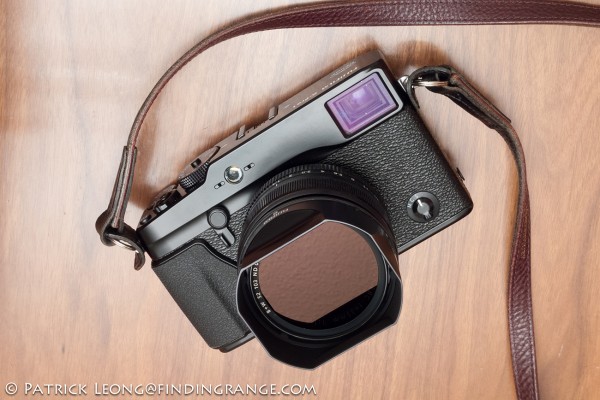 ↑ Talk about having a stealth Fuji X-Pro1 :).