Leica APO-Summicron-SL 90mm f2 ASPH Lens Review:
For the first two and a half years that the Leica SL has been out, there were only two zooms and one prime available.  Both zooms have been absolutely phenomenal.  I've owned the 24-90mm Vario-Elmarit ASPH for as long as I've owned the SL, and I can tell you that it is easily as good as Leica M prime lenses, if not even better than some.  The first SL prime that was released was the 50mm Summilux-SL ASPH, and all I can say is it's the best 50mm that I've ever had the pleasure of using.  It's a true next level reference lens, and one of the best parts is, it's also autofocus, which means consistently razor sharp results at f1.4.  Those I plan to review in great detail very soon but right now, I want to talk about the APO-Summicron-SL 90mm f/2 ASPH.
Thanks to the Leica Boutique at Bergen County Camera, I received one of Leica's first 90mm Summicron-SL lenses, so I've had the pleasure of using, and testing it extensively for the past six months (bought in February 2018), and I don't just mean shooting my pets or friends and family.  I tested this lens as extensively as I could, and I used it for my own work.  Being that this is a portrait lens, I worked with different models to try to give all of you the most in-depth review that I've written so far.  Whether you like my writing style or not is a different story haha :).
Since this is a Leica lens, it's pretty much a given that there's a certain level of quality that it has to achieve (I don't think I've ever encountered a bad one).  The high asking prices and Leica's legacy demands it but being that this 90mm is an SL lens, it's supposed to be next level stuff; all these SL lenses are supposed to be about Leica pushing their limits;  in other words, something like this 90mm is supposed to be a new reference.
Well, after all these months, I finally used the 90mm enough where I feel like I can tell you what I truly think of this lens, and whether or not it really is as life changing as the marketing suggests or all the stuff being said about it is totally hype.  So, I hope all of you enjoy this review but be prepared: this is the longest lens review I've ever written by far.  Let's begin.
Leica APO-Summicron-SL 90mm f2 ASPH Lens Build Quality:
Leica lenses are expensive but I'm a firm believer that you do get what you pay for when it comes to these fine optics because out of all the things I've ever reviewed and used, nothing feels like a Leica lens to me.  The build, the quality, the solidness of their products is just on a whole different level.  Yes, there are people who simply collect the lenses, and maybe never even use them but can you really blame them?  The lenses are built to such a high level that they share many similar traits with fine collectibles.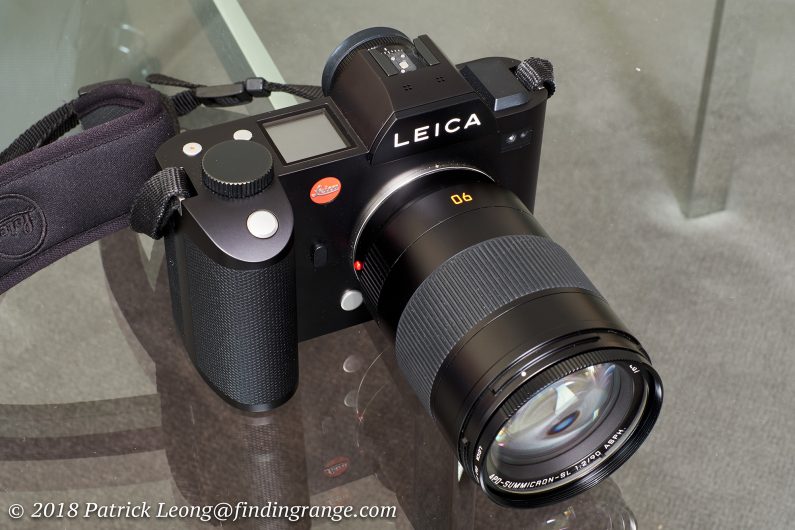 ↑ The Leica SL with the APO-Summicron-SL 90mm f2 ASPH lens.
These lenses are built to literally last several lifetimes, and if you think about it, that really is true because there are many older Leica lenses that are still being used regularly with absolutely no issues.  It's one of the main reasons these lenses can demand such a high resale value.  My dad's M lenses, for example, from when he was into photography a few decades back are still being regularly used by me on my SL.  In fact, his lenses were what helped me get started on the Leica journey back in the pre-digital days when I was shooting with film Ms.  So, the build quality is definitely a major selling point when it comes to Leica lenses, and the 90mm Summicron-SL is no exception to this rule.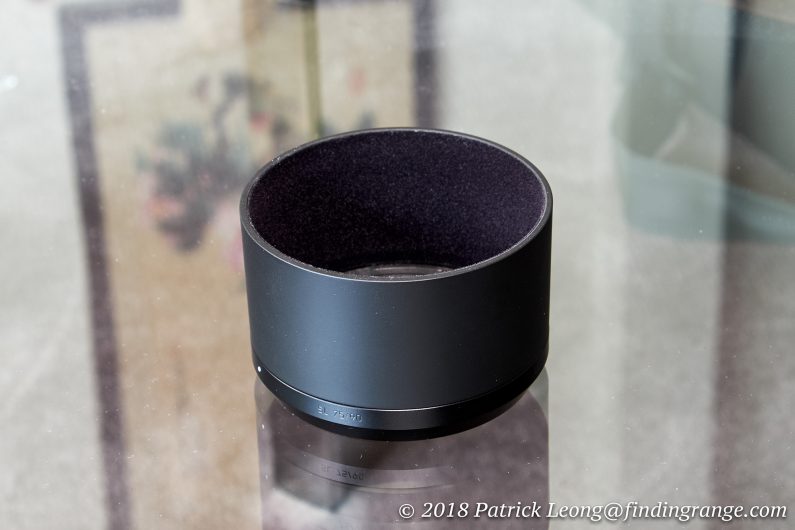 ↑ The included lens hood is felt lined inside.
Like every other Leica lens, the 90mm Summicron-SL is an all metal design, and it weighs about 700 g.  It's very solid and dense.  Words like vault-like and tank come to my mind when I think about this lens.  You can immediately tell as soon as you hold it in your hands that this is a professional product designed specifically for professional use.  That's the kind of confidence it inspires.  The fact that not only is this lens dust and weather sealed but also has an AquaDura water-repellent coating on the front element to help in nasty weather are also indications this lens is designed to be used professionally.
Of course, at $5,150, the APO-Summicron-SL 90mm f2 ASPH is definitely not cheap but it's clear that absolutely no expense was spared in making it.  It's, quite frankly, overbuilt, and it's the type of quality that you can instantly feel right out of the box.  This is like that old school build quality older people reminisce about that just doesn't really exist anymore nowadays.  Bottom line is the build and quality of materials used are downright impressive.
In terms of size, the 90mm is a lot smaller than SL lenses before it, which I imagine many will appreciate.  Even after six months, I'm still amazed at how much more compact this lens is when compared to my Summilux-SL 50mm f1.4 ASPH.  You really do notice the difference when you spend all day using it.  To put it into perspective, the 90mm has a 67mm filter thread whereas the 50mm Summilux-SL uses 82mm filter.  But I will say this; I've gotten used to the sizes of the 24-90mm and 50mm f1.4.  I'm not going to lie to you, it took some time :).  But I'm so used to the size of the larger lenses that I almost wished the 90mm was a little larger.  I know, probably not a popular opinion but I just thought I would mention it :).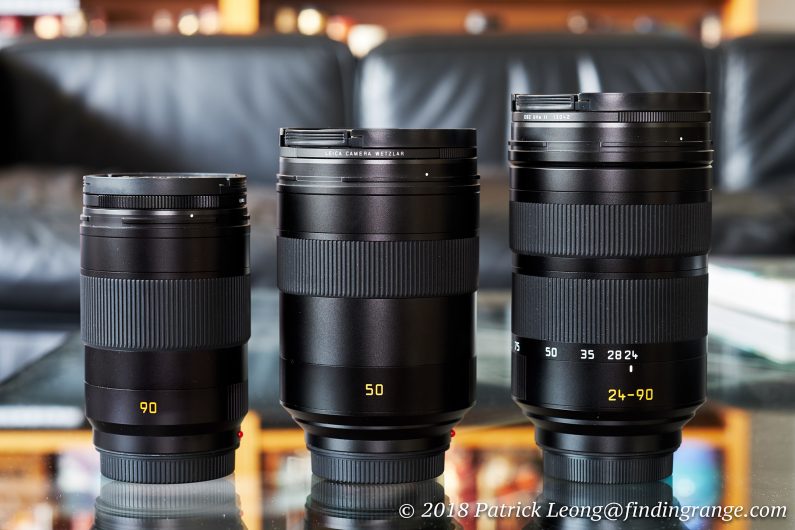 ↑ As you can see from the photo above, the 90mm is a lot smaller than the 50mm Lux and 24-90mm.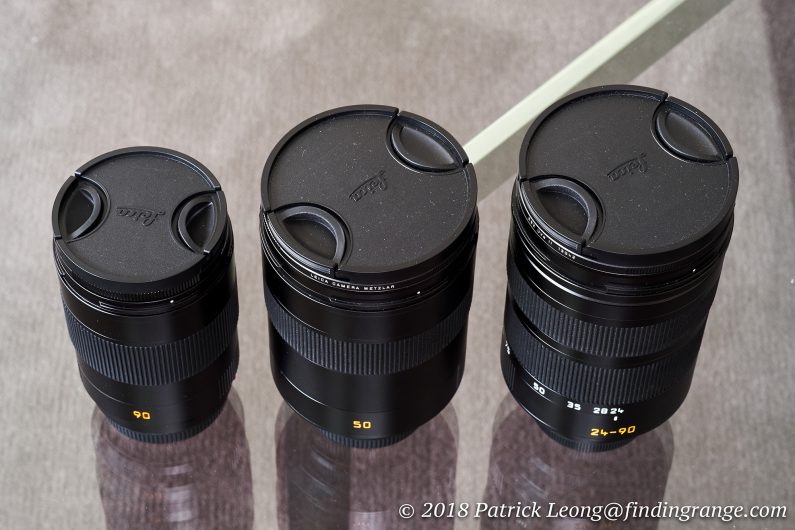 ↑ It's not only shorter but considerably less bulky as well.
Getting back to the 90mm, it really does balance beautifully on the SL.  It never feels front heavy, and together with the camera, it's comfortable to use all day long.  As some of you know, the SL is built like a tank; it feels so professional and always ready to work, which is one of the major traits that I love about the camera.  Together with the 90mm, it just feels like this one solid block of metal that you're holding.  In this day and age where everything is about cutting cost and where you can feel the cheapness in things, it's just plain out refreshing, and an overall great feeling to hold the SL and 90mm in my hands.
Leica APO-Summicron-SL 90mm f2 ASPH Lens Autofocus:
In addition to the excellent build, the 90mm like all the new Summicron-SL lenses, features a new faster autofocus system.  The autofocus system of all Summicron-SL lenses employs stepping motors with Dual Syncro Drive or DSD.  Because of the focusing drive, the entire focusing range can be traversed in about 250 milliseconds.  Furthermore, the minimum focusing distance is just 0.6 m, so you can get right up close for those tight portraits.
I can say from experience that all of the stuff I just mentioned isn't marketing hype; the 90mm's autofocus is very quick and results feel immediate.  It's not quite as fast as the 24-90mm but it never leaves me wanting.  The autofocus is definitely faster than the 50mm f1.4 Summilux-SL's even with the Lux's new firmware update, which by the way, has sped up the focusing on that lens considerably.  The 90mm's autofocus is basically a drama-free system that is very accurate and practically silent.
As you're going to see below, the images that come out of the APO-Summicron-SL 90mm f2 ASPH are razor sharp on a whole new level, especially when shot at f2.  I've been photographing a lot of different people.  Everyone has their own way of moving when being photographed.  Some move really quick, some are slower, and some will only stay in a position for a split second but the 90mm has had no problems keeping up.  It just nails the shot time and time again.  It's so dependable that you never question it.  It locks on to the eyes with such a tenacity that you can even clearly see dust on the eye lashes!  It's crazy how sharp this lens is but I'm getting ahead of myself here :).  I'll be discussing the quality of the images below.
Leica APO-Summicron-SL 90mm f2 ASPH Lens Image Quality:
In terms of image quality, let me put it to you this way: what Leica has been saying about this lens and all its SL lenses in general is not hype; I would even argue that it's sheer understatement because this lens' performance is absolutely phenomenal.  Let me get this out of the way right now: this is best in class, next level stuff here by a far margin.  This lens has the APO markings, and that means we have elements made with special glass with most featuring anomalous partial dispersion for correcting chromatic aberrations.  But as many Leica fans know, APO markings on a Leica lens also means we're probably dealing with something extra special here, and guess what?  The APO-Summicron-SL 90mm f2 ASPH is something pretty special.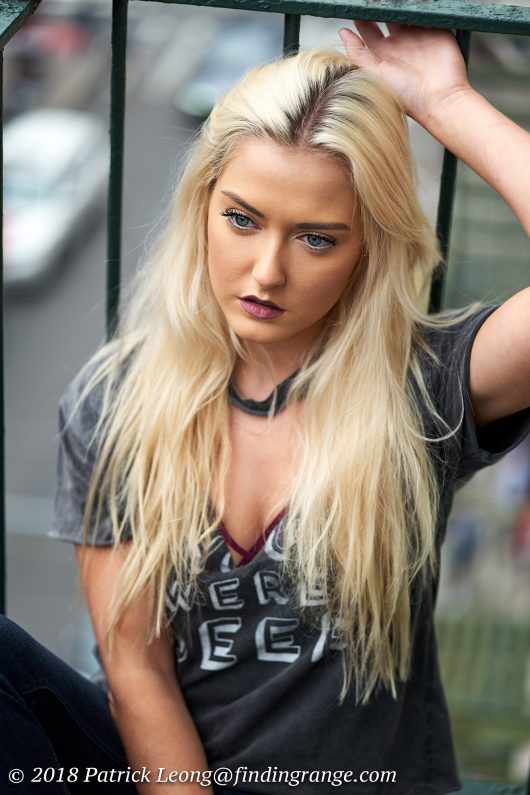 ↑ Taken at f2 50 ISO.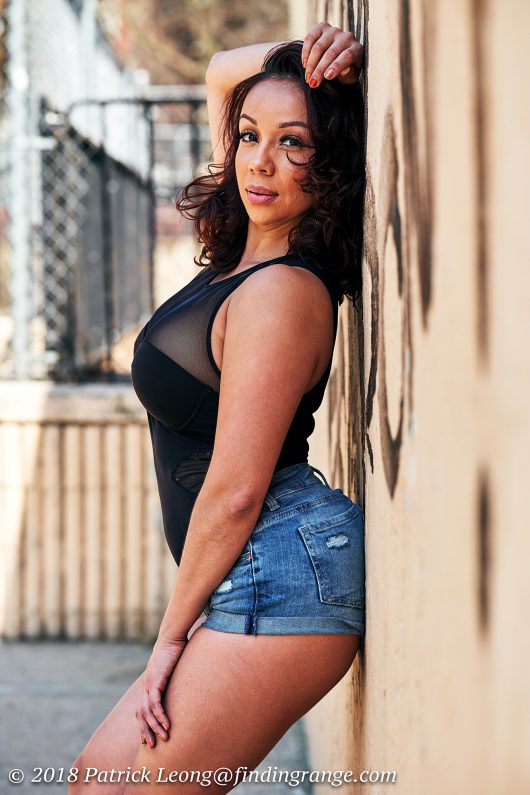 ↑ This was taken at f4 50 ISO.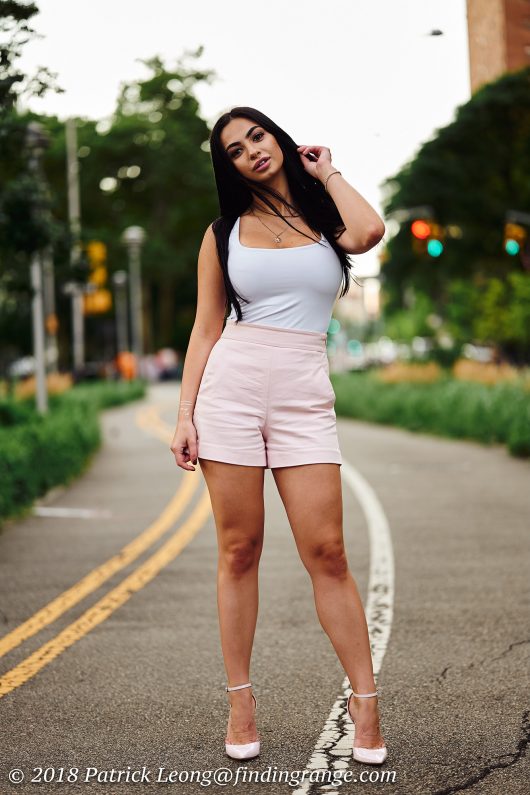 ↑ This was taken at f2 250 ISO.
Is it worth the price?  I obviously can't speak for everyone else but for me, that's a big fat yes.  I remember when the Leica M9 came out, so many people regarded it as the "Holy Grail" of Ms!  I think I did as well but this Summicron is like the Holy Grail of 90s to me.  This is a sell your soul for kind of lens, and with what I paid, I sometimes feel like I did :).  Things like contrast and color rendering are perfect, and I can't even see any distortion.  I haven't even experienced flare yet, and I don't even use the lens hood much.  In fact, if I'm speaking honestly, it's back in the box.  I just use a UV filter for protection.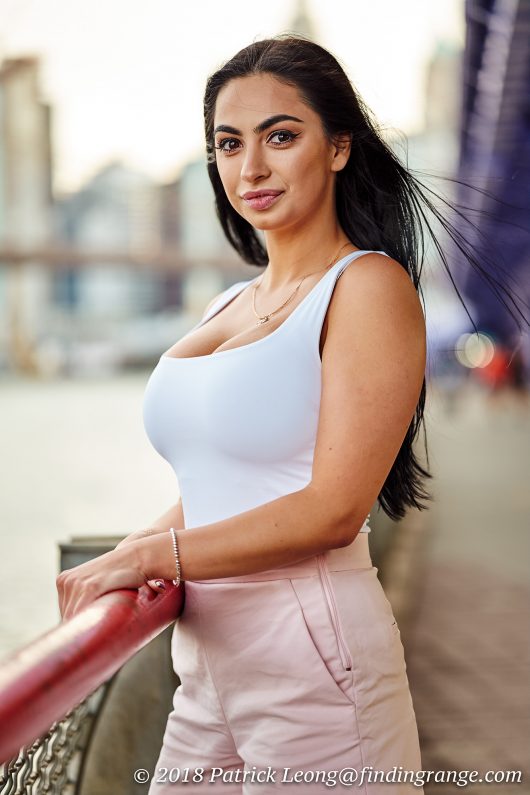 ↑ This lens is truly made to be used at f2.  The camera was set at 200 ISO.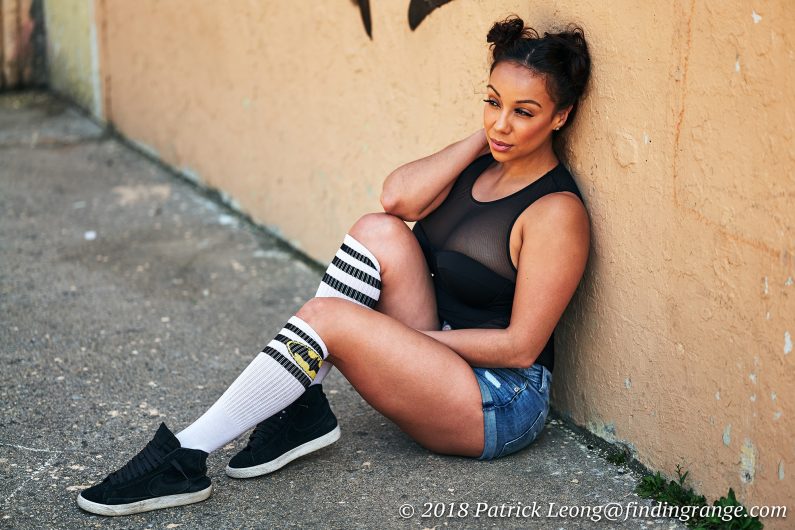 ↑ This was taken at f2 50 ISO.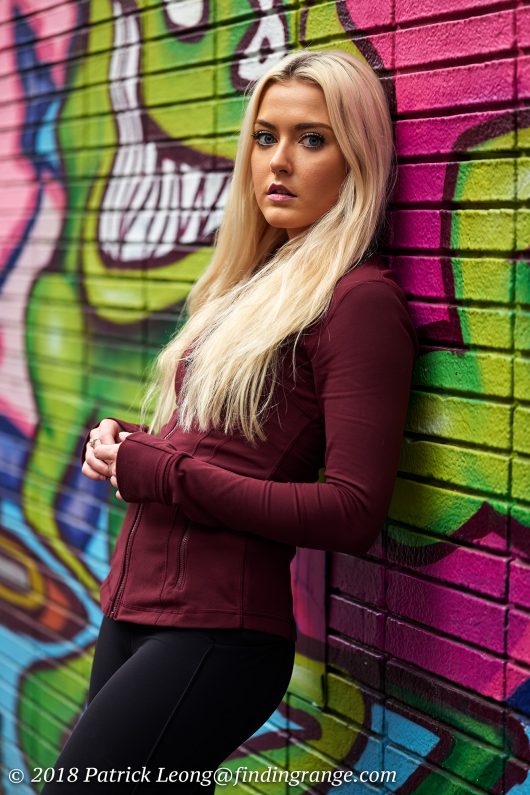 ↑ This was taken at f2 125 ISO.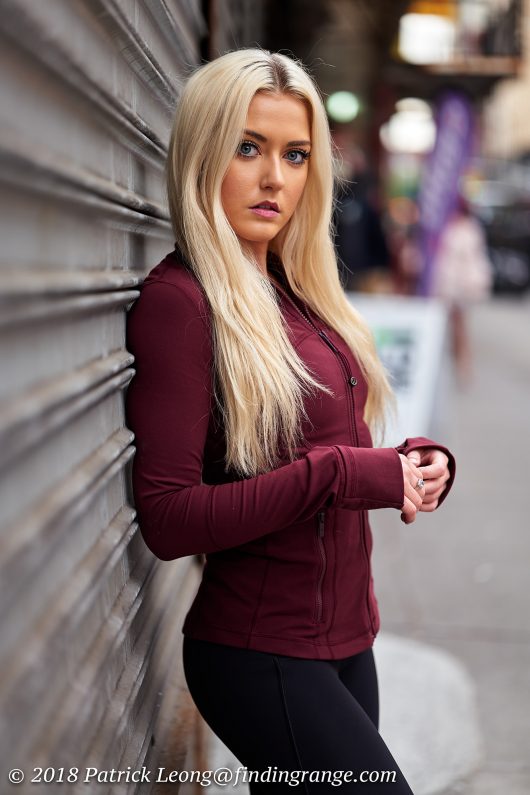 ↑ This was taken at f2 100 ISO.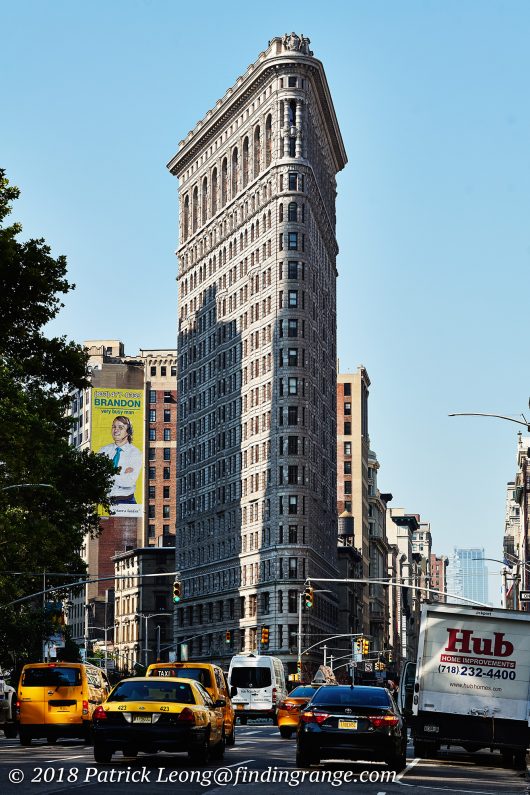 ↑ I didn't realize how much I was shooting at f2 until after I sat down, and started writing this review :).  Here's a photo taken at f11 250 ISO.
As for sharpness, the APO-Summicron-SL 90mm f2 ASPH redefines it.  Sharpness is simply off the charts.  I have not used every lens in the world but I've used quite a few, especially for this site, and I can tell you that the 50mm Summilux-SL and this 90mm are the sharpest lenses that I've used by far.  The beauty is that like the Lux, the 90mm can be used at ALL apertures because even wide open sharpness is plain out freaking incredible.  Before I had a chance to use the 90mm, I was definitely expecting it to be sharp but not to this degree, especially at f2.  I've shot portraits at f2, f4, f5.6 and even f8, and viewing the photos at 100%, I can't even see any difference in sharpness at the focus point.  In other words, you do not need to stop this lens down for razor sharp photos across the frame.  With this lens, you're only adjusting aperture to control depth of field and lighting.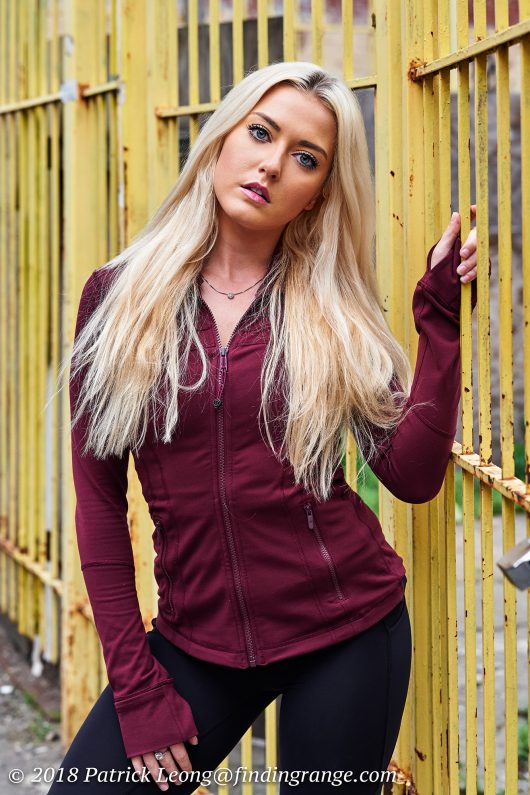 ↑ You can shoot wide open all the time or stop the lens down.  It is does not matter with this lens.  Here's one taken at f5.6 640 ISO.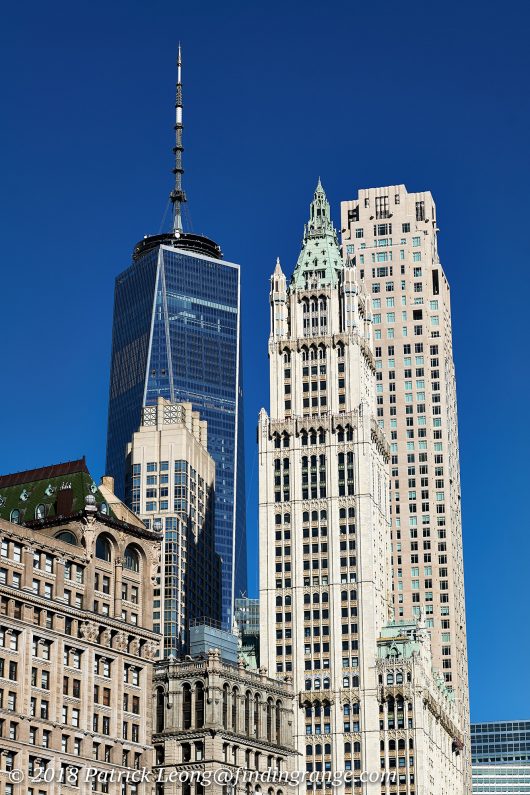 ↑ Here's a photo taken at f8 50 ISO.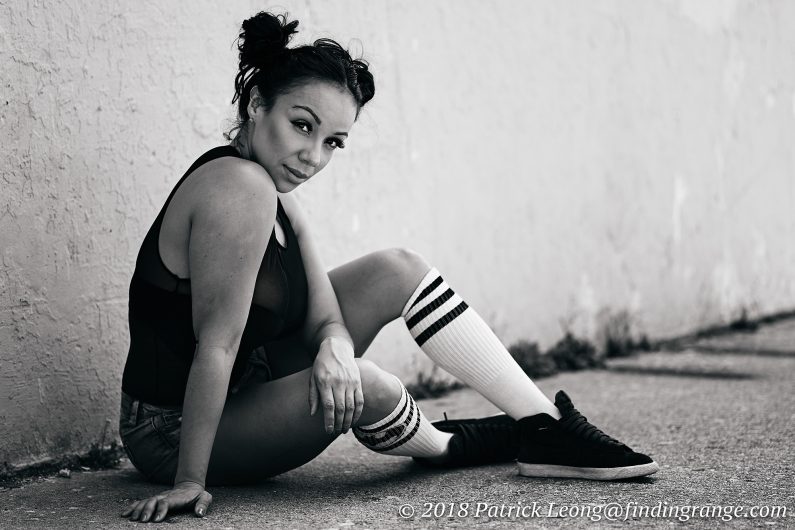 ↑ Here's one taken at f2 50 ISO.
By now, I'm sure all of you have been looking at some of the images I shot with this lens.  The models I worked with are beautiful in both appearance and personalities but be prepared: this lens will capture every minute detail.  As I mentioned earlier, things like dust on eyelashes are easily captured with this lens.  Pores and skin discolorations are more readily apparent.  You can literally see every single strand of hair so distinctly.  All I have to say is I'm glad I don't have to be the one on the other end of the camera haha :).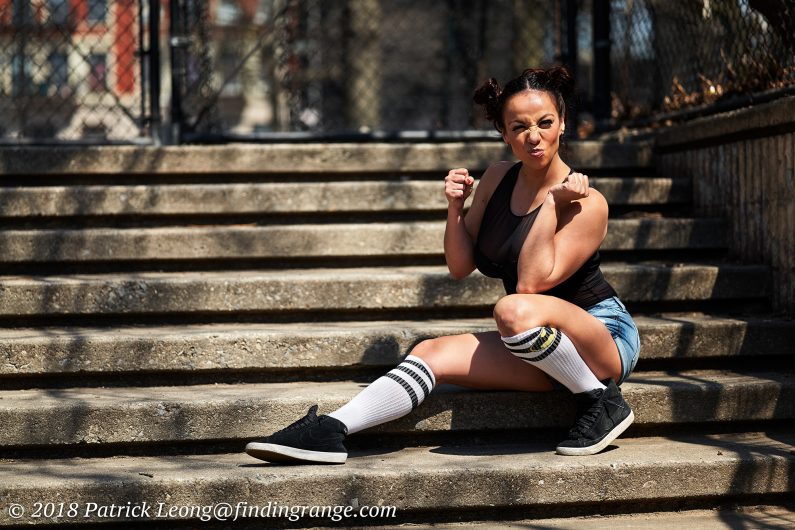 ↑ Here's another taken at f2 50 ISO.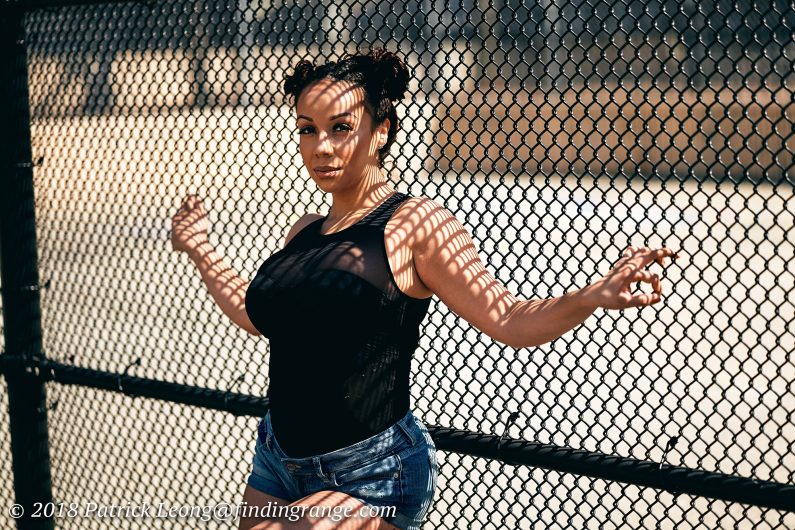 ↑ This was taken at f2 50 ISO.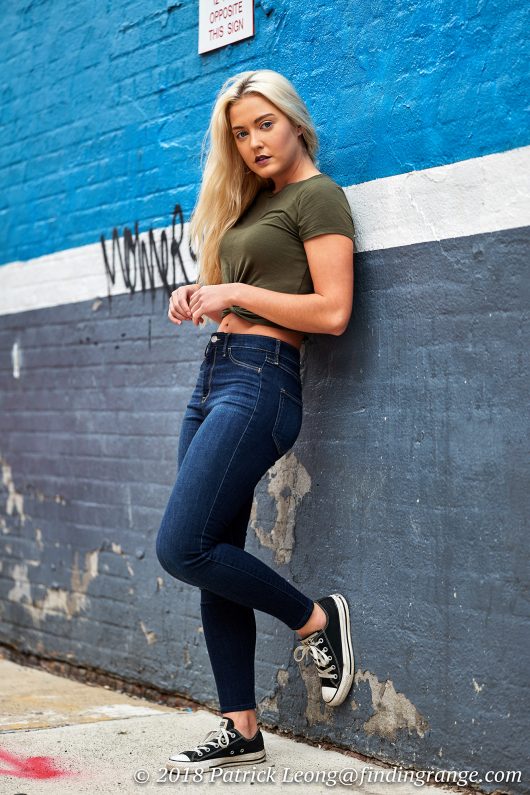 ↑ This was taken at f2 50 ISO.
Joking aside, a lot of the models I worked with have had plenty of experience but each one has had the same exact reaction when they look at the photos.  They're seriously floored by the sheer detail that this lens can capture.  They love the depth and liveliness in the photos.  One model's boyfriend said to her, "I can see all the little hairs on your elbow!", and keep in mind that this particular picture was shot at f2, and the elbow wasn't even the focus point.  Now, before I get comments like, "well, there's too much detail for portraits", apparently the models don't agree because they've been bugging me constantly to get the photos done faster because they'd like some for their social media :).  And chances are, if you're purchasing a lens like this, you're probably using the RAW files instead of in-camera jpegs, and therefore will do some retouching anyway.  I'd rather have a sharper lens than not, and the resolving power of this lens alone will help you stand out from the rest.
I originally wanted to post 100% crops of some of these pictures, particularly the eyes and the face, since those were the focus points but while the models have been very professional, accommodating, and willing to let me post whatever I want, out of respect for them, I just don't feel right posting crops because the lens is really that sharp.  I definitely had to do some editing of blemishes wherever I felt it was absolutely needed.  This is actually the first review where worked so much more on areas of the face.  I kept it to a minimum though because I know this is a review.  I just wanted to make sure the pictures were still flattering; just like none of us would want all of our imperfections posted on the internet in great detail for everyone to see, I'm sure they wouldn't either lol :).  The pics as you can see, are still incredibly detailed.
Leica APO-Summicron-SL 90mm f2 ASPH Lens Depth of Field And Bokeh:
As you can see, sharpness is definitely a major strength of the APO-Summicron-SL 90mm f2 ASPH but another characteristic that helps separate this lens from the rest is how subjects just simply pop out of the page with stunning realism.  Images look incredibly three dimensional and have that organic feel to them.  They have life to them.  Part of this is attributed to a new design.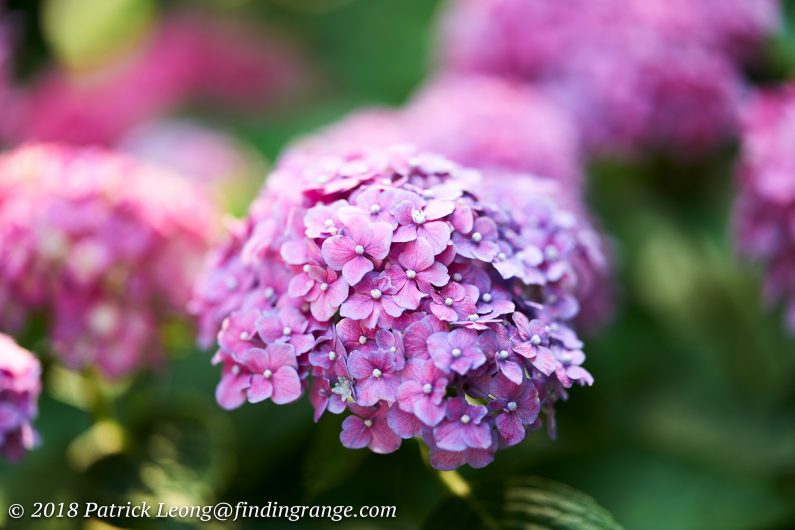 ↑ The bokeh is ultra smooth.  As you can see, it has that painterly effect but the subject is still razor sharp.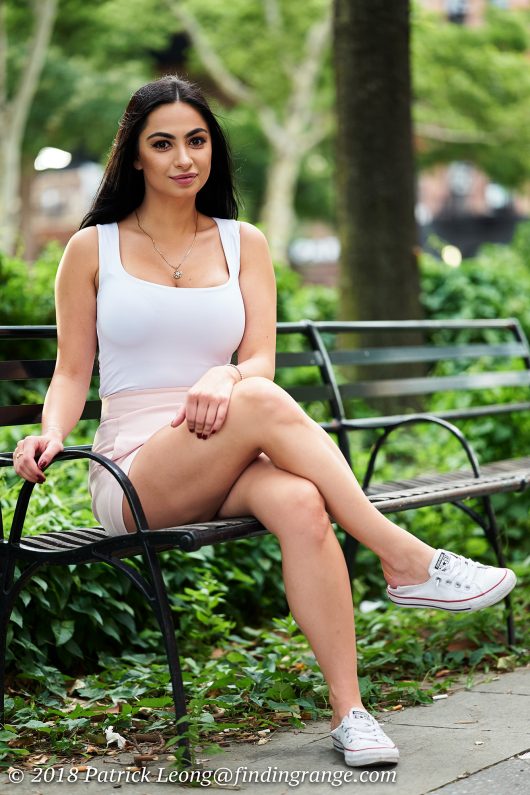 ↑ Here's another example of the bokeh from a farther distance.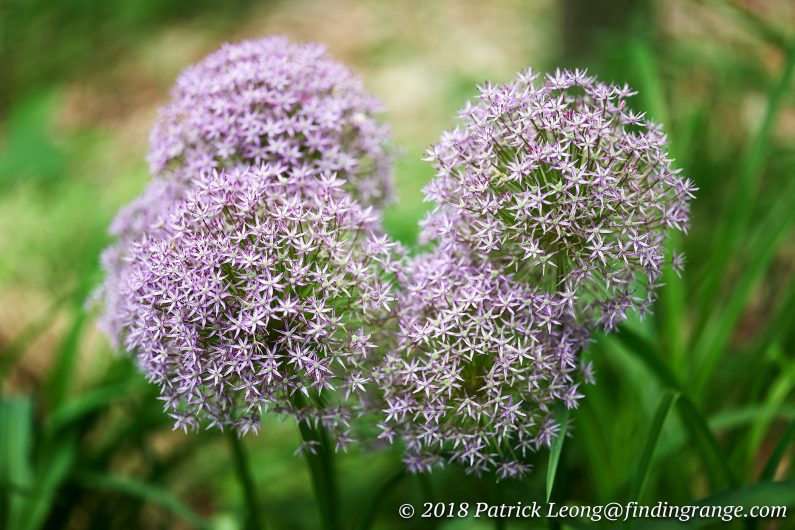 ↑ Here's one more close up shot.  I just love the bokeh from this lens.
While the 90mm Summicron has a maximum aperture of f2, and in general, a 90mm f2 already has a very thin depth of field, the new design helps it produce a shallow depth of field with a perceived look of a faster lens, and it does this with contrast.  As we know, high contrast can make an image appear sharper to an individual, and low contrast can do the opposite.  This particular lens has been designed to produce a very high contrast between the foreground and background.  Because of this, the foreground subject is perceived as being extra sharp, and therefore, "pops" out more from the background distinctly and more effectively.  The subject is effectively more isolated making the overall image look more three dimensional.  The 90mm has a maximum aperture of f2, so it's still a compact lens.  While the two focal lengths are different, just think about how much smaller the 90mm is versus the Summilux-SL 50mm.  However, what's great is it can still produce a look similar to a faster lens.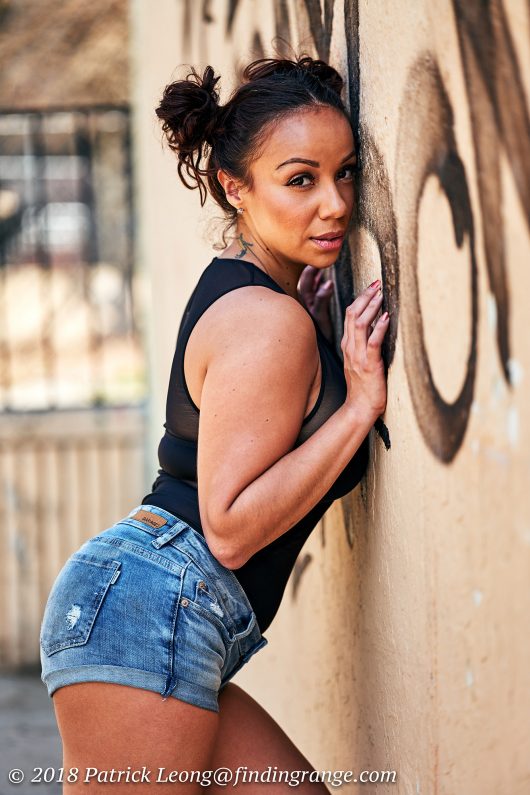 ↑ More examples taken at f2.  I know, I shot a lot of images at f2 but I couldn't help myself.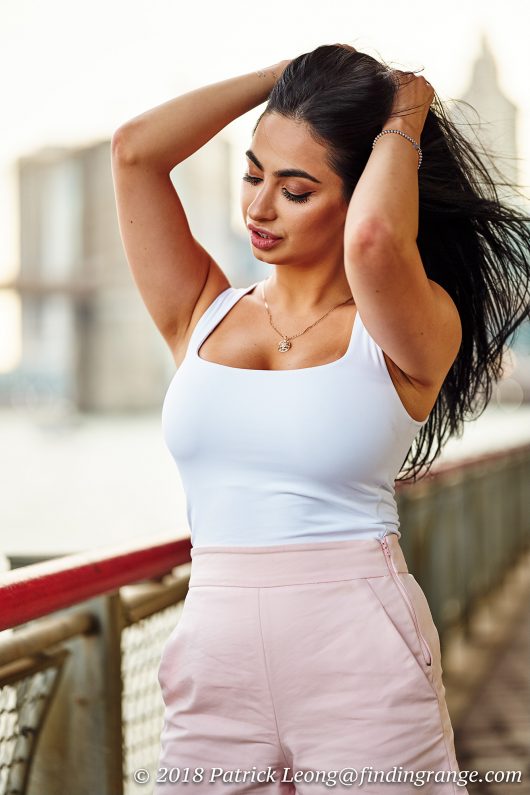 ↑ This was taken at f2 80 ISO.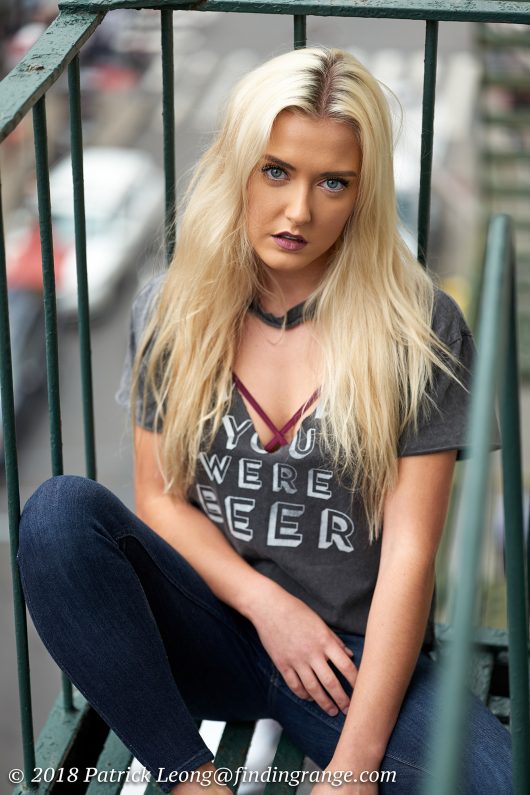 ↑ This was taken at f2 50 ISO.  The background here could has elements in it that could come out undesirably but as you can see, the bokeh is buttery smooth.  You're still getting that ultra sharpness in the eyes, which I absolutely love.
As for the quality of the bokeh, it's everything you would expect from a flagship Leica lens.  It's luscious, smooth, creamy, and inviting.  Pick a synonym of any of the previous adjectives I just mentioned, and that's pretty much what you're getting here.  This APO truly excels when you want that shallow depth of field look.  Nothing here is harsh.  Everything melts away beautifully.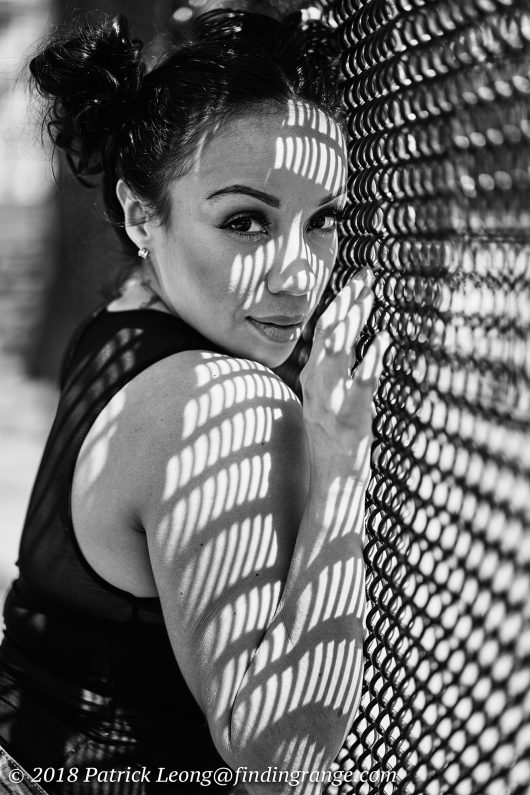 ↑ Here's another at f2 50 ISO.  For those wondering, I stopped using Nik Software Silver Efex Pro, and switched to Capture One for pretty much all of my RAW processing and black and white conversions.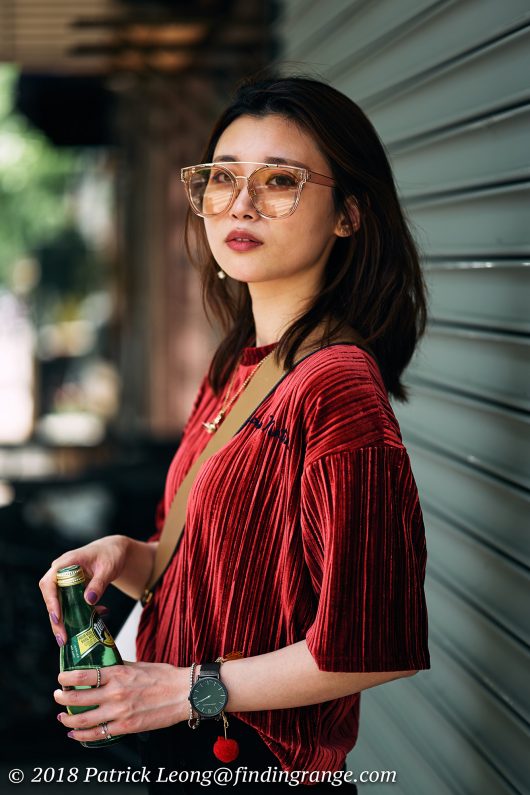 ↑ This was taken at f2 50 ISO.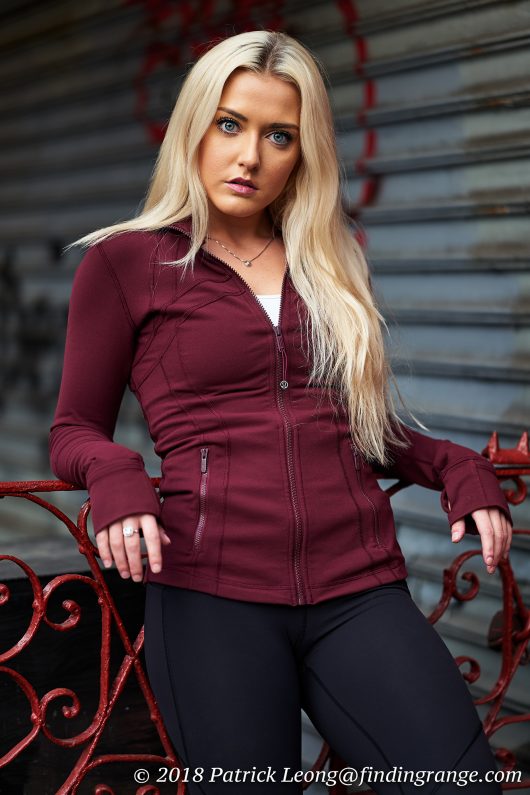 ↑ This was taken at f2 50 ISO.
I've shot photos wide open using the APO-Summicron-SL 90mm f2 ASPH in many different areas and situations; each time, I've been extremely satisfied with the results.  If you look around my site, I'm not a photographer that shoots everything at maximum aperture.  In fact, I shoot a lot less at maximum aperture these days because honestly, I just got a little tired seeing wide open shots all the time lol.  However, as you can see from my examples here, I couldn't help myself with this lens.  Most of my examples here were taken at f2.  The 90mm essentially rekindled my love for bokelicious shots.  I just love what the 90mm f2 produces at wide open aperture.  I love the way the sharpness of the subject transitions to the smoothness of the background.  Leica lenses have always been great at this but if you ask me, it just looks particularly exceptional with this lens.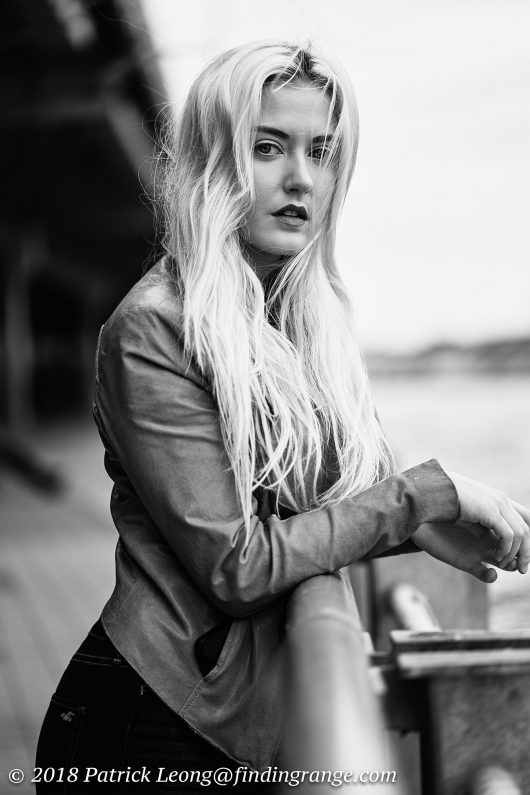 ↑ This was taken at f2 50 ISO.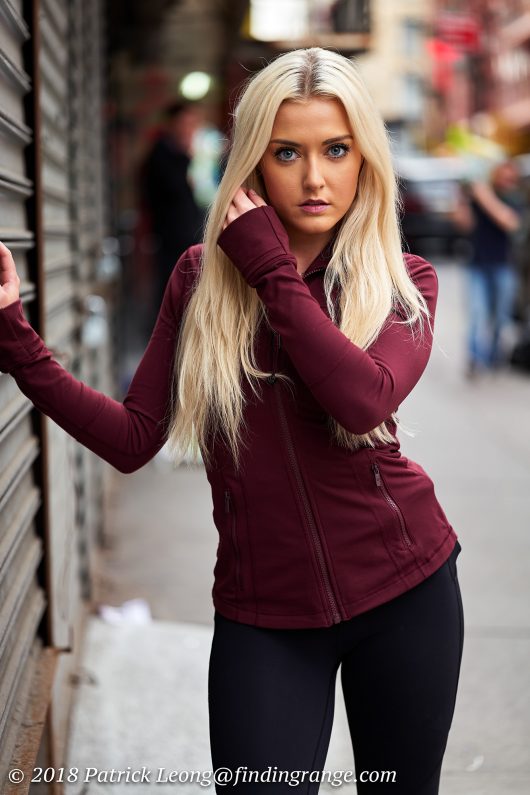 ↑ This was taken at f2 100 ISO
Leica APO-Summicron-SL 90mm f2 ASPH vs. APO-Summicron-M 90mm f2 ASPH:
Optically, while the APO-Summicron-M 90mm f2 ASPH is already considered reference quality, the 90mm SL version is a better lens.  There's no doubt about it.  But if you ask me, it goes so much further than just optical quality.
Not only is the SL version better, it has autofocus, so you're going to be nailing those shots each time without the need of calibrating the rangefinder, turning the focus ring, using an external EVF or/and a magnifier.  That's just on an M body.  If you use the Summicron-M on the SL, focusing might be quicker thanks to the awesome EVF but chances are, it's going to be difficult to beat autofocus :).  Let's get real here; whether we want to admit it or not, it can be a pain to quickly focus a 90mm f2 lens manually set at wide open aperture.
From what I experienced, shoots go sooo much quicker with the SL version 90mm while also getting consistently sharp images, especially at f2.  Your subjects will also appreciate the efficiency lol.  In fact, I found you actually lose some of the candidness from your subject when the person has to sit there for a longer time because you're taking the extra time trying to manually focus something like a 90mm at f2.  Also, having the quick autofocus means you have one less thing to worry about while you're shooting, which means you can concentrate more on your subject.  I should also add that while you're focusing the M version, sometimes you're body moves back and forth a bit, which could actually affect the focus when you're using large apertures.  With the SL version, the quick autofocus doesn't even give my body the chance to actually shift back and forth much, so I'm always nailing the shots.  The eyes are always sharp or at least the correct eye is always sharp when I am shooting portraits with the 90mm Summicron-SL.
With all that said, I fully respect those who prefer manual focus.  It's truly an art form, and as I always say, to each his own.  But this is my review, so I'm obviously going to share with you my particular thoughts and opinions.  Nowadays, for me at least, manually focusing a lens is fun and all but when it really counts, I want the dependability of the 90mm Summicron-SL.  If I'm at a shoot, for example, and I have a time limit, and I know I need to produce good, useable files at the end, the APO-Summicron-SL 90mm f2 ASPH is just more dependable and consistent.  Not only are the optics better than the M version, I know I'm going to be able to fully exploit the awesome qualities that I paid handsomely for because I'll always nail the focus, and quickly too with no fuss, I might add.
With the SL version, I no longer have to lie to myself, for example, and say that I'm happy with an image where I missed the focus slightly or stop down the lens a bit just to make sure I'm in focus for shots I particularly want to come out perfect.  I look at it this way: if I'm paying such a premium, I expect fantastic image quality, and settling shouldn't be an option.  I didn't buy this lens for bragging rights.  I bought it to fully use it and exploit all its abilities.  I paid for an f2 lens, and an ultra sharp one I might add, so in my mind, that means I should be able to shoot at f2 all the time if I wanted to, and achieve consistently perfect results.  Sharpness may not be everything but for a lens like this, I definitely expect it to be one of its prominent traits.  In other words, I make no apologies for wanting all my photos to be razor sharp; it's what I paid for :)!  If I wanted to dull something down, I could always bring it into Photoshop or better yet, save some money and buy a cheaper lens :).
Why the Leica APO-Summicron-SL 90mm f2 ASPH Over the APO-Summicron-SL 75mm?:
As some of you know, Leica released the APO-Summicron 90mm along with the APO-Summicron-SL 75mm f2 ASPH.  I think the 90mm is supposedly slightly better optically but for the most part, they are very similar (I will see if I can get a 75mm Summicron-SL in to review as well).  So, I thought I'd discuss why I chose the 90mm over the 75mm, in case you are having trouble deciding which one is best for you.
I figured if I'm going to go telephoto, I might as well go longer.  The 90mm also gives me the tighter frame, which is more ideal for portraits.  Plus the depth of field is shallower.
If I still had my M 240, I probably would've chosen a 75mm over the 90mm mainly because of focus issues.  I had a 90mm Elmarit-M in the film days but that was a long time ago, and nowadays, it isn't as easy for me to focus a 90mm on a digital M.  So for me, the 75mm would probably be more of a compromise but thanks to the SL, I'm able to get something like the 90mm, and reap the benefits that are normally associated with a longer focal length lens.
There are certain benefits to the 75mm though.  For one, the 75mm is easier to use in a more confined space.  It's definitely easier to use indoors.  However, I have my Summilux-SL 50mm, which will take care of my needs in those situations.  This leads me to my next point: I also feel the 75mm is too close to my 50mm, so I really wouldn't gain that much more with that purchase versus the 90mm, where there's a much more significant difference in terms of focal length.  So, I guess if you don't have a 50mm or you find the 50mm Summilux-SL too large, the 75mm Summicron-SL might make a nice alternative for you.  However, I will say this: not only is the 50mm an absolutely amazing lens, that one extra stop can make quite a difference, especially when it gets dark.
Lastly, I still own my 75mm Summilux, so if I absolutely need a 75mm lens, I can use that one.  I actually used it the other day, and man, that lens is pure magic.  It is definitely one of a kind but I am digressing.  The truth is, the 90mm has been the perfect choice for me, and I haven't felt the need for a 75mm.  I only use the 75 Lux when I want the unique bokeh that comes from that lens.
Leica APO-Summicron-SL 90mm f2 ASPH Lens Image Quality Summed Up:
The APO-Summicron-SL 90mm f2 ASPH is truly remarkable, and in my opinion, it's optical perfection.  It's been 6 months, and I can't even think of anything to complain about.  Looking at the images, looking at all the science and tech that went into designing this lens, and I can tell instantly what the main goal was here: unrivaled image quality with the Leica magic, of course.  That's the thing with Leica lenses: yes, they are optically brilliant on a technical basis but there's always that unexplained bit of character as well.  There's that bit of magic, and glow that adds life to the photos.  You're getting that realism, and organic feel that can sometimes be extremely difficult to achieve in the digital age.
Leica APO-Summicron-SL 90mm f2 ASPH Lens Verdict:
Leica has been slow to release lenses for the SL system but from all the years that I've been shooting with Leica, I've learned that patience has always been a virtue when it came to them.  The APO-Summicron-SL 90mm f2 ASPH is clearly proof of this.  Truthfully, for the prices they charge, I'd rather them take their sweet old time to make something perfect than to produce something that isn't up to their standards just for the sake of speed.  I'm also a firm believer that it's better to get something right the first time than to have to frequently produce more iterations of the same item in the future.  I am glad they took their time because this lens is not only a next level benchmark, it has far exceeded every single one of my expectations, and therefore, further cements my love and loyalty to the Leica SL system.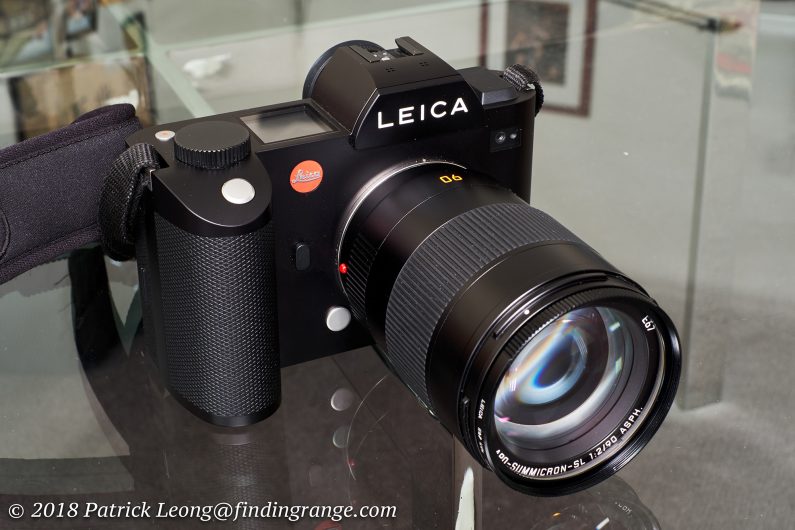 ↑ One more photo of the Leica SL with the APO-Summicron-SL 90mm f2 ASPH.
Now, I may sound like a drooling Leica fan falling in love with whatever is the latest and greatest that has come out from them.  Truthfully, I am in love with this lens and I am a diehard fan of the SL but if I didn't actually believe it was this good, I probably would've bought something else :).  For the asking price, I could've bought pretty much anything else with probably some spare change left over as well.  Lastly, I wouldn't give it so much praise, if I didn't genuinely feel this way about this lens because I wouldn't want someone, who might read my review, to waste their money.
Plus, my conclusions and results came from months of thorough use of the APO-Summicron-SL 90mm f2 ASPH.  I'm not someone who is talking about this lens but is only getting my info from reports I've read or handled it for a "short period" of time at a store.  I didn't get this lens for a couple of weeks just to review it.  I didn't get this lens directly from Leica, so for those who believe I might be swayed into writing a more favorable review, I actually own it.   I not only own it, I've been shooting with it since it's release in February 2018, so I'm drawing my conclusions about the optical performance and usability as an actual user with extensive use.  I am also using it for my own work, so I actually depend on it.
If you ask me, this is absolutely one of the best lenses Leica has ever released.  I was a purist M user for decades, and I am very stubborn at times, so it took quite a lot for me to switch to the SL system.  But with lenses like this, I have absolutely no regrets.  I am the biggest fan of the SL now.
Like all SL lenses, it's clear that Leica has taken as much of a no-compromise approach as they possibly can in developing the 90mm.  It's truly a masterpiece if you ask me.  I can go on and on with technical data or use even more favorable adjectives to describe this lens in an attempt to just increase the amount of words in this review 🙂 but I feel everything can be summed up with pretty much one sentence: if you want a 90mm that pushes the limits of optical performance to new heights, and sets new standards, look no further.
Thanks for taking the time to read my review!  If you're considering purchasing the 90mm APO, and my review helped you decide, please help support this site by purchasing from any of the links in this review.  It will not cost you anything extra.  Thank you for your support!
APO-Summicron-SL 90mm f2 ASPH at B&H Photo
You can also give Bob a call at the Leica Boutique Bergen County Camera.  They have been a Leica dealer for decades, and they can pretty much get anything!