Billingham S2 Camera Bag Review:
Times are definitely changing in the photography world.  Nowadays, we're seeing smaller, lighter yet highly capable cameras being produced.  So, it makes sense that Billingham decided to invest the time to create the S series, which are bags specifically designed for mirrorless, rangefinder or pretty much any compact camera system out there.  There are three sizes in this series so far, and I actually have them all here to review.  I am going to start with the smallest member of this series, the Billingham S2 because it's actually my favorite of them all ;).
Billingham S2 Camera Bag Build Quality:
The S2 may be the smallest of the S series but in every way, it is just as well-manufactured as pretty much every Billingham bag that I've used so far.  You get full grain leather and beautiful, solid brass fixings just like pretty much every other Billingham bag.  The soft canvas also comes in several different colors, such as, khaki/tan, and black/tan.  If you want to get a little wild, you can go for the burgundy/chocolate.  If you're looking for ultimate durability, you can purchase the sage/chocolate option, which employs something called FibreNyte instead of the traditional canvas.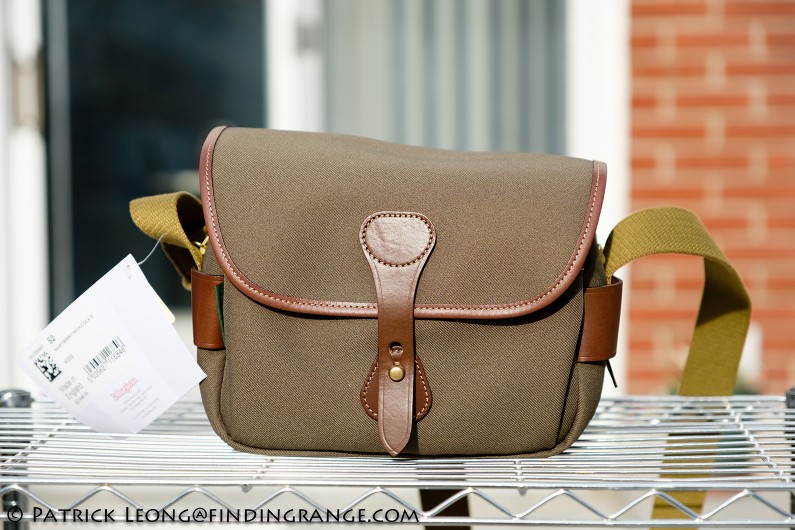 ↑ The Billingham S2.
For those who don't know, FyberNyte is a synthetic material that is even more durable than the canvas option.  It's slightly less soft, but still very supple, and it holds up to fading a lot better than the traditional canvas.  It's also more abrasion resistant, and it's 10% lighter than the canvas.  If you can't decide between the two, know that both materials are so good that truthfully, you can't go wrong.  If you want something a bit more traditional, I'd say go for the canvas.  It'll patina nicely over time, and it feels slightly softer.  If you want ultimate durability, go for the FibreNyte.  My personal preference is the FibreNyte but only if I can get it in the color that I want.  Otherwise, I'm more than happy to go for the canvas if the color is more to my liking.
↑ The back of the bag.
Whether you choose traditional canvas or FibreNyte, you'll still get a bag that is built to handle the worst that Mother Nature can throw at you, and this is not from what I read or heard from others.  This is from personal experience.  I'm out taking pictures at least four days a week all year round.  I don't take a season off, so for example, if it's in the middle of winter, I still have to go out.  I go through really hot days to absolutely freezing ones, and these bags have always protected my gear.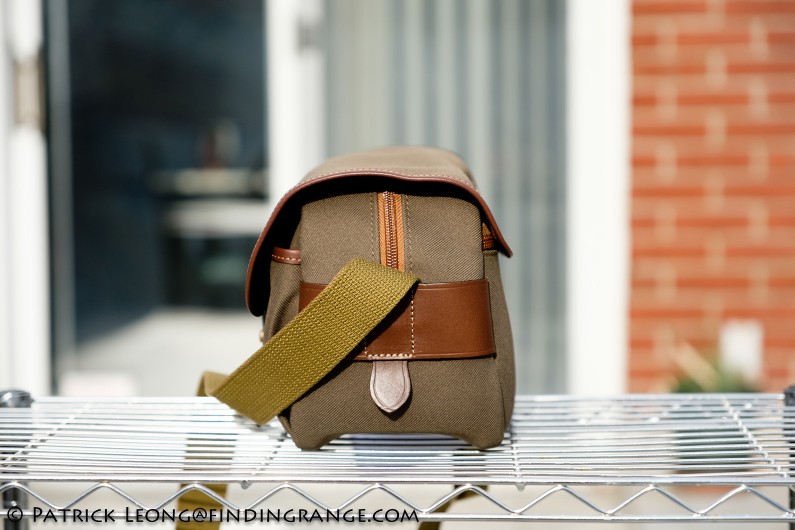 ↑ Side of the S2.
To top it off, Billingham bags offer some of the best protection when it comes to wet weather.  I've literally been in tropical rain storms where there was so much rain that I'd have puddles form on top of my bag yet the inside was always completely dry.  This goes for the newest bag in my collection like the F-Stop 1.4 to my old beat up Hadley I've owned for over two decades (that I still regularly use by the way).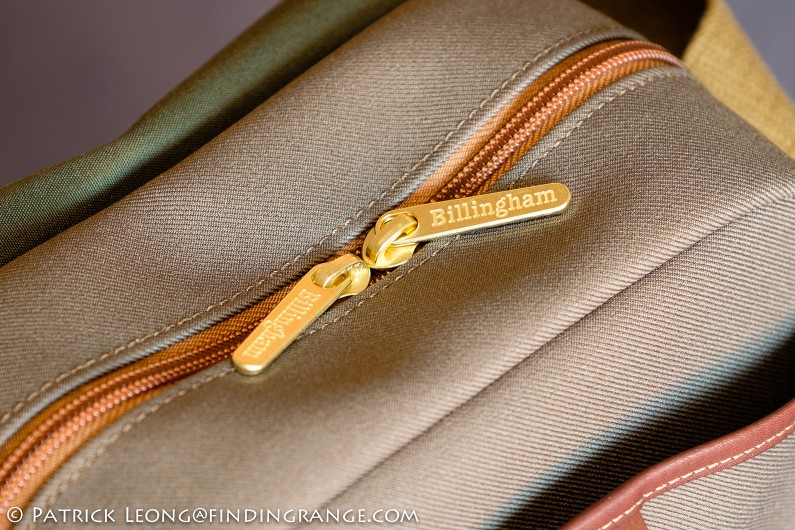 ↑ The Billingham S2 is made with only quality materials.  Take a look at the nice, thick brass zippers.
To make things even better, the inner portion of the Billingham S2, where you store all those expensive photographic items, offers just as much protection.  To access the main compartment of the bag, you simply unfasten the leather strap from the quick release brass Clogball, and lift the flap.  This locking design can be found on most Billingham bags, and it's pretty much perfect in my eyes.  First off, it's very secure; it won't open accidentally, and you'll definitely feel someone trying to open it.  It's also not overly elaborate.  Furthermore, it can be manipulated with one hand while walking, and unlike velcro, it's quiet.  Once you flip the flap, you'll gain access to the main compartment, and the front pocket, which is secured with one button.  The one button is adequate to secure this pocket but personally I would like maybe a flap for the front pocket for added security.  A zipper would be a nice option too.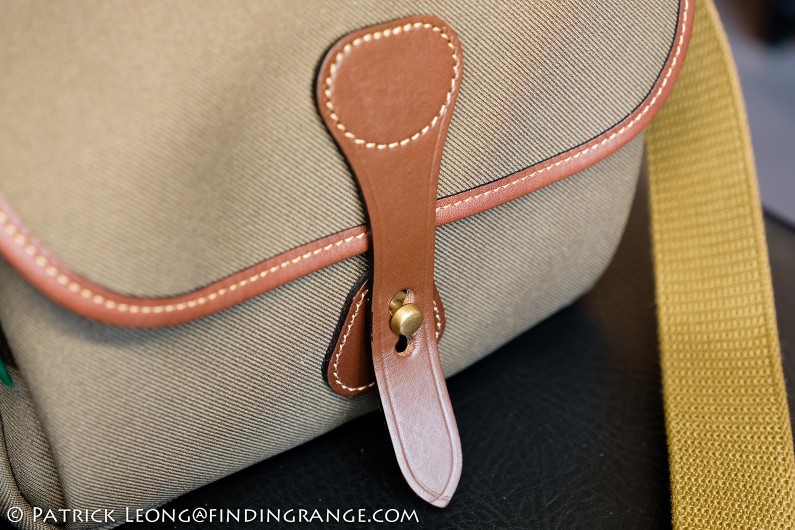 ↑ The bag is easily secured with this leather strap and brass Clogball combo.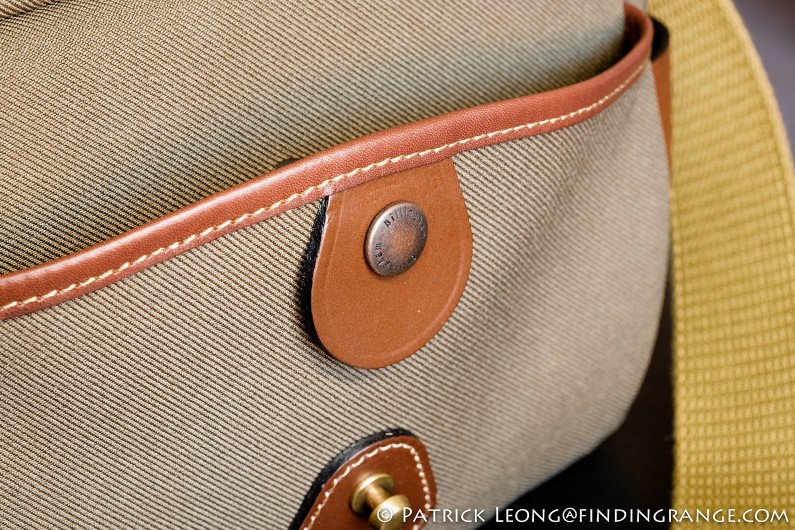 ↑ The front pocket is held by one button.
As for the main compartment, to access it, there's a zip that has two zippers, which will open from either end.  Once you have the bag unzipped, there is a TukTop feature that allows you to basically tuck both sides of the main zipper behind the S2's internal front and rear dividers, which gives you easier access to your gear.  In general, it is nice to have the added security of the zipper but at the same time, I find it slows me down a little bit.  That's why in this case, I prefer something like the Hadley's design where it's just one main flap, and no zipper but I still think it's good that Billingham decided to put a zipper in the S series.  It helps further differentiate this series from other bags in the Billingham collection, and it gives people more choice.  There are some that will prefer the zipper option over just having the flap, and in those cases, the S series may appeal to those individuals more.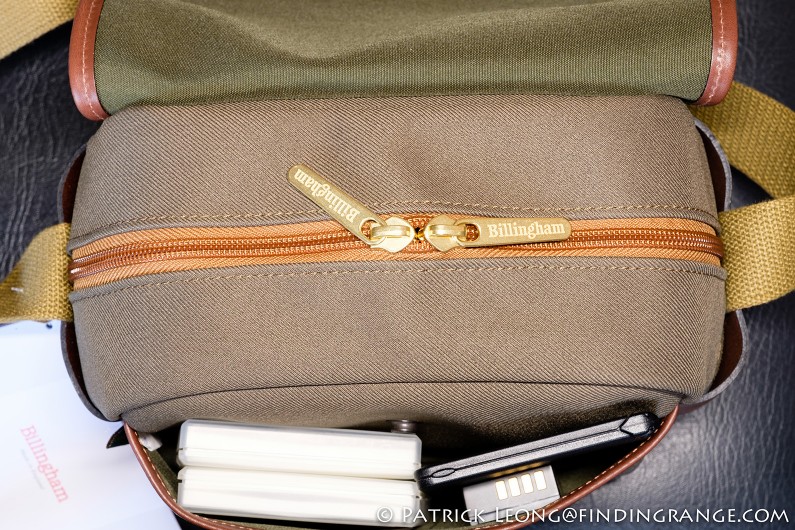 ↑ Top view of the zip.
Once you have gained access to the main compartment, you will be greeted with some of the best padding in the industry.  The ample padding surrounds all four sides of the bag, and there is even a removable 25mm fabric covered, deep foam base on the bottom of the S2.  In other words, your gear will definitely be protected from bumps and scraps.  To help you organize your gear, included are two padded dividers, which have velcro, so you can reposition them in whatever way that you like.  Overall, the padding in this bag borders on the excessive, which further shows how serious Billingham is about making a darn good bag.   One of the biggest reasons I buy Billingham bags is because if I'm carrying something like my Leica SL, which costs around $7,500 without lens, I know it will be safe.
What Will the Billingham S2 Fit?:
As to what the Billingham S2 will fit, it's a bag that's really designed more for the essentials.  With that said, it still can hold quite a lot for its size.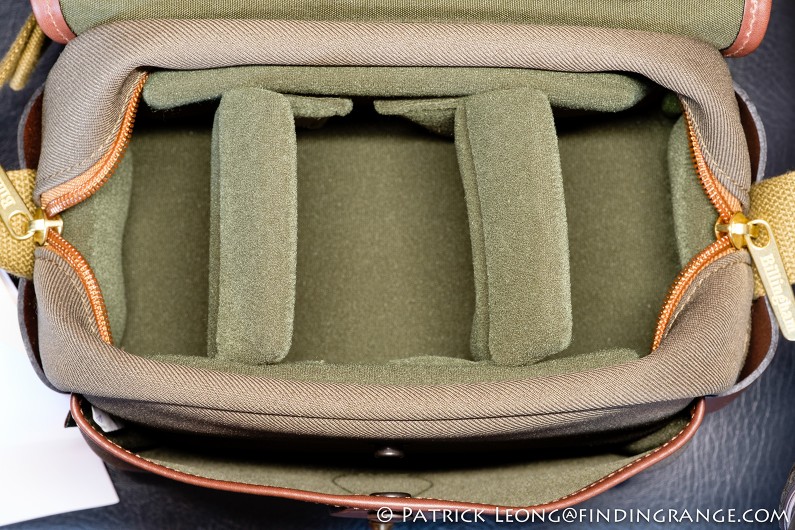 ↑ The bag comes with two dividers.
For one, there's a zipper pocket in the back of the S2 where you can store a passport and some papers.  For those wondering if a normal size iPad will fit in this pocket, it won't because of the overall size of the bag.  But the pocket is definitely a nice feature to have, and I kind of wish my Hadley Small had one.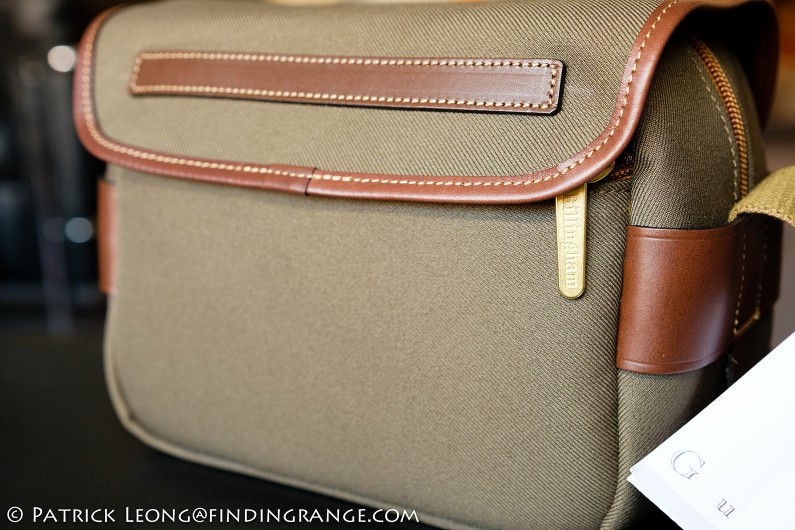 ↑ The back pocket is hidden under the flap for protection.
The front pocket is designed for accessories like extra batteries, filters, and SD cards.  You just have to be careful how much stuff you actually put in there because while the pocket may fit it all, the bag might not actually close.  Remember, the S2 is a compact bag, so there are definitely some limitations we're working with here.
The main compartment can hold one camera body with 2 to 3 lenses.  You can squeeze maybe one more if you're willing to stack, and if your gear is compact enough but for me, I find this bag is most comfortable with just one body, and two lenses, which is perfectly fine because it is suppose to be a compact bag.  I've actually been looking for a bag like this for a while now.  It's great for those days where you just want to carry maybe one wide angle with one normal lens, and walk around all day doing street photography.  Bags like the Hadley Small are also great but this is even lighter, and smaller without being so compact that it's just useless.  In many ways, this actually makes a great alternative to the ONA Bowery, (which I reviewed before).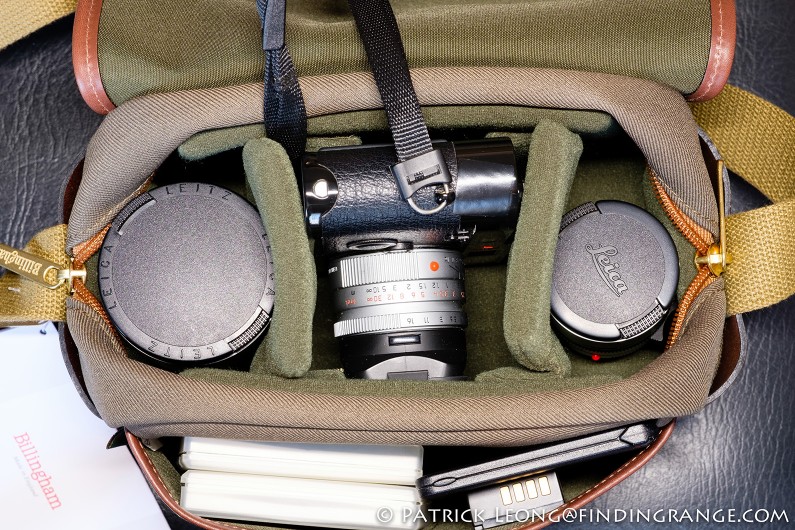 ↑ This is the Billingham S2 packed pretty full.  Things are a little tight here.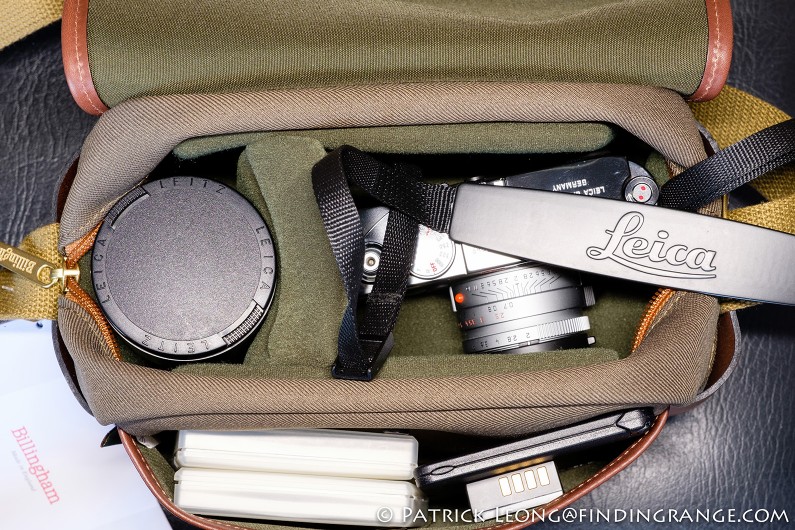 ↑ In my opinion, the bag is ideal for a two lens one camera combo.
Billingham S2 in Use:
So now that we've talked about the materials used, the manufacturing, and what the Billingham S2 fits, let's talk about how it is to actually carry it around all day.  Overall, this is one of the most comfortable bags I've used in a long time.  It's a little more square than a typical messenger bag but since it's so small, the shape is still very easy to walk around with.  I've taken this bag all over the busy streets of New York City with no issues weaving around traffic, people, and around the trains.  In fact, I found this to be literally the perfect day bag.    The strap is very comfortable and supportive.  The S2 never really gets in my way, and retrieving gear is easy but because of the zipper, it's not as easy as retrieving gear from my Billingham M Combination.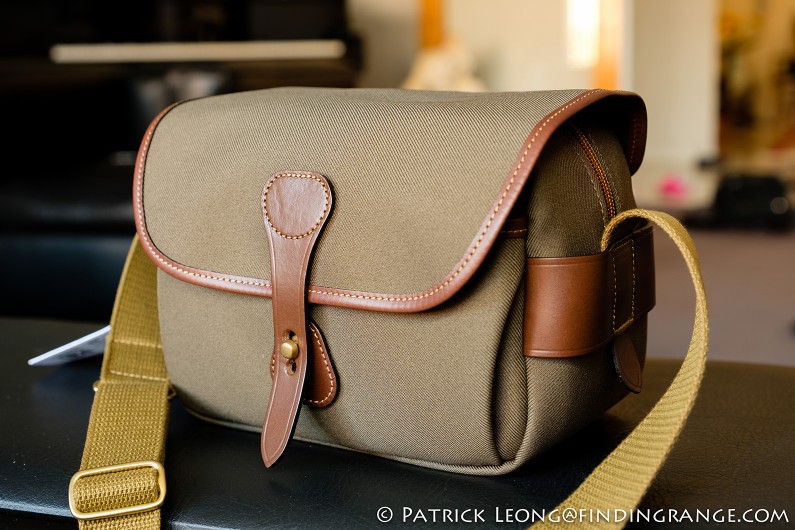 ↑ The Billingham S2 is a really good looking bag.
The S2 is also a beautiful looking bag, and that never hurts.  But it's not flashy either.  It a classy bag that you can take out all day, and really make it work but at the end of the day, you won't feel uncomfortable taking it with you to a nice restaurant for dinner.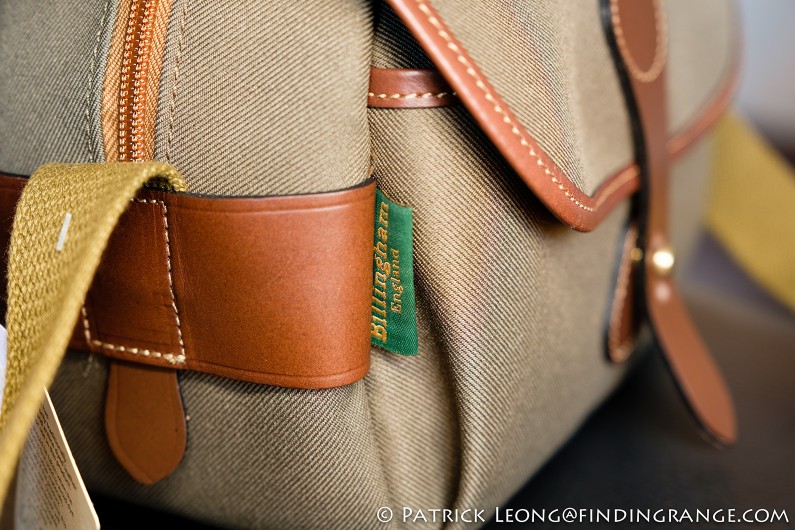 ↑ There's only a little logo on the side of the bag.  It's very understated.
Like my other Billingham bags, I also found the S2 to be pretty low key.  I know there are some who worry that since it is expensive, it will automatically be noticed right away but truthfully, no one gave me a second glance.  If you're still worried, just remember: Just like other bags, once you use the S2 for a while, it will wear in, which will help it blend in.
Billingham S2 Specifications:
External Dimensions: W260mm x D140mm x H200mm
Internal Dimensions: W210mm x D100mm x H130mm
Weight: 0.65 kgs (1.43 lbs)
Billingham S2 Verdict:
In every way, the S2 is a typical Billingham bag: the manufacturing is flawless, and the materials used to make the S2 are some of the best out there.  The S2 costs $248, which is expensive but first off, gear is expensive to replace, so you will want to protect it, and trust me when I say that the S2 has some of the best padding out there.  The S2 is also designed to last an extremely long time.  This is a plain out rugged, and dependable bag that will have no problems being a constant companion no matter what the weather throws at you.  Lastly, unlike a lot of manufacturers that dramatically change their designs over time, Billingham bags don't change much, which also adds to their lifespans.  Overall, I highly recommend this bag, and if any of you are looking for something with these qualities, the Billingham S2 should definitely be added to your short list.
Thanks for taking the time to read my review!  If you're considering purchasing the S2, and my review helped you decide, please help support this site by purchasing from any of the links in this review.  It will not cost you anything extra.  Thank you for your support!
Billingham S2 at B&H Photo in:
khaki/tan, black/tan, burgundy/chocolate, and sage/chocolate