Billingham Hadley One First Impressions:
As I mentioned about a week ago in my first look post, Billingham was kind enough to send me a review sample of the new Hadley One.  So, I've had some time to try it out, and I thought I'd give all of you my first impressions of it.
I've been using Billingham bags for decades, so truthfully, I've come to expect quite a lot from them.  I'm glad to say that they have definitely not disappointed me with the new Hadley One.  The manufacturing is typical Billingham: the stitch work is absolutely perfect, for example.  Try as I might, I couldn't find even the slightest imperfection not just with the bag but also with the overall manufacturing of the bag.  Billingham have really gotten excellent quality control down to a science.  The materials used are basically the best that you can buy for a camera bag: for instance, there's real full grain leather, and brass fittings.  Instead of canvas, Billingham decided to make the Hadley One exclusively out of their FibreNyte material.  I love their FibreNyte; it's nearly as soft as their canvas but it's very wear resistant.  It also resists fading quite well.  I currently own two of their FibreNyte bags, and they have held up extremely well.  I'm not easy on my bags either.  Overall, everything here is designed to last a very long time.  I know from personal experience.  I'm still using my original Hadley, which is over two decades old!
↑ The Hadley One looks very similar to the Hadley Pro.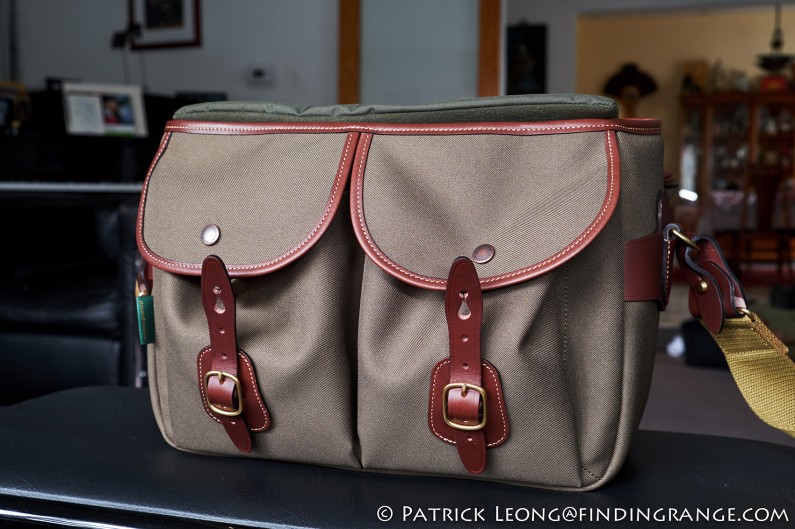 ↑ You have two big pockets in the front.
In terms of size, the Hadley One is larger than the Hadley Pro but unlike the Pro, there's a padded slot for a 13 inch laptop.  I think this is a fantastic addition.  These days, bringing a computer along is even a requirement for some.  The Hadley One also has a unique insert: it basically fills just half the bag, and of course, it buttons in, so it doesn't move around.  With this insert in place, the other half of the bag can be used to store non-camera gear.  I was sent two of these along with a full size insert.  The full size insert is currently a prototype but it's actually the one I've been using most so far with my Leica SL kit.  Speaking of which, I'm currently carrying my SL, the 24-90mm Vario-Elmarit, and the 50mm Summilux-SL.  I'll be using the bag with other gear like my M system, and Fuji system in the next few weeks to give all of you a better feel of the overall size.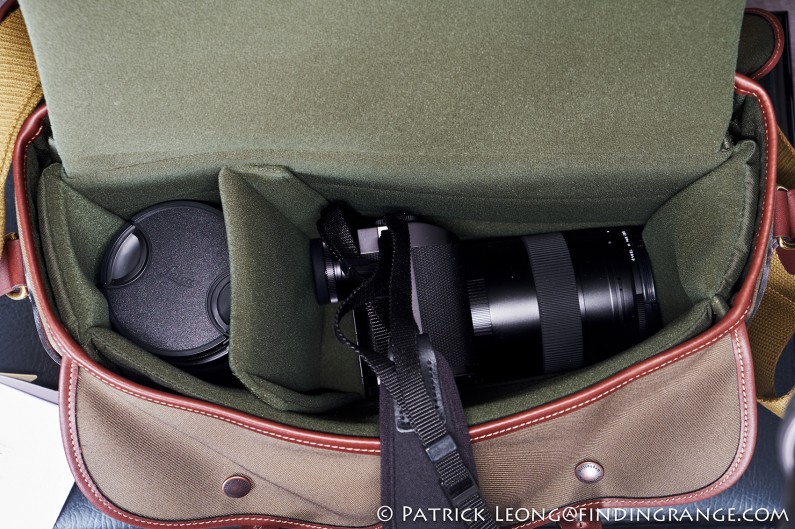 ↑ My Leica SL kit fit great in this bag.  There's actually some room leftover.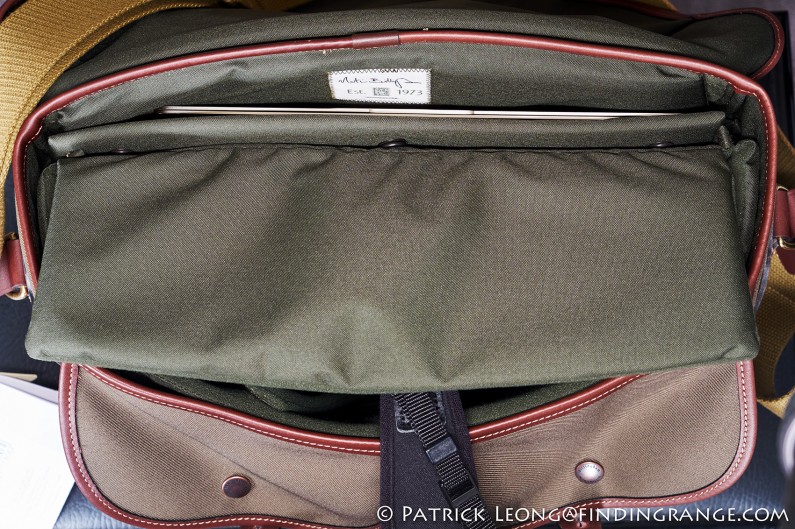 ↑ There's a padded area for a laptop.  Right now, I have a Apple Macbook in it but as you can see, there is still some room for something larger.
↑ I was pleasantly surprised that the smaller insert could fit my entire SL with 50mm Summilux-SL lens attached.
There are a lot of other differences from the Hadley Pro that I really like.  For one, the zippered rain proof back pocket is quite useful.  Also, the top handle has been redesigned for increased comfort, and so far, it is actually a lot more comfortable.  There's now a luggage trolley strap retainer as well, and there's the shoulder strap is removable.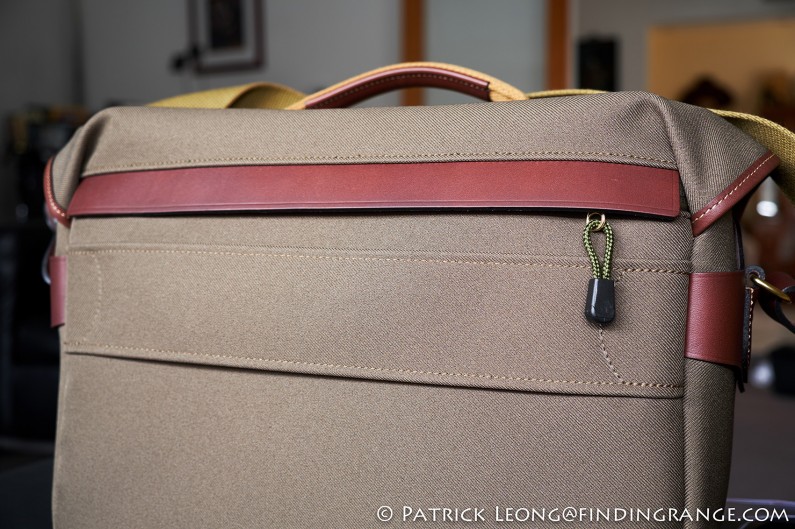 ↑ The zipper for the back pocket is protected by a nice, thick piece of leather.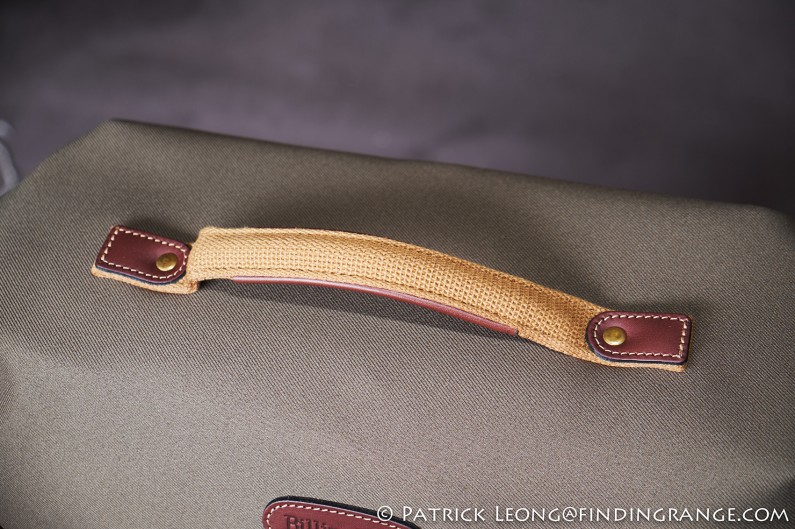 ↑ The handle has been redesigned for better comfort.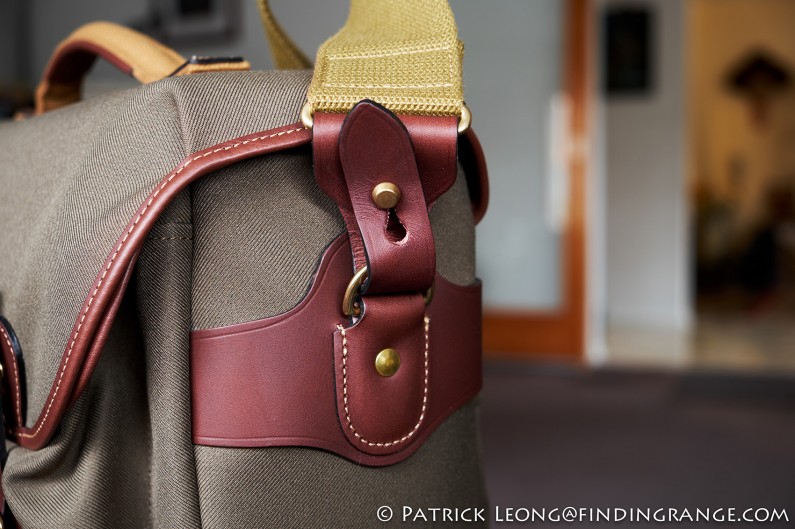 ↑ The shoulder strap is removable.
I'll be using the Hadley One for the next few weeks, and report back with a full, detailed review with plenty of photos, especially with different gear in it.  Thanks for stopping by, and if you have any questions, you can definitely leave them in the comment section.  You can also check out Billingham's Hadley One page.