Fuji X-T2 And Flashpoint Xplor 600 TTL in The Woods:
I haven't posted in a while, so my apologies for that.  I've actually been busy trying out the Flashpoint Xplor 600 TTL Battery Powered Monolights.  As some of you know, these monolights are basically Godox AD600s.  This is not a review, so don't expect anything with painstaking detail here but I'll mention that overall, these products are pretty awesome.  You're essentially getting a portable high powered strobe that is battery powered, which makes it very convenient for on-location shoots.  No power cords or any generators here.
To top it off, you can get wireless TTL control for Nikon, Canon, Sony, Olympus, Panasonic, and in my case Fuji with the Flashpoint R2 TTL Transmitter, which comes with the Xplor 600 or can be purchased separately (if you already own the monolights) for a rather reasonable price I might add.  This unit can fire the lights, adjust power settings, and even power the model lights.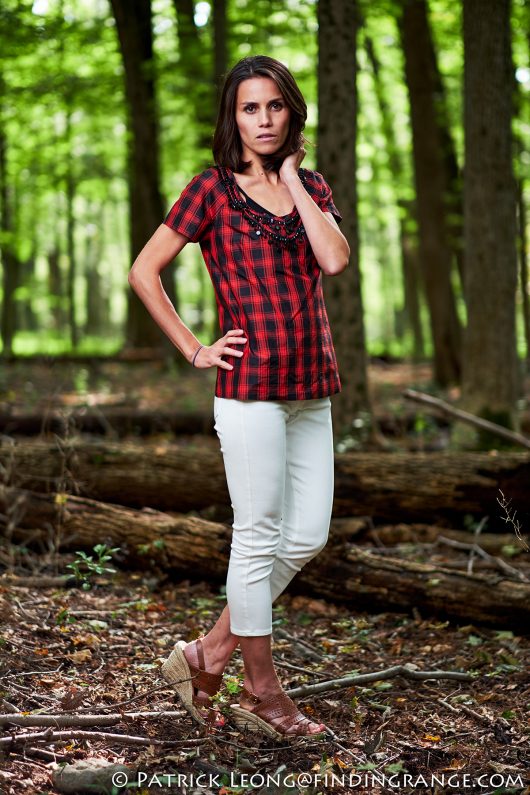 So, I've been using the Xplor 600 monolights, and so far, I really love them.  They are well-made, solid, and fire whenever I need them to.  I've been using them mostly with a Westcott Rapid Box XXL 48″, which I find to be an excellent softbox.  It transports well, and the light that comes out of it is so beautiful.  Best of all, it is SO easy to assemble and break down!  It takes minutes.  It opens up essentially like an umbrella.  It's also well-made, and comes with a built-in speedring for many popular mounts, so no adapters necessary.  It's basically plug and play.  In this case, I chose the Bowens mount because that's what will fit on the Xplor 600 monolights.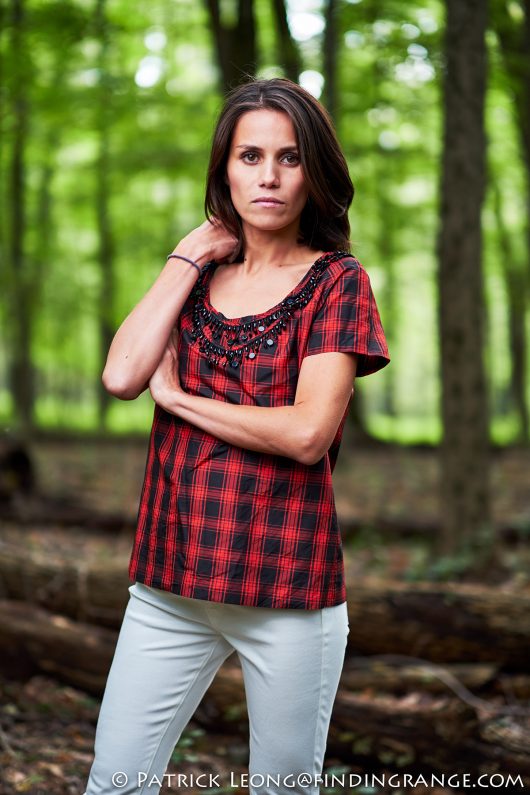 I've been using the Flashpoint Xplor 600 TTL monolights mostly indoors but last Friday, I took a last minute trip to northern Westchester County in New York to use them outdoors in the woods.  One of my friends lives up there, and had the afternoon free, so I thought it would be a great opportunity to use them outside.  I brought two lights but I only ended up using one.  Even with one, it was not easy trekking in the woods with all my gear :).  I had a ton of stuff, and normally, I do not carry so much gear.  I had the one light, the Rapid Box, my Fuji with a bunch of lenses, and also my Leica SL with lenses.  Carrying two cameras wasn't necessary at all, and I could've been fine with just a couple of lenses but I really wanted to try the monolights with a variety of setups, especially with my SL and 50mm Summilux-SL.  I drove all the way up there, so I figured I might as well make the most of it.  Lastly, I was carrying a Matthews Maxi Kit Steel Stand.  This is probably the best light stand that I've ever used.  It is so solid, and well-made.  It is SERIOUSLY heavy duty…like go through a wall, and still work kind of heavy duty (although not recommended)…and actually also a bit heavy in terms of weight lol (they do make an aluminum version) but it has absolutely no issues supporting a battery powered monolight, such as, the Xplor 600 with such a large light modifier.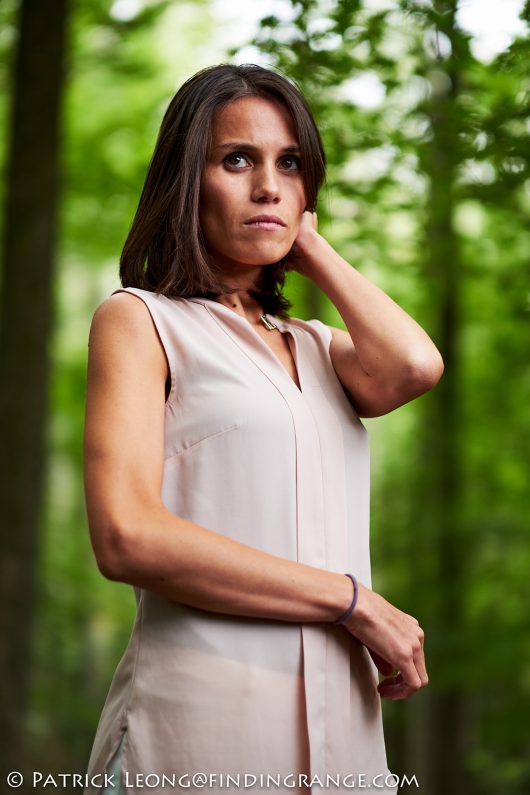 So, here are some photos that I took with my Fuji X-T2 and XF 56mm APD f1.2 R lens.  This one lens produces such gorgeous photos, especially at f1.2 (all the photos were taken at this aperture) that I didn't even bother using the other Fuji lenses :).  It's not like I needed anything shorter or longer.  I'm in the woods, and there is plenty of space :).  I guess my idea was that since I'm basically just experimenting, and trying new things with these Xplor 600 lights, I should carry the other lenses just in case.  It's not like I'm walking around with all of this stuff in the city; the car did the heavy lifting.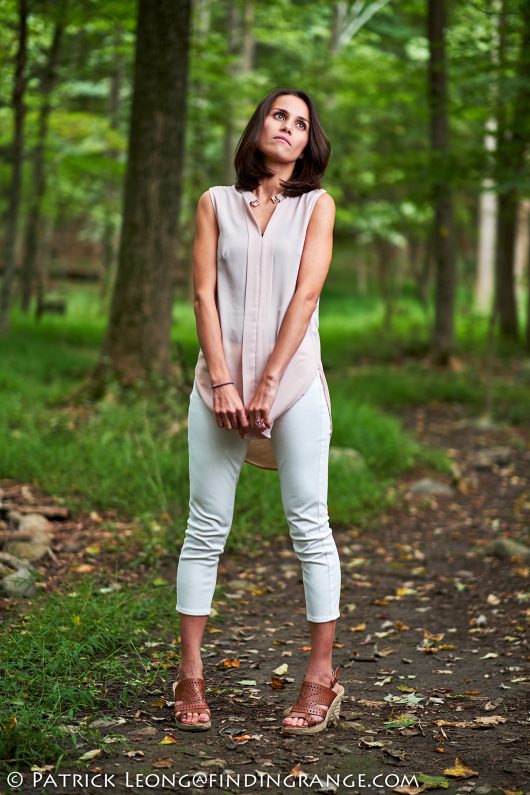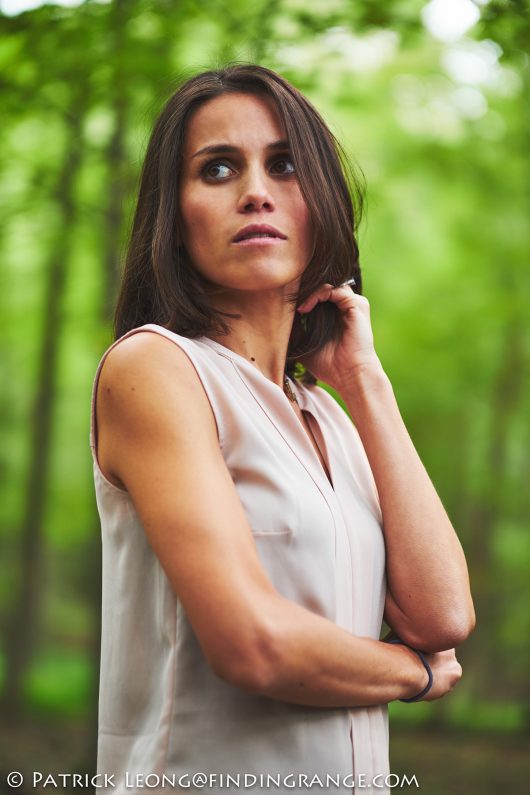 As for how these files were processed, I ran them through Capture One, and then did very little touching up in Photoshop CC.  I've had the Xplor 600 monolights for a little less than a month, so again, I was just playing around, and getting acquainted with them.  As I use them more, I'll definitely put up more pics.  Anyway, I am currently typing this at 5am (my sleep cycle is completely off lol), so I'm going to see if I can get a couple more hours of sleep.  Thanks for stopping by!