6 Photo-Related Activities to do Under Self-Isolation:
Like most of you, I've been self-isolating because of the corona virus pandemic, and while I'm still working, and producing content for this blog, I'm not currently doing any shoots with people/models right now.  Plus, I'm limited by what I can review because most pieces of gear require me to go out for an extended period of time to shoot, so there's still plenty of free time at home.  So, what is there to do?  Well, here are 6 photo-related activities I've been doing to pass some of my extra time.
Organize Your Photos:
If you're home, one activity that you can do is re-organize your photos.  I get busy sometimes, and I have to admit, my desktop right now is a mess.  I'm human, so I can get disorganized at times ;).  I have files all over my computer and different external drives.  Ugh, it's definitely not good haha.  Now is the perfect time to start moving things around into external drives and re-organizing everything.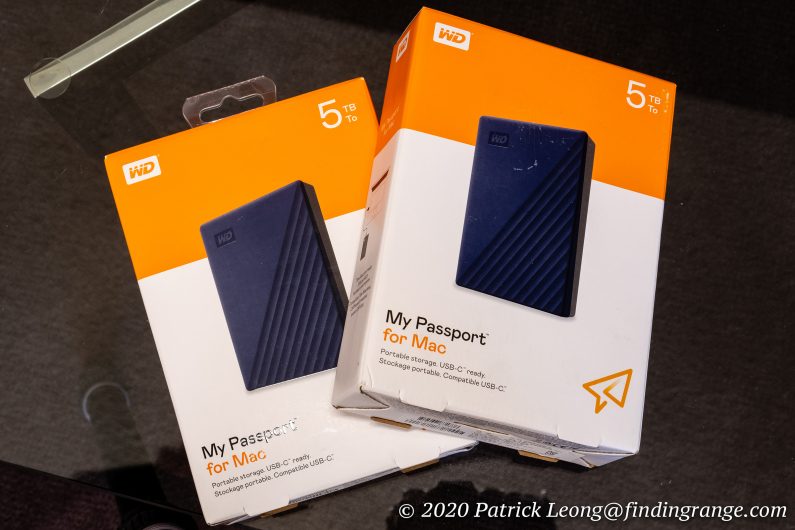 I know some people use cloud storage but I still use external hard drives.  One company's drives that I've been almost religiously using for years are Western Digital drives.  I've just had really good experiences with them.  Recently, I bought new 5TB My Passport for Mac USB 3.0 External Hard Drives that are pretty cool.  The price was very decent, and so far, they've been extremely reliable.  Another manufacturer that I absolutely love is CalDigit.  I use CalDigit VR2 Professional Hardware RAID Dual HDD Drives for my most important stuff.  These are professional drives built to last, and also have been extremely reliable.  I can't recommend them enough.
Edit or Re-Edit Your Photos:
If you've been backed up on shoots like I have, this is the perfect opportunity to catch up.  I shoot quite a lot; during my busy times of the year, I'm shooting 200 to 3,000 photos per week, if not more sometimes, and it can definitely add up even when you're being picky, and only choosing the best ones to edit.  Right now, I'm going through all those shoots.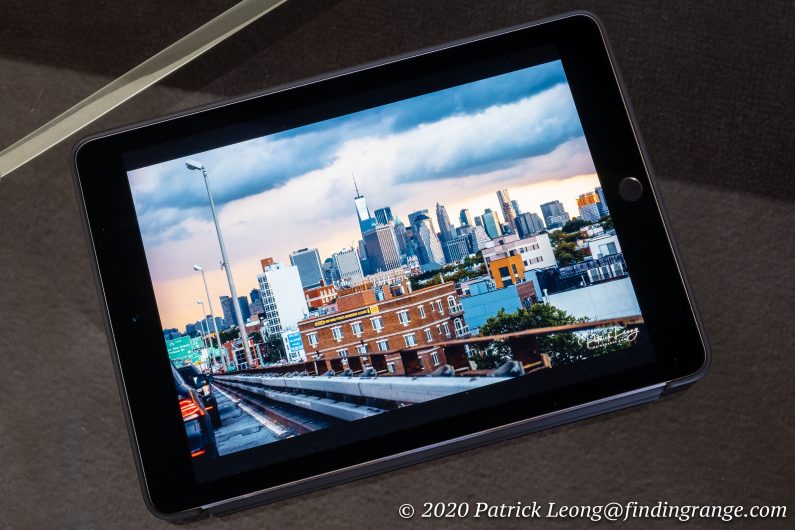 Another thing that I've been doing is looking back at older photos I've already edited, and seeing if I want to change anything.  Like most things, if you do photography consistently enough, you evolve and get better.  So do your editing techniques.  Plus, sometimes I get busy, and I don't always spend as much time as I need to on certain edits, so they don't come out exactly the way that I want.  This is the perfect time to go back, and re-edit those photos.
Learn new Editing Techniques:
Since we're on the topic of editing, you can also spend some time right now learning new editing techniques.  I've definitely taken the time to experiment a bit, and see what I like, and don't like in terms of editing.
Clean Your Photo Gear:
This is a great time to get to some cleaning, if some of your gear need it.  Truthfully, I don't clean my photo gear much at all.  As long as it does not affect my image quality, I leave it alone because my philosophy is that the more you clean say a lens, for example, the higher the chance is that you'll scratch it.  When I do clean something, I tend to do it very minimally.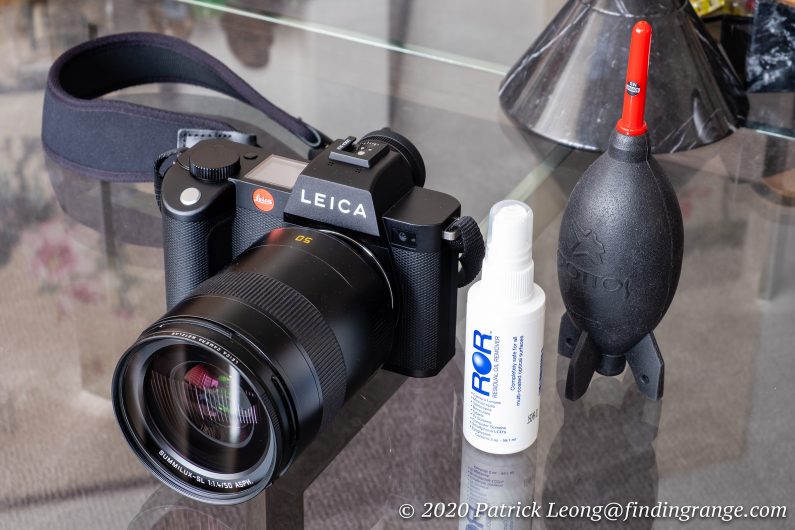 For instance, I've only done sensor cleaning twice.  They were with the Fuji X-T3 and the Leica SL2.  I just never felt like I needed to clean any of my sensors, and truthfully, most dust spots are easy to remove in Camera Raw or Photoshop.  However, I had a big dust spot in both cameras that just wouldn't go away, so I had to clean them.  As I said before, I clean very minimally, so all I used was a Giottos Rocket Blaster Large.  I aimed both cameras down, and gently blew some air in them, and that's it.
As for lenses, I generally use filters for all of them, and before we get into that whole filter vs. no filter debate, I have never seen any degradation in image quality with a high quality filter.  I'm not saying people who do not want to use a filter should use one; I'm just saying I do, and haven't had any issues with them.  There are many brands that offer high quality filters but the ones that I use are Leica branded ones for my Leica lenses, and B+W mm XS-Pro Clear MRC-Nano 007 filters for everything else.  The Leica ones are fantastic, and the B+W filters are the best third party filters that I've ever used.
Still, filters get dirty but overall, dust and small specs of dirt don't affect my image quality, so I don't really do any cleaning.  There was only one time where I had no choice.  A model I was shooting with accidentally placed my camera with the lens' front element on her lap while she was reviewing the pictures, which left a huge smudge stain on my filter.  That will affect image quality, so I used ROR Lens Cleaner, which is a fantastic solution.  You can read my article about it here.
Join Social Media:
If you haven't already, another activity that you can do is join a social media app like Instagram.  Yes, there are some negatives to social media but I feel the positives far outweigh the negatives.  For one, it's a great way to show your work.  It's also a great place too, of course, socialize :).  I've met a lot of fellow photographers there that I've ended up shooting with, and becoming friends with too.  Instagram is also the place where I find most of my models or where models find me to shoot with.  It's a fantastic way to network.  If you do join Instagram, my page is here; come look me up!
Prepare For Future Shoots:
Lastly, you can use this time to prepare for future shoots.  That's what I've been doing quite a bit.  I love shooting but when I was doing it a lot before all of this happened, it was easy for me to get into kind of a routine.  Now that I've had the time to stop, and think a bit, I can take my time to try to be more creative as opposed to just following the same groove I've been doing.  I've been looking back at some of my favorite photographers' works, like Sante D'Orazio, for example, for inspiration.  I've been looking around Amazon for cool props I can use.  I've even been bouncing around ideas with my regular models for when the day comes when we can go out for a shoot.
6 Photo-Related Activities:
So, those are my 6 photo-related activities that I'm currently doing.  Do you have any to suggest?  Feel free to comment below, or even DM me on Instagram, and let me know.  As always, thanks for stopping by, and stay safe everyone!