Gitzo Mini Traveler Tabletop Tripod Review:
Sometimes, you need a stable platform to place your camera on when you're out shooting but you don't want to necessarily take out a full size tripod.  Well, for those days, you can grab a tabletop tripod.  They're generally easy to carry around, since they are so compact.  There are, of course, different levels of quality.  You can get some pretty mediocre stuff out there but there's also some great ones too.  Recently, the Gitzo Mini traveler Tabletop Tripod was released, and according to company, it is currently the most lightweight carbon fiber mini tripod on the market.  I had the pleasure of using it for a while, and this is what think of it.
Gitzo Mini Traveler Tabletop Tripod Build Quality:
When I first heard that Gitzo was coming out with a tabletop tripod, I had a feeling it would not be cheap.  Currently, the Gitzo Mini Traveler Tabletop Tripod goes for $150 to $200, so I guess I was right :).  But I have to admit, this is one high quality tabletop tripod.  In fact, this is downright the most well-made tabletop tripod that I've ever used by far.
↑ The Gitzo Mini Traveler Tabletop Tripod. 
Gitzo tripods are generally considered the benchmark, so you can bet that if they release a tabletop tripod, it'll be built really well with high quality parts.  Well, not only is this tripod built to high standards, I would say that it is built up to the same standards as their full size tripods…just a mini version.  I currently own a Gitzo GT2542, which is one of their full size tripods, and the Mini Traveler feels very similar in function and quality.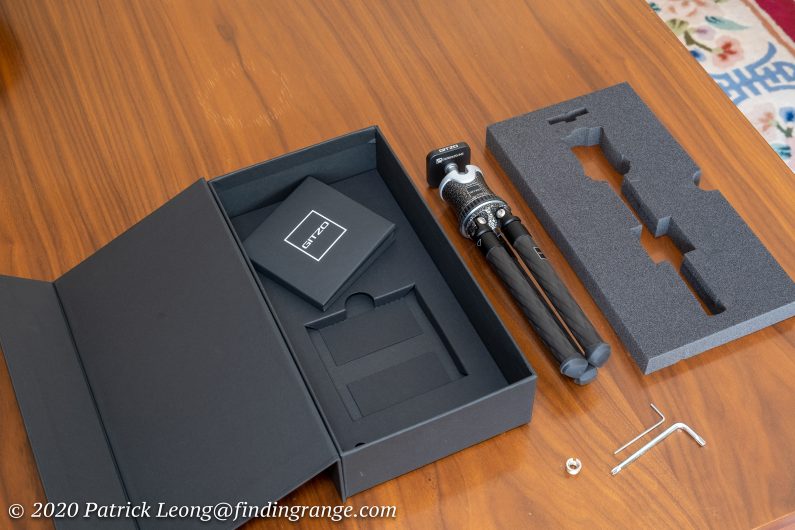 ↑ Here's what is included.
The Gitzo Mini Traveler Tabletop Tripod feels solid, rigid, and strong.  Even spreading the legs requires some effort because they're tight; in other words, nothing here is flimsy.  Only the highest quality materials are used to make this tripod.  Gitzo's carbon eXact tubes are used for the legs (the legs together are just 117 g), and the ball head is aluminum, so together, the weight of the tripod is just 245 g.  You can also purchase it in either black or noir decor, which is the color you see here in the photos.  Yes, the price is high for what it is but you're definitely getting your money's worth.  Pictures do not do this tripod justice; you really have to feel this thing in your hands to get a sense of its quality.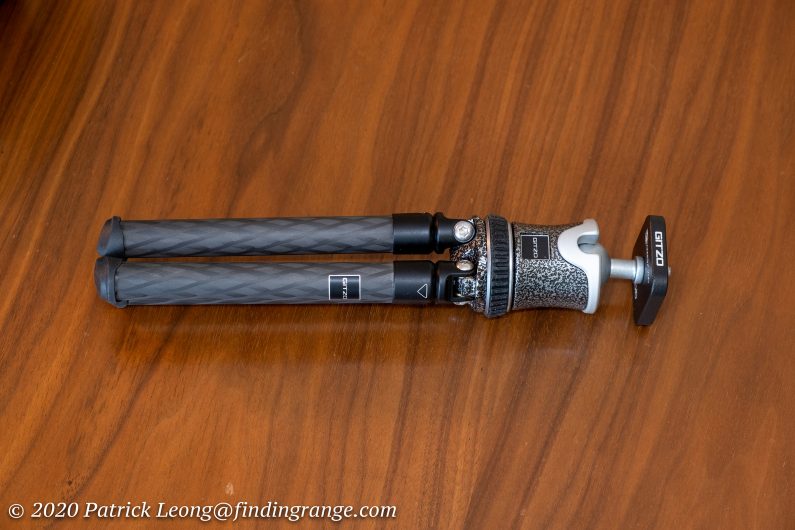 ↑ The Mini Traveler Tabletop in noir decor.
Gitzo Mini Traveler Tabletop Tripod Functions And Features:
So, let's go over some of the functions and features.  In fully splayed configuration, the Gitzo Mini Traveler Tabletop Tripod can support up to 6.6 lb or 3 kg at its widest of two angles.  The head is detachable, and the legs provide standalone support for up to 55 lb or 25 kg.  There are rubber feet that grip quite well on all the surfaces that I tried with it.  There's also the new Pull & Fix leg angle selector system, which allows for two leg angles as I mentioned above.  Simply pull the legs down, and you're able to get to a second angle.  It's a very smooth and efficient system.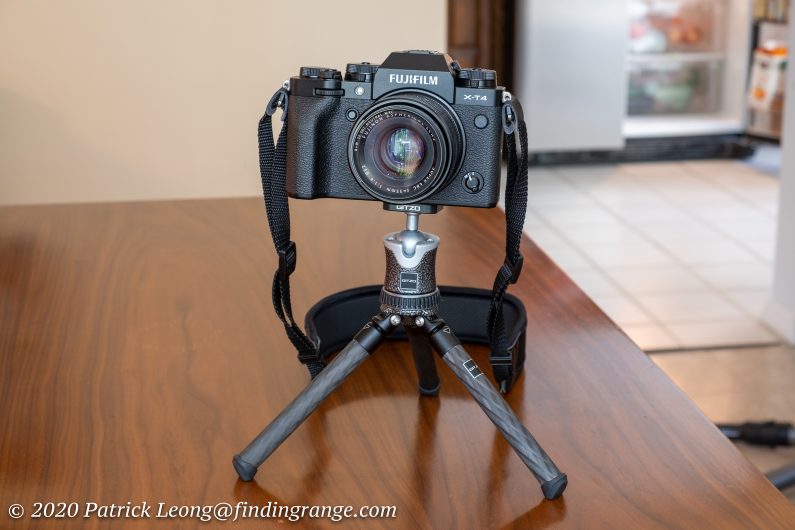 ↑ Here is the tripod set at one angle.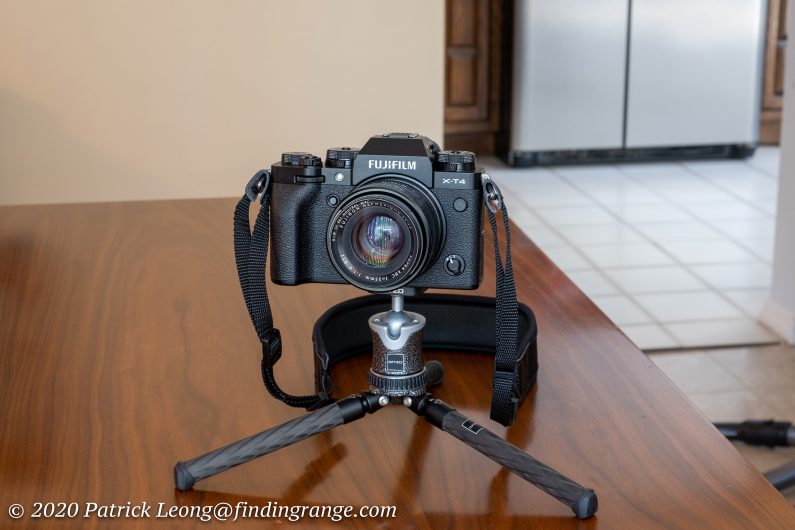 ↑ Here is tripod set at the widest angle.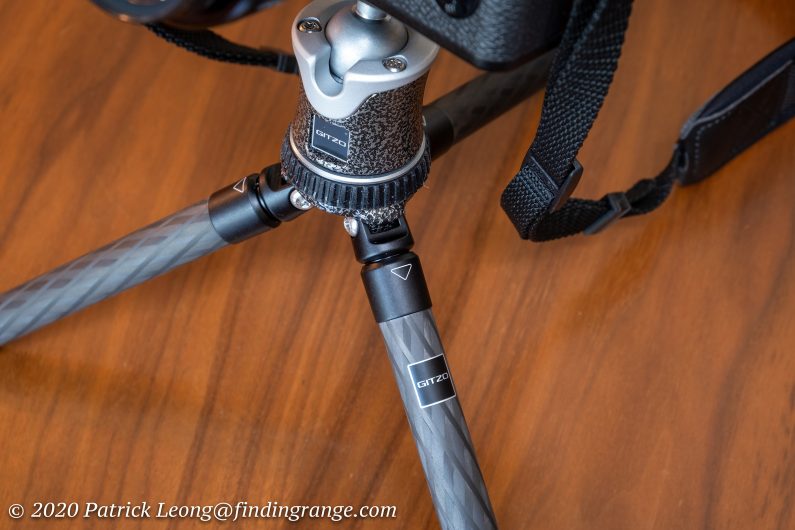 ↑ You see the triangle shape on the leg?  Just pull down to get the tripod to sit at its widest angle.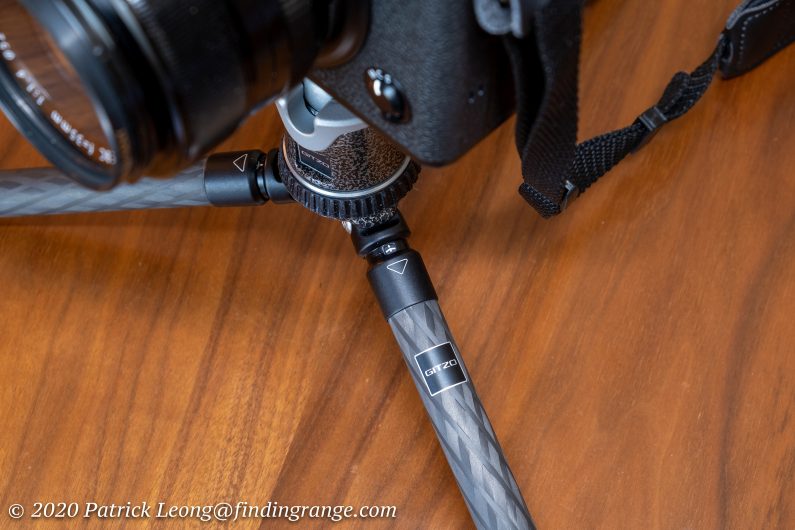 ↑ This is the tripod at its widest angle.
As for the aluminum ball head, it matches the tripod's quality in every way.  It's solid and dense overall; the rubberized gear locks, and controls the stainless steel sphere.  The ball head is also compatible with the Gitzo Traveler Tripod, and the Mini Traveler Tabletop legs are compatible with the smallest Gitzo Traveler ball head.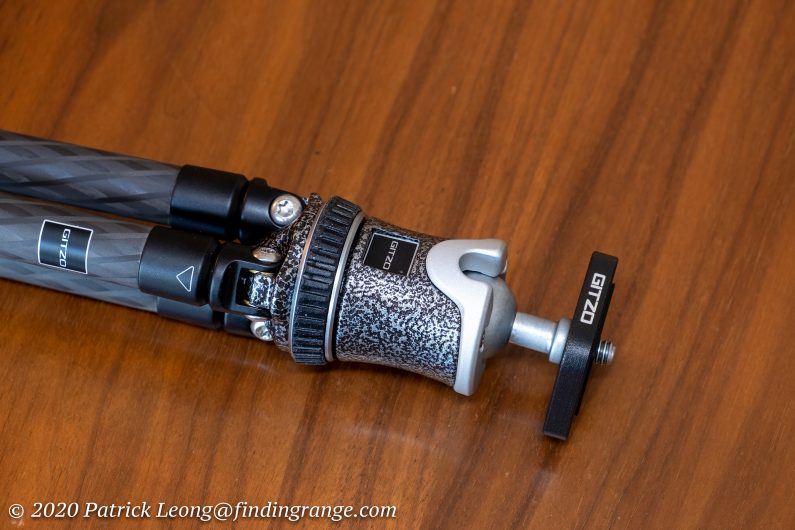 ↑ Here's the ball head up close.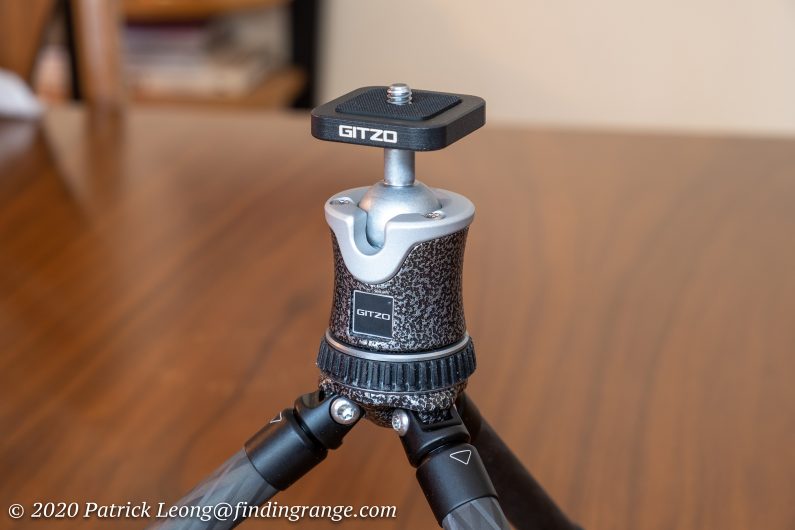 ↑ Here's another shot of it.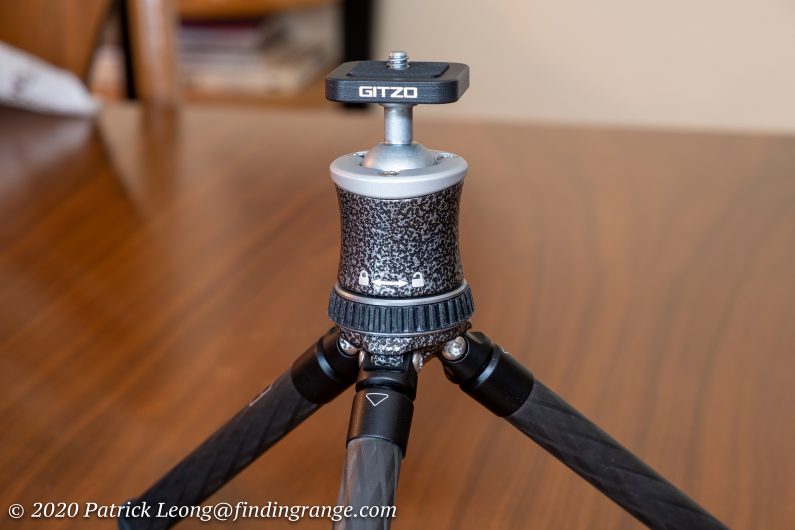 ↑ Here's the back of it.
All together, the Gitzo Mini Traveler Tabletop Tripod is great.  I found the tripod to be extremely stable.  I was using it mainly with the Fuji X-T4 that I was reviewing at the time, and I was able to get sharp images with slower shutter speeds, and heavier lenses like my XF 56mm f1.2 R APD lens.  The only minor quibble that I have is with the mounting plate.  It's rectangular, so when you screw it on, it isn't always parallel to the lines of the camera, if that makes sense.  Still, it mounts securely to the camera, and that's all that is important.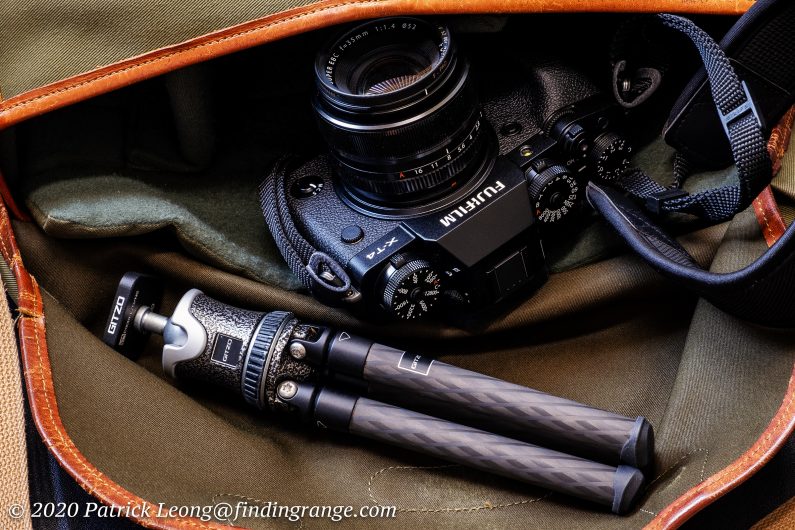 ↑ The Gitzo Mini Traveler Tabletop Tripod is very compact, and great to carry along with you when you want to go light but would still like some sort of stable platform for those "just in case" moments.
Gitzo Mini Traveler Tabletop Tripod Verdict:
The Gitzo Mini Traveler Tabletop Tripod is currently the best tabletop tripod that I've used so far.  The quality is second to none; it feels like professional gear meaning built to handle whatever you can throw at it.  It is also extremely stable, more so than I ever expected.  There are some tabletop tripods that almost feel like they're at the limit with full size camera gear, if you know what I mean but not this one; the Mini Traveler feels every bit up to the task.  It's so great that this fits right in one of my accessory pockets in my camera bag too :).  At the asking price of anywhere from $150 to $200, it certainly isn't cheap.  However, if you add up the build quality, raw materials used to make this tripod, and the stability that it offers, I think it is worth the asking price.  If you're looking for only the best tabletop tripods, I think the Mini Traveler Tabletop should be on your list.  It definitely lives up to the Gitzo name and reputation.
Thanks for taking the time to read my review!  If you're considering purchasing theMini Traveler Tabletop, and my review helped you decide, please help support this site by purchasing from the link below or any mentioned in this review.  It will not cost you anything extra.  Thank you for your support!