Fujifilm X-M1 First Impressions:
I really wanted to try the Fuji X-M1, so I decided to rent it at Lensrentals.com.  My brother in-law had a very good experience with them so, I thought, why not ;)?  So, here's a quick first impressions of the X-M1.  My review will come shortly.  First off, the X-M1 is small!  This would make a great one lens/camera combo for everyday travel.  I honestly don't know which camera I would buy; the X20 or X-M1.  The X20 is smaller, (especially the built in lens) but the X-M1 is not much bigger (with the right lens), and it has essentially the same image quality as the X-Pro1.  Hmm…that might be a good comparison test in the future ;).
For the most part, the X-M1 feels great in the hands.  It's funny because after my time with the X-M1, I went back to my X-E1, and it felt kind of heavy :).  But still, I can't get over the fact that it's like a mini X-E1, and in that respect, it's great.  In terms of build quality and feel, there's a lot more plastic used to construct this camera than its older siblings but it still feels very solid and well built.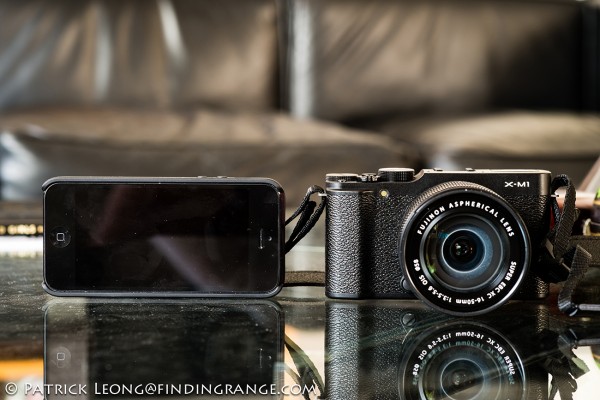 ↑ Here's a photo of my iPhone and the X-M1 to give you a sense of the size of this camera.
As for the new XC 16-50mm, the kit lens is a pretty good for its price.  It's not built up to the same standards as the XF lenses, since there's definitely a lot more plastic used in this lens, and even the lens mount is made out of plastic.   But it only costs about $100 when you buy it in the Fuji X-M1 kit, and in that respect, it's a great deal.  It might not be everything a photo enthusiast would want but others who this camera is targeting, it will fulfill their needs.  Plus, focusing speed is pretty quick, and image quality looks decent.  It also looks and feels a lot smaller in real life, so in that respect, it's actually a great lens (size wise) for the X-M1.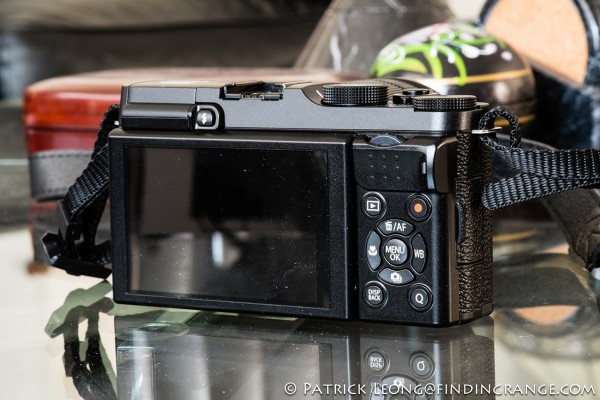 ↑ Here's the back of the X-M1.
Only issues I have with this camera so far is I kind of wish it came with a viewfinder or at least allowed some sort of external EVF.  The tilt screen is a nice feature for a camera like this but in my opinion, it's not a replacement for a good viewfinder.  When you get use to using a viewfinder, it's hard to shoot with the screen sometimes, especially in really bright sunlight…at least for me.  Also, I like traditional manual controls like a shutter speed dial, which the X-M1 does not have.  But for this class of camera, all of this is perfectly okay, and manually adjusting aperture and/or shutter speed isn't all to difficult.  I want to emphasize again that I really like the size of this camera, and I think because of that, I'm willing to maybe overlook some of the features that it does not have.  This is my opinion, of course.  Seriously, this would be such a great camera to bring on vacation…small yet packs the punch of the X-Trans sensor from its older siblings.  If one needs the capabilities and features of the higher end X Series cameras, then this would still make a great second body to own.
Anyway, here are some quick shots…I stopped by the local aquarium recently :).  I'll be posting a review very soon.  Stay tuned!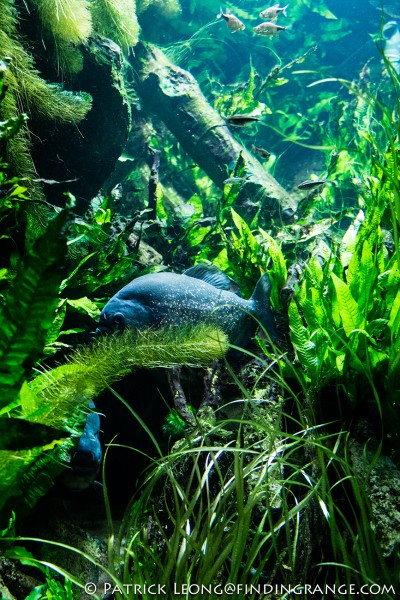 ↑ This was shot with the XC 16-50 lens, and at 3200 ISO.  Not bad for such a high ISO setting.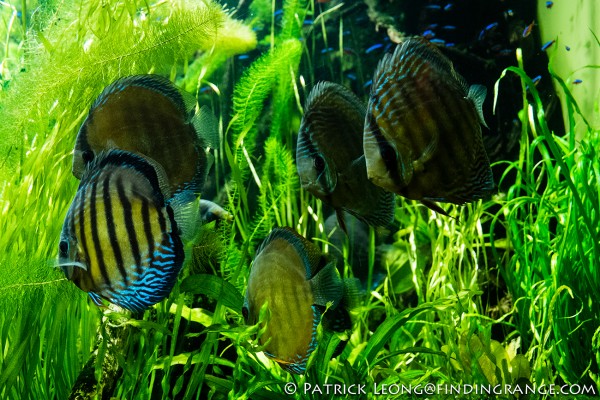 ↑ I used the same lens with the same ISO setting here as well.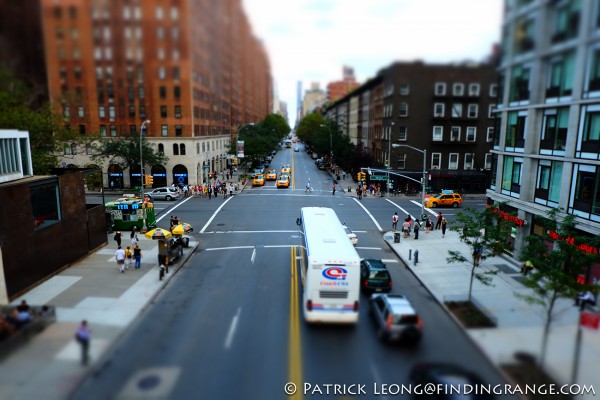 ↑ I wish my X-E1 had the diorama effect in it :).