Cupcake Baking Class at Butter Lane:
Sometimes it's easy to get stuck in a certain mind frame or pattern, so this year, I've been making it a point to try new and interesting things.  I've been making huge efforts to broaden my horizons as they say.  One new adventure in this quest of mine was to go to a cupcake baking class at Butter Lane.  This was actually my sister's idea.  Now, this doesn't seem like such a big change but I bet many of you haven't actually eaten anything that I've cooked before.  Trust me, you don't want to.  I like you all too much to feed you what I cook ;).  
Now normally, I probably wouldn't go to a baking class but there were several reasons why I went other than me wanting to expand my horizons.  First off, I was enticed by a visit to one of my favorite ramen establishments in the East Village, Rai Rai Ken, before the baking class.  Second, you would think the way to my heart is through Leica cameras but actually, it's through my belly, and cupcakes are a great way to start.  You can ask all of my ex girlfriends.  I don't know if any of you ever went to Butter Lane but they make amazing cupcakes.  Also, there's the word butter in Butter Lane; what more is there to say?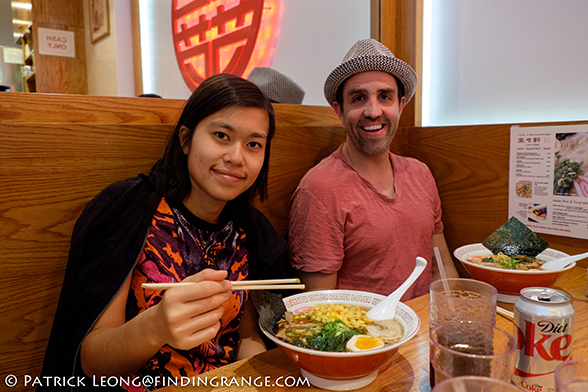 ↑ I haven't been to Rai Rai Ken in a while.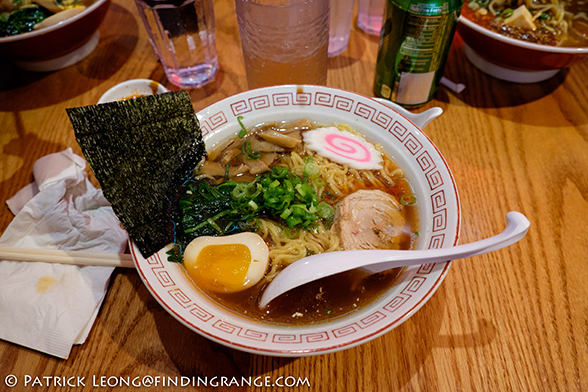 ↑ Shoyu ramen.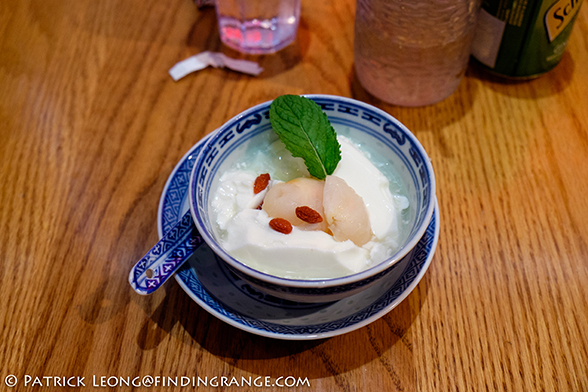 ↑ Almond Tofu.
The baking class at Butter Lane was actually quite fun, and I would definitely do it again.  The instructor was very talented but also friendly and carefree.  One thing I realized right away is that it's not that easy to bake a cupcake.  Everything made there was all natural and completely from scratch.  They even used real vanilla bean (from the plant!) in their frosting.  No wonder everything there tastes so good.  I normally get something like Duncan Hines if I want to bake cupcakes at home :).  What's also great is that I surprised myself a little with this new experience: it turns out that I can make a pretty awesome cupcake.  I'm proud to say that I was the best froster in the class, and trust me, frosting the cupcake the way that they do it at Butter Lane is pretty hard.  I even surprised the instructor :).  Who knows, baking cupcakes could be my true calling in life, and maybe next year, this will be a cupcake blog :).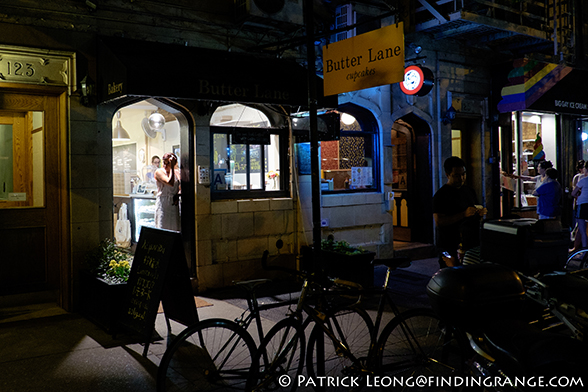 ↑ Butter Lane.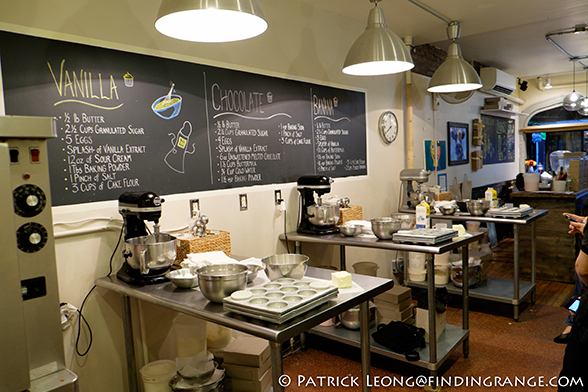 ↑ Our "gear" for the night.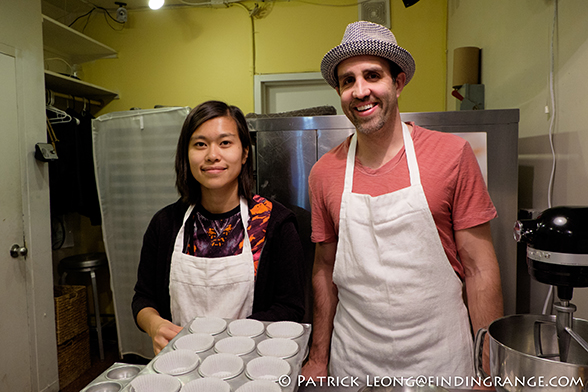 ↑ My sister and brother in-law.
In the end, we baked a lot of cupcakes and could basically take as many as we could carry home.  This wasn't as good as you'd think because I've actually been working out a lot more and getting ready for beach season but now I'm going to have to work out about 100 times more with the amount of cupcakes I took home :).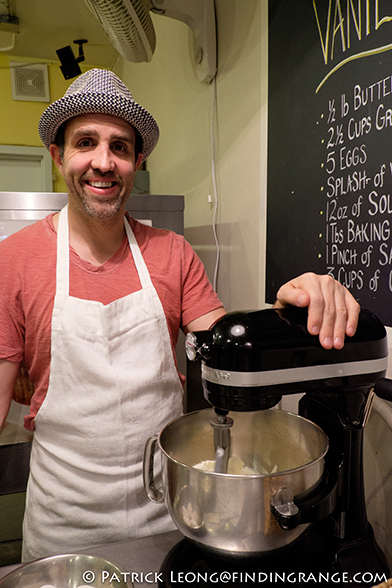 ↑ My brother in-law near machinery, which if you know him, is actually a pretty scary thought.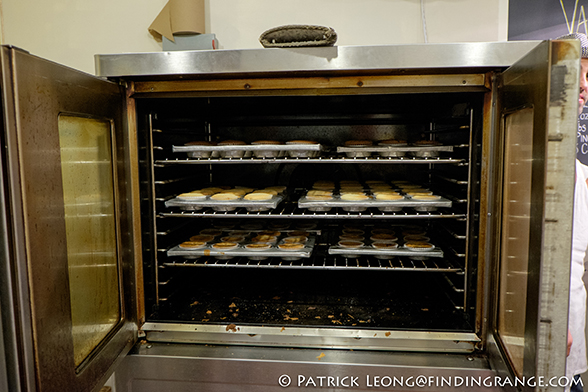 ↑ Our cupcakes baking.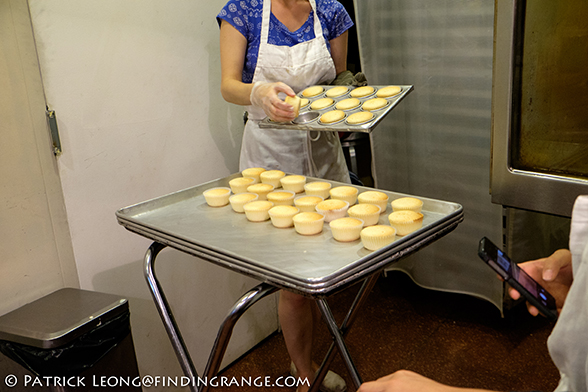 ↑ Our cupcakes before the frosting.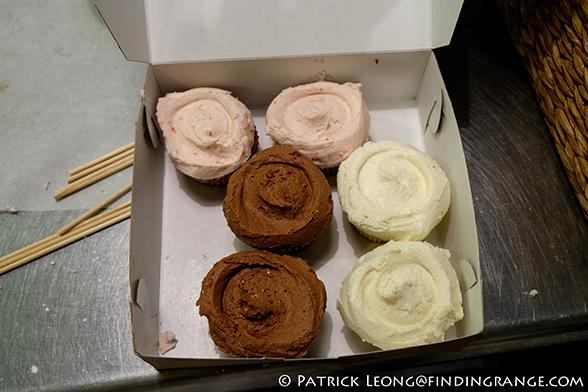 ↑ My frosted cupcakes.  Okay, grant it, they're no where near the quality of what the people at Butter Lane can do.  I might've over did it with the frosting too.  But at least they looked better than my brother in-law's ;).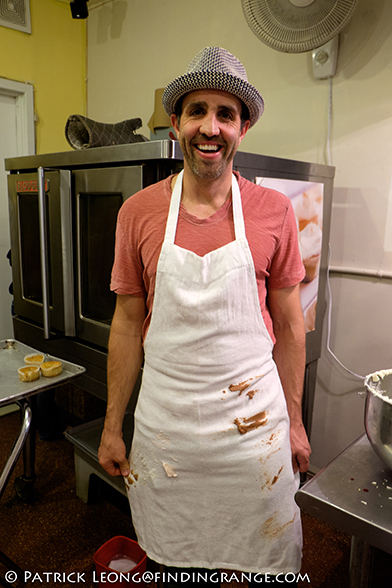 ↑ It got messy near the end.
If you're a resident of NY or just visiting, you should definitely try one of the cupcakes at Butter Lane.  They are absolutely freaking fantastic.  After the cupcakes, you can stop by Big Gay Ice Cream, which is actually only two doors down.  The ice cream is incredibly good, especially with the cool toppings that they use.  There's usually a line that goes out the door.  Here's a thought: maybe you can put some of that ice cream on top of the cupcake ;).
Btw, for those wondering, pics were taken with my Fuji X-E2 and XF 18-55mm.  Also, for those who asked me to post something about the new firmware for the X-E2, I'm sorry I haven't done so yet.  The truth is, I actually haven't had the chance to sit down and install it yet.  It's been a busy start to the summer.  Thanks for stopping by!