Ice in New York City Harbors:
We've been getting some really cold days here in New York City.  Some days have been in the teens and even the low single digits at night.  Factoring in the wind, it often feels like it's in the negatives.  I was driving home and I saw some ice on the water, which I thought was really neat since I don't actually remember a time when I ever saw ice floating around the harbors in New York City.  I wasn't out for long but here are a few photos I managed to take with my Leica M Typ 240.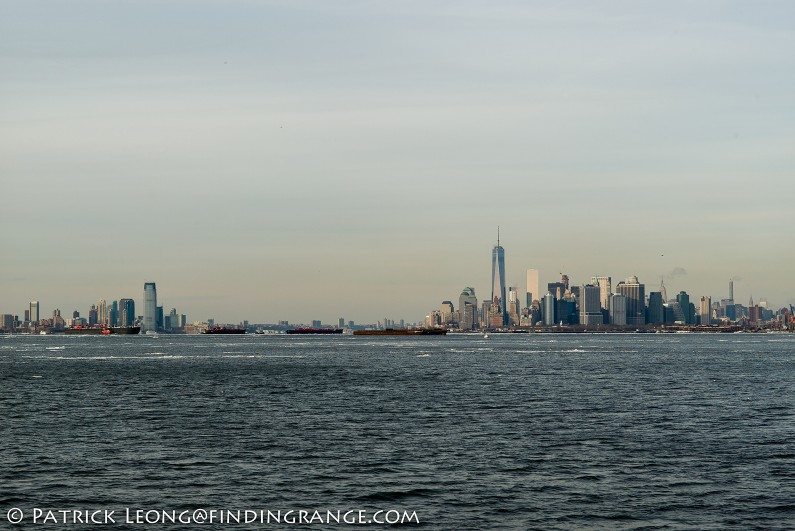 ↑ If you look closely, all that white in the water is actually ice.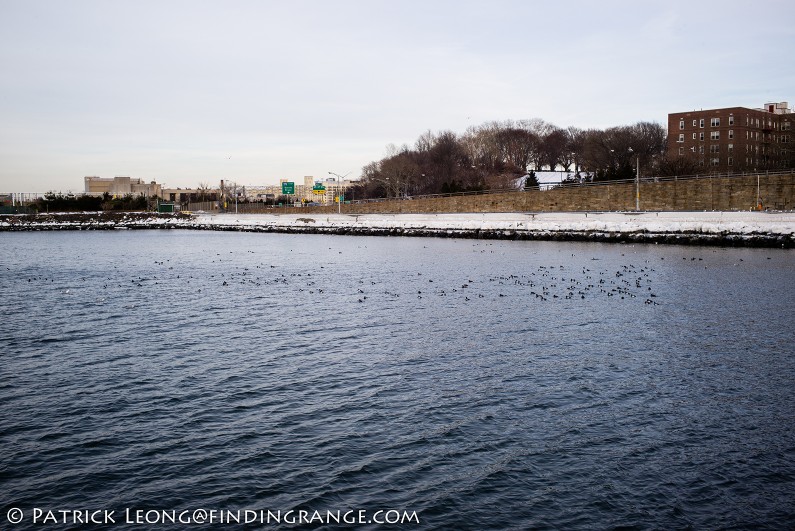 ↑ Quite amazed these birds can not only survive in this weather but actually float right on top of the water.
I am a little disappointed because last Sunday, the weather was warmer and it melt most of the ice in the water.  I wish I had a chance to go out and take some pics by the water before Sunday because there were sheets of thick ice floating around the waters of New York City.  I thought I was in Alaska or something :).  This is frozen salt water too, which takes really cold weather to freeze!  Do I enjoy this weather?  Maybe at first but not anymore.  But I think it's kind of cool to see things like this, which is definitely out of the norm here.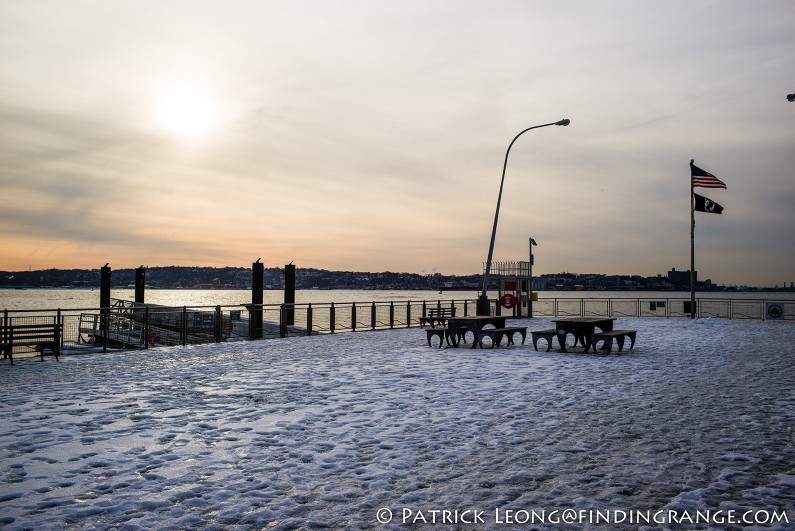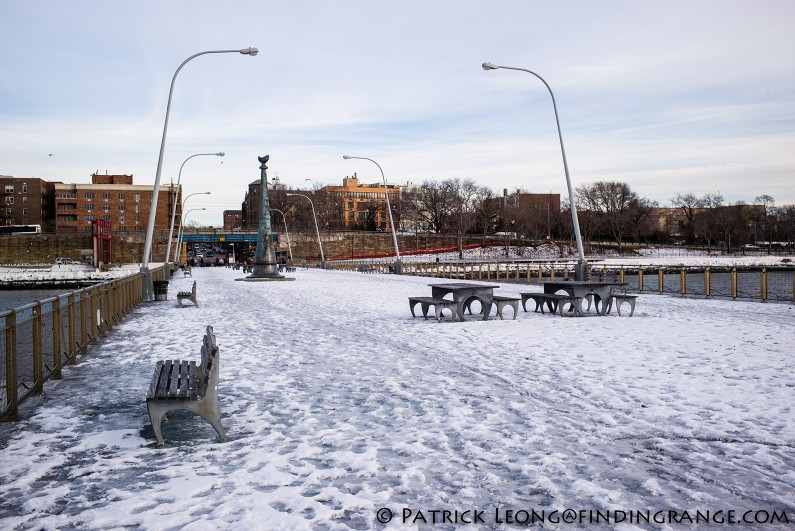 It looks like we are going to enter March with this kind of weather but at least I will be going to Japan soon.  The weather should be much warmer there, and I will be taking plenty of pictures, and of course, posting a lot here.  As many of you know, Japan has a lot of camera museums and shops, so I definitely plan to check those out.  I don't think I have anything I want to buy (although I have been considering purchasing an older medium format film camera) but I would love to see some of the camera gear specifically for the Japanese market.  They even have a Fuji museum, which I want to go to.
Thanks for stopping by!