Tamrac 5689 Pro Compact Digital Bag Review:
Sometimes when I go on vacation with my family or friends, I just don't want to carry too much gear even though the photographer in me wants the best image quality possible.  That's where high end compact point and shoot cameras come into play because you get essentially an all in one system that's relatively pocket size without sacrificing too much in the image quality department.  The tech that we have in these types of cameras nowadays are pretty impressive; you can take some decent quality photos with cameras like the Fuji X30, the Sony RX100 or the Leica D-Lux Typ 109 just to name a few.  While they are technically pocket size, sometimes it's just more comfortable to carry them in some sort of case or pouch.  One great option is the Tamrac 5689 Pro Compact Digital Bag.
Tamrac 5689 Pro Compact Digital Bag Build Quality:
Sometimes I think it's harder to find a decent, well-made, reasonably priced, and low key camera pouch or small camera bag than something larger but I think Tamrac pulls it off pretty well with the 5689 Pro.  It's a simple bag that holds just a pro level compact camera and an extra memory card.  It's black, it costs around $20, and there's nothing flashy about this bag, which is something I really like.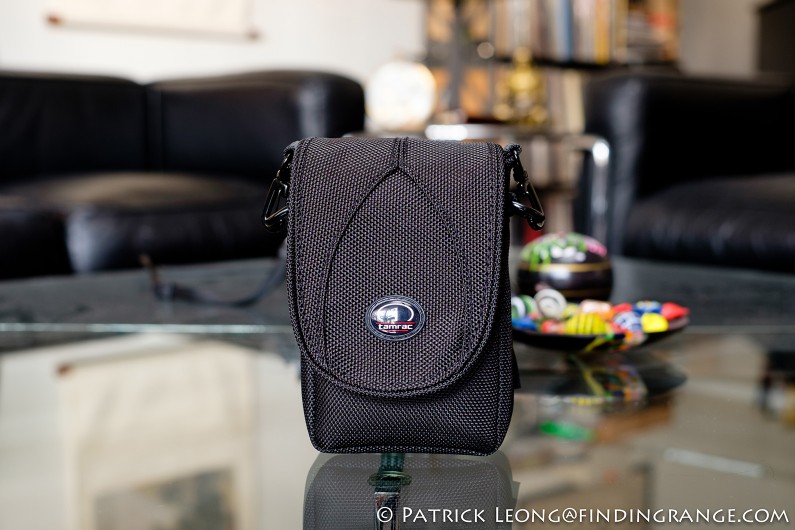 ↑ I really like the simple and understated design of the Tamrac 5689 Pro.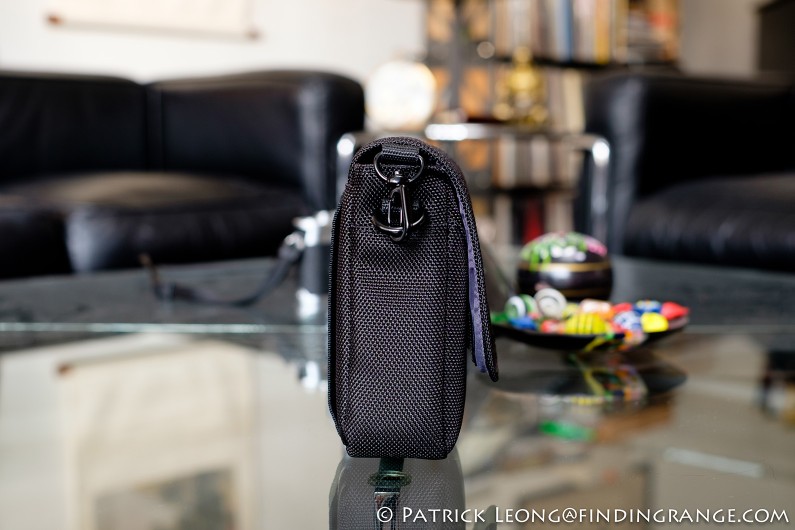 ↑ The Tamrac 5689 Pro is relatively thin as well, so there's no excess bulge.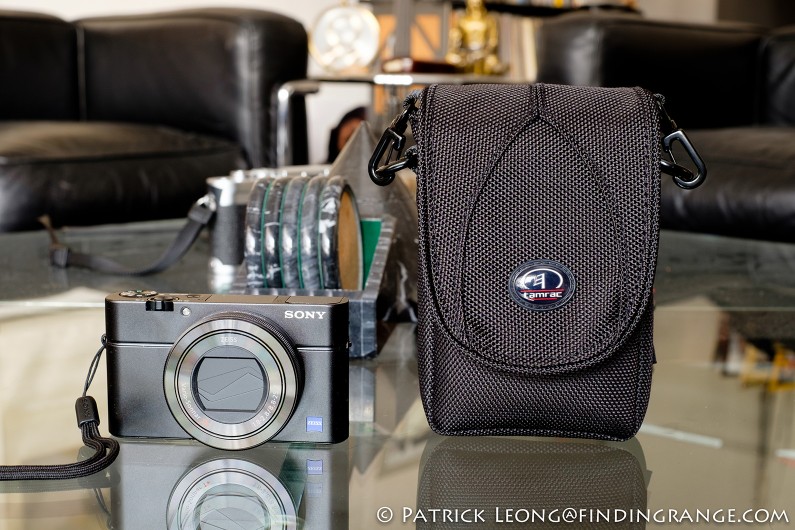 ↑ Here's the Tamrac 5689 Pro next to the Sony RX100 III to give you an idea of the size of this bag.
The main compartment is held by velcro, which some may or may not like; the velcro does make access to the main compartment a lot quicker.  However, it also makes noise but the velco patch isn't huge, so the noise isn't that bad.  The main compartment is very well padded, which is great because most of these pro level compacts are very expensive now.  I would have no problems putting my camera in this bag because I know it'll be safe.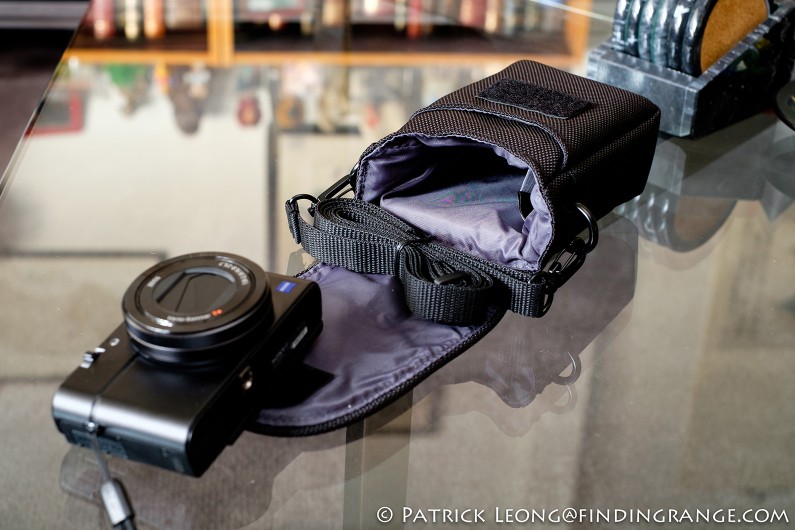 ↑ The interior is very well padded with thick foam.  There's a pocket in the front held with more velcro.
In terms of space, Tamrac mentions that the 5689 Pro will hold something like a Canon G15.  While I did not have a G15 on hand, I did try my friend's Sony RX100 III, which fit perfectly.  It wasn't too tight, so it was easy to retrieve the camera but it wasn't too loose where the camera would move around.  I tried my new Leica D-Lux Typ 109 in Gray, and it did not fit, which is unfortunate because I really like this bag.  The front of the bag also has a small slot that is held by velcro.  It fits basically a memory card although you may be able to squeeze an extra battery in it depending on the size of the battery and your camera.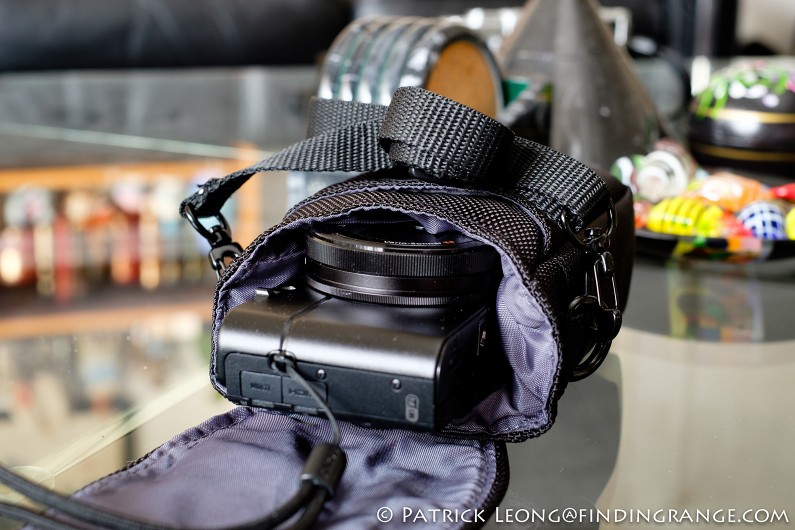 ↑ This bag is the perfect fit for a camera like the RX100.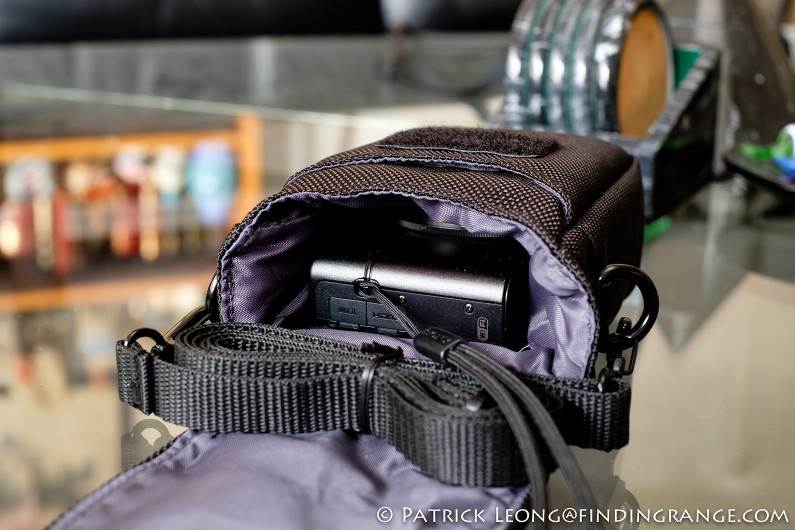 ↑ There's still room left over if you own a larger camera.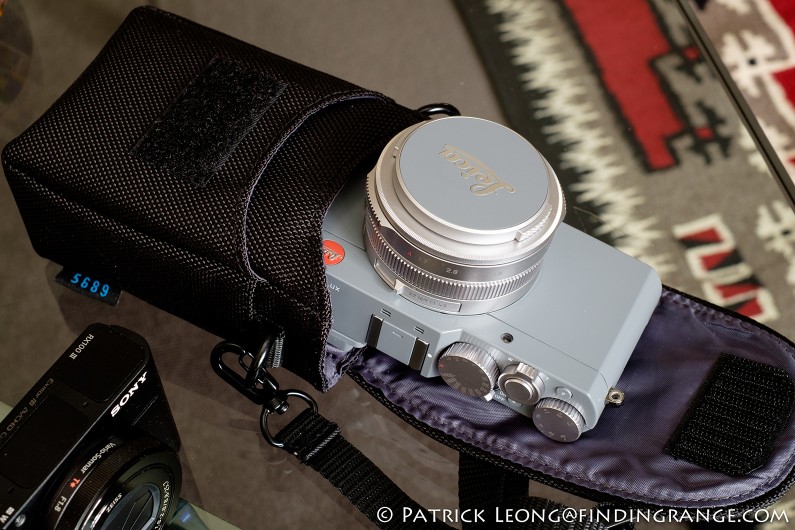 ↑ My D Lux Typ 109 didn't fit into this bag.
To carry the Tamrac 5689 Pro (B&H Photo/Amazon), you can either use the supplied shoulder strap or loop it to your belt with the belt loop.  You can remove the shoulder strap very easily if you choose to use the belt loop.  With a pouch this small and compact, I assume a lot of you will want to choose the belt loop feature but keep in mind one thing: you would need to take off your belt in order to remove the pouch because the belt loop is stitched from top to bottom with no sort of velcro or button to disengage it.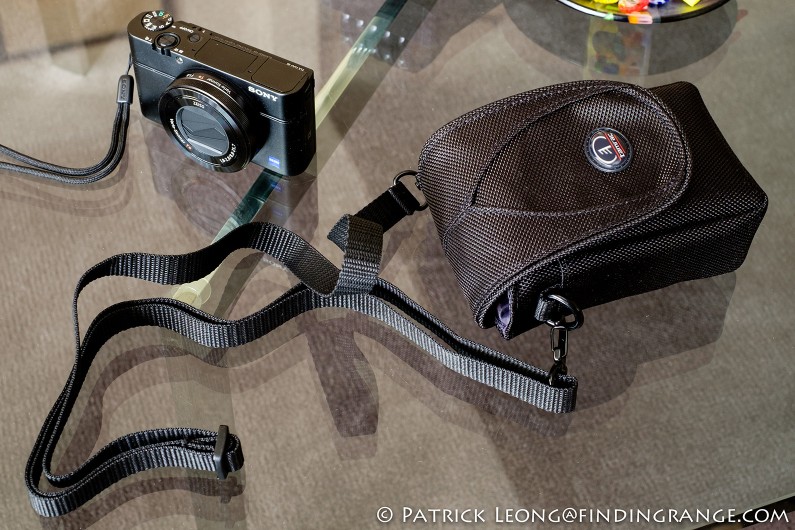 ↑ You can use the supplied shoulder strap to carry the bag.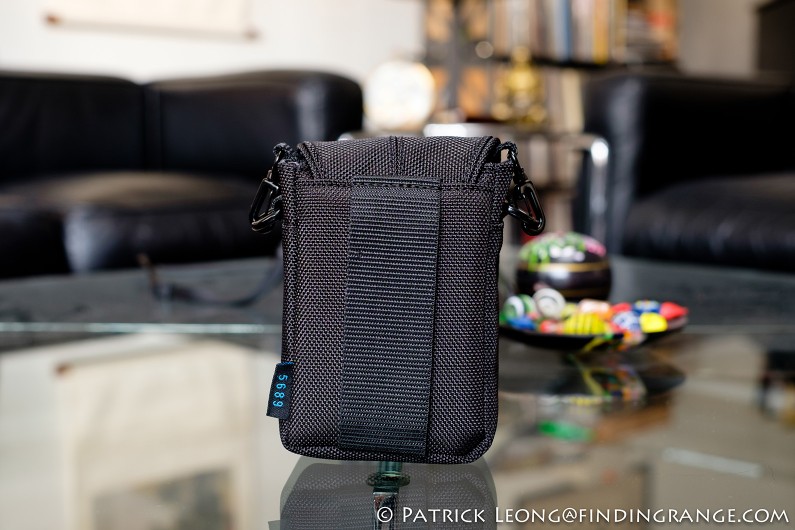 ↑ You can also use the belt loop if you prefer.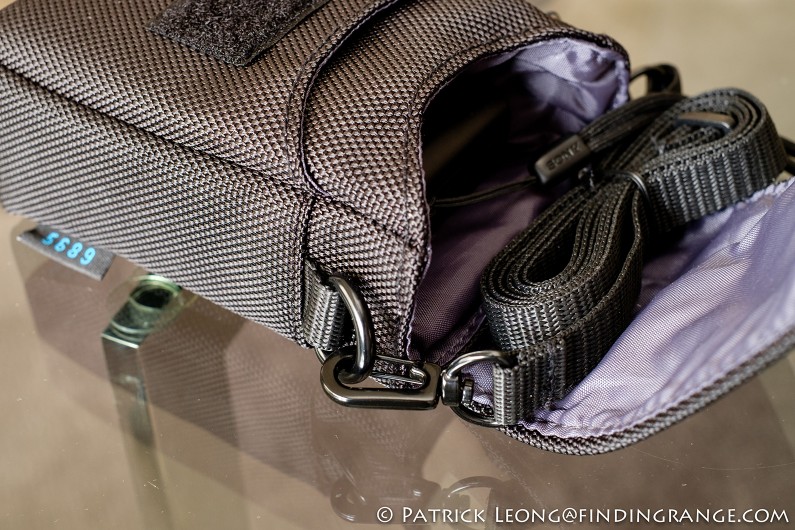 ↑ If you use the belt loop, just simply unclip the shoulder strap.
No matter which way you choose to carry this pouch, know that it is very easy to carry around all day because it's extremely light, and you can tell Tamrac really tried to make this case as compact as possible, so it doesn't feel like it's bulging out.  This is great because the whole point of any of us using these smaller cameras over our bigger ones is because we don't want to feel burdened by our gear.  When I was looking at other pouches, I just didn't like them because they were either way to small, way to fancy looking or they were filled with so many features that they became bulky, which meant there was really no reason to buy one of these pouches in the first place.  I could just used one of my regular bags instead.  But I guess that happens a lot nowadays with everything.  Manufacturers try to fill up smaller models with so many features that they kind of lose sight of what the original product was intended to be.  Even cars nowadays are like this; you have compact cars that gradually become so much larger that they have to introduce another compact series.  The point is, I really appreciate the Tamrac 5689 Pro (B&H Photo/Amazon) for staying true to its nature; it's a compact no-nonsense bag that's well priced (around $20), well padded, discreet, and geared at only holding the essentials.  It's really perfect for one of these high end compact cameras, IF yours fits in it, of course.
Tamrac 5689 Pro Compact Digital Bag Specifications:
Exterior Dimensions – 4 x 2.25 x 5.75 in
Interior Dimensions – 3.25 x 2 x 5 in
3.6 oz (105g)
Tamrac 5689 Pro Compact Digital Bag Verdict:
As you can probably tell, I am definitely a fan of the Tamrac 5689 Pro (B&H Photo/Amazon).  It's a well-made bag with plenty of padding geared for people who really only want to carry the bare minimum.  Best of all, the asking price is is insanely reasonable in my opinion.  There are cheap knock-offs out there that can cost even more, and offer less but at least with the 5689, in addition to the protection it offers your high end compact, you're also getting something that has been created by a respected bag manufacturer that has been around for quite a while.  Furthermore, I know there are more expensive and more prestigious bags out there for these high end compacts and some of those are fantastic but I really like the simplicity of this camera pouch.  It just does what it's intended to do and does it well with no fuss or flash.  So, if you're in the market for a new small bag or pouch for your compact camera, you should definitely take a look at the 5689 Pro.
Thanks for taking the time to read my review.  If you're considering buying the Tamrac 5689 Pro, and my review helped you decide, please help support this site by purchasing from one of the links below.  It will not cost you anything extra.  Thank you for your support!
Thinking about purchasing the Tamrac 5689 Pro or already own it?  Feel free discuss it down below in the comments section!