Trying Out The Fuji X-Pro2 Downtown Manhattan:
It's been a busy week, so that's the reason why I haven't posted much.  I thought I'd put up some photos I took today (actually since it's already so late, I guess it was yesterday) with the Fuji X-Pro2.  The X-Pro2 is the next camera that I am reviewing, and so far, it's been pretty awesome to say the least.  I know, not much of a surprise to hear considering I'm a fan of the system ;).  Seriously though, the file quality is excellent.  Files are crisp and vivid.  I am really liking what I'm seeing.  As of now, I am holding out for the X-T2 but I'm getting more and more tempted to trade in my X-T1 for it.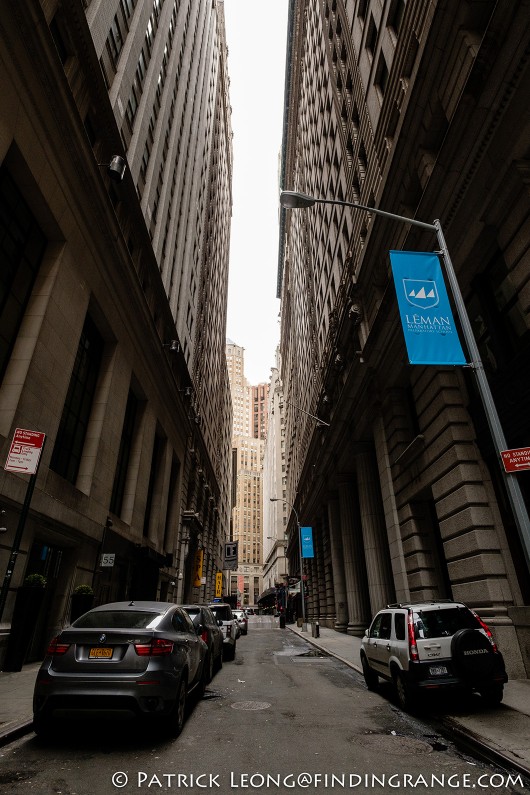 ↑ These secluded streets may be dark and dreary to some but personally, they bring comfort to me in a strange way ;).  I used to go to college in a beautiful area in Upstate New York, and I actually missed streets like this.  This is New York to me.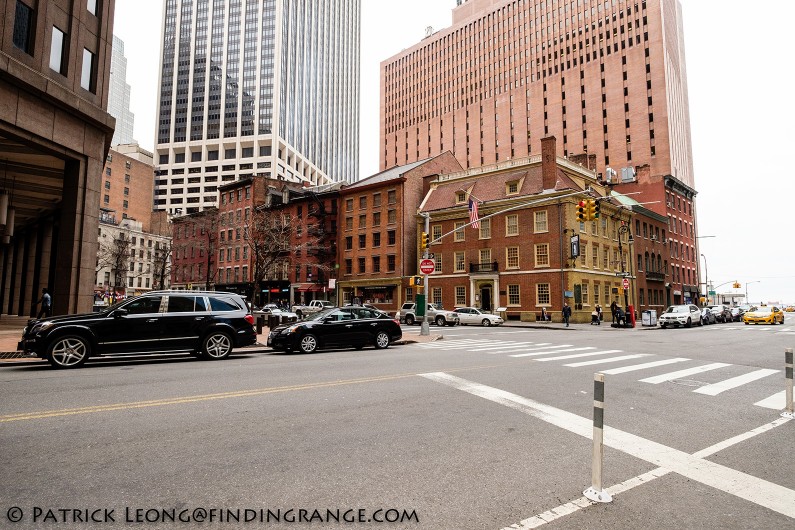 ↑ What's so cool about downtown is you have a mix of old and new.  There's actually a restaurant in this photo where George Washington used to hang around :).  I think it's called the Fraunces Tavern.
So, I had a couple of hours to kill before going out to dinner with some friends, and I thought I'd walk around the Financial District and Battery Park City.  Downtown is probably my favorite area in Manhattan.  It's not as crazy and crowded as Times Square, for example, and I actually really like the architecture.  It's a mix of old and new.  Plus, you can find some pretty secluded areas if you wanted to, especially on weekends.  I feel most at home in this area of New York.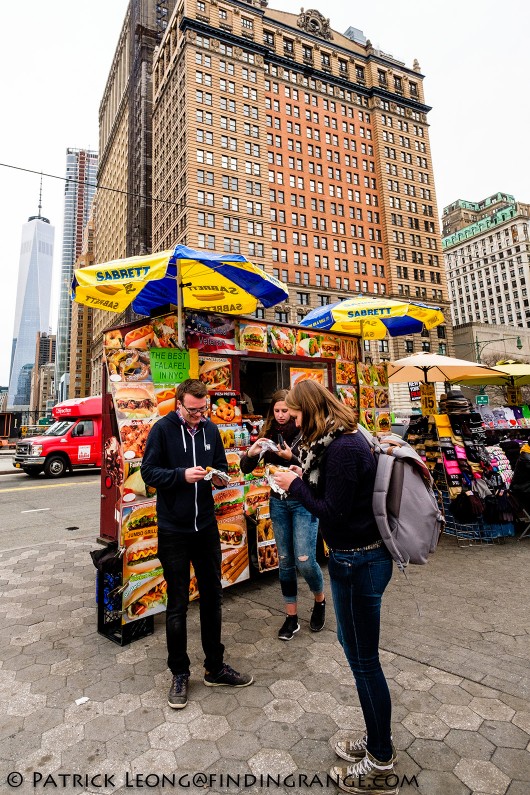 ↑ When I was younger, hot dog stands were so simple, which is still nice.  It's just interesting to see how things change over the years.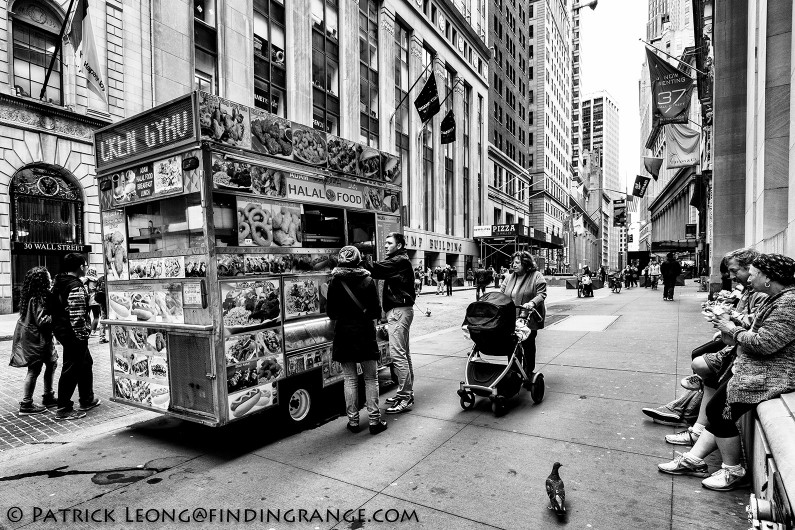 ↑ Here is another food cart.
I brought two lenses with me but only used my Zeiss Touit 12mm F2.8.  I have not used this lens in a while, and quite frankly, I forgot how sharp this lens is.  I really need to use it more.  I'm also glad to see that it works well with the X-Pro2.  The other lens that I had with me was the XF 35mm F1.4.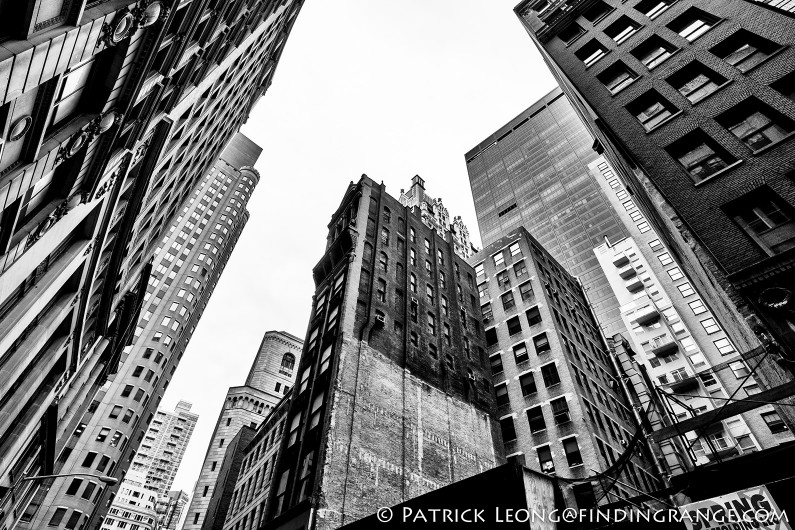 ↑ I love looking at the different buildings in the Financial District.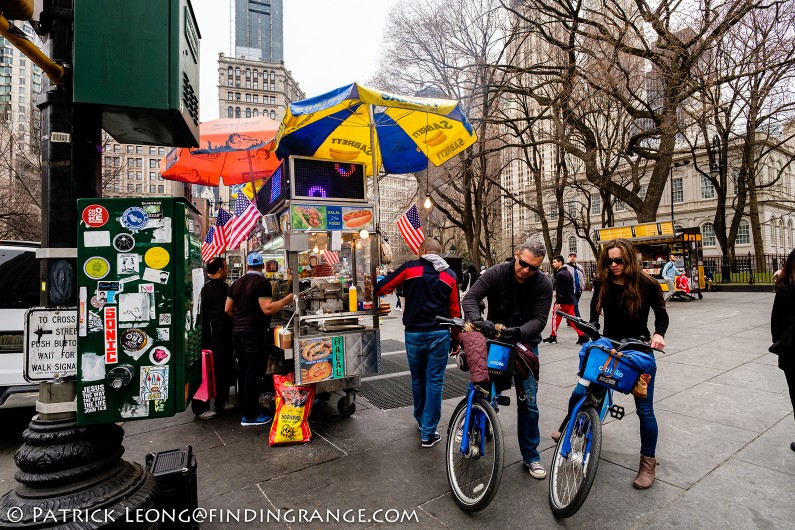 ↑ I was using my 12mm Touit, so I had to be very close.  I was surprised these two didn't even notice me.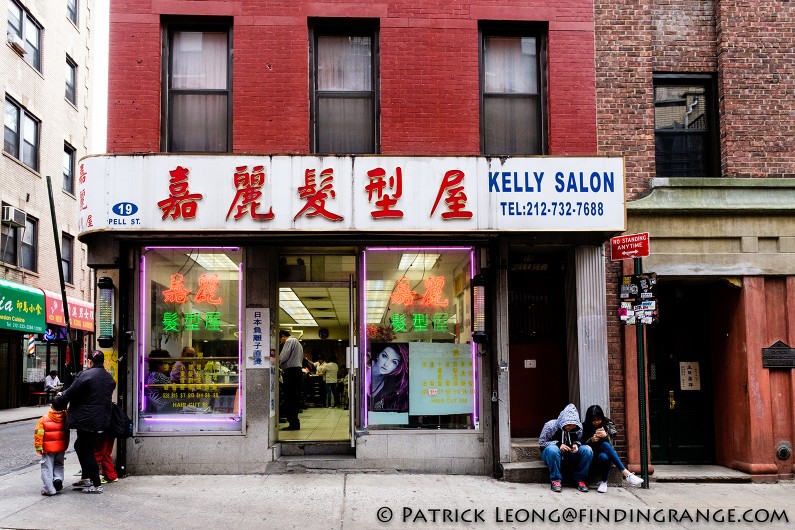 ↑ It's nice to see some of these old barber shops.
It's late here, so I'm going to get some sleep.  I'll post my review of the Fuji X-Pro2 soon.  I might break this one into different parts.  I just want to say one last thing.  I owned the X-Pro1, and I definitely feel like the X-Pro2 is a huge leap forward.  It's not perfect but no camera is.  What's important is the same feel of the original X-Pro1 is still here but you have all the great improvements, especially the sensor.  I really like this sensor, and I hope they do put it into the X-T2.  By the way, for those interested, B&H Photo is still taking $100 off an X-Pro2 and XF 35mm F2 kit.  Check out my review if you haven't seen that lens yet.  It's really awesome.  Thanks for stopping by!