Asbury Park New Jersey With The Fuji X-Pro2:
As some of you know, I've been shooting with the Fuji X-Pro2, and for the most part, it's been great.  I'm almost done with it, and I'll be posting my review up soon but I thought I'd share some photos from my recent excursion.  I feel like I've hit a road block recently; I love New York, and I've lived here all my life but I feel like I'm taking the same old pictures.  I feel like I need to see something new.  I think every photographer feels this way once in a while.  Sometimes a person needs new inspiration so yesterday, I decided to drive down to Asbury Park in New Jersey.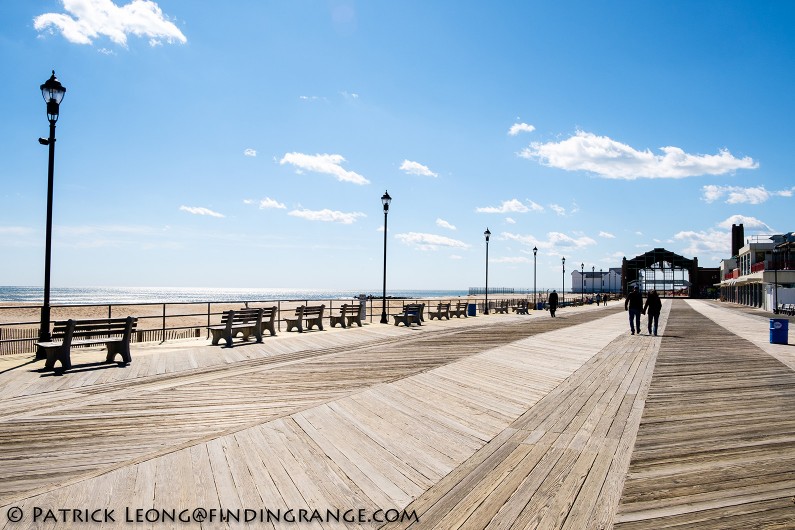 ↑ It was great to have the boardwalk of Asbury Park almost all to myself :).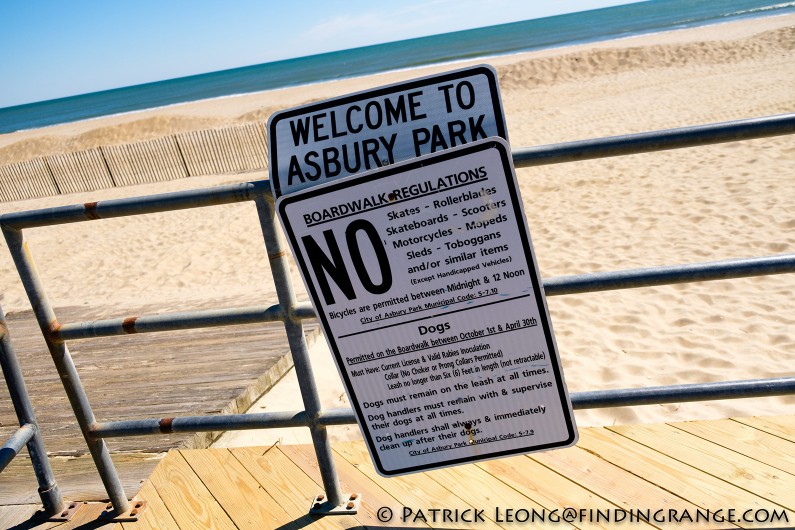 ↑ I was tempted to step into the ocean to see how cold it was.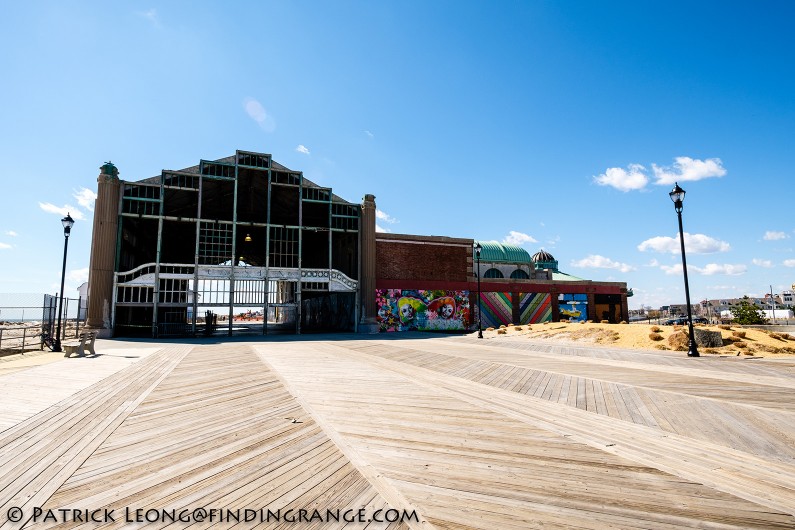 ↑ This was an old casino.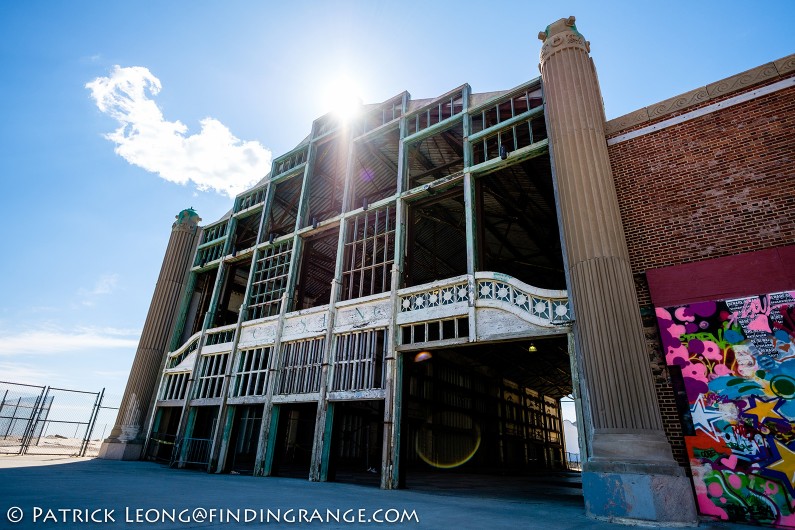 ↑ Here's a closer look.
My trip to Asbury Park was completely spontaneous.  For those who don't know, Asbury Park is a beach town but trust me, we are definitely not experiencing beach weather here in the East Coast ;).  In fact, a snowstorm is coming to the East Coast on Sunday (although I don't think it will be that bad in NYC), which is also strange because we've actually been experiencing not beach weather but very mild weather recently.  But I didn't really care what kind of weather it was yesterday.  I'm a beach kind of guy, and I love the ocean and sand no matter what time of year it is.  Plus, I heard Asbury Park had some really cool street art, which I am always a huge fan of.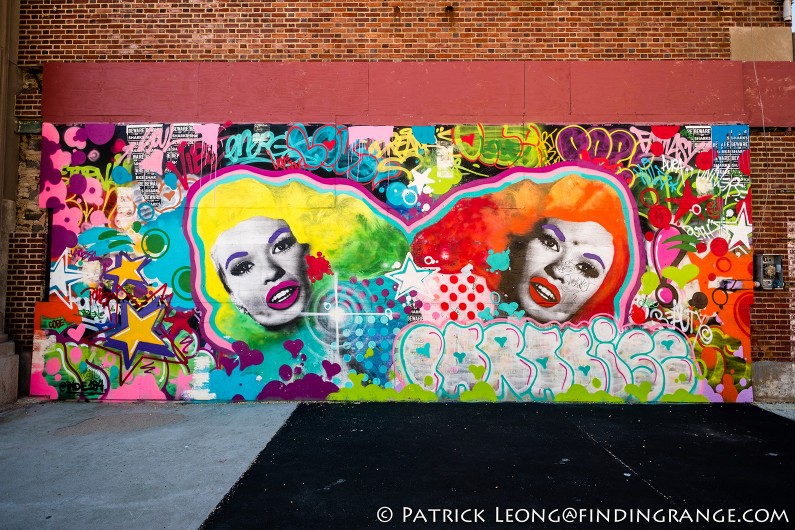 ↑ The art on the walls are vibrant and colorful.  I love street art.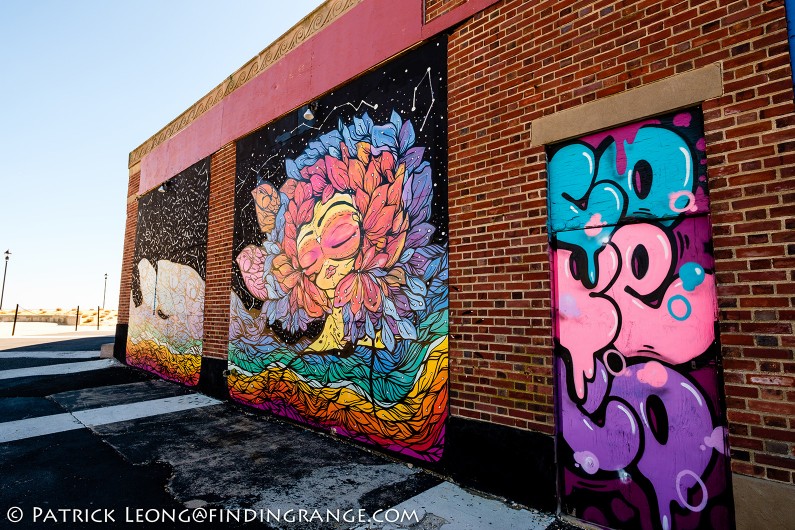 ↑ I think the X-Pro2 really nailed the colors here.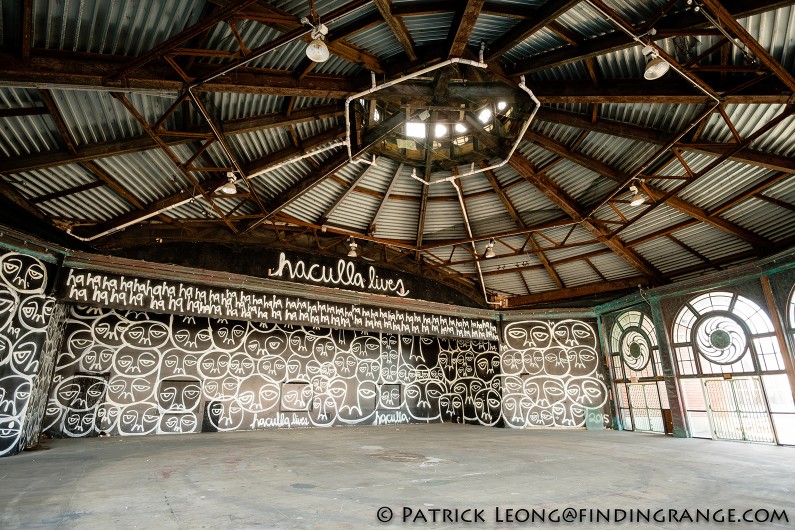 ↑ This was inside the abandoned carousel space.  It was gated, so I could not get in.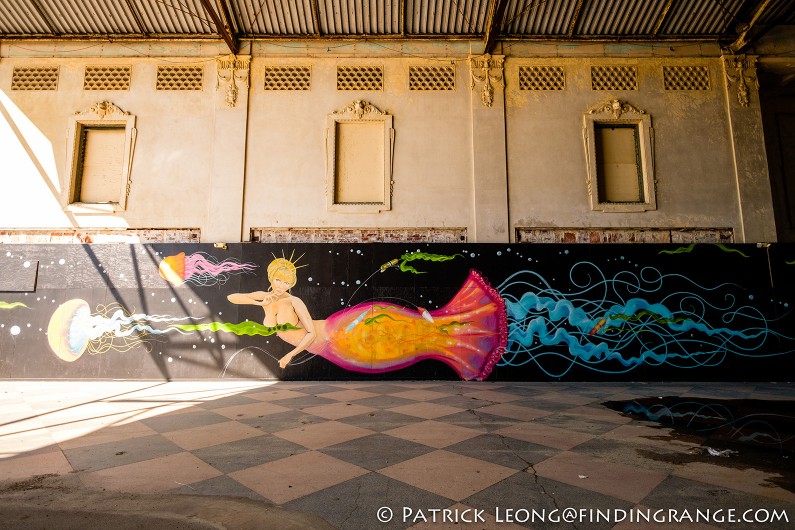 ↑ This piece of art was inside the abandoned casino space.
I also heard a lot has been changing in Asbury Park.  There's a great art scene there.  My dad used to go a lot when he was a kid because he had an uncle that lived in a nearby town, and he took me when I was very young.  In fact, I was so young, I don't really remember much except playing in the  arcades there ;).  It's been on my bucket list to go see it again for a long time now.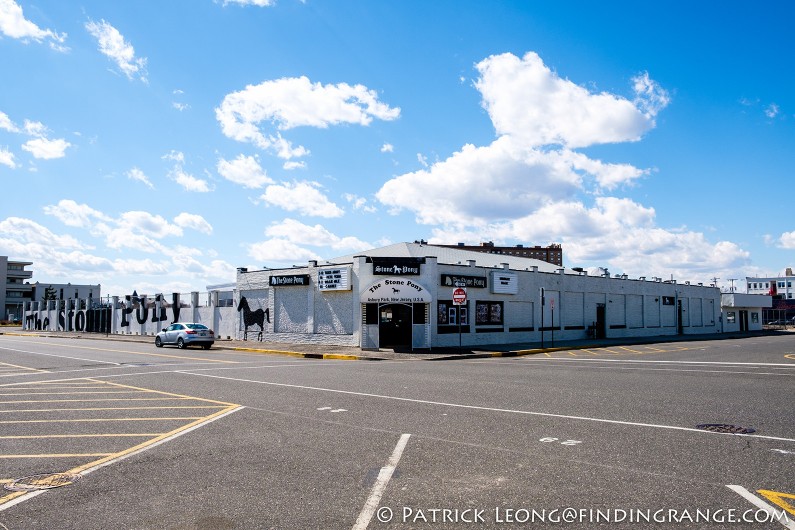 ↑ This is where Bruce Springsteen, along with many other great artists, played several times.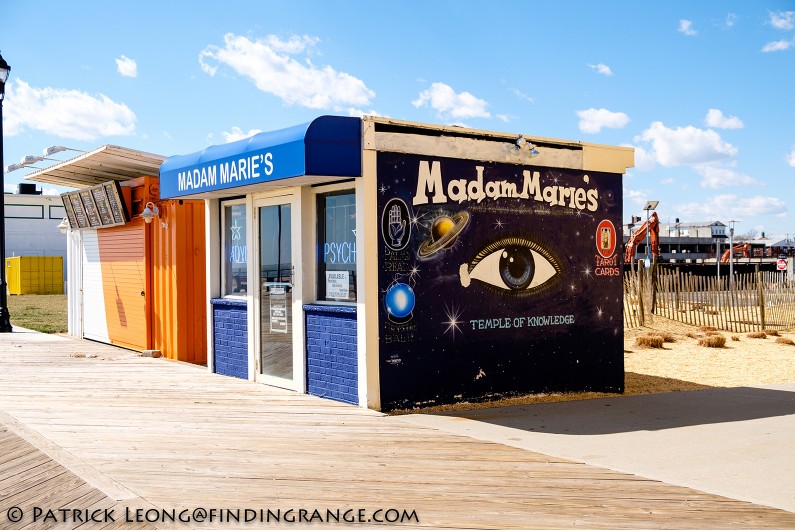 ↑ Anyone want their fortune read?
In terms of gear, I brought my XF 18-55mm, my XF 35mm F1.4 (which I didn't get to use), and of course, a lens that I never leave at home, my Zeiss Zeiss Touit 12mm F2.8.  I've preached about this lens before, and I'll do it again.  It's really one of my favorites.  I'm glad it was a sunny day because so far, a lot of my photos with the Fuji X-Pro2 have been taken with higher ISO because either I'm taking street photos and therefore, need higher ISO to stop action with a smaller aperture setting or it just hasn't been that bright out in the places I've been shooting.  It's good to shoot more photos at its base ISO.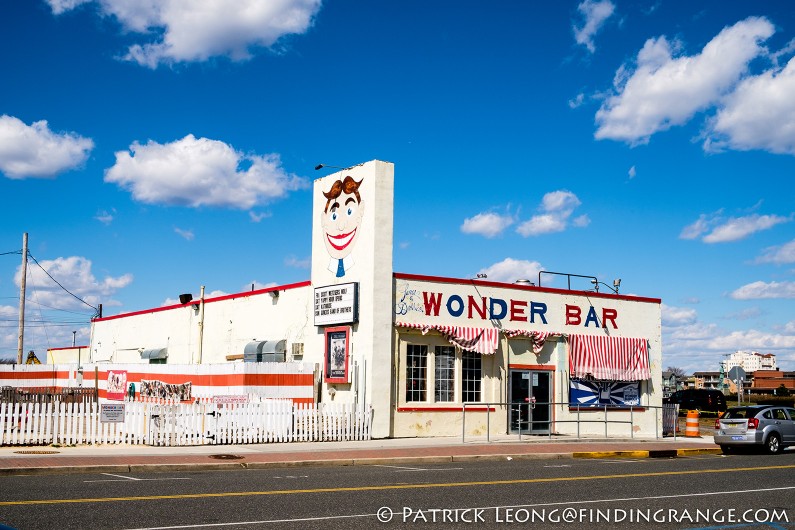 ↑ The Wonder Bar.
Overall, I had a great time in Asbury Park.  It's not even that far from the city.  There are fantastic places to eat, which is always a plus in my book.  I stopped by Mogo, which is a Korean fusion taco place, and those were some of the best tacos I've ever had.  I'm still thinking about them :).  There's also old school charm to Asbury Park.  Some of the older architecture is still there, and I even went to a place called the Silverball Museum Arcade, which is right on the boardwalk.  I got to play old pinball machines and do a little skee balling.  Games in the old days were so much better than what they are today haha ;).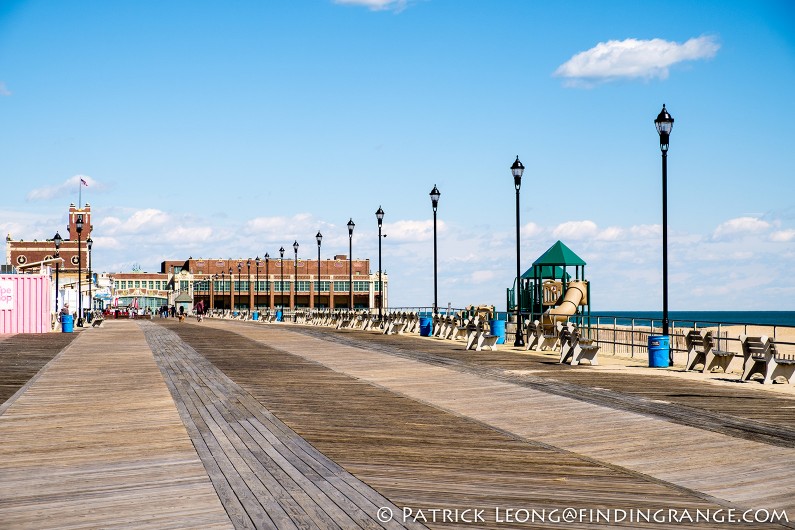 ↑ The Asbury Park boardwalk was very peaceful to walk, especially with the ocean breeze.  I imagine this fills up during the summer :).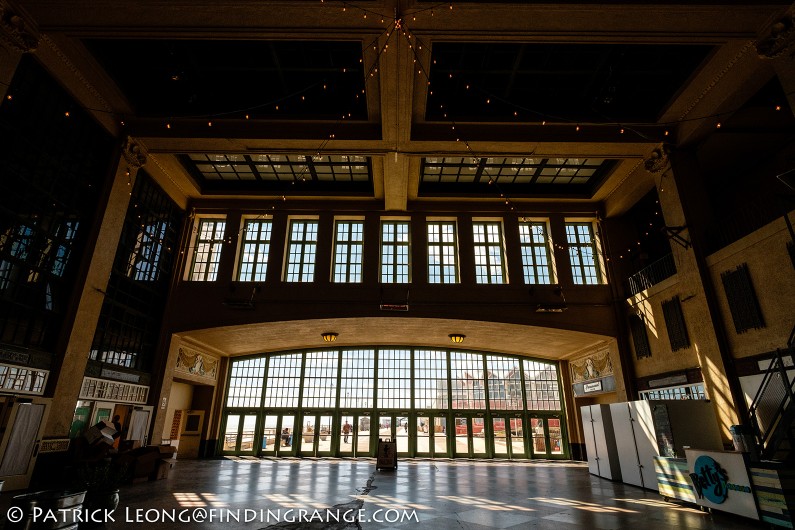 ↑ I'm glad I brought my wide angle :).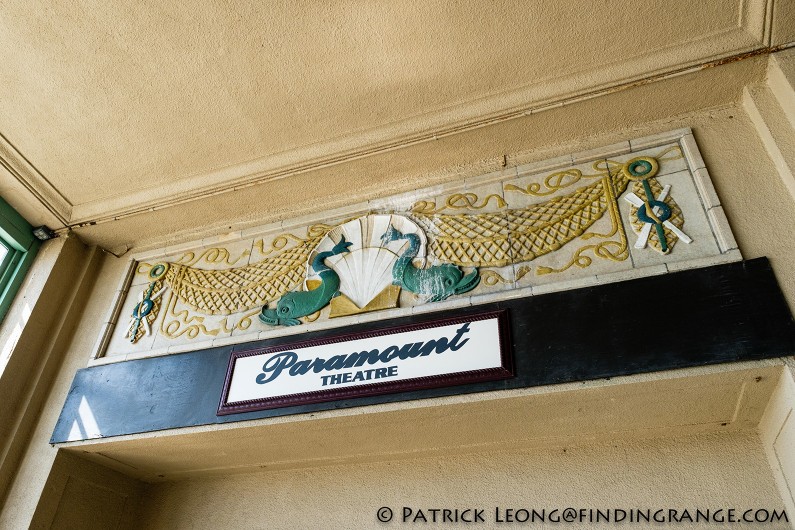 ↑ I love the fact that they kept some of these old school signs in Asbury Park.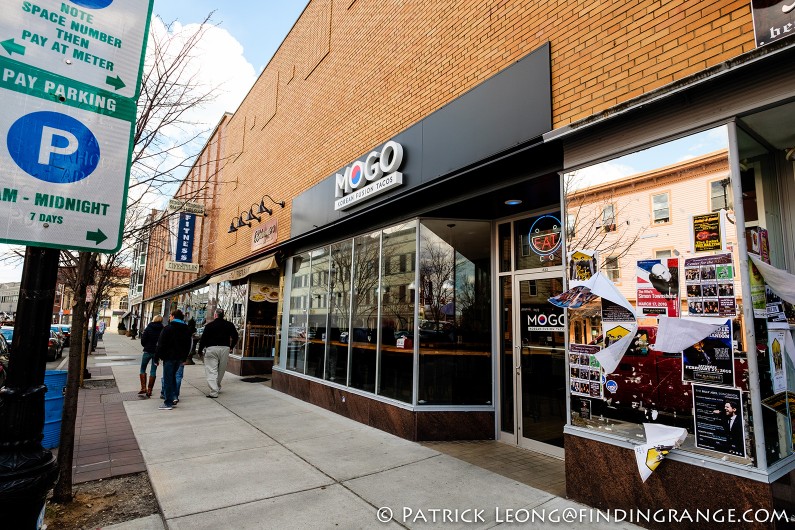 ↑ This place has excellent tacos.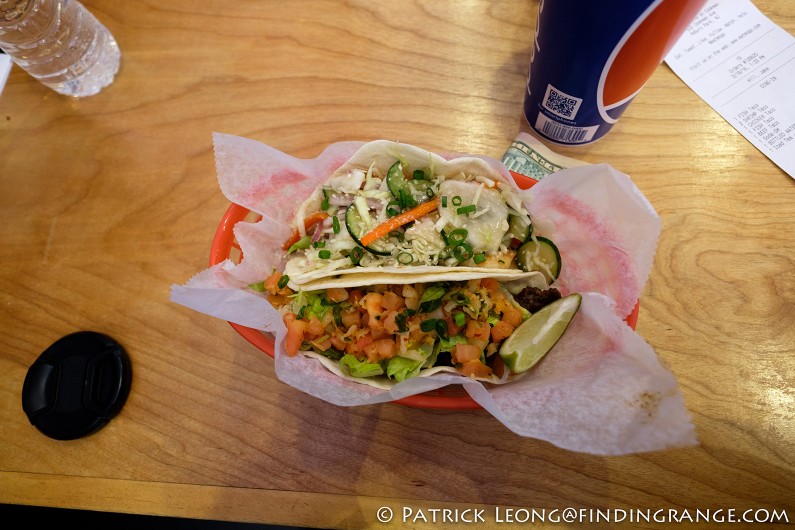 ↑ I had the shrimp (top) and the beef (bottom).
There weren't many people on the boardwalk, which makes sense because of the cold.  Not all the stores were opened yet, and I saw a lot of them starting to prepare for the summer, so I imagine a lot more will be going on once the weather starts warming up.  I will definitely be coming back in the summer.  I hope you enjoy the photos.  The Fuji X-Pro2 has been amazing IQ wise, and I'm going to sincerely miss it when I return it.  I'm trying to hold out for the X-T2 but every time I pick up this camera, I want it more and more.  I'll post more photos with it from Asbury Park in my review.  Thanks for stopping by!