Billingham Alice L2 Camera Bag Review:
With the popularity of mirrorless cameras increasing, the need for a bag that can comfortably fit a light kit is in higher demand.  Luckily, Billingham, a manufacturer who've been making camera bags for quite a long time, have several models to choose from that fits this criteria.  They have bags, such as, the Hadley Small, and the M Combination bag.  Both bags are very popular but they may not be perfect for everyone.  That's why there is also another option:  The Billingham Alice L2.  The Alice L2 is a classic and has been in the Billingham catalogue for quite some time.  It offers many of the same features as the other two bags that I've just mentioned but it also has it's own unique traits, which I will talk more about in this review.
Billingham Alice L2 Camera Bag Build Quality:
I've tried many different camera bags in my photographic career, and I always seem to go back time and time again to Billingham bags.  One of the main reasons for this is they are built to such high standards.  It's true that there's definitely a price to pay for such quality but in my mind, it is worth every penny because these bags simply last forever.  Plus, nowadays, a lot of bags have steadily increased in price, and some have even surpassed the prices of Billingham bags without offering the same quality.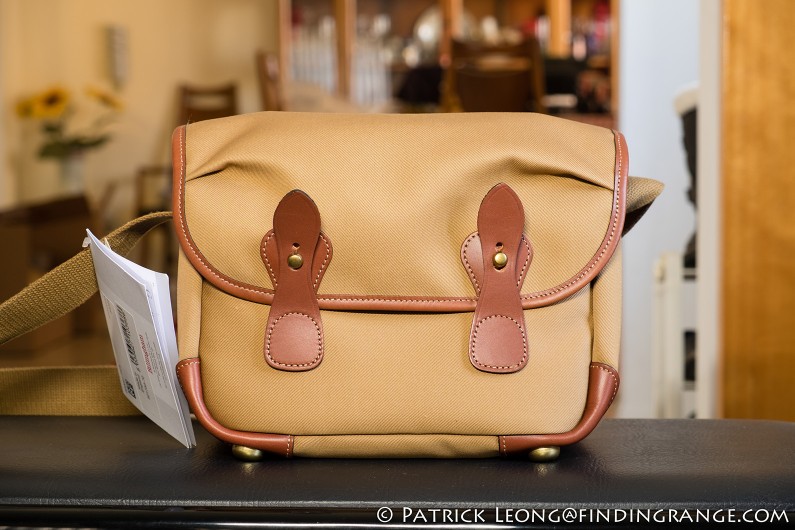 ↑ The Billingham Alice L2.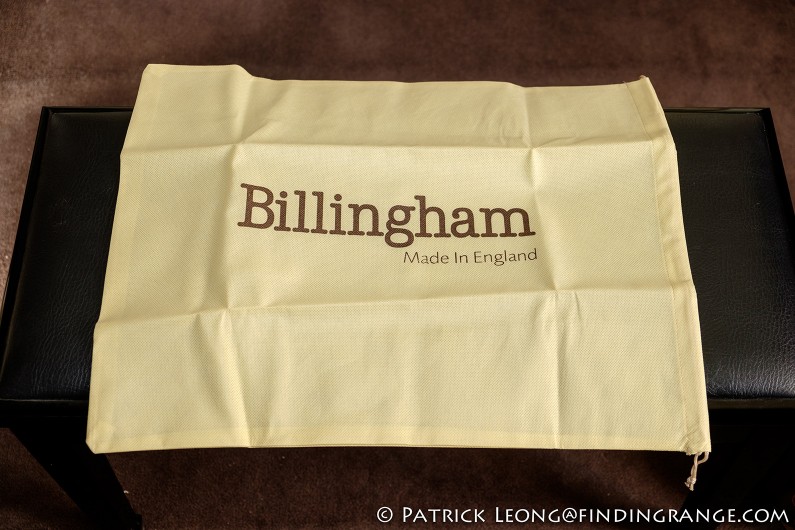 ↑ This is the bag the Alice comes with.
The Billingham Alice L2 is crafted to perfection.  The Alice L2 is lined with leather and the stitch work is second to none.  The majority of the bag is canvas (unless you purchase the FiberNyte version), and it currently comes in several different colors: black canvas/black leather, black canvas/tan leather, and the one in this review, khaki canvas/tan leather.  The canvas material is high quality stuff; it's soft yet highly durable.  I use my Billingham bags daily, and while I'm careful with my camera gear, I tend to be pretty tough on my bags.  I've put a lot of wear and tear on my Hadley over it's more than two decades of use but to this day, it still protects my gear just as well as it did when I first purchased it.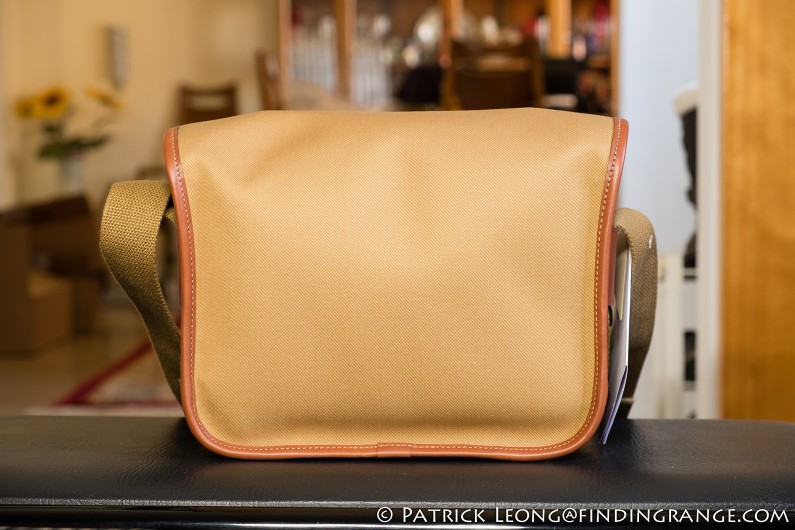 ↑ Here's a photo of the back.
Like other Billingham bags, the Alice L2 is also waterproof.  Weather like rain, snow, sleet, and tropical rainstorms will not affect your gear inside.  It won't even be a little damp inside.  I've had puddles form on top of my Hadley and my M Combo bag from sudden tropical rainstorms, and my gear always stayed dry.  There are times when I'm out on one of my daily shoots, and it's raining like crazy.  I usually bring an umbrella but unfortunately for my bag, it sticks out, so it get's soaked but I never have to worry about my gear.  This is the kind of protection that you can expect from a Billingham.  In the case of the Alice L2, the bag even has extended sides that are integrated into the main flap, so that as you close the flap, the extended sides fold inward to further protect your gear from the elements.  Obviously, it's great to have a safe haven like this for your gear but it's more than that; it's great to have the peace of mind that once you put your gear in your bag, you have one less thing to worry about.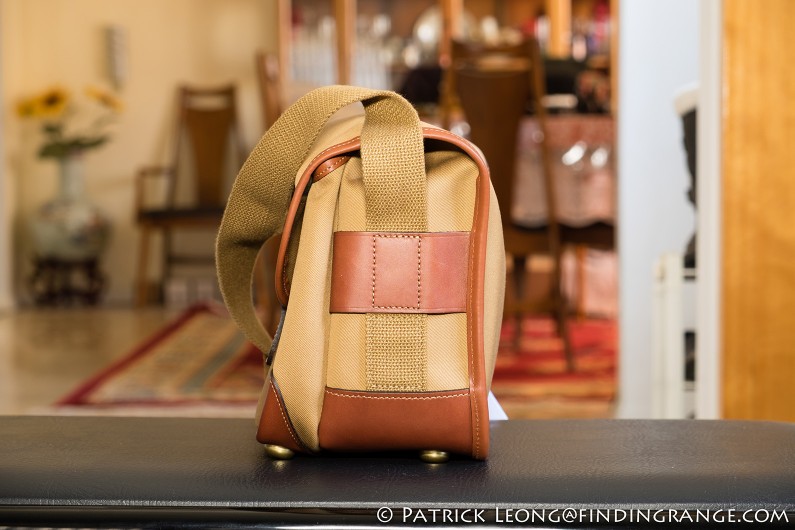 ↑ Here's a side view.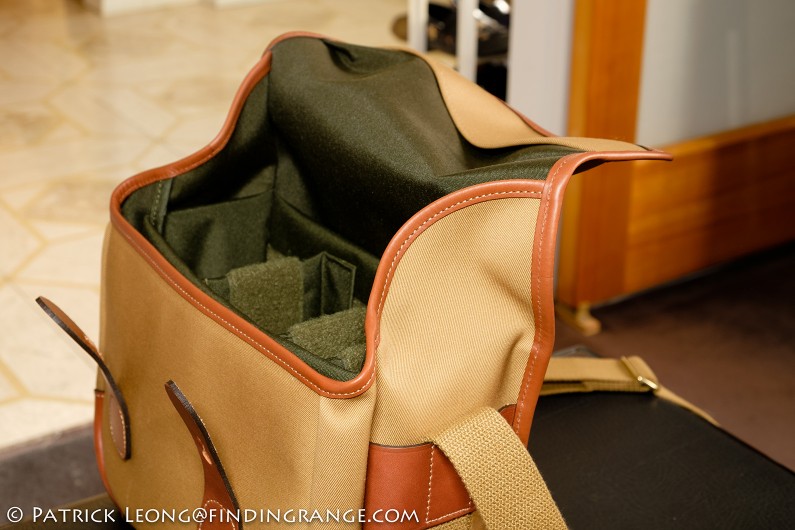 ↑ Here are the extended sides to help repel the elements.
In addition to protection against the elements, the Billingham Alice L2 can also take more than its fare share of bumps, scrapes, and even drops.  For instance, the lower sides are reinforced with more leather and extended part way along the underside of the bag to give you that extra bit of protection and rigidity.  It also has brass feet which are riveted to the thick leather.  The brass feet are actually one of my favorite features of this bag.  The padding inside the bag is also some of the best out there.  There's even a thick pad on the bottom of the Alice to add even more protection for your gear.  In other words, putting your gear in this bag is like locking it up in a vault.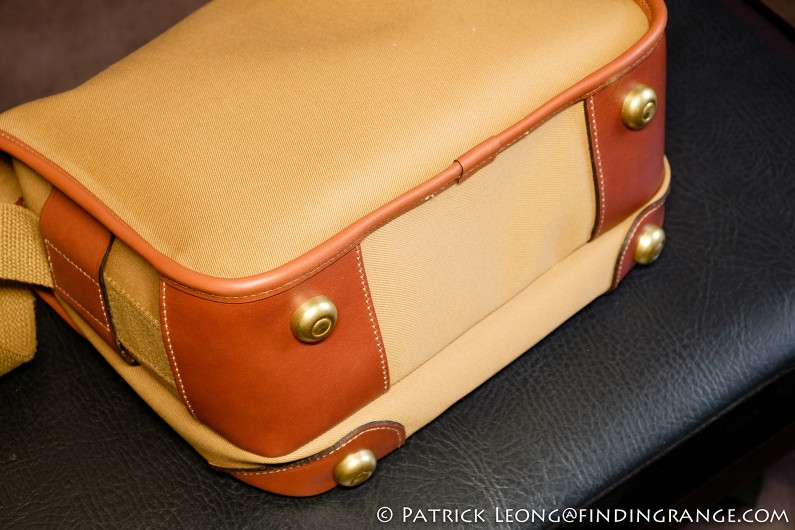 ↑ The bottom of the bag is wrapped in additional leather and there are brass feet.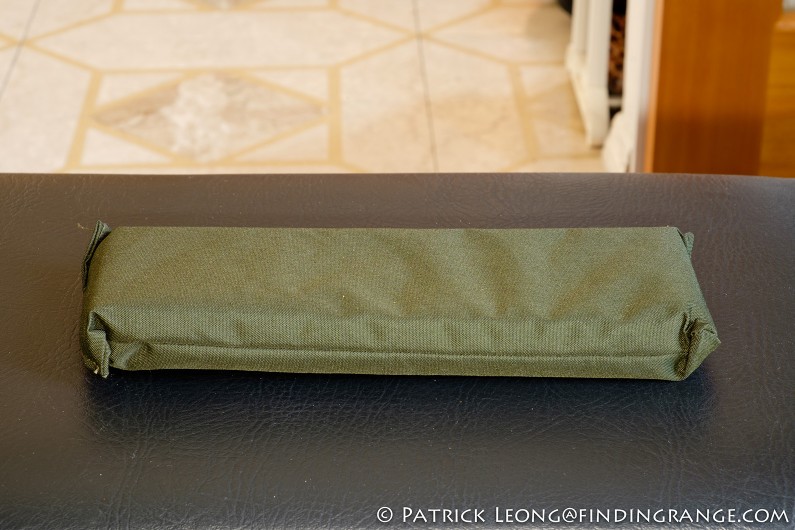 ↑ The floor of the bag has really thick padding.
However, thanks to the Quick Release System, it is much easier to open than a vault and therefore, quite easy to remove your gear quickly when you need to.  There are no zippers or clips that might make noise or complicate things.  There are just two leather tabs that slip into brass clogs, and they can be manipulated very easily with your fingertips.  But do not worry because they are also quite secure.  You could essentially flip the bag upside (although not advised since the contents would probably shift around) down, and the flap will not open, and since there are also extended sides that protect the insides from the elements, nothing will pour out.
Overall, Billingham makes some of the best camera bags out there, and as you can see, the Alice is no exception to this rule.  But in addition to it's craftmanship and protection, the Alice L2 is also a beautiful looking bag that is not flashy and will never draws attention to itself.  It has a understated beauty to it.  It's the type of bag that you can feel comfortable using daily on your photographic excursions but also comfortable enough to take to meet someone at a decent restaurant for dinner or even a business meeting.  In that way, it is very versatile.  Best of all, it doesn't look like a typical camera bag, so you never draw attention to yourself as a photographer carrying expensive gear.
What Can You Fit into The Billingham Alice L2 Camera Bag?:
Now that we've talked a bit about the outside, let's discuss what the Billingham Alice L2 can actually hold in terms of gear.  The main compartment of this bag is probably best for a mirrorless or rangefinder camera and three lenses.  Of course, if you wanted to, you could stack lenses, especially if your lenses are compact.  I enclosed some pics of my Leica M 240 kit to give all of you a sense of how much room there really is in this bag.  As for the dividers that are included, there are actually four well-padded ones, which I think is a little overkill since I couldn't really fit all four in the bag at the same time but I'm definitely not complaining.  More dividers gives the user more options, and there are actually a lot of bags out there nowadays that I feel don't include enough dividers.  As I mentioned earlier, this bag is extremely well-padded.  One could almost say it feels bulletproof but that may be going a little too far ;).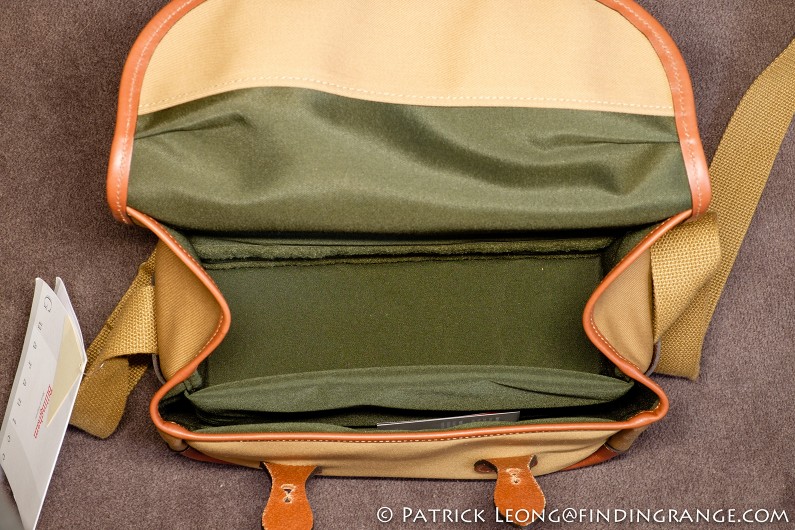 ↑ Here's a view of the inside of the bag without the dividers.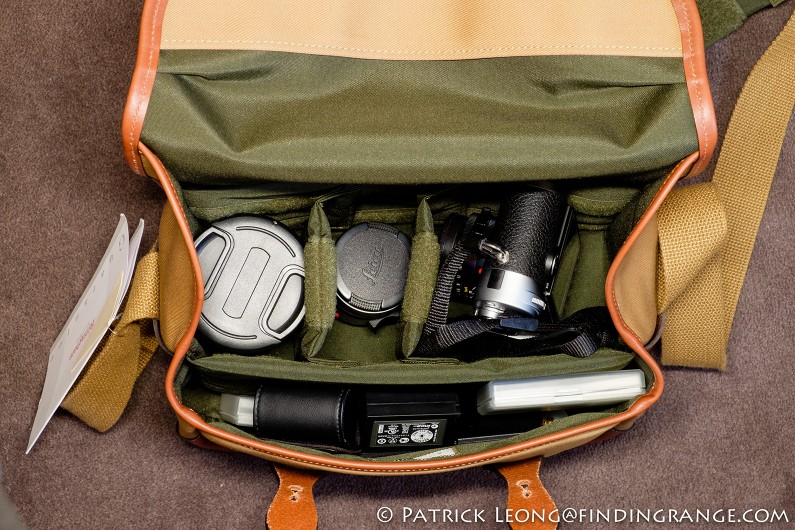 ↑ In this photo, I have my M 240, 35mm Summicron, 50mm Summilux ASPH, and 18mm Super Elmar.  In the front compartment, I have a couple of filters, an extra battery, my EVF, and my color checker.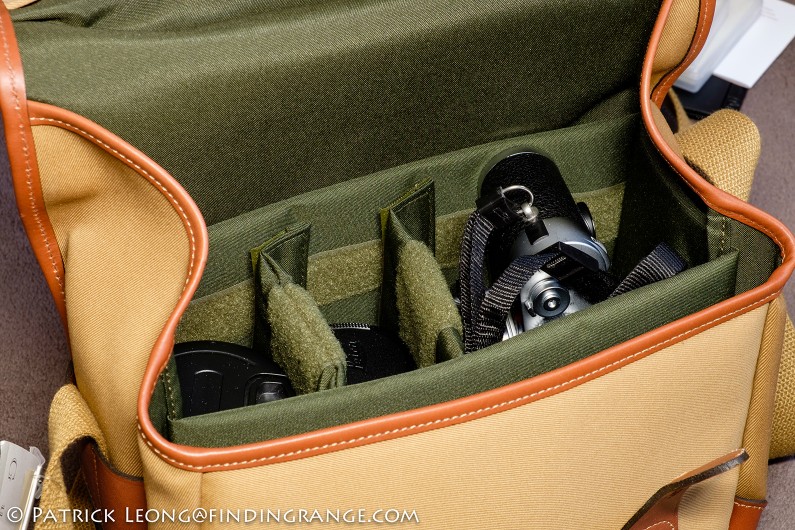 ↑ Here's a different view of the inside of the bag.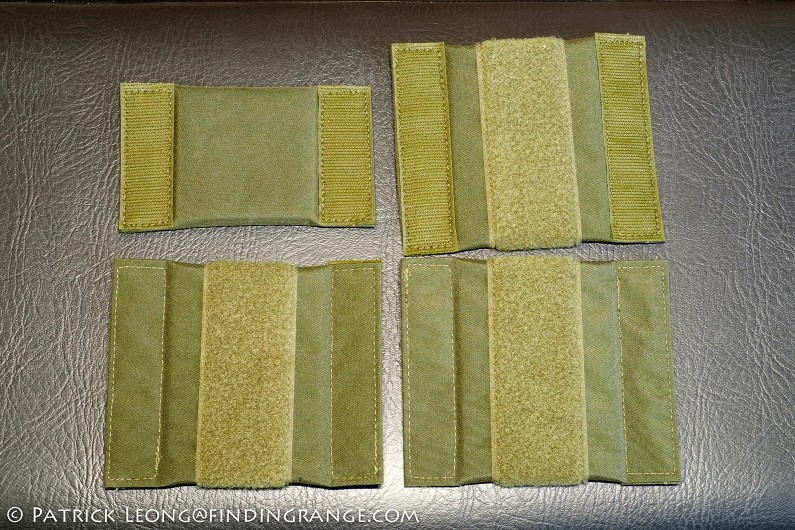 ↑ Here are the four included dividers.
For accessories, there is one big front pocket.  Considering what the Alice L2 is really designed for, which is to carry a light kit, there is plenty of room for the amount of accessories to accompany that kind of a setup.  You can fit a charger, a couple of spare batteries, memory cards, a color checker, white balance card, and filters.  I actually like that this bag has one large pocket as opposed to two smaller ones.  If the bag was larger, two smaller ones may be better but on a small bag such as the Alice L2, the two pockets would have to be pretty small individually, so I think having one large one makes it easier to carry accessories.  The one thing that I would've liked to see on this bag is a zipper for the pocket like the one on my Billingham M Combination.  Overall though, you have plenty of space overall for a day of shooting, and even for a trip somewhere.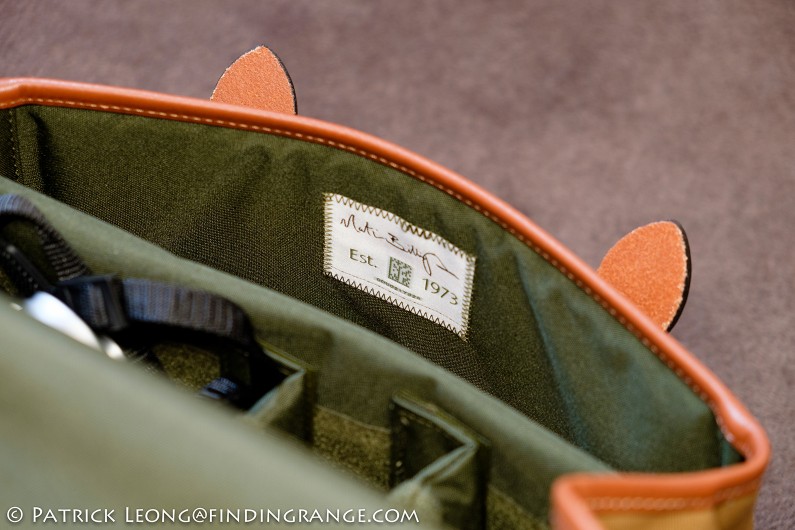 ↑ The front compartment can hold a decent amount of accessories.
Billingham Alice L2 Camera Bag in Use:
It's great to have this level of craftmanship, protection, and storage but none of this really means anything if the bag is not comfortable to carry around all day.  The good news is the Billingham Alice L2 is a great all day bag that I had no issues carrying around in a city as fast paced as New York.  It's also very crowded here, and it's easy to get bumped around but the Alice L2 is very well-balanced on my shoulders, and most importantly, it hugs me closely, so it's still easy to weave around the crowds at a brisk walking speed.  Plus, since there's no complicated locking mechanism, I can literally open the flap of the bag, while I'm walking at my regular pace.  I don't even have to turn around to look at the bag because it's that intuitive.  For those worried about theft, there's no need; when you pull the leather tabs down, the brass clogs slide into smaller holes, making it more difficult to remove the tabs.  In a way, it's kind of a locking mechanism.  You would definitely feel someone tugging on the bag.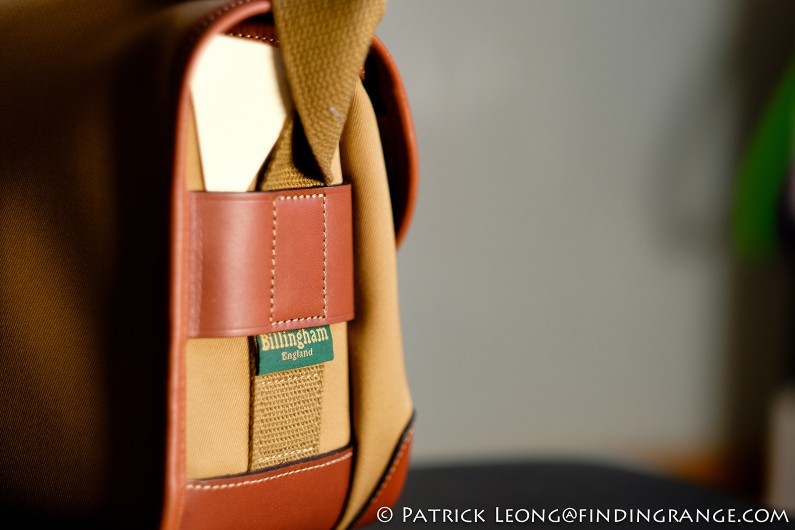 ↑ The little Billingham label can be found in a discreet location on the side of the bag.
I also like how easy it is for the flap to flip and stay opened.  It makes it a lot easier to dig around the bag.  In fact, it's so effortless that you really never have to put the bag down just to gain access to the content.  In comparison, the Billingham Hadley Small has a slightly more difficult flap to open and keep in place.  I usually have to tuck the flap between me and the bag itself.  Part of this is caused by the fact that the Hadley Small is less rigid.  It's less rigid structure does make it wrap around your body better than the Alice L2 but it also makes access to the bag harder.  The stiffness of the Alice makes it a lot easier to retrieve items because the bag doesn't lose its shape.  Out of the three, the Billingham M Combination probably has the easiest flap to open and keep open.  It has a similar flap to the Alice L2 but it doesn't have the extended sides and therefore it's not restricted by them.
Billingham Alice L2 Dimensions:
External Dimensions:
W290mm (11½") x D150mm (5⅞") x H220mm (8⅝")
Internal Dimensions:
W270mm (10⅝") x D100mm (4″) x H150mm (5⅞")
Capacity:
Weight:
Billingham Alice L2 Verdict:
The Billingham Alice L2 is a fantastic choice for those looking for a bag that will fit their light kit perfectly.  It's extremely well-made, and the protection that this bag offers is simply incredible.  Not only are you protected from the elements, this is probably one of the most well-padded bags that I've ever used.  As I mentioned earlier, it sometimes feels like I'm putting my camera gear in a vault.
One could argue that at $200+, the Alice is an expensive bag but in this instance, I really feel like you get what you paid for.  Like every other Billingham bag, the Alice is designed to last a very long time.  As I mentioned earlier, I've owned my Hadley for over two decades, and it's still a bag that I use on a regular basis.  It's seen my old Leica film cameras and even my Mamiyas.  Now, it's a bag I use regularly for my digital gear.  If I remember correctly, I bought my old Hadley for around the same price as the Alice is selling for now.  If you think about it, in the long run, the Hadley's wasn't that much money considering I could've ended up buying several bags instead of just owning my one Hadley for all this time.
↑ The Alice comes with a great warranty.
Like the Hadley, the Alice is a workhorse that is designed to be used.  Quite frankly, you can be rough with it because it can take it.  So, if you're looking for a compact bag for a small kit that looks decent, is well-made, offers extreme protection for your gear, and will also last you many years, the Alice L2 is one of the best options to consider in my opinion.
Thanks for taking the time to read my review.  If you're considering purchasing the Billingham Alice L2, and my review helped you decide, please help support this site by purchasing from the links below or any mentioned in this review.  It will not cost you anything extra.  Thank you for your support!
Billingham Alice L2 in: