Billingham Hadley Digital Review:
The Hadley line by Billingham is arguably their most versatile series of bags because there's just about a bag for every purpose.  For instance, if you have a lot to carry, something like the Hadley Large Pro may fit the bill.  For something lighter, you can choose the Hadley Small.  It's compact size can surprisingly fit a lot.  However, if you want something that can carry a kit that concentrates more on the essentials, and is easy to carry around all day, the Billingham Hadley Digital may be the one for you.
Billingham Hadley Digital Bag Build Quality:
The truth is, I'm probably one of the biggest Billingham fans out there.  I've owned many of their bags over the past several decades but I never had much interest in the Hadley Digital.  I always had this impression that the Digital was similar in size to my M Combo, and Hadley Small, so it felt redundant to add the Hadley Digital to my collection.  But seeing as I reviewed the Hadley Pro, and the Hadley Small already, I decided to take a closer look at the Hadley Digital.  I'm glad I did because this bag has proven to be one of my favorites, and while this is a review copy, I am actually considering purchasing one myself.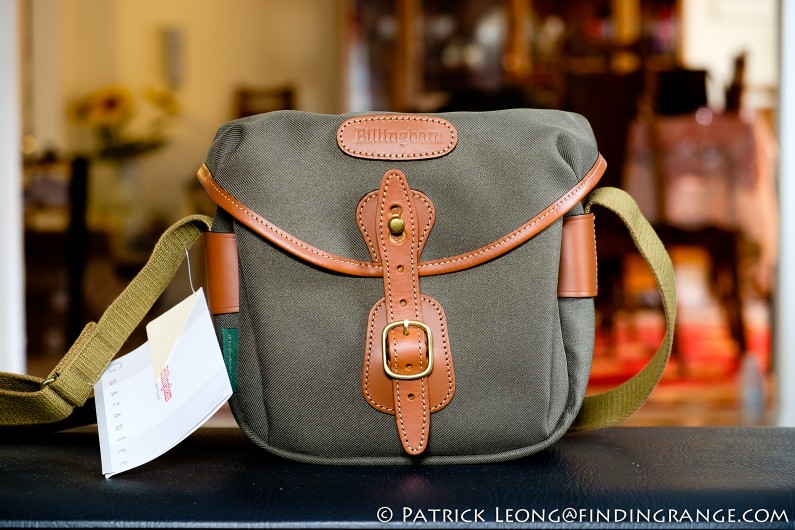 ↑ The Billingham Hadley Digital in sage and tan leather trim.
First off, the build and workmanship is just as good as any other Billingham bag.  The Billingham Hadley Digital is not cheap, and it may cost more than the average bag of this size but in my opinion, this is a classic example of you get what you paid for.  The stitch work is absolutely perfect, and the materials used to make this bag are the finest available.  Nowadays, there are a lot of manufacturers out there that are in the high end bag market.  A lot of them list all these materials that are generally perceived by people as high end like leather everything or metal this and that but I've used a lot of these bags before, and the materials themselves are just not up there in quality.  Yes, it may be nice to have a leather bag but I want a good quality one; instead of a leather that is thick and tough, I want something that is soft and supple,   It's really disappointing sometimes to get one of these bags, and find out that they just don't live up to expectations, especially given the price that some of these bags can cost.  Of course, I want to emphasize that this is not the case with every expensive bag out there because there are some truly excellent ones.  I'm sure of one thing though: Billingham has never made me feel this way.  The materials used in their bags are simply the best in my opinion.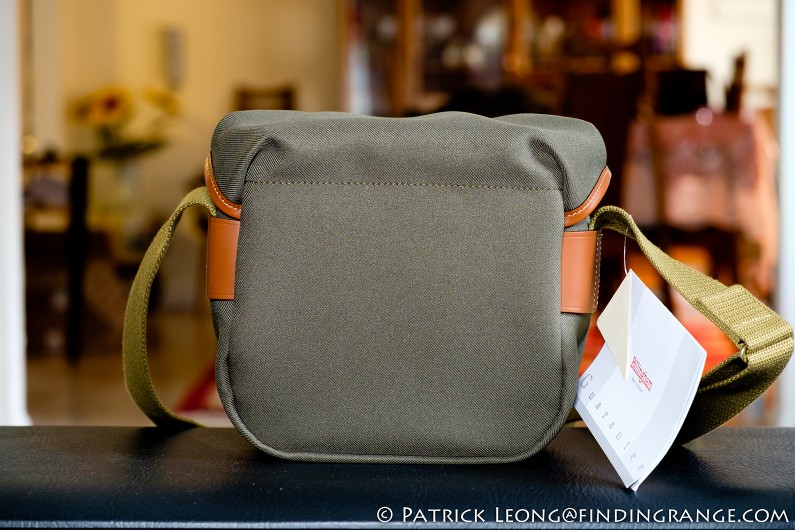 ↑ The back of the Hadley Digital.
For instance, the canvas is always soft, flexible, and it lasts forever.  If you want, you can even purchase a version of this bag that is made with Billingham's FiberNyte material.  It's a synthetic material that is slightly less soft but it is noticeably lighter, and tougher than canvas.  Personally, both the canvas and FibreNyte are excellent, so for me, the deciding factor is based on what color bag I prefer.  The colors for the canvas material are black with black leather trim, khaki with tan leather trim, and black with tan leather trim.  If you prefer the FiberNyte version, it's the one in this review, which is sage with tan leather trim.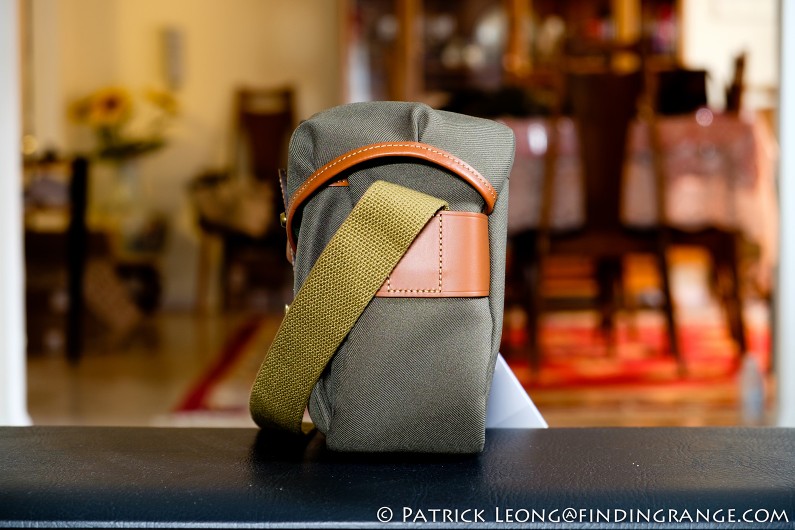 ↑ Here's how the side looks like; notice how the flap completely encloses the opening of the bag.
In addition, Billingham bags can definitely be counted on when it gets wet outside.  Both the canvas and the FiberNyte are waterproof, and I know this not just because they say so but because I've had countless personal experiences with these bags in heavy rain.  I've been in sudden tropical rainstorms where I've been drenched completely from head to toe but not one drop ever managed to get into my bag.  There were times where there was so much rain that a puddle would form on top of my old Hadley yet nothing inside was ever wet.  Even to this day, my Hadley has no problems keeping my gear dry, and it's over two decades old.  It's never been treated with any rain repellent chemicals either.  It's an everyday bag for me, it's been all over the world countless times, and it has definitely had it's fair share of abuse, especially since I don't baby my bags at all.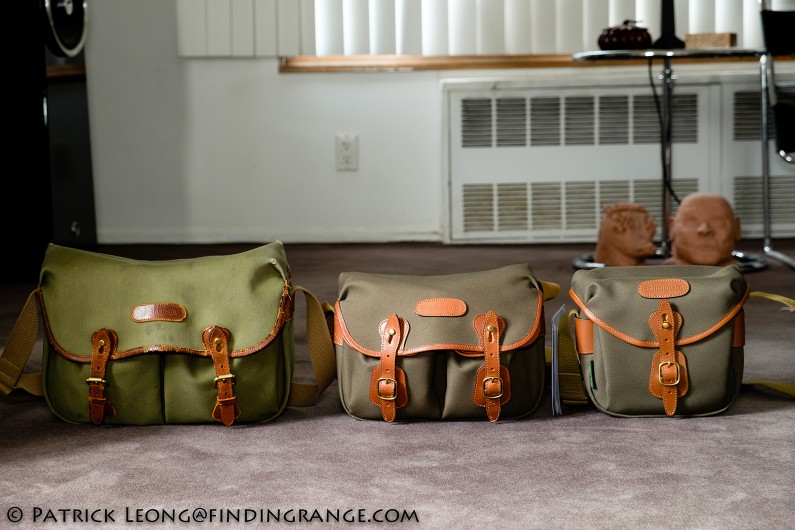 ↑ Here's a quick size comparison: my original Hadley, Hadley Small, and Hadley Digital.
The best thing is this level of protection is also found inside these bags.  Like the other bags in the Hadley line, the sculpted main flap of the Hadley Digital, which by the way, completely encompasses the main opening and the front pocket for even better protection from the elements, is held by a solid brass buckle.  This brass buckle is adjustable, and the leather tab is replaceable, which adds to the longevity of this bag.  The keyhole slot on the leather tab simply engages and disengages with the brass ClogBall on the bag.  I love that Billingham uses this quick release system in nearly all their bags.  The tab is extremely quick to release, and also silent unlike velcro, for instance.  You don't even have to look at the bag to engage or disengage the leather tab.  It's so easy that it's simply done by feel with one hand.  This quick release system is also very secure.  I can flip the Billingham Hadley Digital upside down, and the bag will not open.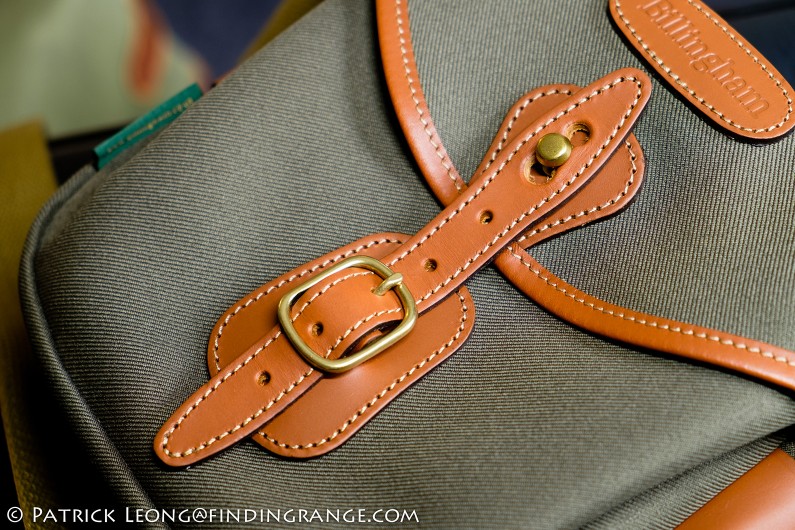 ↑ The workmanship is top notch.  The quick release system works great; it's fast, quiet, and secure.
Once you lift the flap, you're greeted with some of the best padding in the industry.  Even the top of the bag is well-padded thanks to the padded inner lid over the main compartment, which also serves as additional protection against rain and snow.  Once you lift that, you can see the ample padding surrounding the entire bag.  The Hadley Digital also includes two padded dividers which can be attached in any way you see fit since they have velcro on them.  I've been walking around the crowded streets of New York City with the Hadley Digital for a while now, and it's been through hard bumps, scraps, and even a couple of drops yet there's no damage to any of my gear.  There is also a front pocket that is large enough for a couple of spare batteries, and memory cards.  There is a button enclosure for it as well.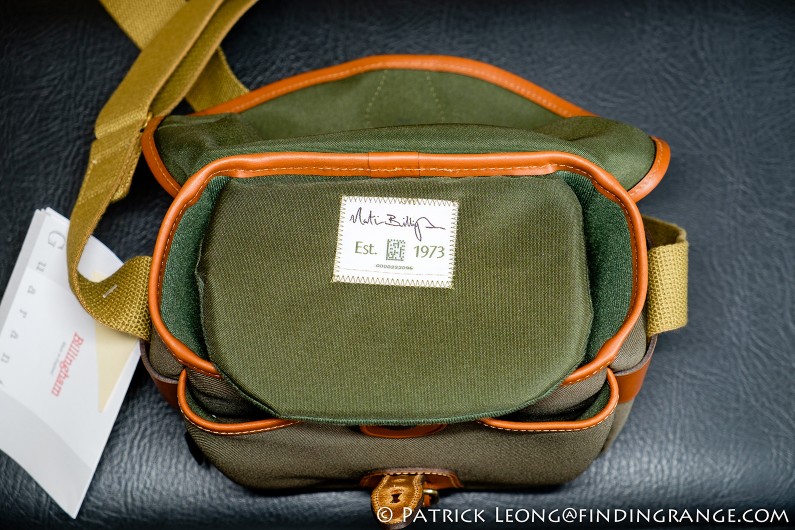 ↑ There's an padded inner flap.
↑ Here's a photo of inside the main compartment without any of the dividers.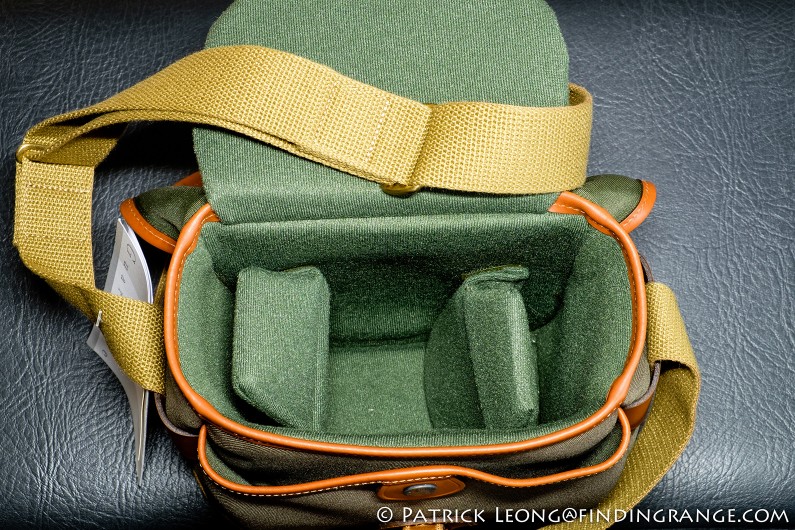 ↑ Here's the inside with the two included dividers.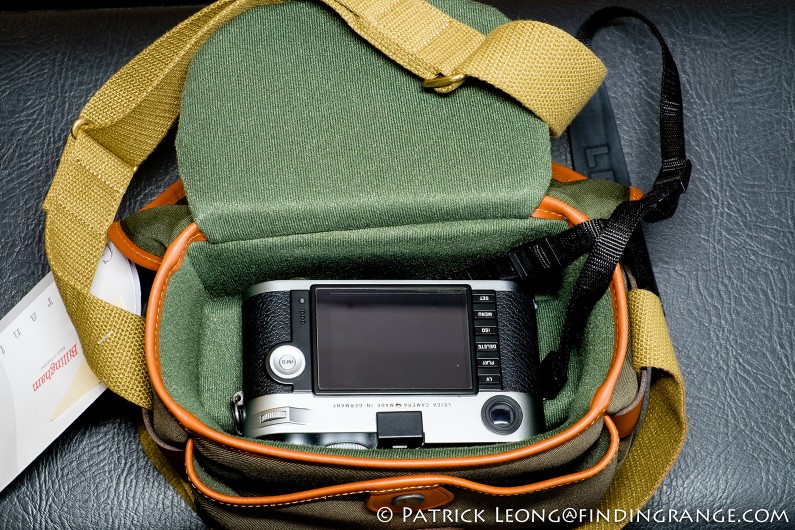 ↑ In this photo is my Leica M 240, 75mm Summilux, 35mm Summicron, and a 50mm Summarit f2.4.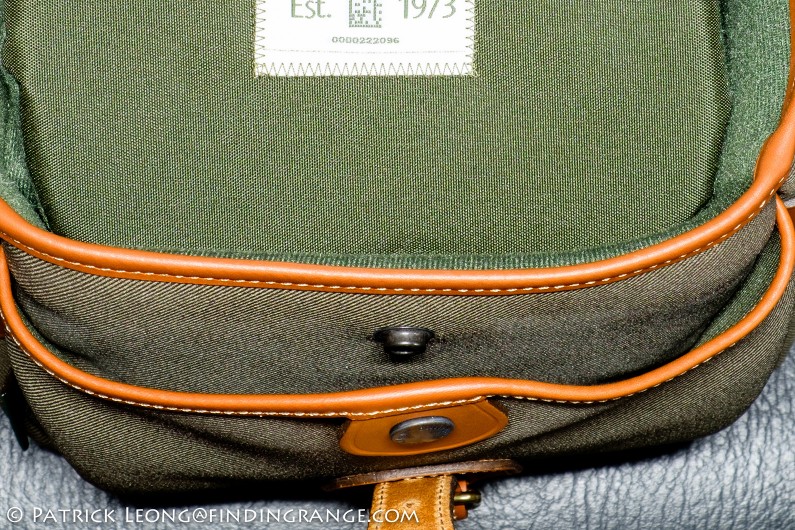 ↑ There is a front pocket that can hold a few miscellaneous items.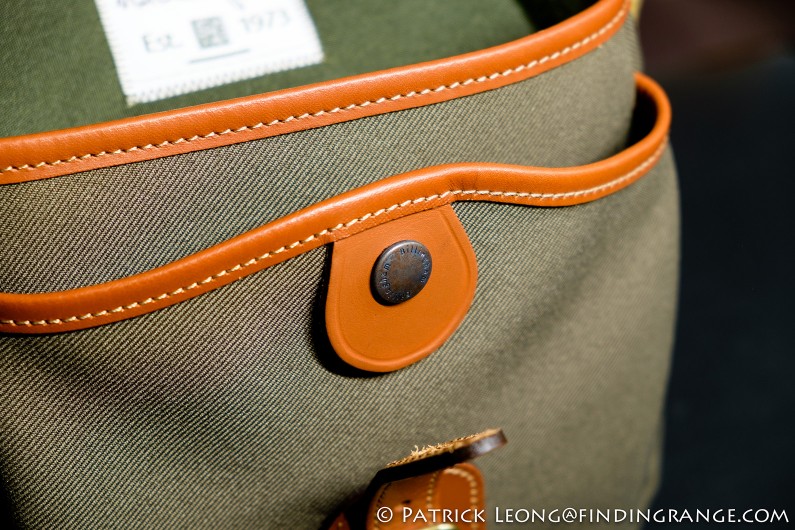 ↑ The front pocket is held together by a button enclosure.
Billingham Hadley Digital Bag in Everyday Use:
Overall, the Billingham Hadley Digital has proven to be a great everyday bag.  It's extremely light, so it's something that won't tire you out at the end of the day.  It's also compact yet it can carry a mirrorless or rangefinder camera with three lenses, and a few essentials like a couple of batteries and memory cards.  The great thing is since it is so small, it also feels perfectly at home just carrying around one camera with lens.  The materials used to make the bag are soft and pliable making it comfortable to wear.  The Hadley Digital wraps around and hugs the body very well making it quite easy to navigate through the crowded streets and subways of New York.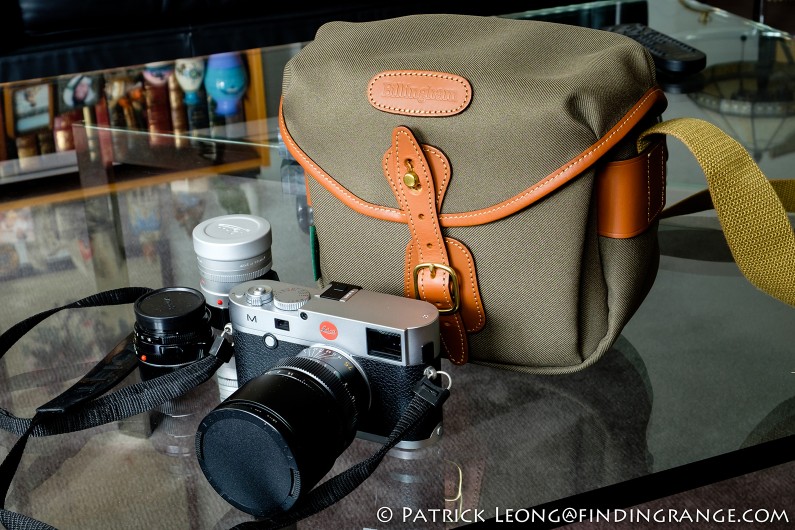 ↑ The Hadley Digital is compact but it can hold quite a bit.
The ruggedness of the bag is also a huge plus.  Like every other Billingham bag, once I put my gear in the Hadley Digital, I know it's safe.  I know I don't have to worry about any rain, cold, snow or sleet.  Because of the sculpted main flap, it even offers some protection against sand.  The padding is so good that it will protect my gear from even hard hits.  In my opinion, this kind of peace of mind is priceless, especially when you're talking about Leica gear or anything super expensive.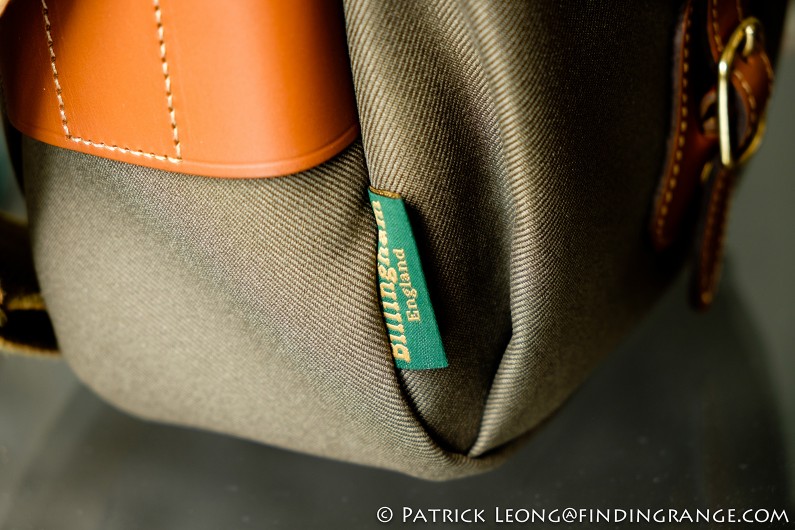 Furthermore, it's just not as flashy as some other bags in its class, which makes the Hadley Digital something you can actually use anywhere.  It's low key enough that no one is really going to think you have a camera in it, let alone an expensive one.  Let's be real; the Hadley Digital does not even look like the typical camera bag.  With that said, the Billingham Hadley Digital still has a classic and elegant look to it, so if you find yourself at a nice dinner or event, you wouldn't feel out of place carrying this bag with you.  To me, Billingham really mastered this; their bags aren't flashy yet at the same time, they don't look run down or cheap.  Understated elegance is probably the best way to described the Hadley Digital.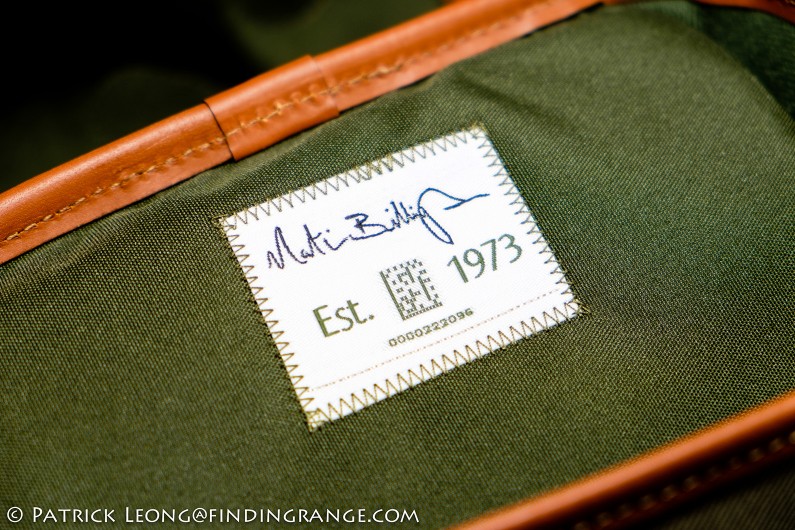 Billingham Hadley Digital Bag Technical Specifications:
External Dimensions

W210mm (8¼") x D130mm (5⅛") x H210mm (8¼")

Internal Dimensions

W180mm (7⅛") x D100mm (4″) x H170mm (6¾")

Capacity

2.50 litres (0.09 feet³)

Weight

0.47 kgs (1.04 lbs)
Billingham Hadley Digital Bag
If you're looking for a superb everyday bag to carry a small mirrorless or rangefinder kit, the Billingham Hadley Digital is a great choice.  At around $200 to $216, it is definitely one of the more expensive bags in its class but I don't think the price is unreasonable.  First off, there are a lot of manufacturers these days that make more expensive bags but don't offer the same level of quality as this one.  Second, I am very hard on my bags, and I use them all until they break or fall apart.  After over 20 years, my Hadley is still going strong.  At the time I bought it, I believe it cost me around $200 to $250.  If you do the math, it ended up being totally worth every penny.  It's definitely better than me buying a new bag every couple of years.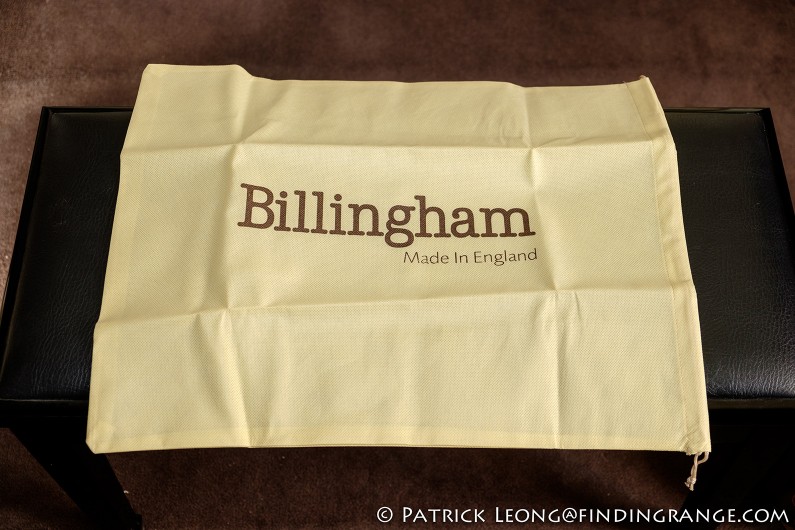 ↑ This is an image taken from another one of my reviews but the Hadley Digital also comes with essentially the same bag.
The truth is, Billingham bags are made to last, it's as simple as that.  They offer a level of protection, that at least I feel, is second to none.  While they are beautifully made bags that have a classic elegance to them, these are not bags that are designed just to look good.  Everything has a real function.  The materials are high quality because they are designed to last and take punishment.  The quick release system is both extremely functional and quiet.  There are no unnecessary bells and whistles.  Since the Hadley Digital is only a loaner, I haven't kept the it around as long as say my original Hadley or my other bags but I have no doubt in my mind that it is made with the same level of care, and attention to detail as my bags.  Therefore, if you're looking for a small bag for your daily photowalks, I highly recommend the Hadley Digital.
Thanks for taking the time to read my review!  If you're considering purchasing the the Hadley Digital, and my review helped you decide, please help support this site by purchasing from the links below or any mentioned in this review.  It will not cost you anything extra.  Thank you for your support!