Billingham Rucksack 25 First Impressions:
I've always preferred shoulder bags over backpacks when it came to carrying camera gear.  That's because I find shoulder bags a little more convenient when I'm out on the street taking pictures.  However, there isn't one day that goes by where I do not have a camera bag with me, and there are several days a week when I'm out all day taking pictures.  Over time, my back has been slowly paying for it.  So, for a long time now, I've been thinking more, and more about trying out a backpack because distributing the weight to two shoulders is better than one.  Then, one of my favorite bag companies, Billingham, released two new backpacks.  One is the Rucksack 35, and thanks to Billingham, I was able to get the larger one, the Rucksack 25, in for review.  Here are my initial impressions of it.
I have to say, I love this backpack so far!  I know, being that it's a Billingham product it's probably no surprise to anyone that has visited my site that I say this. :).  But hey, the people at Billingham make great products.  The bags are not only built from some of the best materials out there, they are built to last.  I have bags that are decades old, and still used all the time.  The Rucksack 25 is clearly no exception.  This is in every way up to par to every other Billingham product I've reviewed, and I've reviewed quite a lot already.  In fact, I would say it's even a tad better.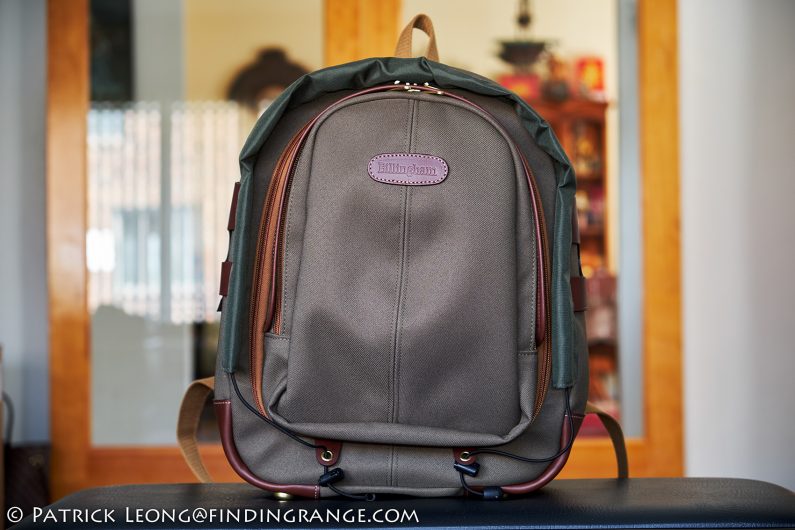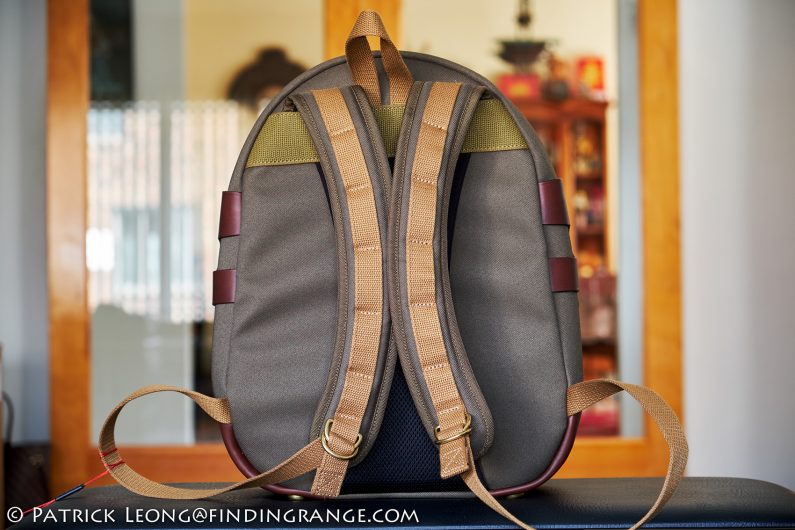 For one, the padding is simply incredible.  Billingham bags have always had great padding but I feel the Rucksack 25 takes it up a notch.  In terms of the dividers, what you see in these photos is what you get.  It's plenty, and you can fit a full frame DSLR with 5 lenses.  All around the sides, and the bottom feature a closed cell foam padding that's 2.5 cm thick.  It's rather stiff, which is actually great for several reasons.  For one, the the bag feels bullet proof.  Another reason why this is great is it helps the bag retain its shape.  This helps make sure your gear doesn't move around in your rucksack while you're walking.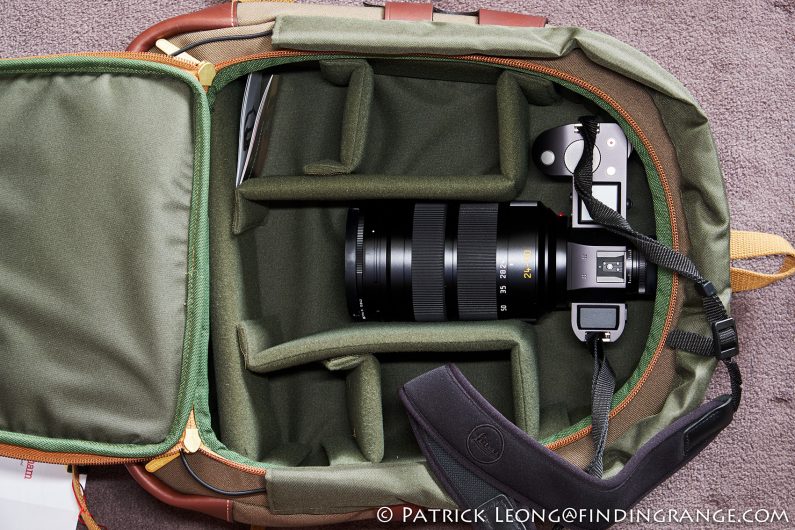 Has I mentioned before, the rest of the bag like the materials used are all top notch.  You can even get the Rucksack 25 in several different color combinations, such as, black canvas/tan leather, khaki canvas/tan leather, and burgundy red canvas/chocolate leather.  The one in this review is the sage FibreNyte/chocolate leather version.  It is absolutely beautiful.  There are also brass fitting throughout the entire bag, such as, solid brass feet on the bottom.  As for pockets, there's a huge zippered one in the front, which fits a ton of stuff, and a slim one inside the bag, which will fit papers, and documents.  If that's not enough, you can even attach AVEA pockets to the side of the bag.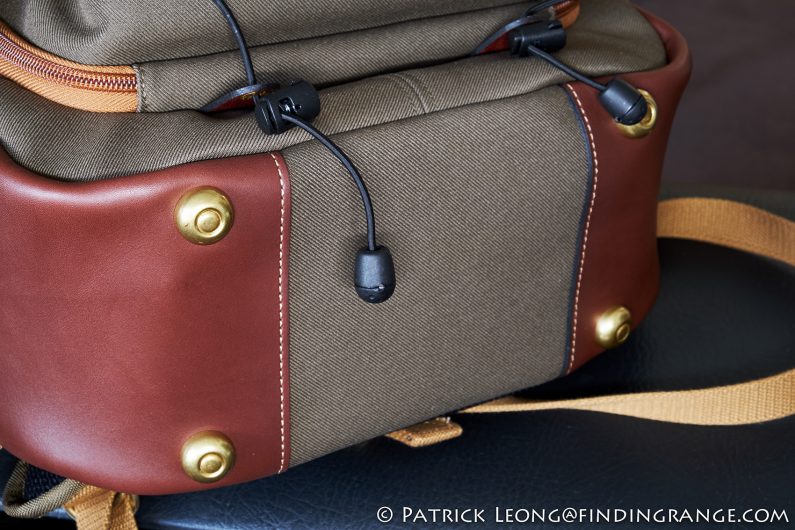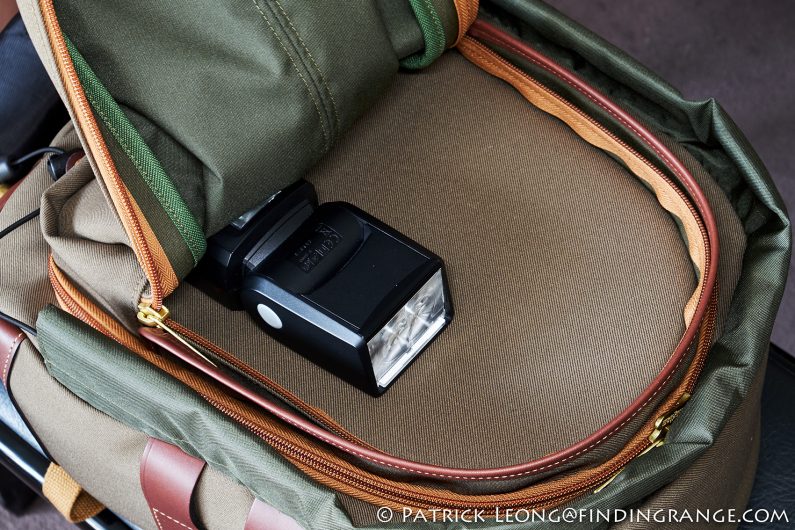 In addition to the excellent materials used to make this bag, the Rucksack 25 can definitely hold its own when it comes to bad weather.  Rain, sleet, and snow will not stop this bag from protecting your gear.  The three later Stormblock fabric is bonded with butyl rubber making this bag impermeable to water.  Both the main compartment, and the front pocket's double zips are protected by their own rain guards.  The rain guard on the main compartment is also adjustable with a drawstring, so it can be closed tight when you need ultimate protection or pulled back for easy access.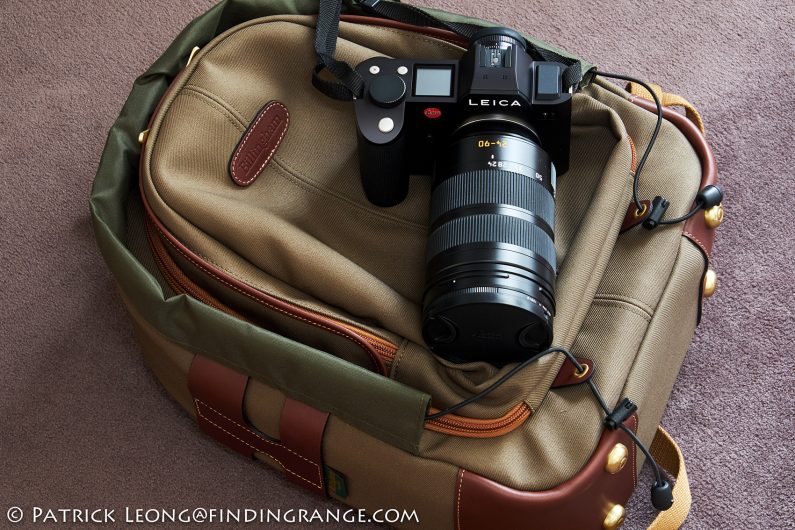 This is a really, really nice backpack.  I'm seriously impressed so far.  The Rucksack 25 has actually been a great fit for my Leica SL system.  I can carry my SL, the 24-90mm zoom, my 50mm Summilux-SL, and a bunch of M lenses.  Imagine if I had to carry all this gear in a shoulder bag?  All this weight would be pulling me down on one side.  It wouldn't be nearly as comfortable as carrying it in this backpack.  Of course, if I want to go light like say just my SL and the zoom, it can totally do that as well.  It's perfectly comfortable.  I'm going to use the Rucksack 25 more, and expect my review to come soon.  I'll also try the bag out with various other gear, such as, my Fuji X Series, and Leica M systems.  As always, thanks for stopping by!  If you want more info, you can check out the Rucksack 25 on the Billingham website.