Gitzo Century Compact Messenger First Impressions:
When I first heard about Gitzo coming out with new camera bags, I have to admit, I was a bit surprised.  From personal experience, I know they make fantastic tripods that are built to last but camera bags?  Well, the more I looked into them, the more they peaked my interest.  Take for example, the Gitzo Century Compact, which is what I will be talking about today.  First off, the storage space looks decent.  There's even room for a tablet yet the bag itself isn't that big.  It's actually quite small.  Plus, it looks like this series of bags have some pretty unique features, and best of all, the prices aren't crazy high.  Gitzo currently makes one backpack, and two messenger bags.  The Century Compact is the smallest.  It has just enough room for a decent mirrorless setup, and here are my first impressions of it.
Nowadays, people expect a lot out of their camera bag, and to me, it's almost as if Gitzo went through a massive checklist of all the features that would make the perfect bag for a mirrorless system, and basically include them all in the Century Compact.  So far, I am actually pretty impressed by what I see.  First off, other than a small little Gitzo logo on the front of the bag, the Century Compact is pretty stealthy.  It really gets away with looking like a typical messenger bag that one would take to work.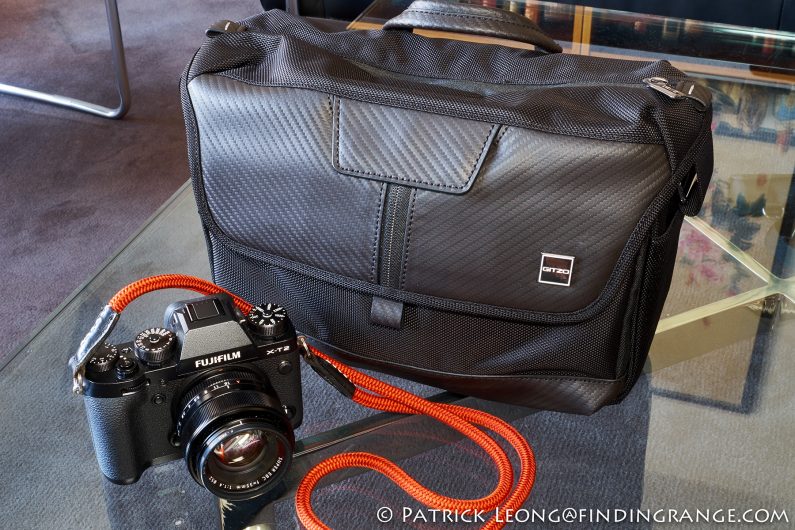 ↑ The Gitzo Century Compact Messenger.
As for storage, it has a nice front pocket with plenty of slots to help you organize your accessories.  There is a back pocket for papers.  The main compartment has enough room for three lenses and a body.  I'm not cramming anything in either.  The outer dimensions of the bag are 8.27 x 12.99 x 4.72 inches, which make the Gitzo Century Compact very…compact lol but at the same time, I had my Fuji X-T2 with XF 35mm f1.4, XF 56mm F1.2 APD, and Zeiss Touit 12mm f2.8 along with my iPad Pro 9.7 comfortably in the main compartment.  Yes everyone, this bag also has an internal padded slot for a tablet.  Keep in mind that the XF 56mm and 12mm f2.8 are actually bulky lenses too.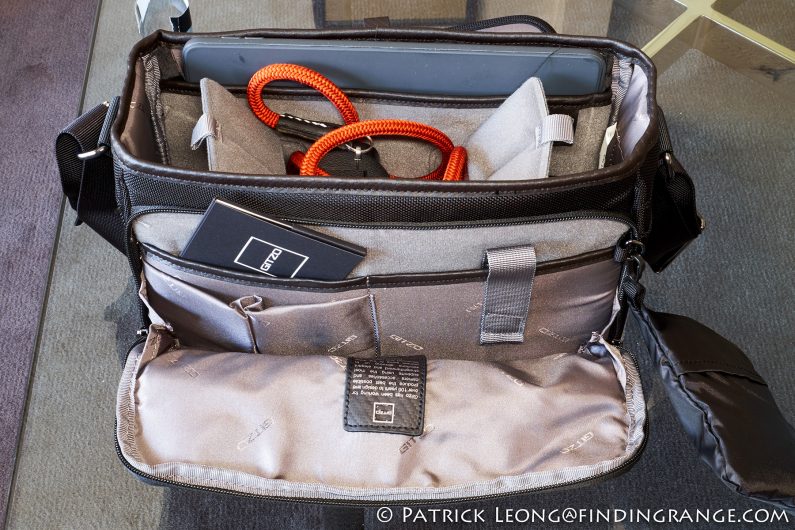 ↑ There are plenty of compartments in the front pocket for accessories.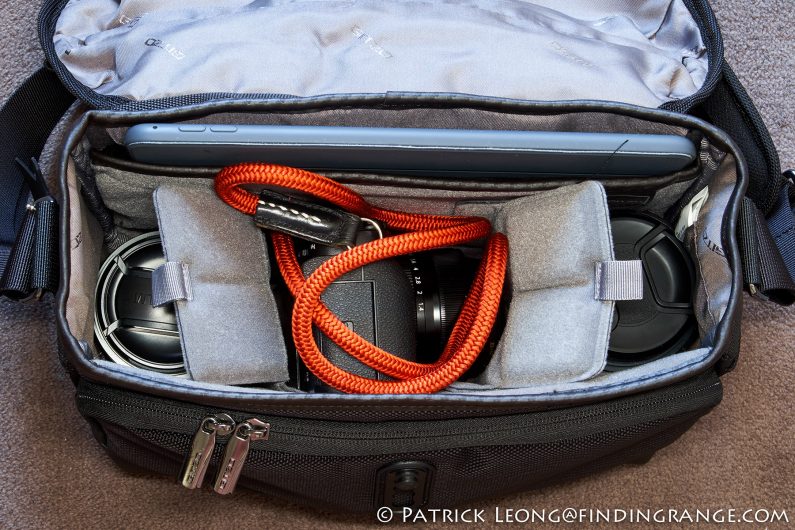 ↑ This bag easily holds a three lens mirrorless or rangefinder system.
Speaking of protection, the bag is decently padded as well.  There are a total of three padded dividers.  There is also weather protection.
There are also some great features that just make using this bag a whole lot easier.  For one, you have quick access to the top of the bag through a zipper without the need to open the flap.  Speaking of the flap, Gitzo uses what they call a G-lock flap closing system.  It is powered by Fidlock, which is a pretty unique magnetic locking mechanism.  It is very secure but at the same time, opening it only requires one hand.  Simply pull down on the leather tongue to open the flap and just release it to close it.  I'll talk more about the locking system in my review but you can see a photo below of the leather tongue for now.  Lastly, there is a trolley connection on the back of the bag as well, and a small pocket with a magnetic flap on the front of the bag for a lens cap.  I think the lens cap pocket is particularly cool considering every time I take my camera out of my bag, I usually end up putting my lens cap in my pocket instead of wasting time re-opening my bag.  This can get the lens cap a little dusty, so this small pocket on the Gitzo Century Compact is a great feature in my opinion.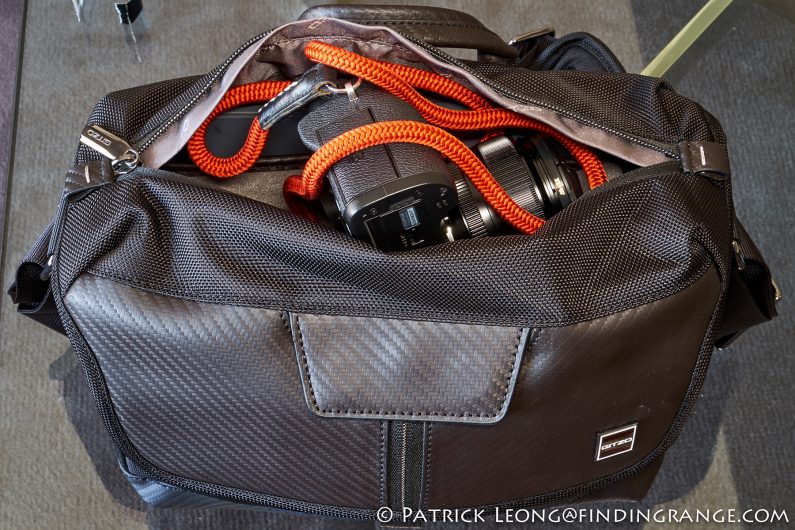 ↑ You want quick access to your camera?  Just unzip the top.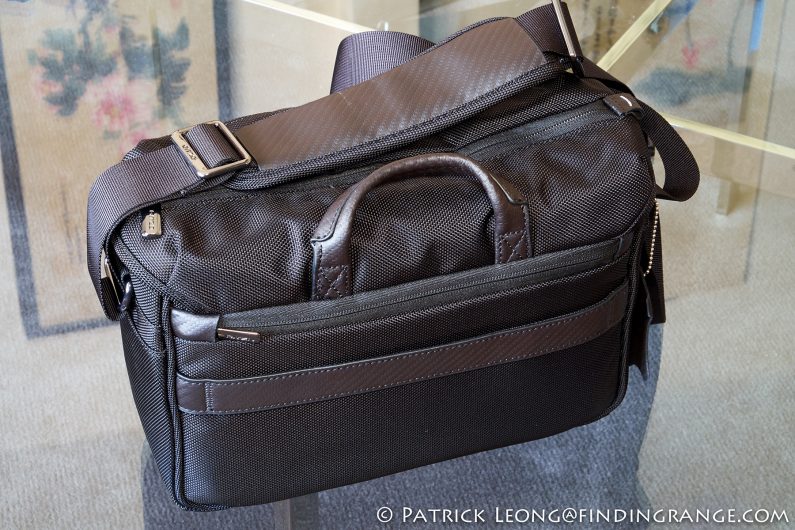 ↑ There's a trolley connector, pocket, and handle on the back.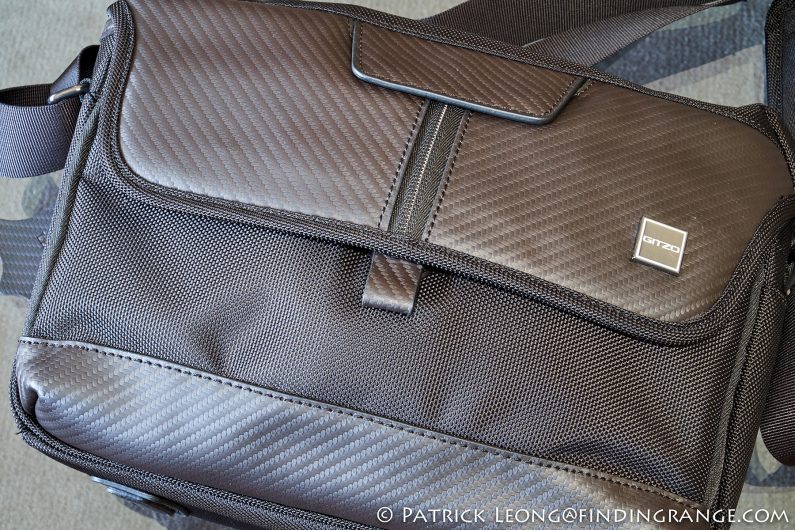 ↑ Simply pull down on the leather tongue to open the flap.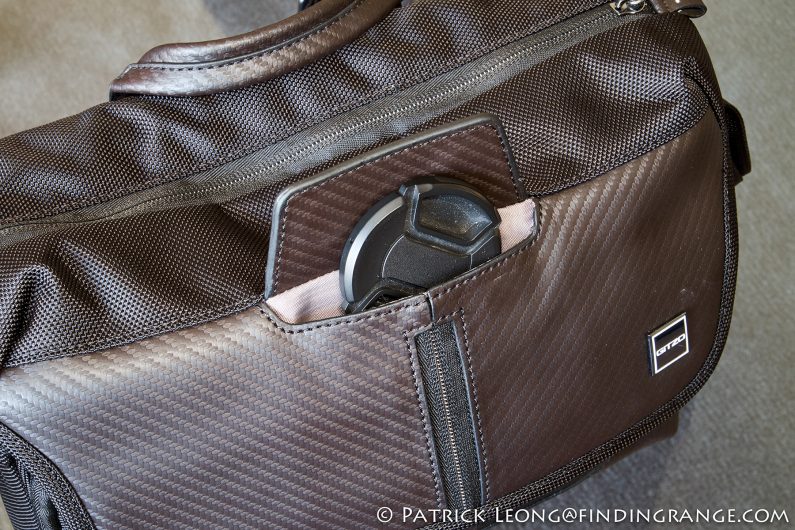 ↑ Pocket for a lens cap with a magnetic flap, which definitely comes in handy.
So far, I really like this bag.  The Gitzo Century Compact Messenger is well-designed, and it really has many of the features that I want in a bag of this size.  Expect my review shortly.  Thanks for stopping by!
If interested, the Century Compact can be purchased at B&H Photo through the link below.