Leica M10 Photos: Back From Tokyo Japan
I'm back from Tokyo, and I have to say, it really didn't feel like a long vacation but then again, what vacation ever feels long enough, right ;)?  I definitely miss it already; it's a place I've been to many times before yet I still can't get enough of it.  I love the sounds, the smells, the sites, the culture, and also the food, of course :).  Anyway, as some of you know, I brought the Leica M10, and the new Billingham Hadley Small Pro with me to test this time.  Expect reviews (my first impressions of the Hadley Small Pro is here) of both but for now, I thought I'd post a few pics from my trip.  These are definitely not all my photos that I took.  They're just the ones I managed to do while drifting in and out of consciousness lol.  I've been experiencing a bad case of jet lag, which was never an issue for me in the past.  The bulk of my photos will be in my M10 review.
So, every time I go to Tokyo, I stay in Shibuya, which is district of Tokyo.  Think of Shibuya as having the intensity of Times Square multiplied by a thousand.  That's how I think of it at least.  There are lights everywhere, tons of people, and millions of things to do.  There are a lot of great places to eat as well.  You also get to see something really cool.  I'm sure a lot of you have heard of the Shibuya Crossing, right?  If not, it's an intersection where basically hundreds of people cross in all directions at the same time yet still manage to get where they need to go without running each other over.  Its an amazing site to see.  I didn't photograph it this time because I took the same pic several times before, and if you google it, I'm sure you'll find it from someone.  My hotel was literally only a few blocks from there.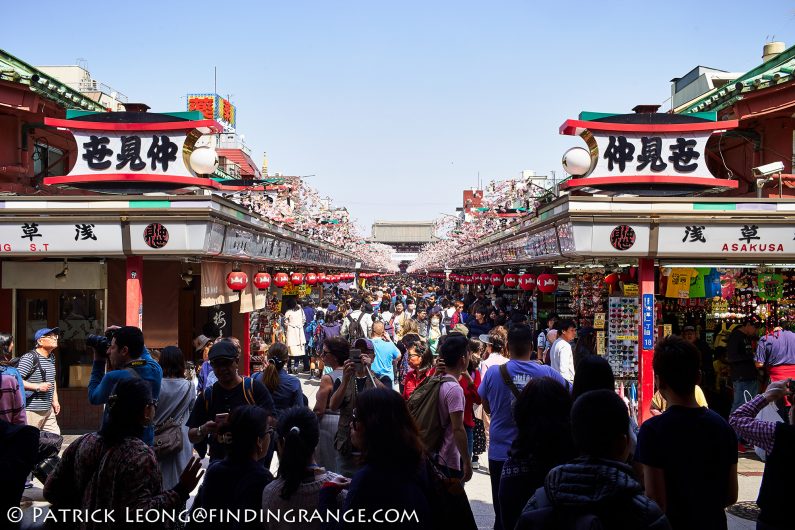 ↑ Asakusa taken with the 35mm Summicron ASPH.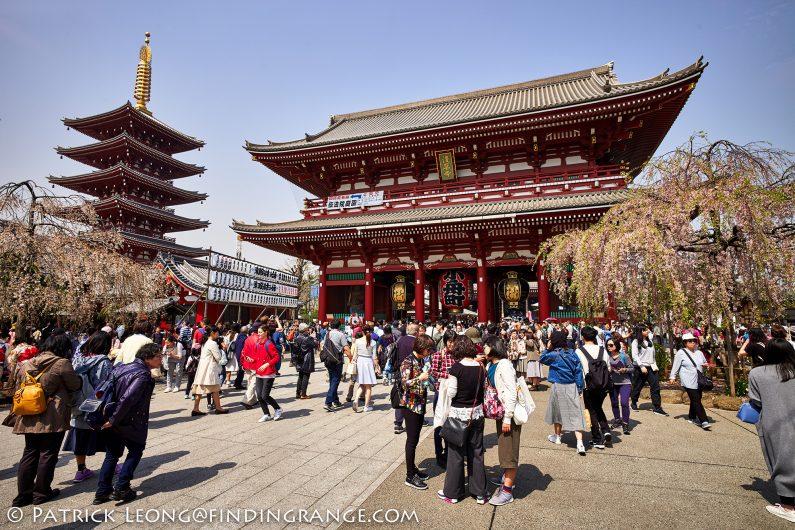 ↑ Senso-Ji in Asakusa taken with the 18mm Super Elmar ASPH.
From Shibuya, it's an easy train ride to basically everywhere in Tokyo.  Some places I went were Harajuku, Ginza, and Akihabara.  I also went to Asakusa.  I was up early every morning, and I went back to the hotel late at night.  I also went to Kamakura, which is outside of Tokyo, to check out some temples.  I may post those pics in a separate post.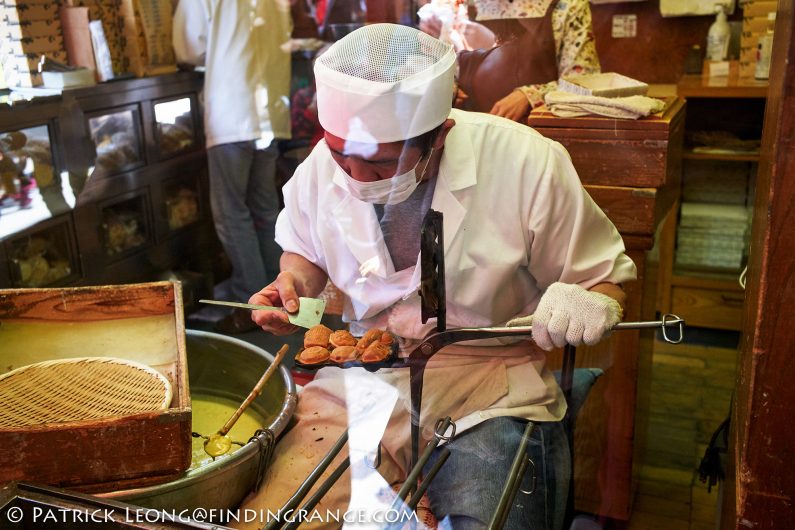 ↑ There were a lot of tasty treats in Asakusa. Shot with the 35mm Cron ASPH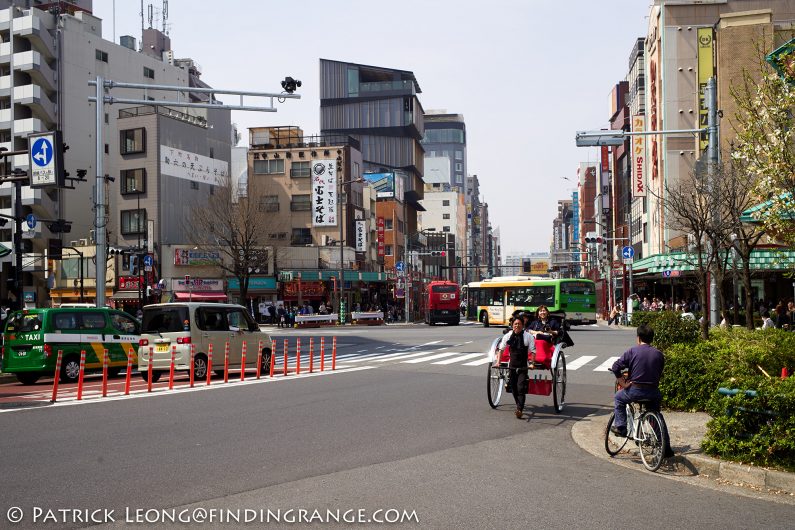 ↑ Another photo of Asakusa taken with the 35mm Cron ASPH.
Throughout the whole time, the Hadley Small Pro was with me everyday along with the Leica M10, my 35mm Summicron ASPH, my 50mm Summilux ASPH, and my 18mm Super Elmar, which was actually my most used lens there.  The kit was light and easy to carry around all day.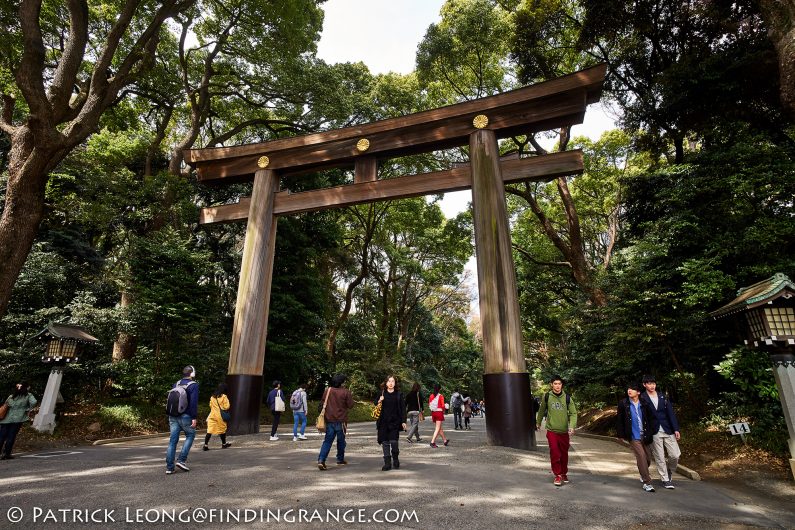 ↑ Entrance to Meiji Shrine in Harajuku taken with the 18mm Super Elmar ASPH.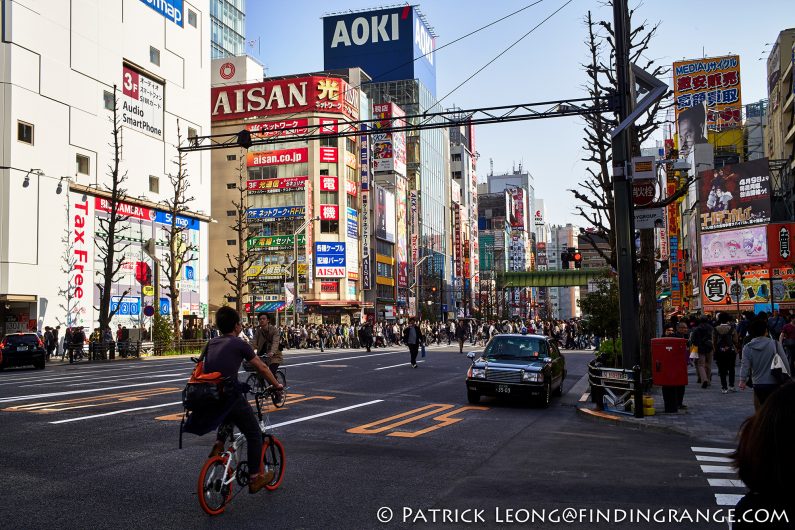 ↑ If you're looking for anime, manga or electronic goods, Akihabara has tons of stuff. Taken with the 35mm Summicron ASPH.
The Leica M10 performed brilliantly.  Leica did an absolutely wonderful job with it.  It feels more like a film M than any other digital M before it, at least to me.  On a little side note, I was surprised to see so many people carrying an M10.  I even ran into a reader of my blog with an M10 there :).  It's funny how great conversations and even friendships can start off with conversations about Leica.  You start off talking about Elmars, Summicrons, and M10s and before you know it, your buddies with someone who lives half way around the world.  It seems to happen a lot with the Leica stuff, which I think is particularly cool.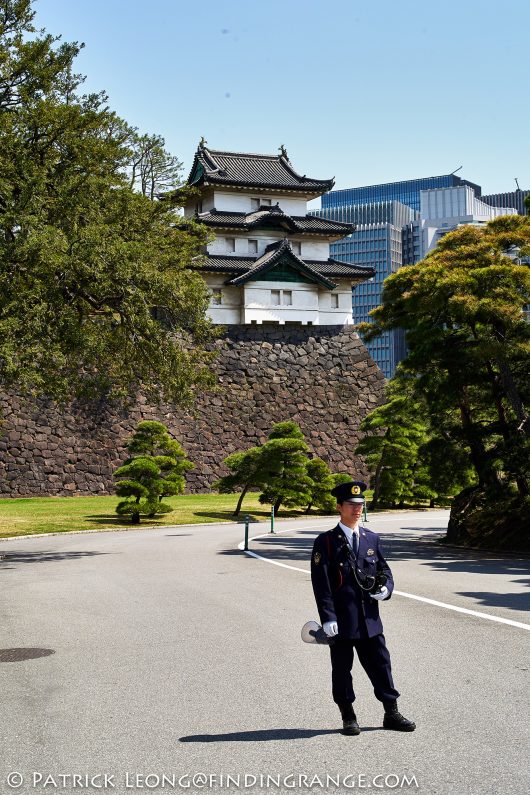 ↑ We visited the area around the Imperial Palace in Chiyoda.  50mm Summilux ASPH.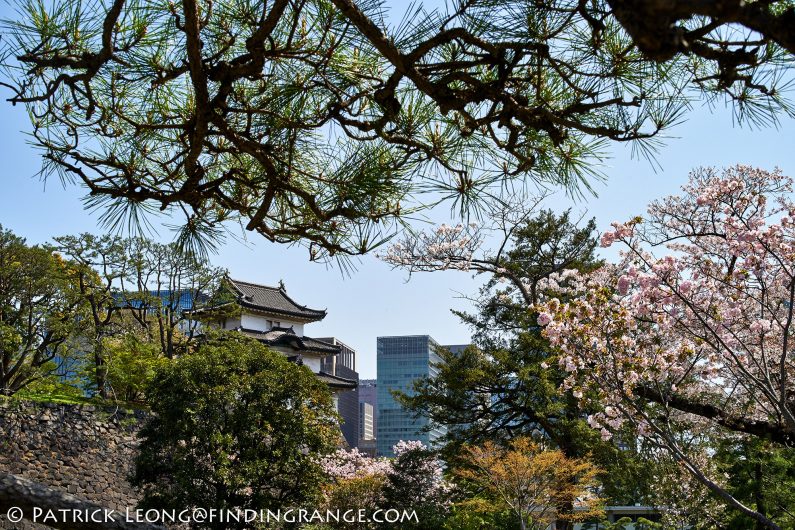 ↑ Here is another photo taken with the 50mm Summilux ASPH.
If you're looking for a rangefinder, the M10 is just about perfect.  I had an M9, and then an M 240, which I loved.  If you're still with an M 240, and you're happy with it, by all means, keep shooting with it because it's a fantastic camera even when compared to the new M10.  However, while the improvements made to the M10 may appear small, they all add up to a noticeably more refined M.  It's also been extremely reliable while I was in Japan.  No bug or hiccups of any kind.  In my opinion, the M10 is now like the film MP: there's really not much more that needs to be improved if you're looking for a traditional rangefinder that's digital.  An M is all about the rangefinder, and being discreet, highly capable, and cut down to only the important stuff.  This description is exactly what the M10 is: 24 MP is plenty, the electronics are great, the viewfinder has been improved, the body is slimmer, and all the controls are cut down to just the bare essentials.  Best of all, you can still attach that 30 year old M lens on it, and produce fantastic images.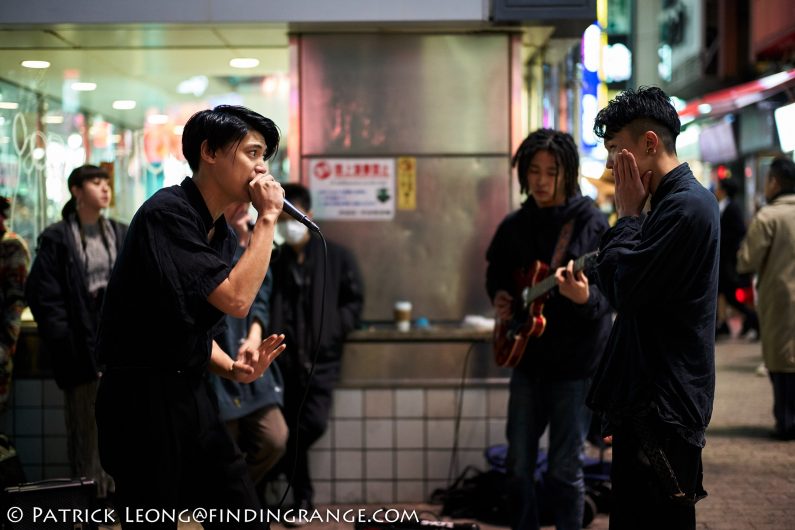 ↑ Performers in Shibuya at night.  Taken with the 50mm Summilux ASPH.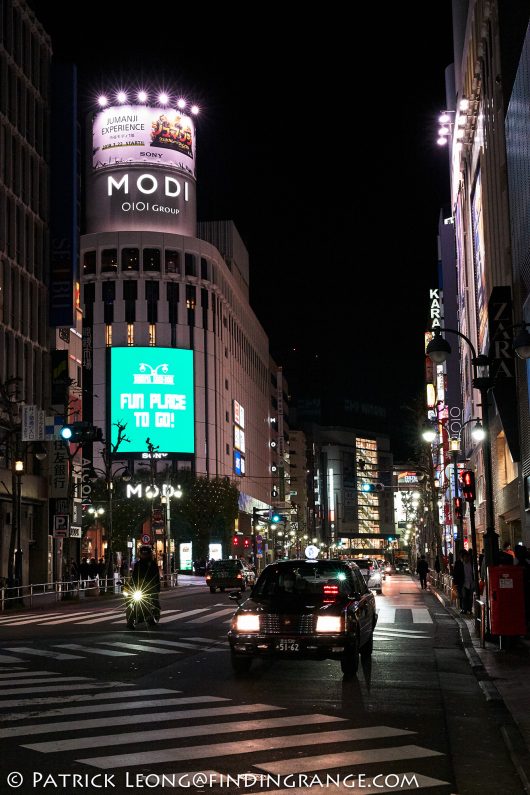 ↑ Shibuya at night taken with the 50mm Summilux ASPH at 12,500 ISO.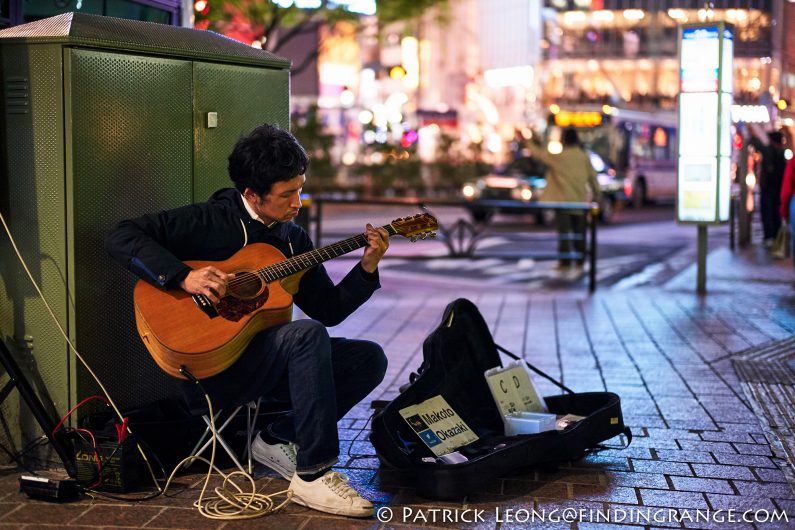 ↑ Here's another shot taken with the 50mm Summilux ASPH in Shibuya.
But with that said, I know a few of you have asked me to compare my experience with my SL to the M10's, and for now, all I have to say is that while I enjoyed the M10 immensely, I still found myself missing the SL quite a lot when I was there.  It's been over a year and a half since I went from the M to the SL system, and during that time, the SL system has really managed to seduce me.  I went from a person who always thought it would be an M all the way to someone who is essentially a fully converted SL user in every way.  I absolutely love the SL, and it's by far my favorite Leica that I've ever bought.  I'll talk more about this in my M10 review.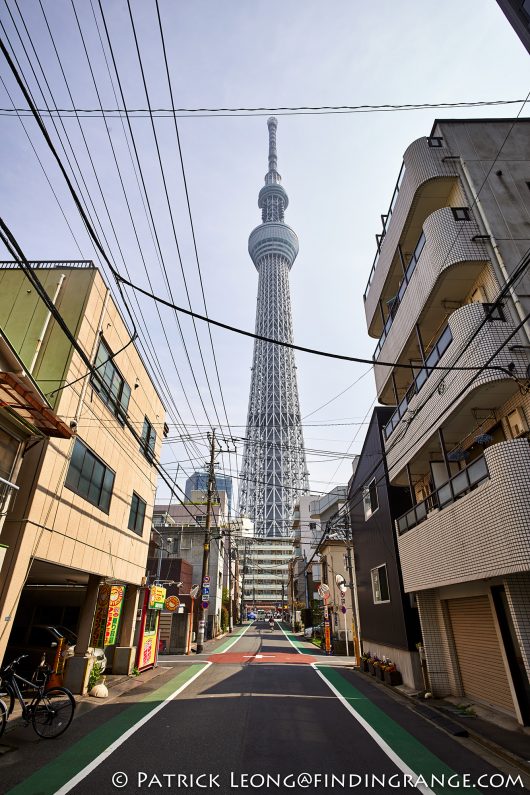 ↑ This is the Tokyo Skytree.  This was taken with the 18mm Super Elmar ASPH.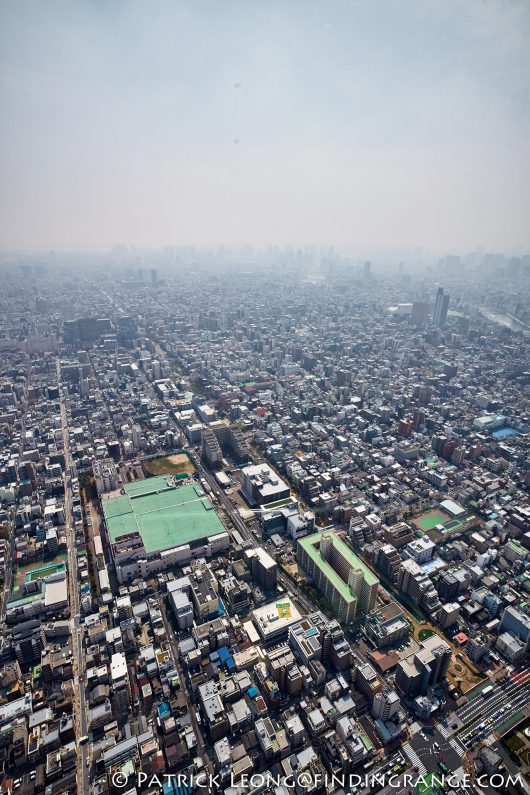 ↑ It definitely wasn't the nicest day to take photos but this was taken with the 18mm Super Elmar ASPH in the Skytree.  The view was quite amazing.  There was actually a higher level, which I went up to later.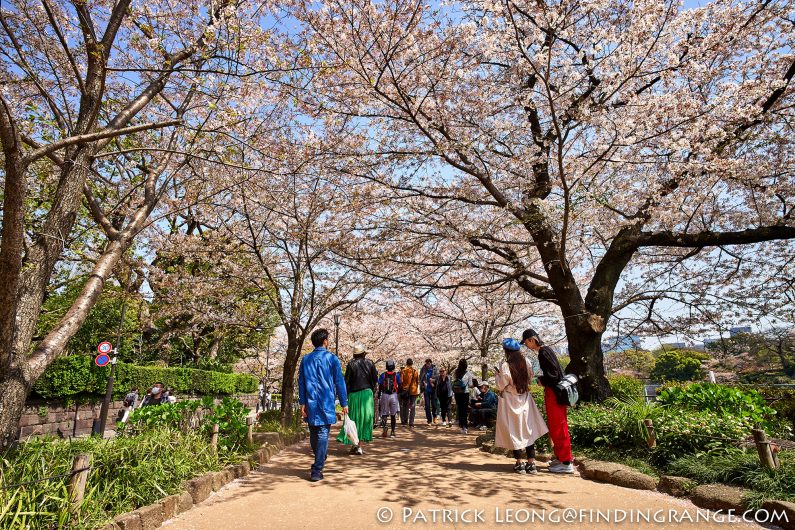 ↑ I was there during the cherry blossom season this time around.
For now, I hope you enjoy the pics, and stay tuned for my upcoming Leica M10 and Billingham Hadley Pro reviews.  I didn't forget about the Fuji reviews I was suppose to post before my vacation, so those along with my review of the 90mm APO Summicron-SL ASPH will come first.  Thanks for stopping by!