Fuji X-T3: Portrait Shoot Around NYC With The XF 35mm f1.4:
One of my friends, who's actually an excellent street photographer, wanted to branch out a bit, and had asked if I could schedule a shoot for him with a model that I know.  I did it and I said I would accompany him but I would not take any pics because currently, I have a ton of photos to still finish editing, and of course, finishing up some reviews for this blog.  However, I'm never without a camera, and in this case, I brought along my Fuji X-T3 just in case ;).  I also brought along a few lenses: one of my favorites, the XF 56mm f1.2 APD, the XF 18-55mm, and the XF 35mm f1.4.
Well, as you might've guessed by reading this post, I ended up taking some pictures.  I really didn't want to because like I said, I am just buried with photos to edit but the opportunity was there, and the truth is, I still wanted a couple of images for my X-T3 review.  It has taken me so long to finish it that I wanted to make the review extra special.  Since it wasn't my shoot though, I got to mess around a bit and experiment.  There wasn't that pressure of actually having to produce decent work if I didn't feel like doing it.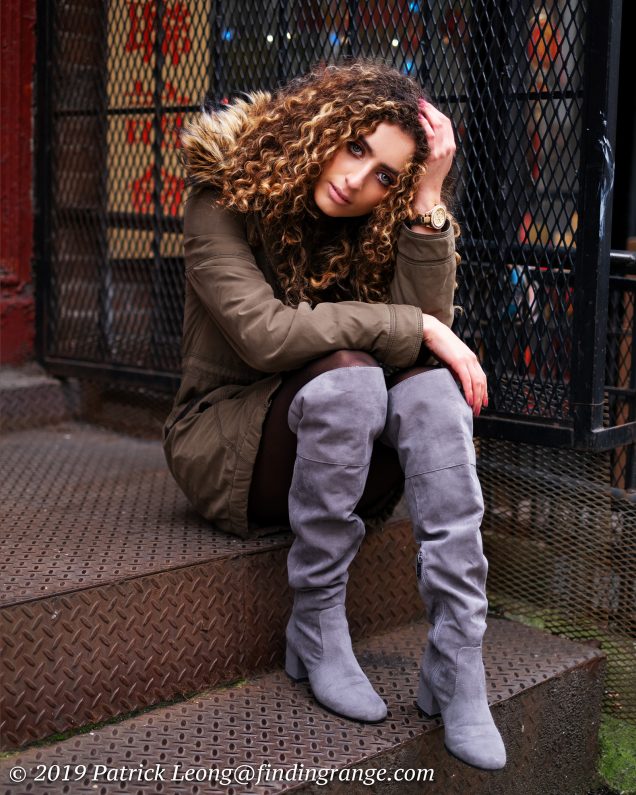 ↑ This was taken at f1.4 around the Lower East Side.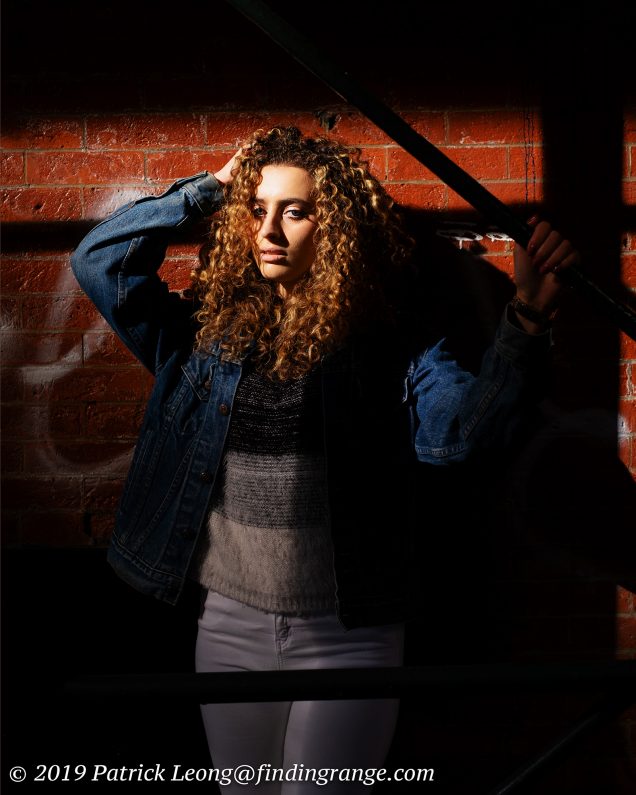 ↑ This was actually stopped down a bit to f2.5.  This was early morning, and I thought the little bit of light here was so cool.  Good that my friend saw this spot.
So, as I said before, I brought along a bunch of lenses but the star of this shoot was the XF 35mm f1.4 R lens.  This was the first shoot that I've used the XF 35mm 1.4 so much.  In fact, out of all these photos here, there were only two shots with the XF 56mm f1.2 APD, and one with the XF 18-55mm.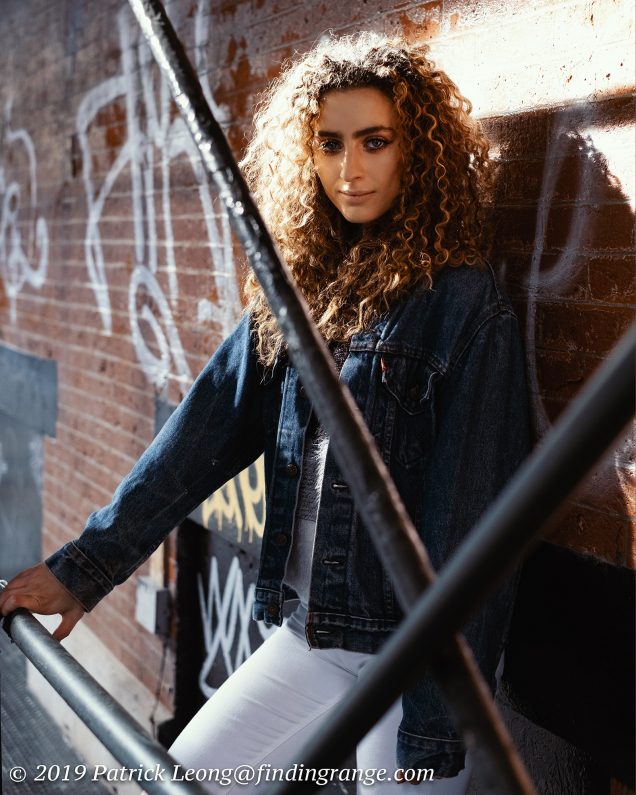 ↑ Here's another at f2.5.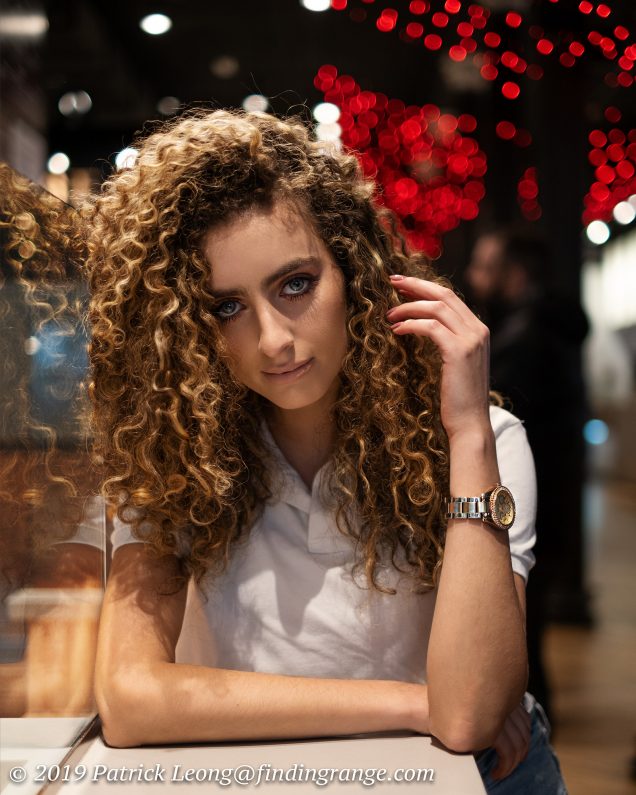 ↑ This was inside some food place.  I don't do too many of those bokeh ball shots but there's actually two in this post :).
As some of you know, the XF 35mm f1.4 R lens is one of the first lenses to come from Fuji for the X Series system.  Optically, it has always been fantastic but there are some out there that weren't too happy with the autofocus when it first came out.  Through numerous firmware updates though, the XF 35mm f1.4's autofocus has been significantly improved, and on the X-T3, it is really darn quick.  I haven't had ANY issues with it.  I don't speak for everyone but I find it downright fast on my X-T3, and in this shoot for instance, I had no problems locking on focus at f1.4, especially when she was moving quite quickly and changing poses.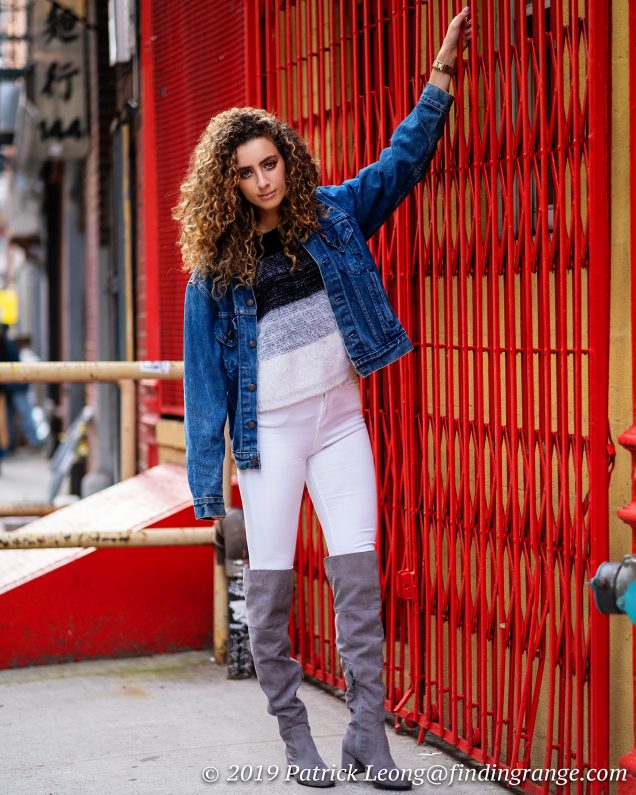 ↑ This was taken with my XF 56mm f1.2 APD lens.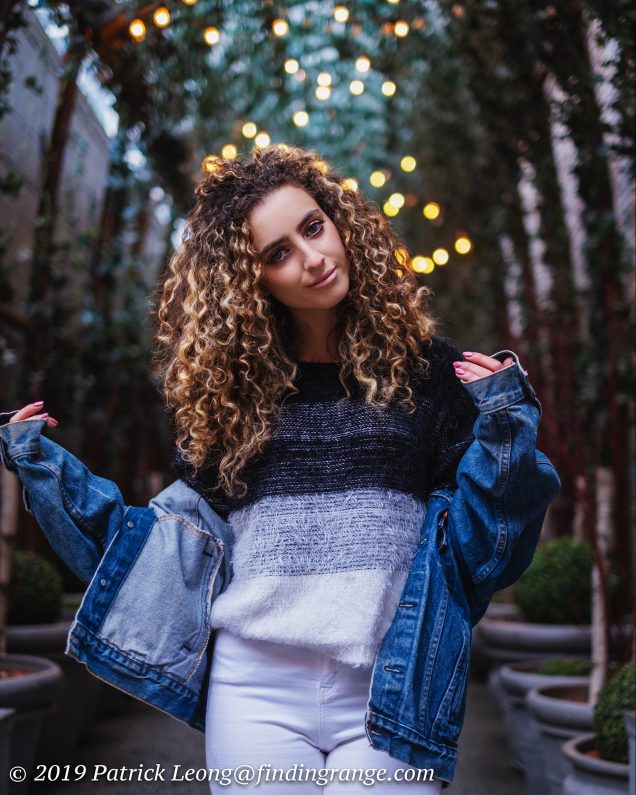 ↑ Here's the other bokeh ball shot I was talking about.  This was taken with the XF 35mm f1.4 wide open.  This lens works so well with the new X-T3.  It's like a dream combo to me.
In terms of size, it's also not much larger than the XF 35mm f2 R WR lens.  I own the XF 35mm f1.4 but I've used the XF 35mm f2 a lot, and I also reviewed it.  Weight wise, it's only 17g heavier than the f2 version.  I love both lenses, so I'm not ratting on the XF 35mm f2 or anything lol.  The XF 35mm f2 does have even quicker autofocus, and it is weather sealed.  However, not having weather sealing isn't the end of the world for me, and autofocus wise, the f1.4 version is plenty fast enough for me.  All I'm saying is if you're finding yourself needing a lens with a larger aperture (which is what I want), don't let the fact that this is one of Fuji's oldest X Series lenses deter you.  It's still a killer piece of glass.  I reviewed it a few years ago when it first came out but I'm thinking about writing up a new review for it.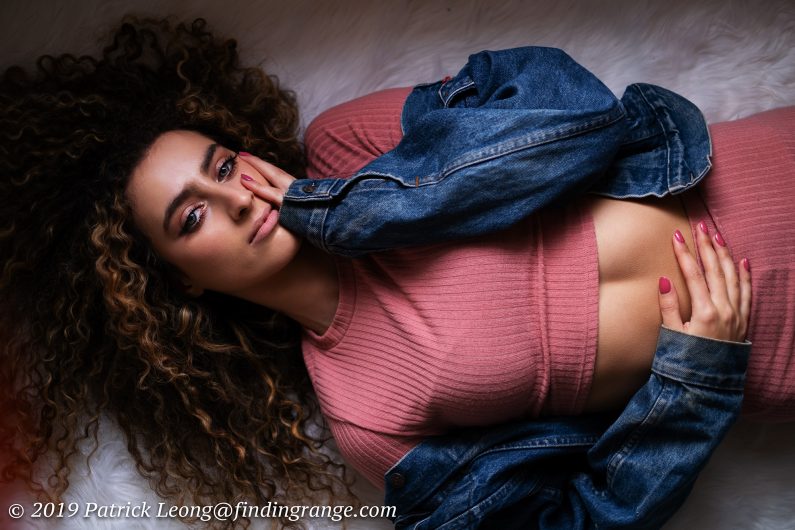 ↑ This is an indoor shot taken at f1.4.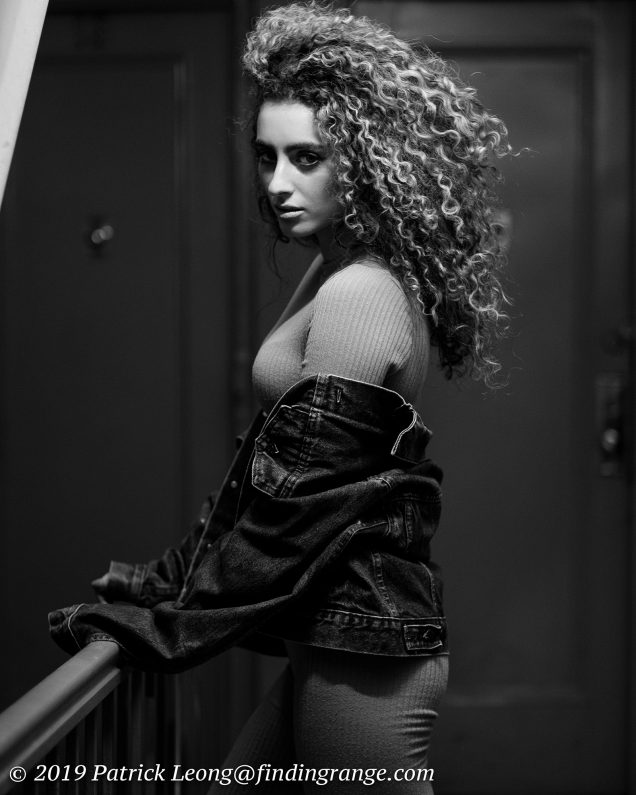 ↑ I have a color version of this photo but I don't know…I kind of like this in a darker, moodier black and white.  This was taken with the XF 56mm f1.2 APD.
Anyway, now that we got the gear talk out of the way, let's talk about the pics.  Location wise, these were taken in Soho, and Chinatown.  We were walking around in the morning, and ended up pretty much spending the whole day shooting.  It was a very chill shoot; the model brought tons of different outfits, and I like working with her a lot because not only is there great conversation, she's pretty much up for anything photographically.  I was talking to my friend, and we had mentioned that as street photographers, it's not out of the ordinary to spend hours walking around the city.  It's not unusual to walk in circles or back to the same spot multiple times.  However, not everyone who's not used to this thinks that way.  This model is willing to walk miles in the cold just to look for some cool backgrounds to use.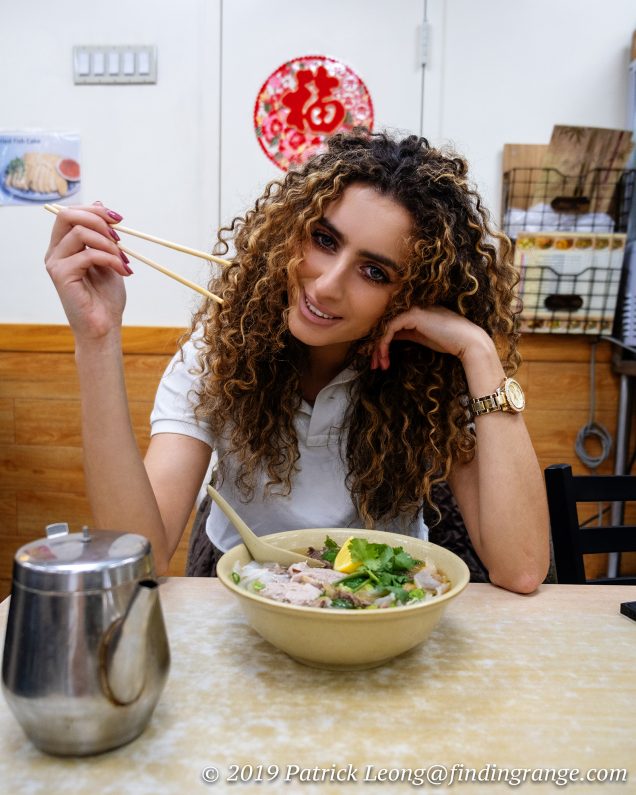 ↑ Of course, if you shoot with me, you'll probably eat too because I get hungry lol :).  This was taken with the XF 18-55mm f2.8-4.
Processing wise, I had mentioned that I've been primarily using Capture One for all my RAW files.  However, I've actually switched back to Photoshop CC.  I have some settings I've created or tweaked that I still like, so I've been revisiting those.  Also, I did not use the Fuji profiles for these edits.  In fact, I actually don't use those profiles much at all in general.  Lastly, with the exception of the horizontal shot, these photos were cropped to the 5:4 ratio to fit Instagram (btw, I have more photos on my Instagram if you'd like to see).
Anyway, I hope all of you enjoy the photos, and please stay tuned for my X-T3 review. I will have a lot to say about it along with plenty of photos to accompany the review.  I do have more photos from this shoot as well but I'll post them up when I have more free time.  Thanks for stopping by!
For those interested, B&H Photo currently gives you a $50 gift card with the purchase of the XF 35mm f1.4.