Leica Summarit-M 90mm f2.4 Lens Review:
If you're looking for an M mount 90mm, there are actually plenty of choices.  However, if you're looking for a Leica branded one, they aren't usually cheap with the exception of maybe just one that is, at least, more budget friendly: the Summarit-M 90mm f2.4.  At the price of $2,195, it's a lot less than say the Summicron APO, and it's just a tad bit slower in terms of aperture speed.  Plus, it has the benefit of being a lot more compact.  But how are the optics or even the build?  Let's take a closer look at it.
Leica Summarit-M 90mm f2.4 Lens Build Quality:
In terms of build quality, every Leica lens that I've used have been nothing but impressive.  It's part of the reason why these lenses are so expensive.  The Summarit-M 90mm is no different.  Even though the Summarit-M is currently the lowest priced 90mm you can get from the Leica M catalogue, you're getting a quality product that is essentially an all metal design.  Everything feels solidly built, and well-made; there's absolutely no play in the focus or aperture rings.  Instead, the focus ring is buttery smooth, and the aperture ring clicks distinctly in half stops as you rotate it.  Tolerances are tight; like the Summarit-M 50mm I reviewed before, the 90mm almost feels like it's made out of one solid block of metal as opposed to being assembled from different parts.  It also comes in either silver or black.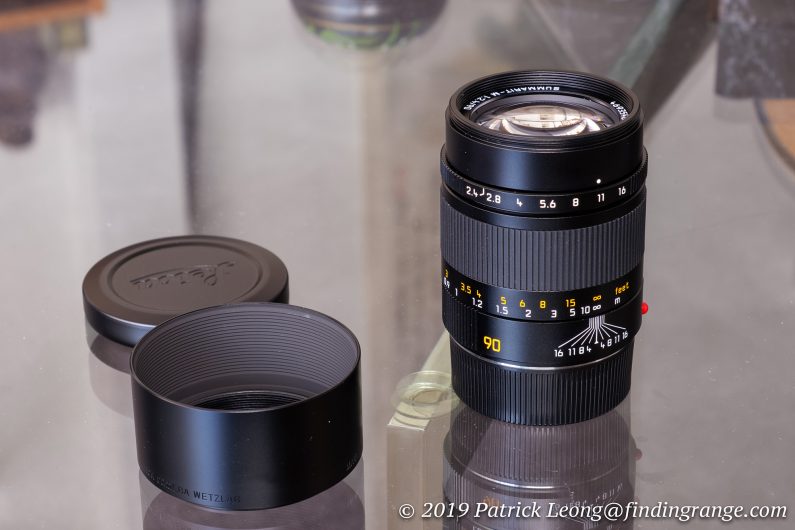 ↑ The Leica Summarit-M 90mm f2.4 and lens hood.
The Summarit line is more budget friendly than other M lenses, such as, the Summicron line, so there are some compromises.  For instance the build, and feel doesn't quite measure up to the APO-Summicron 90mm f2 ASPH but then again, the Summarit-M is $2,195 versus the Summicron's asking price of $4,595.  That's a huge price difference, and even with all that said, I'm pretty sure even the most diehard of M users will love the Summarit-M 90mm and its build.  I do.  It's still extremely well-made, and matches perfectly with an M or in my case, the SL.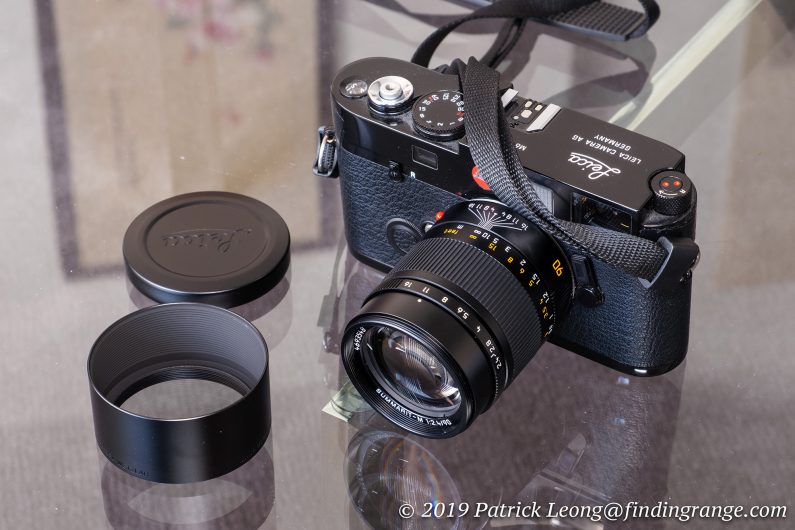 ↑ The Summarit-M 90mm f2.4 mounted on the Leica M6 TTL Millennium.
I've always loved the Summarit line of lenses, and I think Leica did right by introducing this line.  For one, this is a great way for someone who is new to Leica, and who just bought a new body to purchase a Leica branded lens.  A Leica body can cost anywhere from $5,000 to $8,000 these days.  Adding on another 90mm that's anywhere from $4,000 to over $6,000 to the camera body can be pretty scary, especially since a 90mm isn't necessarily an "everyday" lens for most people.  It's for more specific purposes as opposed to say a 35mm, for instance.
The Summarit line is also great for the seasoned Leica enthusiast who just needs a 90mm that's compact and produces decent images.  The APO is superb; there's no doubt about it but at the same time, the Summarit is also excellent, and not everyone needs all that the APO offers in a 90mm lens.
As for size, the Summarit-M 90mm f2.4 is not much larger than my Summilux-M 50mm, which to me, is truly impressive.  One of my favorite lenses that Leica released a long time ago was the Tele-Elmarit 90mm f2.8.  It was often called the "Pocket 90" for good reason.  It was very compact, and I knew people at the time who used to sneak this lens in to concerts that actually placed it in their pocket.  That lens has been long discontinued (I actually had a chance to buy a practically new in box one for cheap but I didn't…ugh) but the Summarit-M 90mm feels very similar.  At f2.4, it's even a little bit faster than the Tele-Elmarit.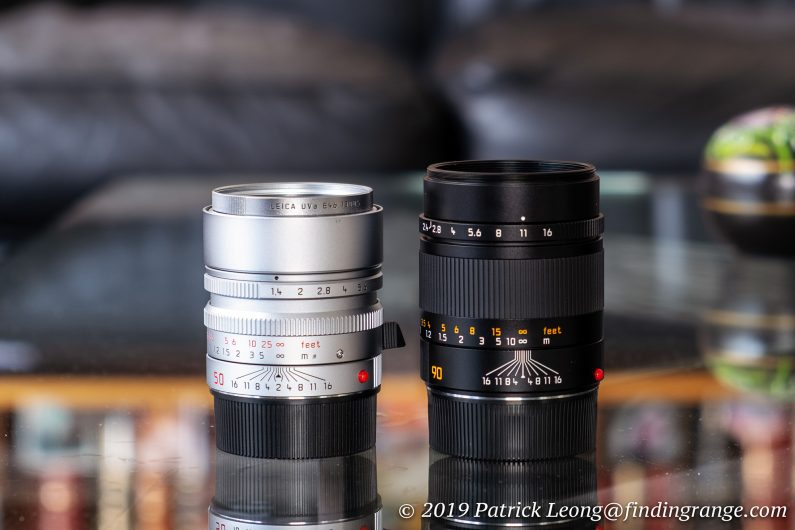 ↑ The Summilux-M 50mm f1.4 ASPH versus the Summarit-M 90mm f2.4.
Because of its size, the Summarit-M 90mm f2.4 has been a fantastic lens to carry around all day in general.  It's light, and compact.  It's also very easy to use, especially for a 90mm.  The focus throw is pretty short, so focusing is quick.  Getting accurate focus isn't too difficult either.
One thing that I'm not a fan of though is the lens hood.  It's a quality hood that's made of metal but it's a screw on type, which is a little inconvenient.  It takes time to screw it on, and if you plan on reversing it on the lens to save on storage space, it'll do it, which is great but it will also take time.  Luckily, I haven't had any issues with flare, so I didn't really use the hood much.  The good thing though is Leica did supply two metal lens caps.  One for if you use the lens without the lens hood, and another that goes over the lens hood.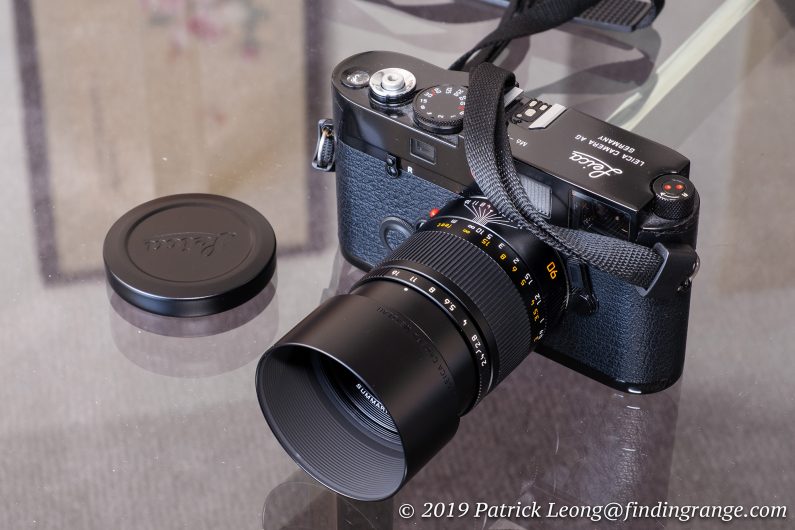 ↑ The lens hood mounted on the lens.
Leica Summarit-M 90mm f2.4 Lens Image Quality:
Now that we've talked about the build, let's jump into the image quality.  You might think that since this lens is a Summarit, the image quality might only be pretty good but on the contrary, it's actually quite impressive.  This lens has some fantastic optics, and it definitely has the Leica DNA going for it.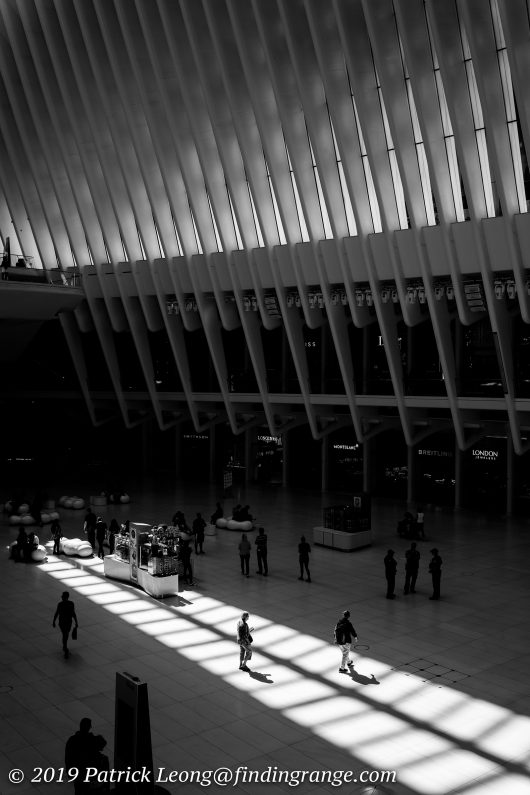 ↑ This was taken at the Oculus.  Black and white conversion done in Camera Raw.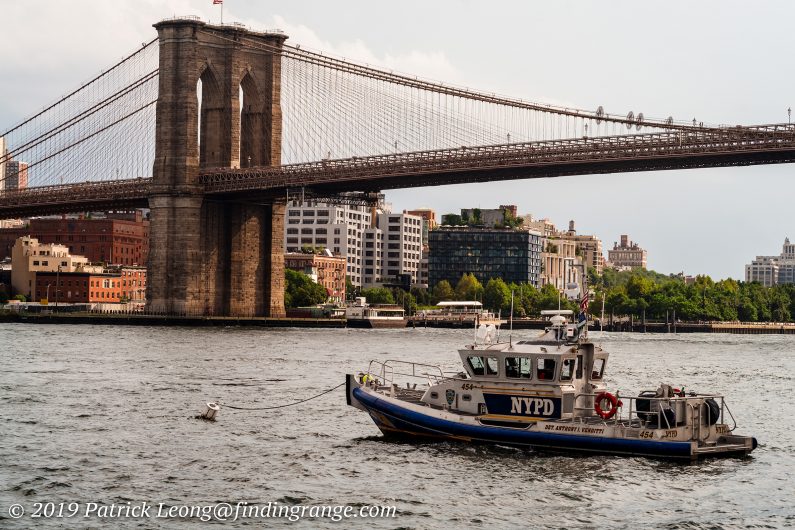 ↑ This was taken at f11 during sunset.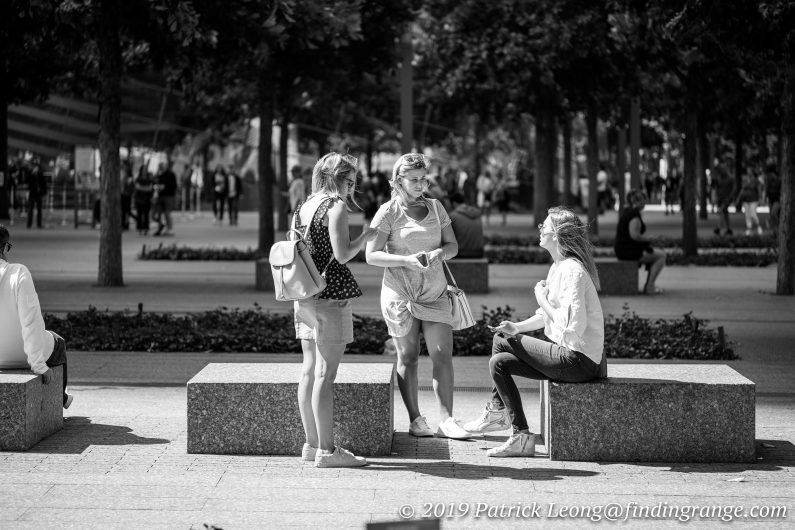 ↑ This was taken at f2.4.
For one, Summarit-M 90mm f2.4 is ultra sharp.  I was pretty impressed with what I was able to get.  Even at f2.4, nearly the entire frame is sharp.  At f2.4, you really can see all the fine little details too.  For instance, if you take a portrait, you can clearly see all the individual eye lashes of your subject.  Stopping down to just f2.8 sharpens the corners just a tad bit but it's very hard to even see the difference unless you're pixel peeping.  Basically, this is a lens that you can use throughout the entire aperture range, and get superb results.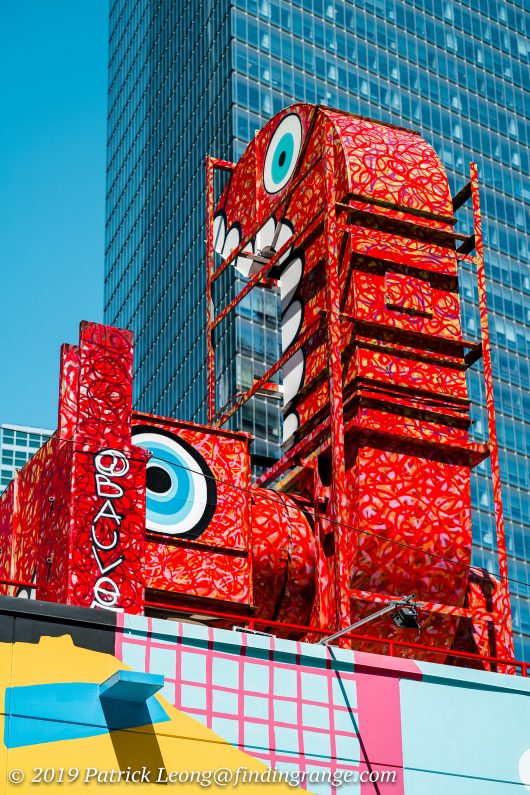 ↑ This was taken at f5.6.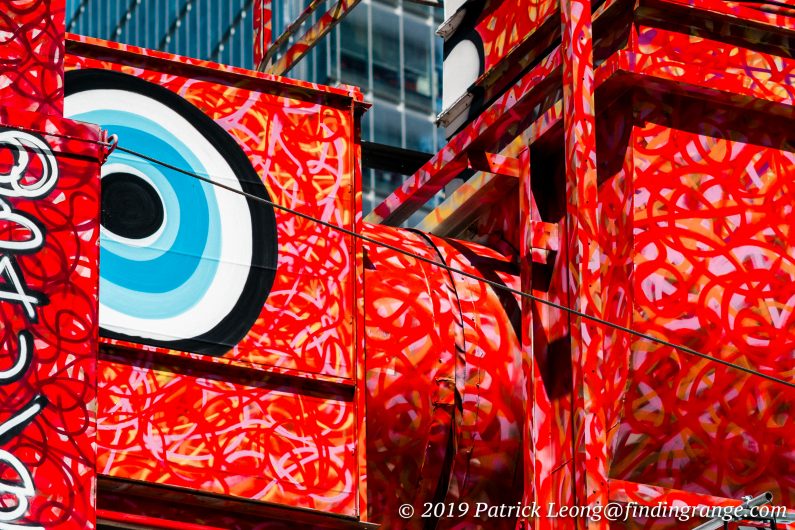 ↑ This is a 100% crop of the photo above.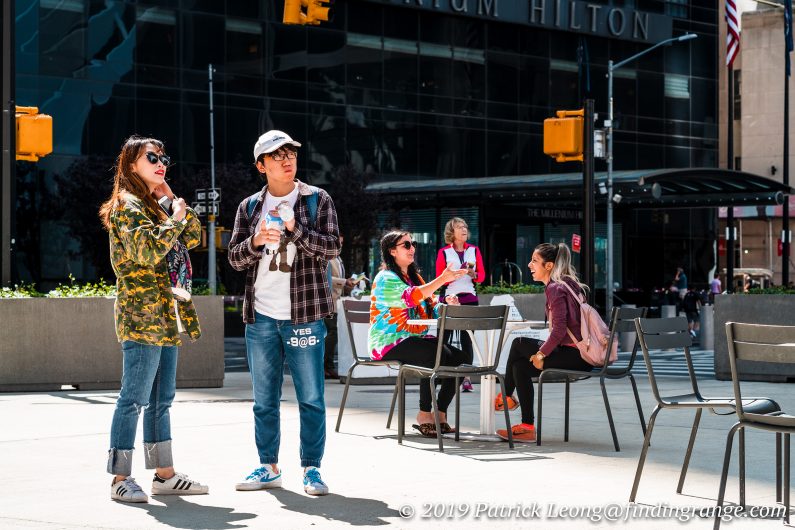 ↑ This was taken at f8.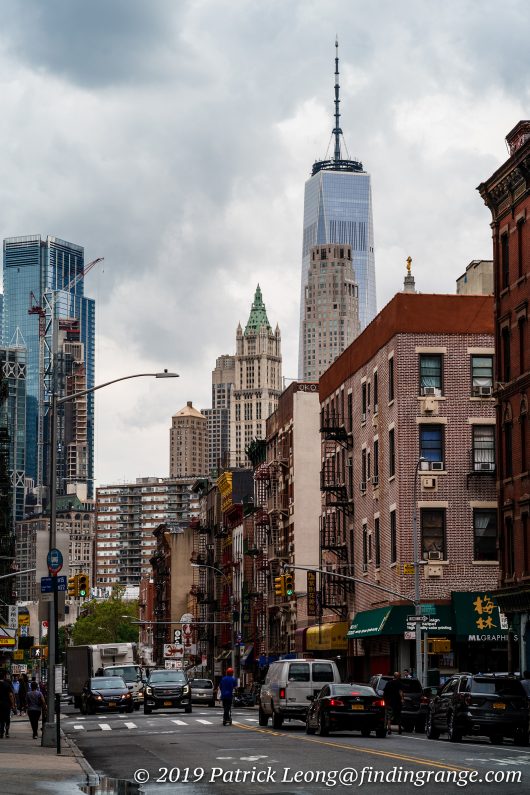 ↑ I know some will purchase the Summarit-M 90mm for portraits but it also makes a great lens for landscape or cityscape.  This was taken at f11.
Of course, there's more to the Summarit-M 90mm f2.4 than just sharpness.  It produces photos that have real depth and three dimensionalism.  Images do have a sense of liveliness and glow to them.  The colors just pop out with decent contrast.  It does vignette at f2.4 but stopping down to just f2.8 removes most of it, and by f4, it's nearly gone.  In other words, nothing out of the ordinary.  As for flare, I didn't once have any issue with it while I had this lens to review.  As I said earlier, I didn't even use the lens hood much.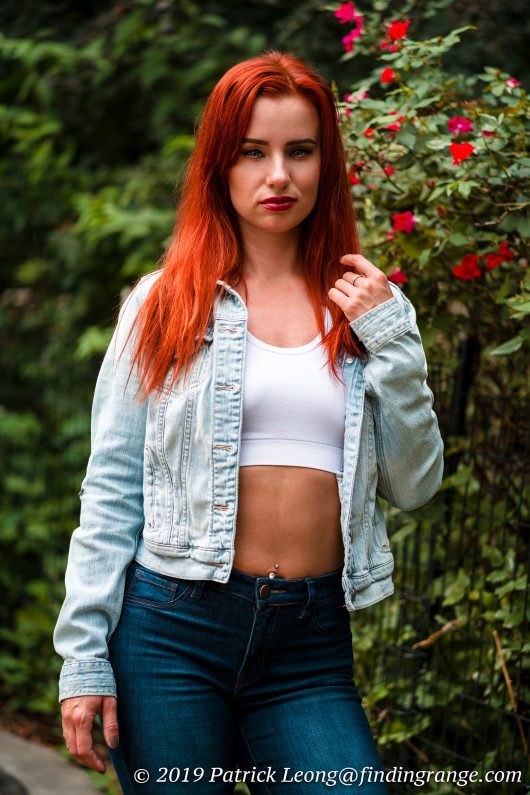 ↑ This was taken at f2.4.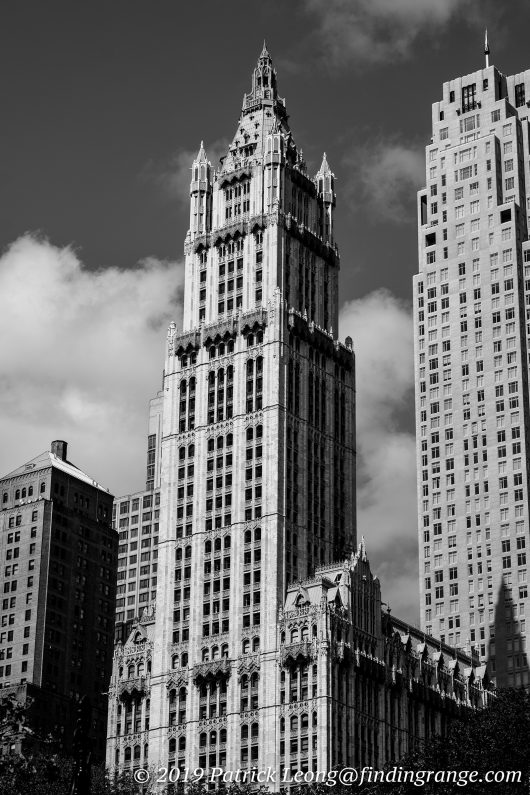 ↑ The Woolworth Building.  This was taken at f11.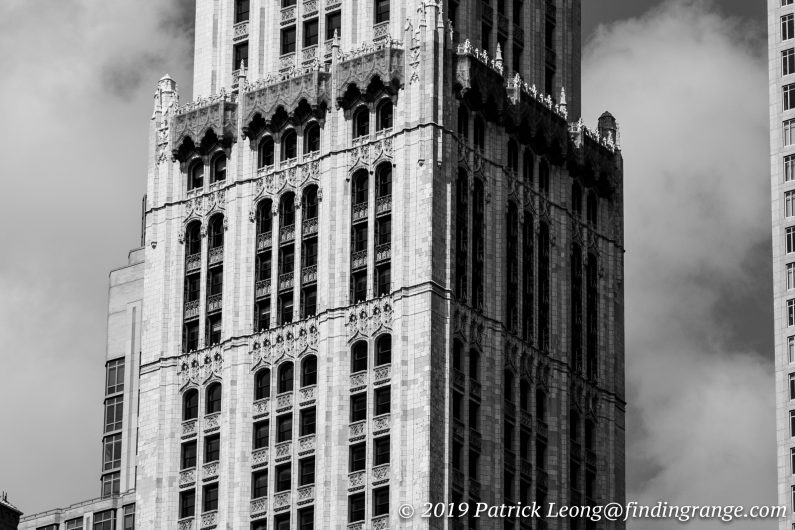 ↑ This is a 100% crop of the photo above.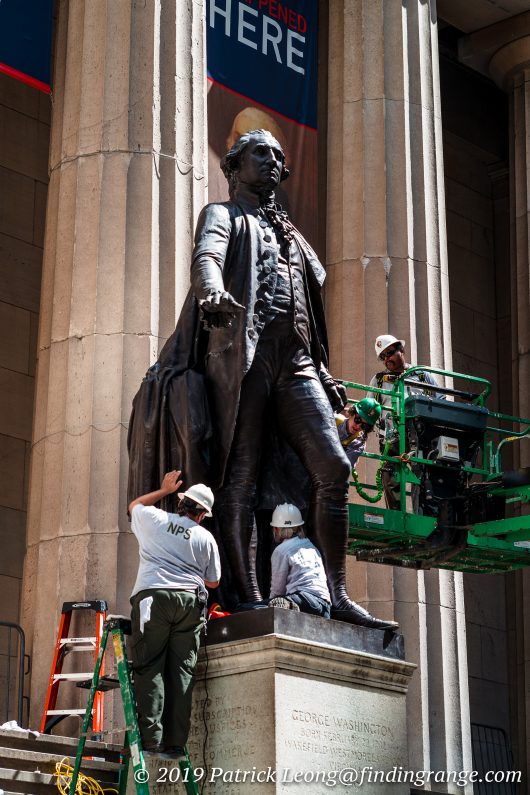 ↑ This is a great lens for the M system because it's not that difficult to focus, and for a 90mm, it's compact.  It makes a great travel lens.
As for the bokeh, it is buttery smooth and inviting thanks in part to the 11 diaphragm blades.  Everything blends away so nicely.  This is truly a dream portrait lens if you ask me.  It's easy to carry around, easy to use, well-made, and produces some stunning results, especially in the shallow depth of field department.  There's nothing harsh about the bokeh, at least from what I see.  The look leans more towards modern than classic.  That's how I see it.  Since this is a 90mm, the depth of field can get quite shallow at f2.4 as well.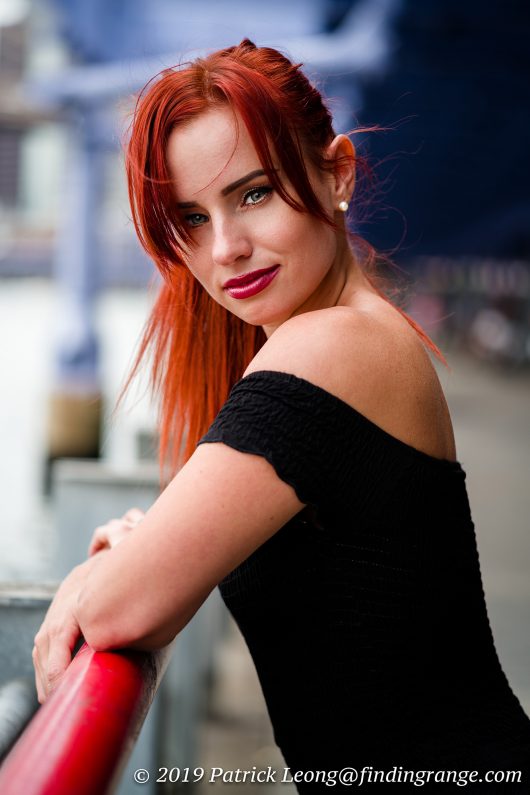 ↑ The bokeh is ultra smooth.  This was taken at f2.4.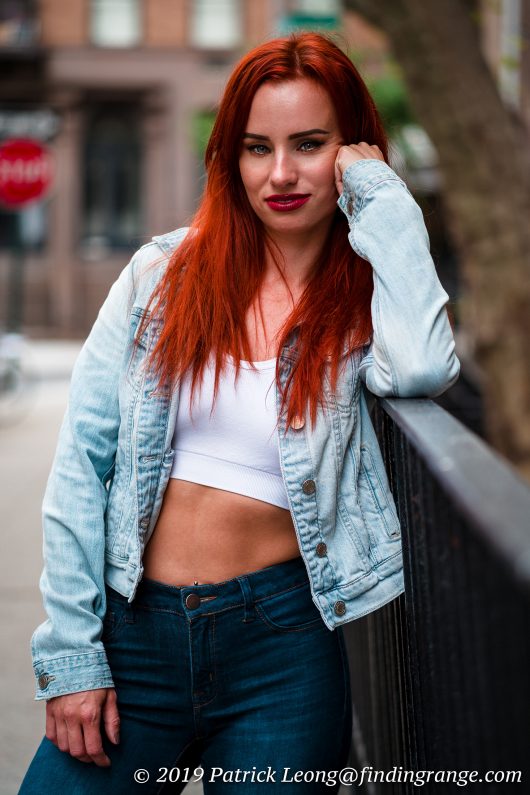 ↑ Here's another at f2.4.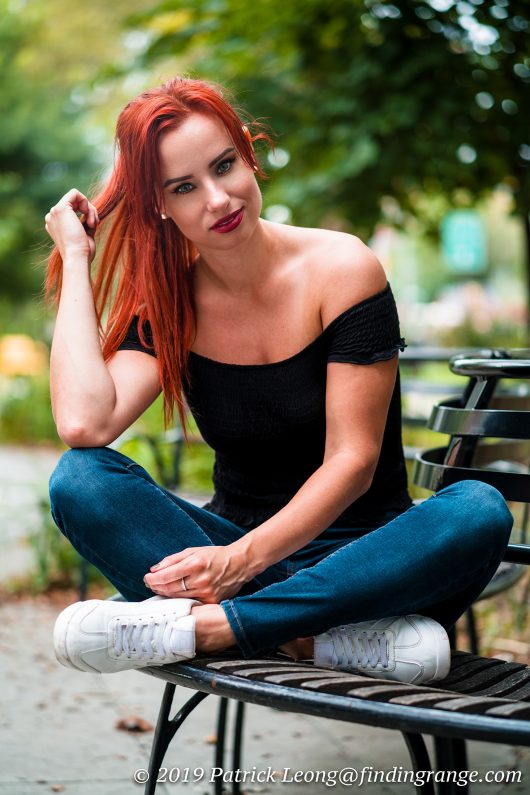 ↑ Trees in the background blend away so nicely.  This was taken at f2.4.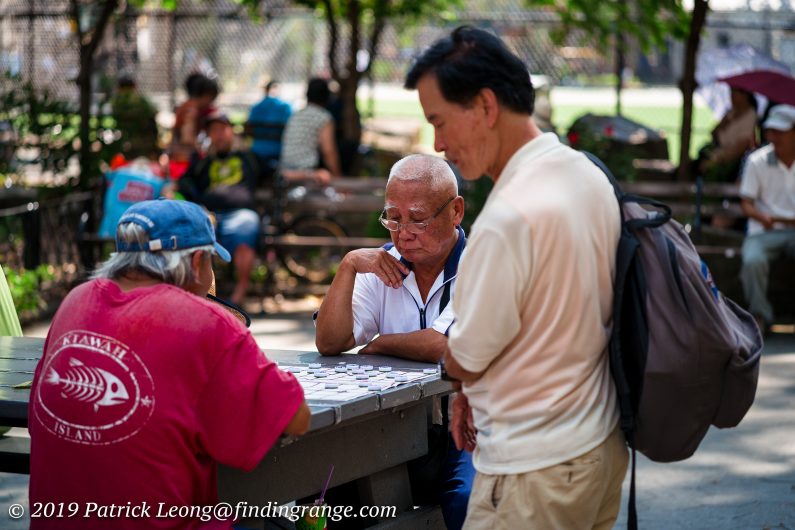 ↑ Here's one more at f2.4.
Leica Summarit-M 90mm f2.4 Lens Pros and Cons:
Leica Summarit-M 90mm f2.4 Lens Pros:
Built extremely well.
Built from high quality materials.
Compact and light; reminds me a lot of the 90mm Tele-Elmarit Leica used to make.
Metal lens hood.
Two lens caps; one for the hood, and one for just the lens, if you choose not to use the hood.
Superb image quality.
Great bokeh.
Currently the cheapest Leica 90mm for the M system but still a true Leica lens.
Leica Summarit-M 90mm f2.4 Lens Cons:
Built well but not quite as well as its more expensive siblings.
Not a fan of the lens of the lens hood.
Leica Summarit-M 90mm f2.4 Lens Verdict:
The Leica Summarit-M 90mm f2.4 has been a joy to use.  It has everything that makes it a truly great lens: it's well-made from high quality parts, it's fast, and the image quality is superb.  Best of all, all of these excellent qualities are packed into a lens that is barely larger than a 50mm.  In fact, the Summarit-M 90mm even uses the same filter (46mm) as the Summilux-M 50mm ASPH.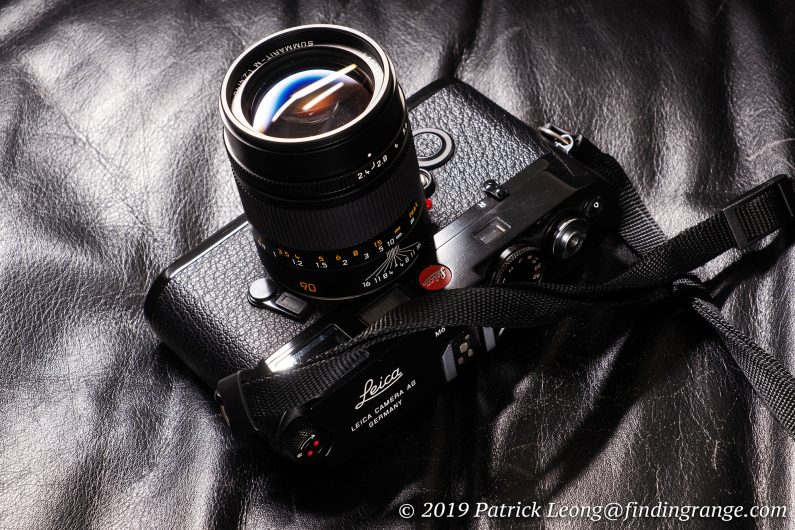 ↑ One more of the Summarit-M 90mm mounted on the M6 TTL Millennium.
Are there really any issues I had with this lens?  Honestly, nothing major.  The only thing I didn't like too much was the screw on lens hood only because I thought it was inconvenient.  But even with that said, the lens hood is made of metal, and I feel that you don't really need it.
To me, the Summarit-M 90mm might be Leica's lowest priced 90mm currently out but it's definitely a true Leica lens in every way.  In fact, I can see some people actually preferring this lens over the APO-Summicron 90mm simply because it's not much slower but at the same time, the Summarit is much more compact, and the image quality is also exceptional.  Bottom line, if you're looking for a great 90mm from Leica that is handy, and produces stunning results, the Summarit-M 90mm should definitely be on your short list.
Thanks for taking the time to read my review!  If you're considering purchasing the 90mm Summarit, and my review helped you decide, please help support this site by purchasing from the links below or any mentioned in this review.  It will not cost you anything extra.  Thank you for your support!