Sirui P-204SR 4 Section Monopod Review:
If you need some stability while shooting but don't necessarily have the time or the ability to set up a tripod, a good alternative is a monopod, which leads me to what I'm reviewing today: the Sirui P-204SR.  This is actually the first time I've ever reviewed a monopod, and this particular one has been out for a while now but I recently had the pleasure of trying it out, and it's so cool that I thought I'd write up a review for it.  Let's take a closer look.
Sirui P-204SR 4 Section Monopod Build Quality:
When it comes to tripods or monopods, I don't mind paying more money, if it means I'm getting something that is made extremely well with materials that are designed to last.  I want something that feels like it'll last forever because chances are, I might actually keep it forever or at least, a very long time.  Unlike say a camera where new models with the latest tech are being released every 2-4 years, if not even sooner, a good tripod or monopod won't need replacing anytime soon.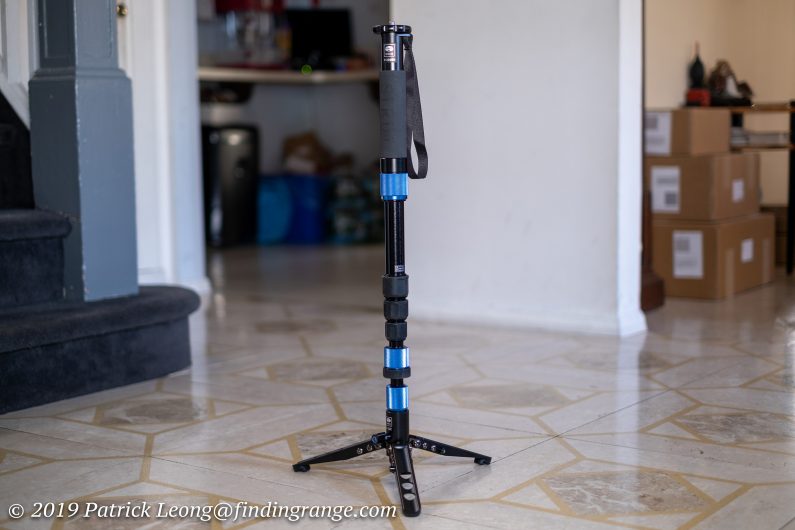 ↑ The Sirui P-204SR monopod.
With that said, the Sirui P-204SR is made superbly with excellent materials.  In fact, this is downright one of the best tripods/monopods I've come across in terms of build.  Everything from the metal knobs to the bolts are high quality.  The P-204SR is constructed of aluminum alloy, so it's really durable yet at 3.3 lb, it's not really that heavy considering its size.  Overall, this is a monopod that is designed to take the normal abuse that comes with heavy usage.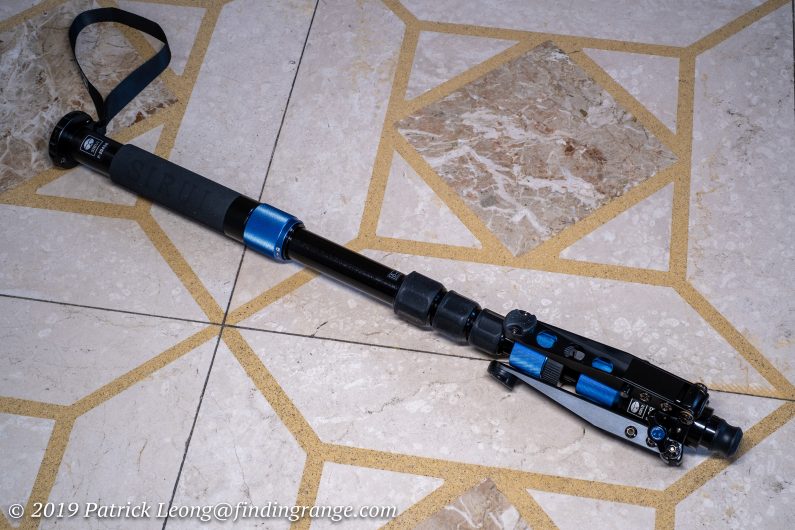 ↑ The monopod folded up.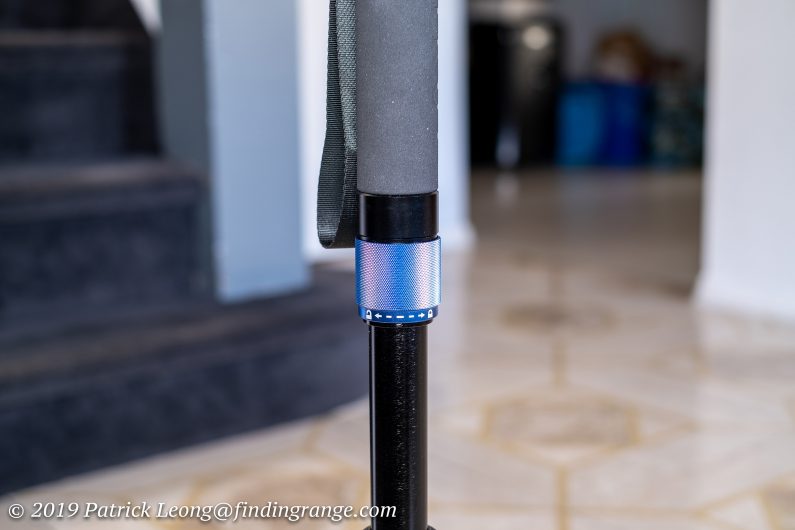 ↑ A close up of one of the metal knobs.
As for overall dimensions and what it can hold up, the Sirui P-204SR can support 17.6 lb, and it has a length of 26.7″ when it's folded.  The minimum height is 26.8″, while the maximum is 63″.  The P-204SR also consists of four sections, and it is very easy to utilize the twist locks on this monopod to adjust the height quickly.  All you need is a half twist to each knob.  When you need it to be locked tight, it stays tight.  I had no issues with any of the locking mechanisms on this monopod whatsoever.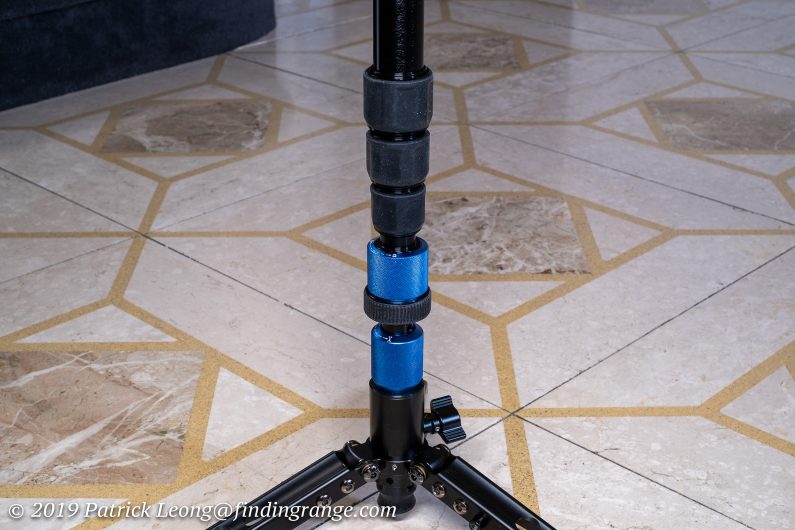 ↑ Here's another close up.

↑ Compatible with a 1/4″-20 or 3/8″-16 mount.
Sirui P-204SR 4 Section Monopod Versatility And Functions:
In addition to the excellent build and materials, the Sirui P-204SR is extremely versatile.  This will definitely break the mold of what a traditional monopod should be like.  In fact, with the features of this monopod, some might not even need a tripod depending on what they're shooting.
Sirui P-204SR Tilt Base:
For one, the P-204SR has a tilt base.  By loosening the locking knob, the patented locking tilt base can pivot 20° in any direction.  There's also friction control, so you can adjust the friction level based on your needs and gear weight.  Of course, if you need the monopod in the vertical position, it can easily be locked this way as well.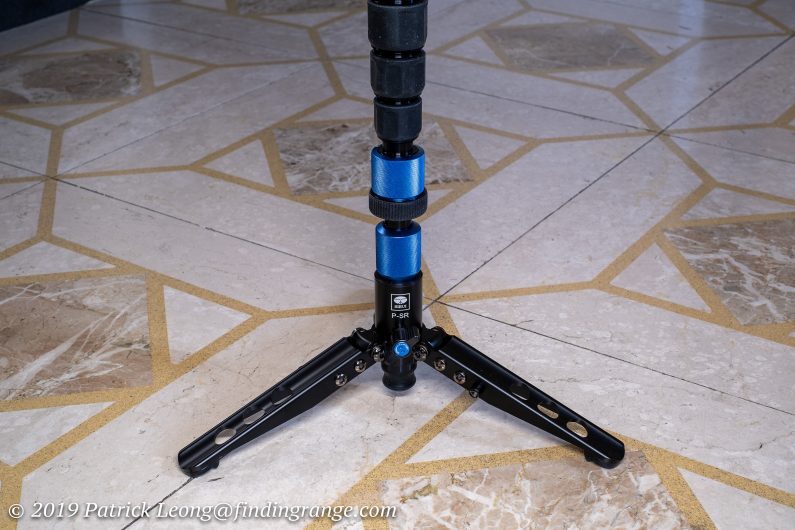 ↑ Here is the monopod in the vertical position.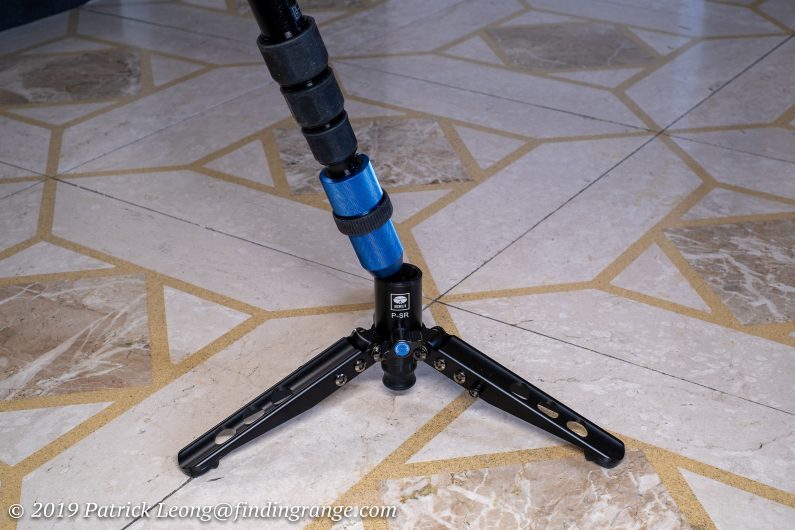 ↑ The base can pivot 20° in any direction. 
Sirui P-204SR 360° Panning System:
The patented panning system allows you to rotate 360º horizontally for when you are shooting video or for panoramic reasons.  There is a foam grip for comfort.  You can also lock the panning if you choose.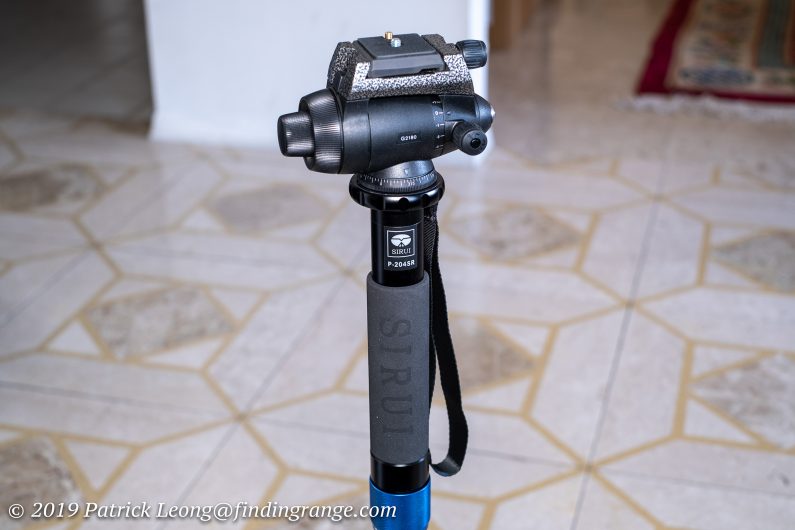 ↑ The Sirui P-204SR can rotate 360° horizontally.
Sirui P-204SR Flip Leg Lock System:
The Sirui P-204SR has legs at its base that can flip out forming a stable platform thanks to its 14 inch spread.  I think this is particularly cool, and for some, this may just offer enough support where they might not even need the hassle of a true tripod.  What's great is you can get a tabletop tripod out of this as well.
Sirui P-204SR Table Top Tripod:
Table top tripod you say?  Yup.  The tilt base can separate from the rest of the monopod, which allows you to convert bottom part into a table top tripod. How cool is that?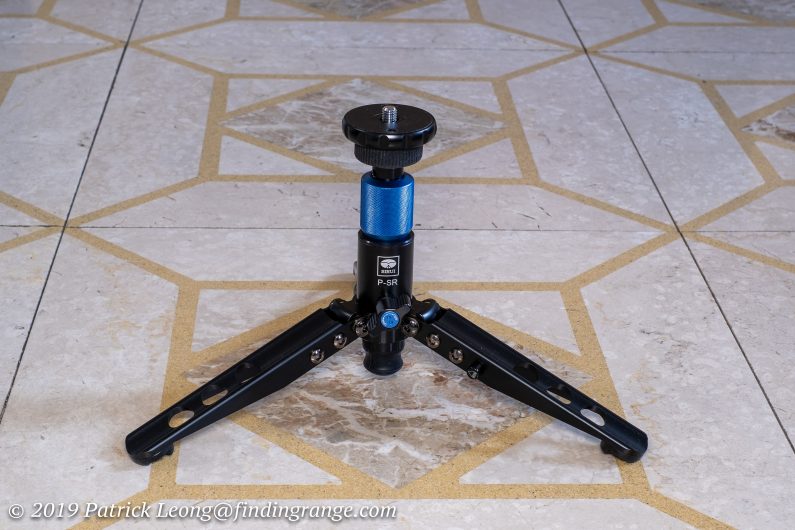 ↑ You can use the base as a tabletop tripod. 
Sirui P-204SR Standard Monopod:
While the bottom part of the Sirui P-204SR can be converted into a table top tripod, the top portion can also be converted into a light weight standard monopod.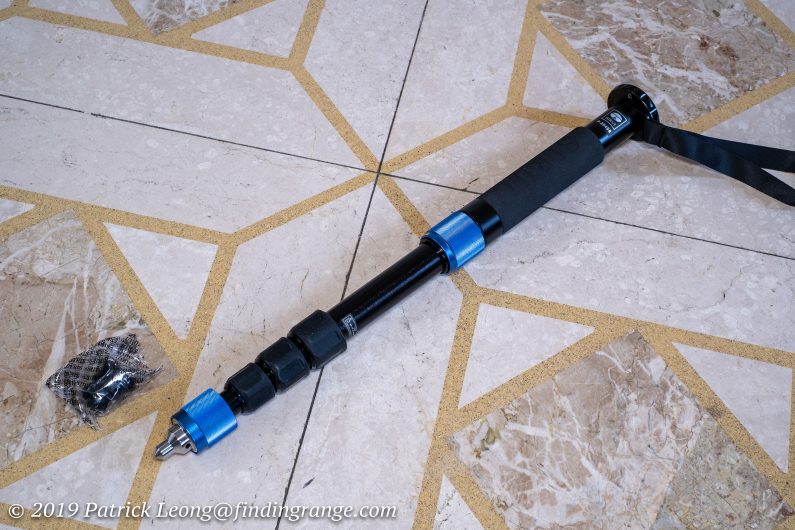 ↑ The top portion can be used as a lightweight monopod. 
Sirui P-204SR Rubber and Spiked Feet:
You can also choose between a spike or rubber foot for the monopod part of the P-204SR (when you are not using the tripod base).  You can choose what is appropriate depending on whether you're on a hard surface, soft surface or uneven ground.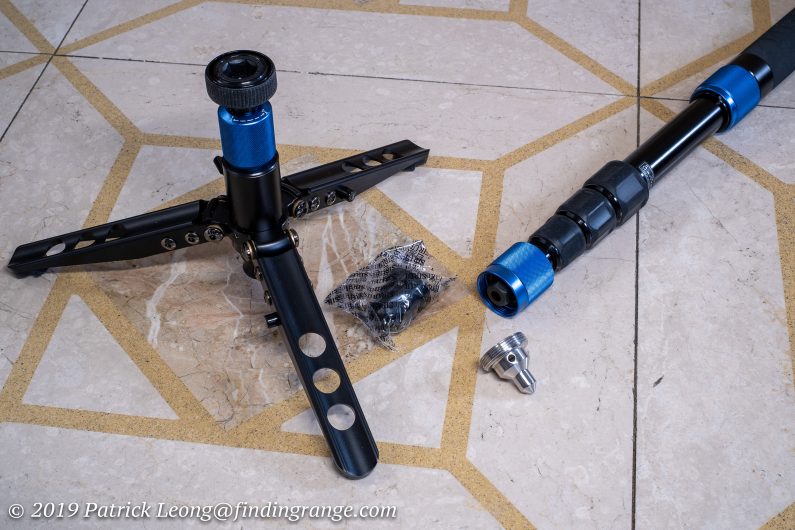 ↑ You can choose between a rubber or spiked foot. 
Sirui P-204SR 4 Section Monopod Verdict:
Overall, the Sirui P-204SR has all the key features that make it, in my opinion, one of the best monopods that you can purchase currently.  The build is seriously impressive along with the choice of materials used.  It's also not too big when it's folded up, and it's easy to use.  Weight wise, it may not be the lightest out there but if you factor in all its features, and build quality, it's definitely not the heaviest.
Speaking of the features, there are just so many cool ones that significantly increase the flexibility of this monopod.  In many ways, it's more than just a monopod: it can be a traditional monopod or it can be a tabletop tripod.  It can even be a little of both.
The price for the Sirui P-204SR is currently $179.90, which I feel is reasonable considering what you're getting.  Plus, I generally am willing to pay more when it comes to a tripod or monopod only because if you get the right one, you won't have to change it for a very, very long time.  Bottom line is, the P-204SR is such a great product, and I highly recommend it; you should definitely take a look at it, if you're in the market for a great monopod.
Thanks for taking the time to read my review!  If you're considering purchasing the Sirui P-204SR, and my review helped you decide, please help support this site by purchasing from the links below or any mentioned in this review.  It will not cost you anything extra.  Thank you for your support!