Weekly Portrait Set: BTS Shoot With The Leica SL2 and Stephanie:
For this week's portrait post, I have photos from my new Leica SL2. These are just the warm up pics or the behind the scenes photos from a long shoot I did with Stephanie but I kind of liked a couple of these, so I decided to post them as a set.  I'll be posting more from this shoot at another time as we did a number of different things.  I just haven't had much time lately with the Christmas season here, and I wanted to post some quick edits from the SL2, since I haven't posted really anything from it.
So, this was the first time I shot with Stephanie (Instagram), and I had mentioned to her that the camera was new, and I just wanted to spend the time experimenting, and testing it.  Up until this point, I just didn't have much time to do any real shooting with the SL2.  This was actually my first real shoot with the new camera.  She was totally down for it, and what was originally suppose to be a casual, and experimental shoot turned out to be one where I got some of my favorite shots, which I will post in the near future.  I have one of my favorites on my Instagram already.  This will definitely not be the last time I shoot with Stephanie.  She's such a great model, and super friendly too.  Book her if any of you are ever in NYC.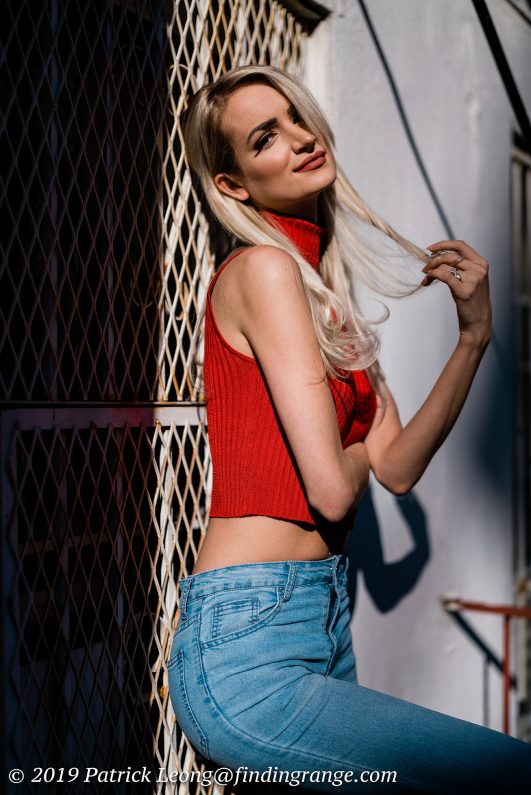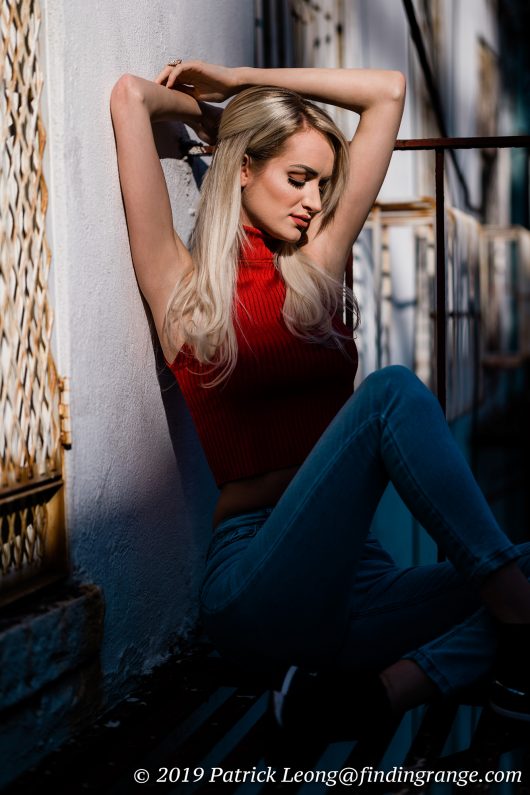 As for the photos, and the lens used, if you're a frequent visitor of my site, you probably already guessed what I used lol: the Summilux-SL 50mm f1.4 ASPH.  I don't have much free time this month, so I did the edits pretty quickly.  These were taken right on a fire escape in early morning, and as you can see in some of the photos, the lighting changed pretty fast.  I thought the light and shadow play here was kind of cool, and I needed a little warm up time with the SL2.  Yes, I shot with the SL a ton but it still took me a bit to get acquainted with the SL2.  I had to change the settings a bit, and just get used to how this camera shoots.  Stephanie, of course, was super patient.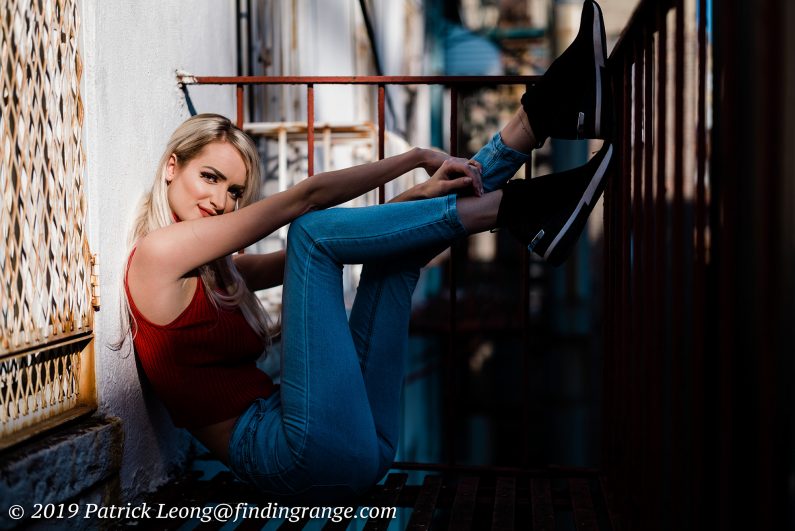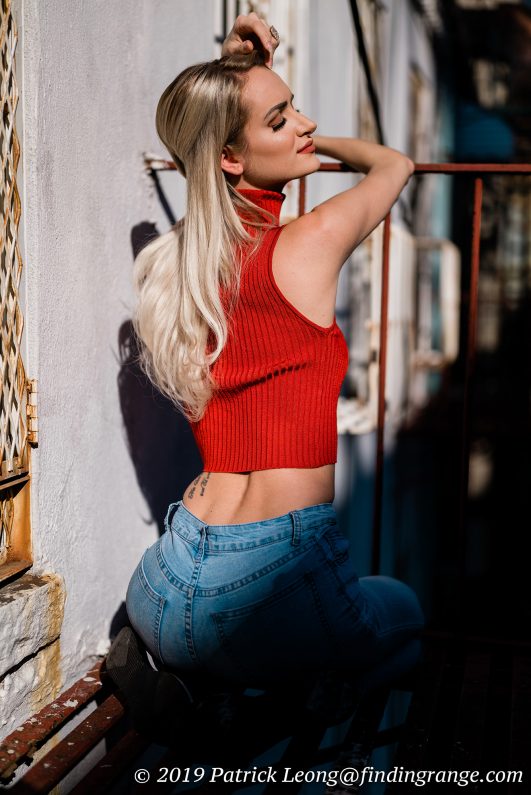 Speaking of the Leica SL2, this camera is incredible.  It's more than I ever thought it would be.  Yes, the image quality is much better than the SL's but besides that, the electronics are I feel just on another level.  The ergonomics are a lot better too.  I'm going to get this out right now: this is by far my favorite Leica ever, and that includes the film ones :).  But I'm going to get more into it when I review it.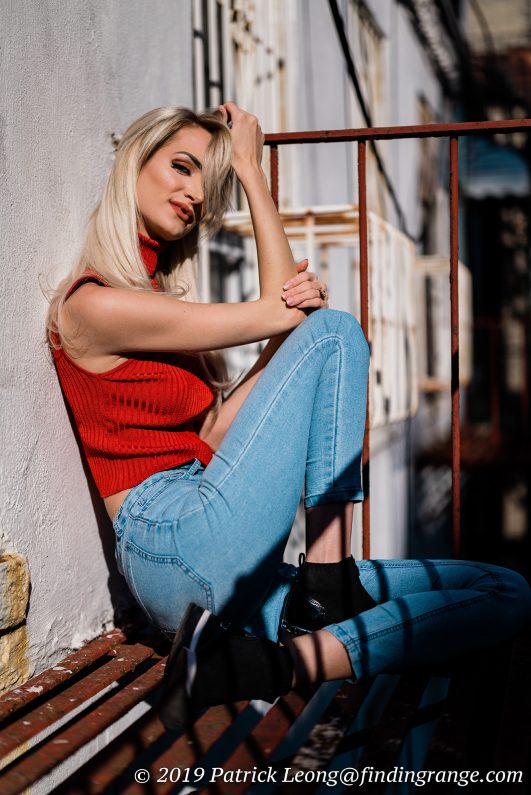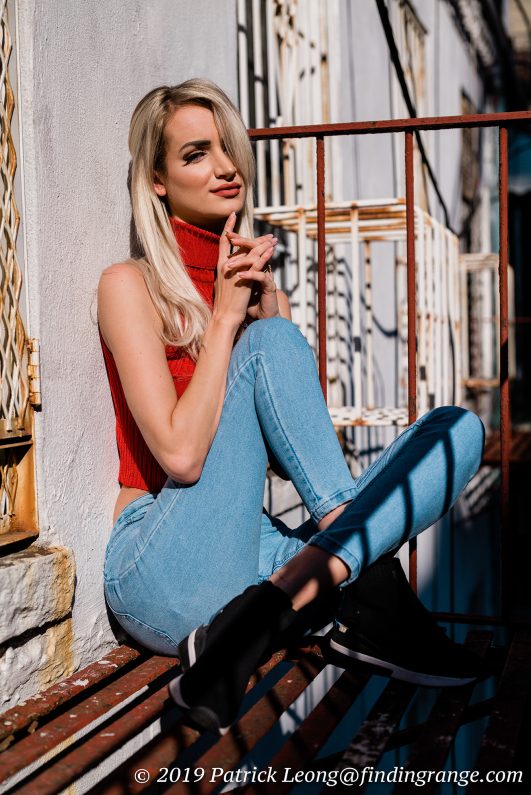 Right now, I want to work on some of these edits, and reviews waiting for me, so I hope you enjoy the photos.  As always, thanks for stopping by, and Happy Holidays!