Weekly Portrait Post: Leica SL2 and a Walk Around Chinatown:
I just realized this is my first weekly portrait post of 2020 :).  Anyway, I had a bigger set of photos I was going to post instead but I'm posting this set instead, which is smaller because I just thought it was interesting.  I was out with Stephanie in Chinatown shooting, and we came across this area outdoors where there were these small patches of bright light coming through.  It wasn't even a cloudy day, which was the weird thing, and it was a wide enough street where plenty of light was able to normally get through.
We were actually walking back to my studio space to do some boudoir shots but we thought we'd give this area a try for a bit.  It proved to be a little difficult for several reasons.  For one, this was in Chinatown, and as some of you know, Manhattan's Chinatown can be very crowded at times.  These patches of light were small and limited; it was hard to take pics without people walking in the shot or find areas where it was empty but with that light for her to stand.  The other difficulty was like I said, small patches of light.  As you can even see right below, only the area around her face was lit at times.  I thought overall that this was kind of cool, and it was worth experimenting with; I'm always after interesting forms of natural light :).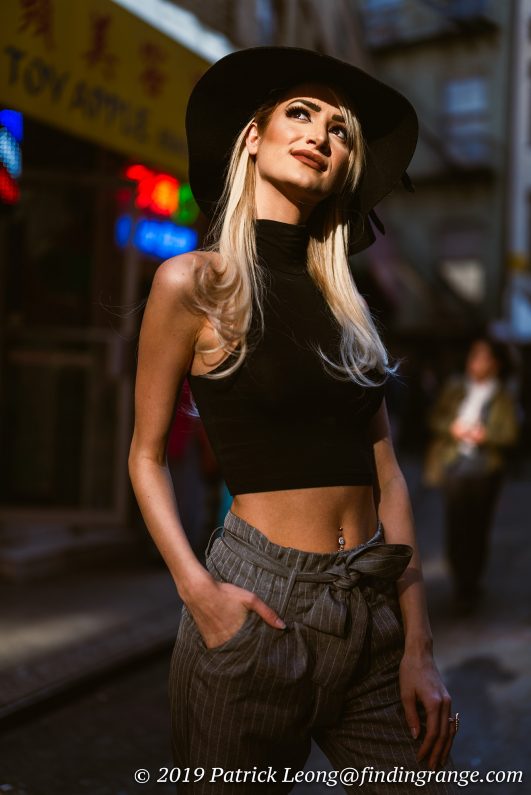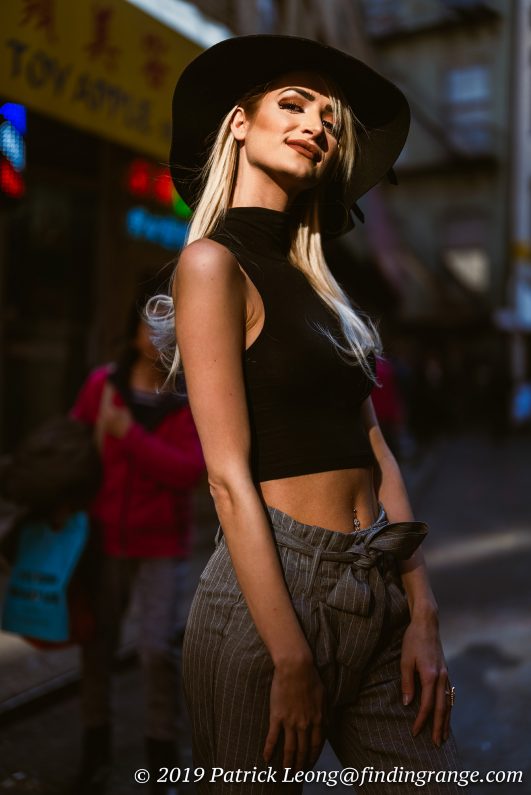 As for gear, I had my Leica SL2.  I've been shooting this camera like crazy these days (you can view my Instagram for more photos), and I should probably get to writing the review soon haha.  I've been raking in about 300 to over 1,000 shots per week with it, and every minute has been utter joy.  Lens of choice was my Summilux-SL 50mm f1.4 ASPH.  The photos here were all taken at f1.4.  I did do two black and white as you can see down below; I attempted to convert one of the colors here into black and white but I didn't like the result as much.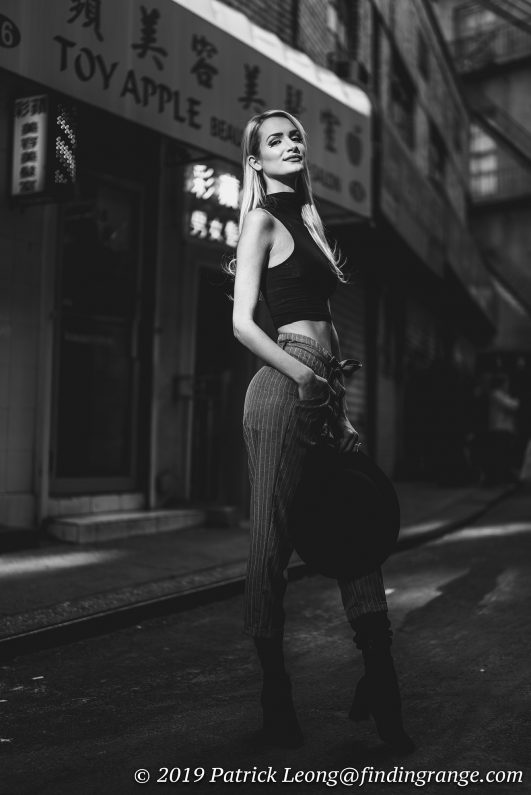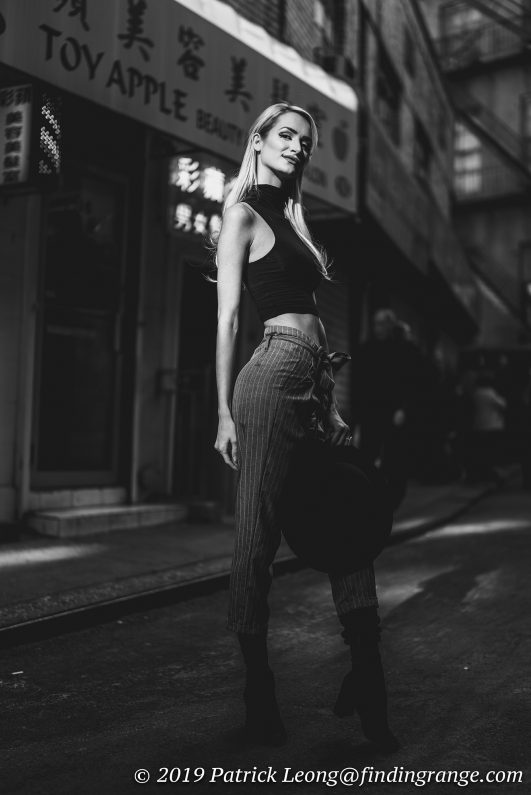 That's about all I have to say about this set.  I'm shooting with someone today but since I'm currently reviewing the new Fuji X-Pro3, I will be using that with her.  Hopefully, I'll have time to edit a few to post in next week's portraits set.  As always, thanks for stopping by!