A Walk Around Lower Manhattan With My Fuji X-T3:
First thing's first: Happy Mother's Day to all the moms out there :).  Since it is Mother's Day, I'm going to post the review I was going to put up today on either Monday or Tuesday.  I get the days mixed up a bit being home so much haha.  Anyway, I went for a quick walk around Lower Manhattan today because I had to bring some essentials to a family member. Plus, I needed the fresh air and a bit of exercise.  I went very early in the morning, and decided to take my Fuji X-T3 along with me.
Lower Manhattan was my main stomping ground during pre-pandemic times, and it was nice seeing it again.  There were some people around but definitely not a whole lot as you can see in the photos below.  Plus, for the most part, everyone followed social distance rules, etc.  People were out just for a bit of exercise.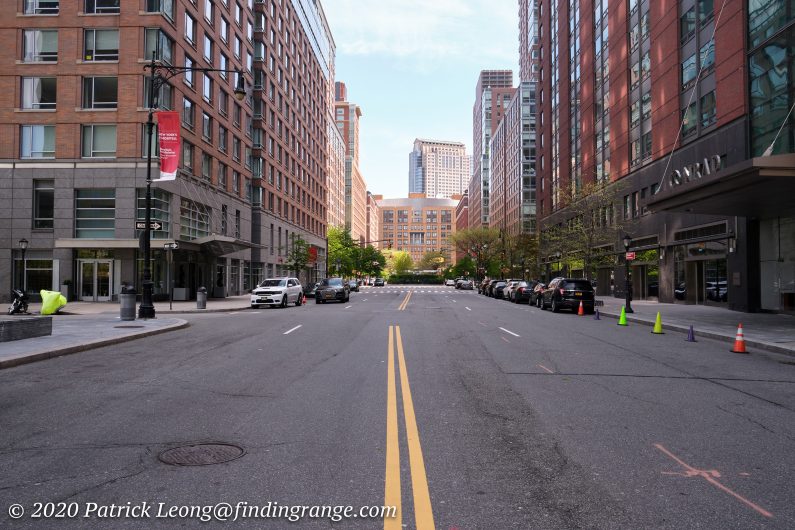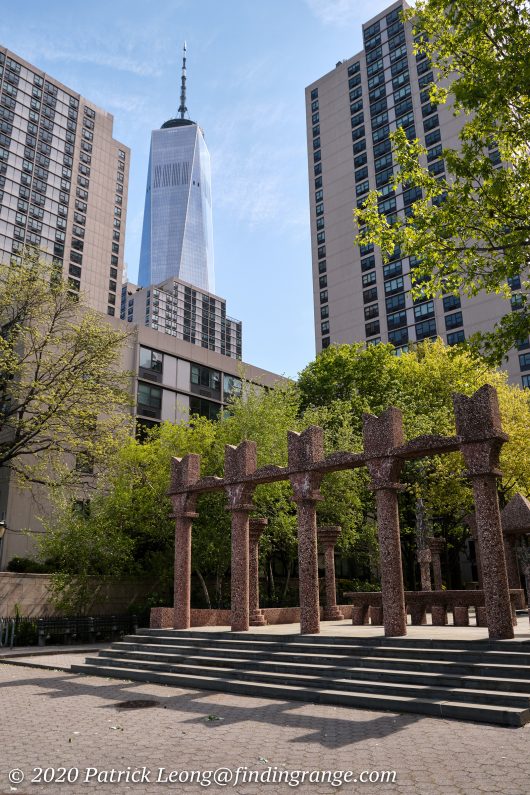 I took along with me the XF 18-55mm f2.8-4 R LM OIS lens because I wasn't planning a long walk, so I wanted something to just get a few quick snaps here and there.  I also took along one of my favorites, the XF 35mm f1.4 R lens just in case I ran into a few flower beds.  Spring's here now.  The walk was mainly by the water with it ending at the Charging Bull.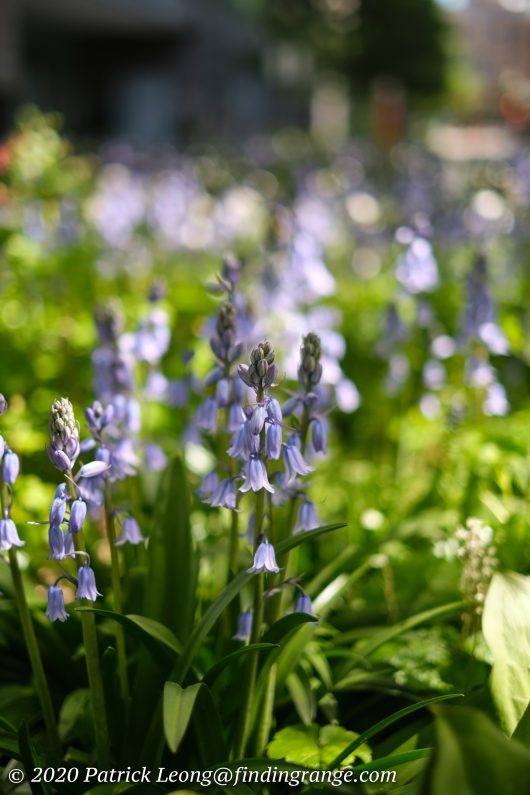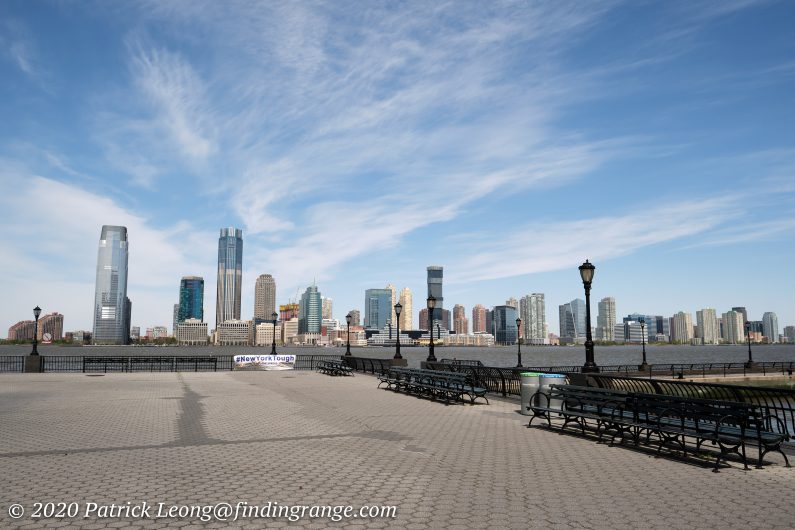 I started my walk on the West Side of Manhattan, and followed the water down to the end of Battery Park City.  It was quite a beautiful day with plenty of sunshine, and a nice breeze.  It was a little cool, which is just the way that I like it.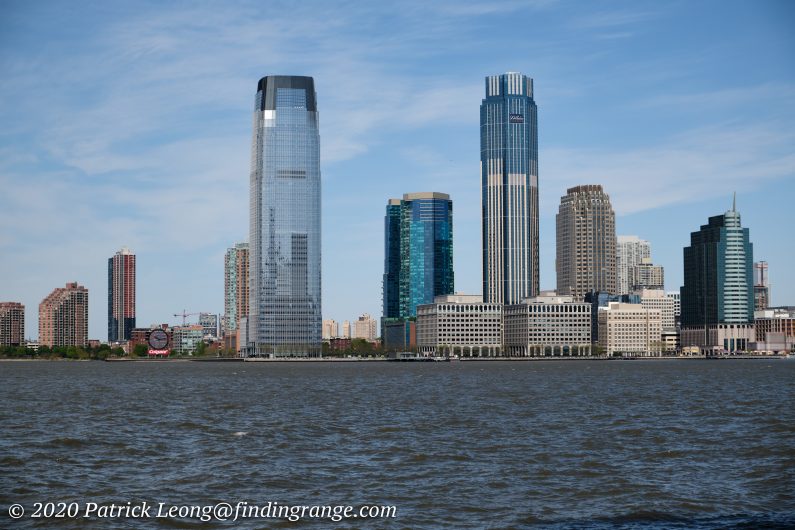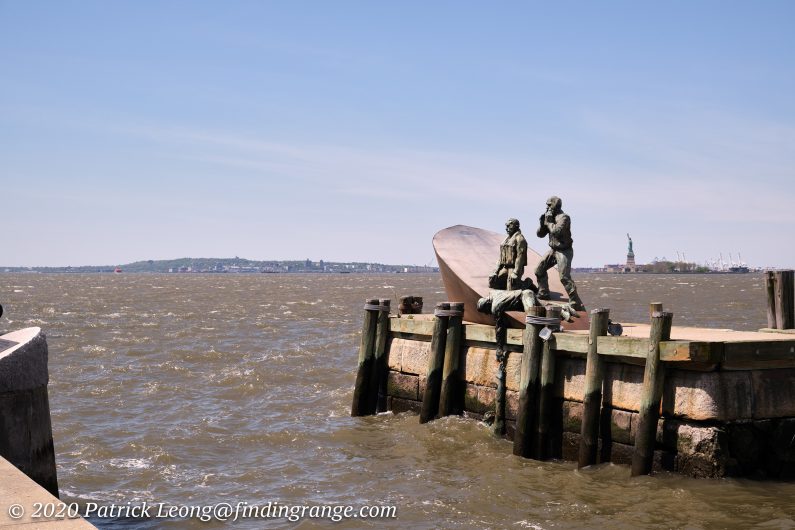 So, who is excited for the Fuji X-T4?  Who bought one already?  When news was released about the X-T4, I thought I was going to buy it but I was still a bit hesitant.  The X-T3 hasn't even been out for two years yet, and while I think the new one is a great camera, I don't know if there are enough changes for me to warrant purchasing one (by the way, I will be reviewing one, once social distance rules ease up a bit).  The two big things for me are the battery and the image stabilization.  I've complained about the battery life of my X-T3 several times, so I'm happy to see an improvement in this area.  But for me, image stabilization isn't so important that I wouldn't buy a camera, if it didn't have it.  If it's in a camera, great.  If not, it doesn't really change much for me.  Plus, I don't know how I feel about the new LCD display.  What has really peaked my interest though is the new Fuji X100v :).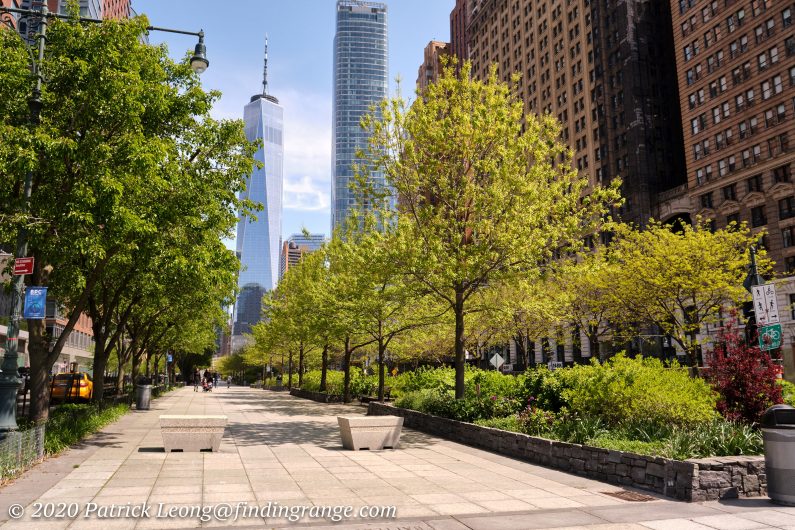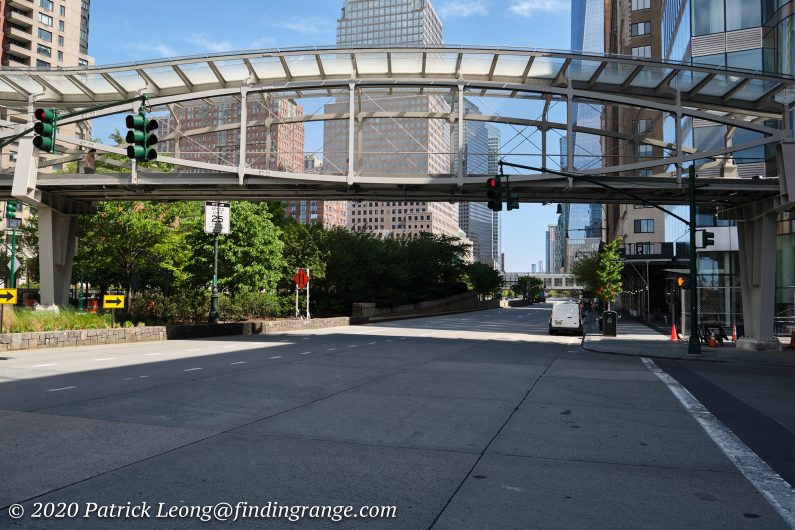 Anyway, getting back on topic, all these pictures were taken with the XF 18-55mm f2.8-4 R LM OIS lens with the exception of the flower photo, which was taken with the XF 35mm f1.4 R lens.  This is actually the first time I've been to this part of Lower Manhattan since March, and I have to say, I haven't seen it this quiet in my entire life (I'm a born, raised, and full fledge New Yorker too 🙂 ).  What amazed me was the emptiness around the Charging Bull down in Battery Park City.  There are alway a ton of people surrounding it.  There were one or two photographers there photographing it but other than that, I didn't see anyone around it, and I went there twice.  I saw it when I drove down in the morning, and walked by it when I left.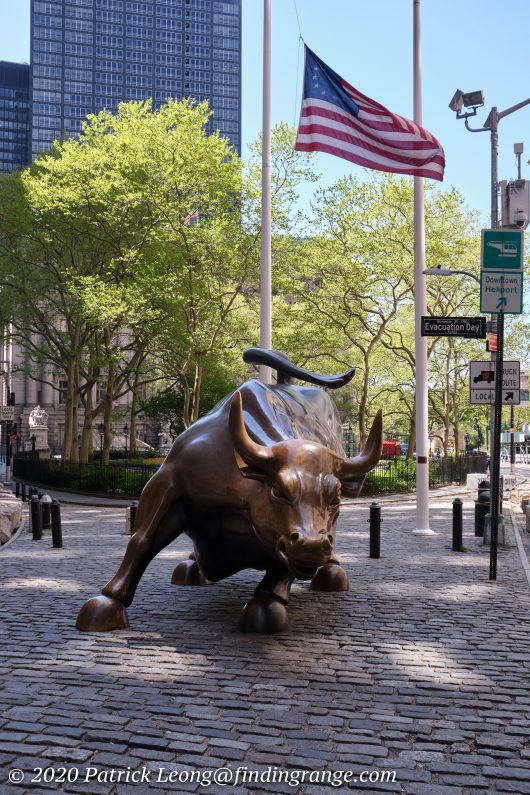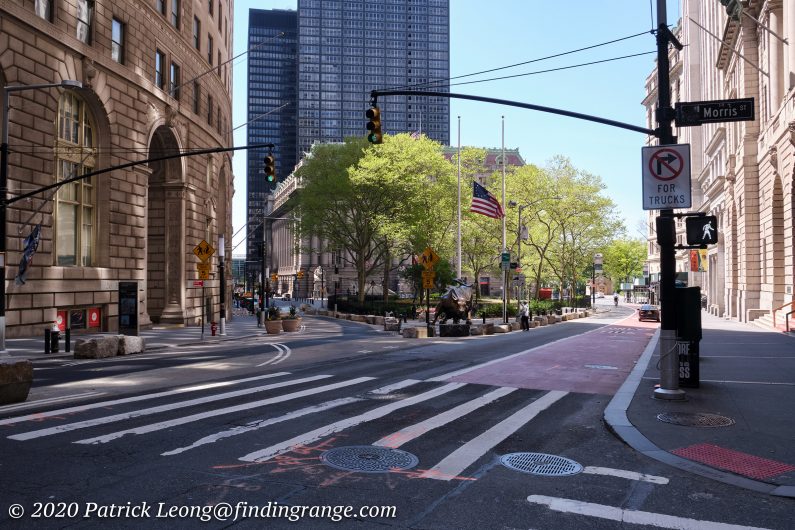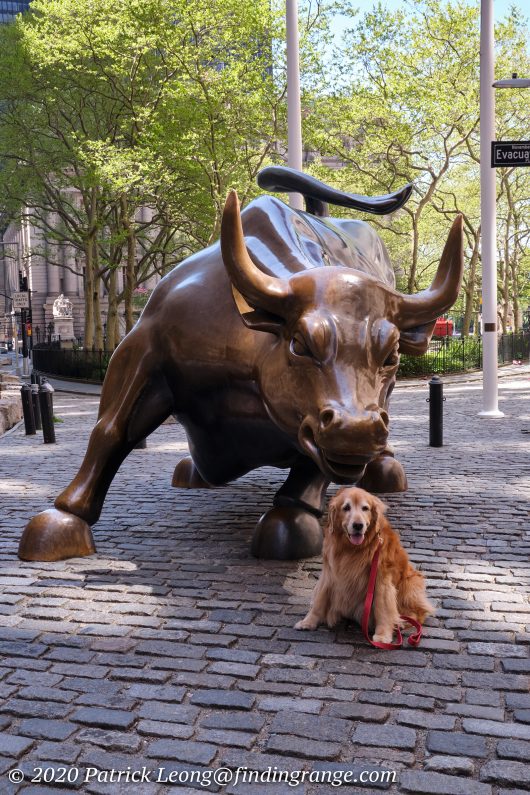 For those who have followed my blog for a while, and know Kopi, I took her as well (golden retriever above).  Anyway, I hope all of you have a great Mother's Day.  My next review is coming either tomorrow or Tuesday.  Thanks for stopping by, and enjoy your Sunday.