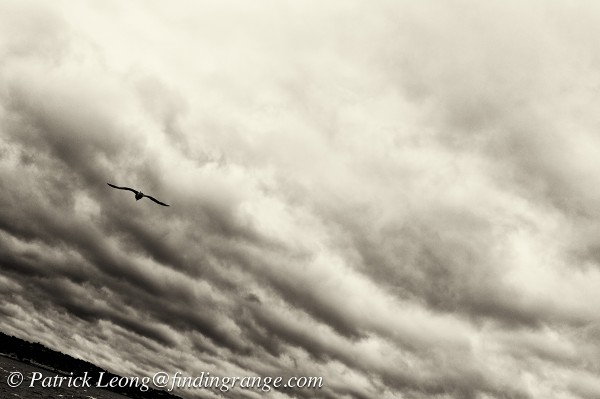 Wow, what a night!  The rain was pounding on my windows last night like crazy.  Well, it turns out that Hurricane Irene up here in New York wasn't as bad as some expected it to be but it still did cause a lot of trouble for some.  My cousin's basement completely flooded as did my neighbor's too.  I saw a brand new Mercedes S Class get completely crushed by a big tree…what else?  Power outages, highway closures, MTA closures (subway and buses), hospital closures, evacuations…It might not be as bad as some other parts of the country or the islands but this was definitely something different that rarely occurs in New York City.
But the good news is that I had some time home like most New Yorkers this weekend, and I made good use of that time.  I cleaned up my hard drive, and worked on a lot of new photos, which I plan on posting onto this blog.  Most were shot with my Leica M9 but I still am planning on putting up an in-depth review of the Fuji X100.
Let's see…what else can I do with all this free time this weekend?  Well, after taking these photos today, I realized that I definitely have to clean the sensor in my M9.  I shot most of these photos at f11 and f16, and notice quite a few dust spots.  But that's not bad considering that I've never cleaned my sensor before.  Too be honest, I don't want to mess with it too much, and I never really had much of a problem with it.  But if you guys do clean it, may I suggest just using a Giottos Rocket Air Blower?  I use the large one when I am home but I carry the small one in my bag which is quite useful.  I believe this is the safest way to clean one's sensor.
Anyway, the weather finally calmed down a little, and since it was pretty difficult to actually get into the city, I decided to walk around my neighborhood, and see what Hurricane Irene left in its path.  Accompanying me was my Leica M9 and 35 Summicron ASPH.  Here are some of the photos from today…enjoy :).
P.S.  I might be posting some photos later from the Fuji X100, which Amazon has in stock here so stay tuned.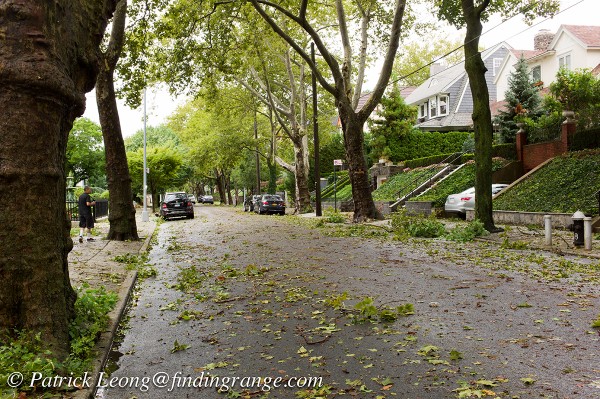 While most of the rain did stop, the wind has been pretty severe today.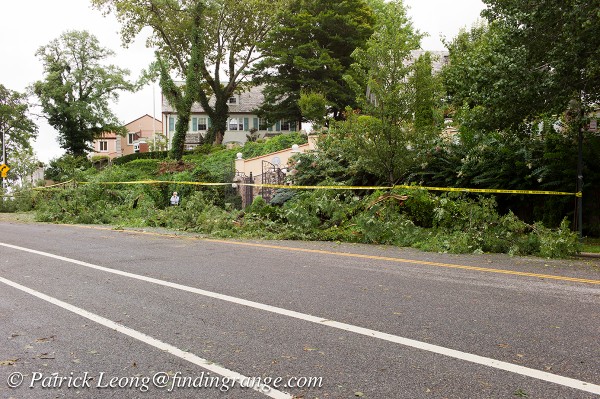 This is what happened to some guy's house.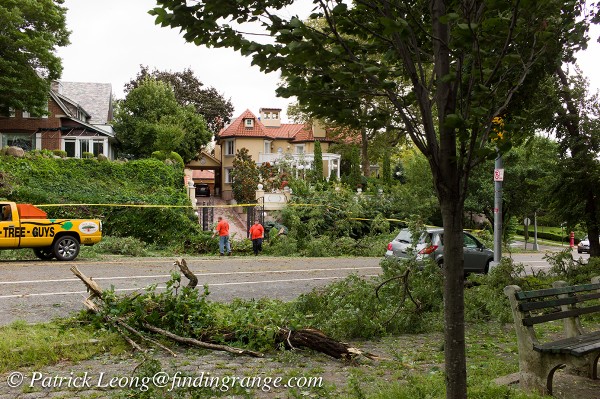 Here's another view of the house.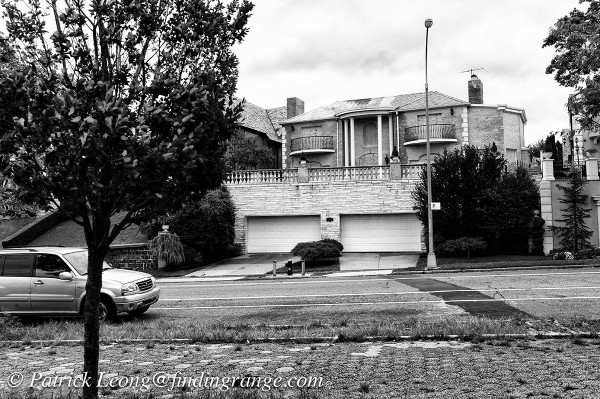 Here's a boarded up house which I think is significant because I've NEVER seen one before in New York City.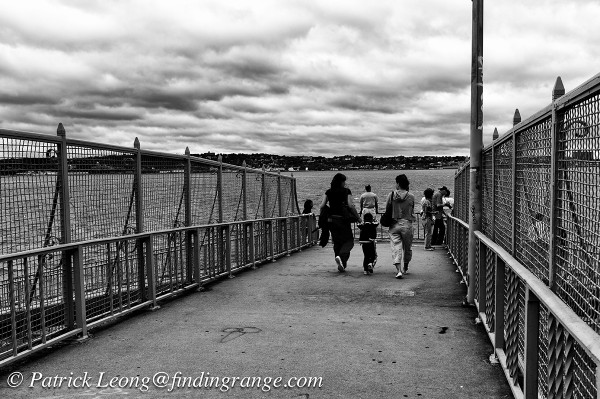 I think a lot of people wanted to get out of their houses because it was actually pretty crowded outside.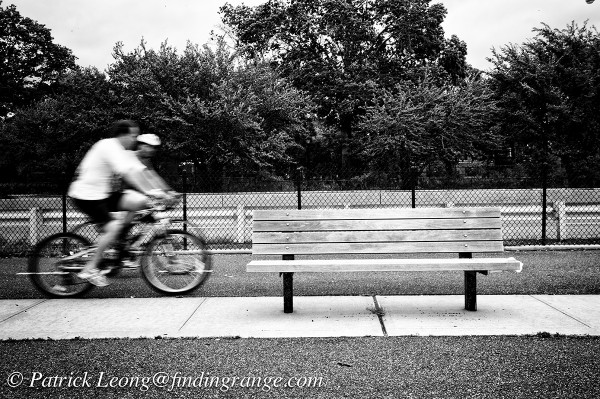 People went right back to their daily activities like biking which is pretty great.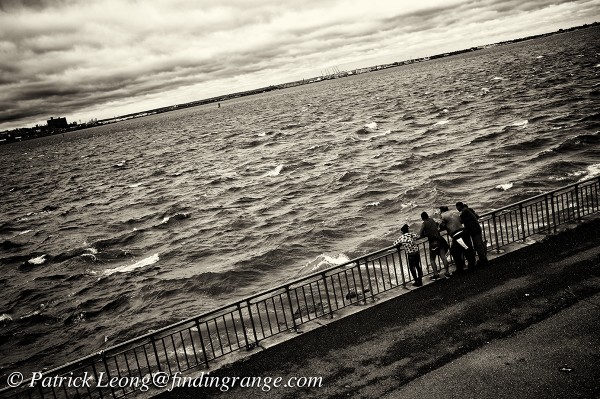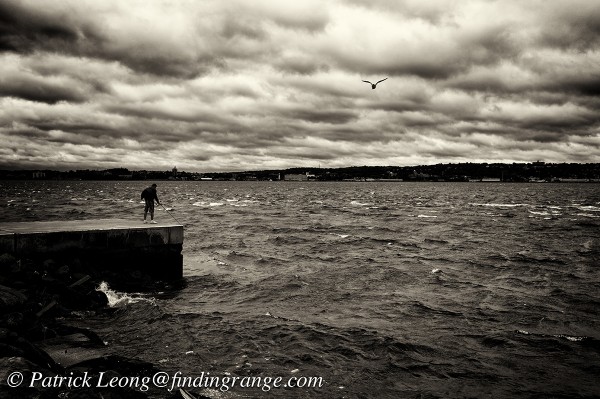 This guy decided to go fishing right after Hurricane Irene!  Good for him!