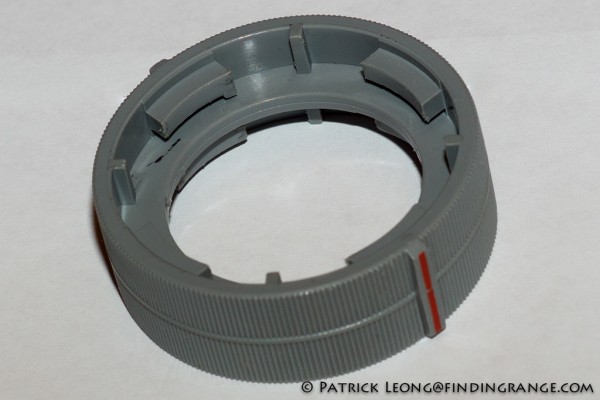 The other day, I was having no success trying to fit all of my equipment into a Billingham Combination bag (you can check my review of this bag here).  I was saying to myself, "I wish they made this bag just a couple of inches longer so I can fit this one last lens.  But then I said to myself, "wait a minute, I have those Leica Coupling Rings lying around somewhere.  I should find them".  For those who don't know or are new to Leica (many are ever since the Leica M9 went on sale), the Leica Coupling Ring is a device made during the Leitz days that is very useful when you are trying to pack all of your Leica equipment in as small of a bag as possible.  How does it do this?
Well, instead of stacking lenses on top of each other, and letting them bang around, using the Leica Coupling Ring, one can attached two lenses together back to back in one tight package.  It's very cool and extremely useful.  Plus, when you don't need it, you can easily stow the Leica Coupling Ring away in a zipper pocket or small compartment because they are so small and non-bulky.  They're about the size of the rear lens cap for Leica M lenses.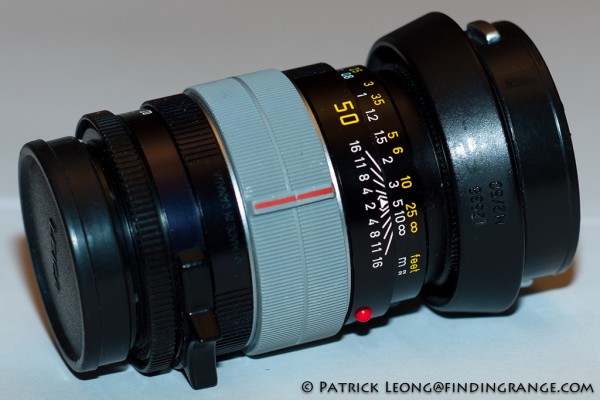 ↑ The Leica Coupling Ring is great when space is a luxury.  With Leica M lenses being so compact, even when lenses are coupled together, they're still pretty small.
Unfortunately, Leica does not manufacture this item anymore.  I have no idea why but a guess could be that not all the lenses coming out these days by Leica can be coupled together.  The rear elements of some Leica lenses are too long, so when these longer lenses are coupled with other lenses, they can bang into each other.  But if you keep that in mind and choose lenses that fit together, the Leica Coupling Ring can be a very cheap and effective way of helping you pack light or even pocketing two lenses held tightly together in a jacket pocket.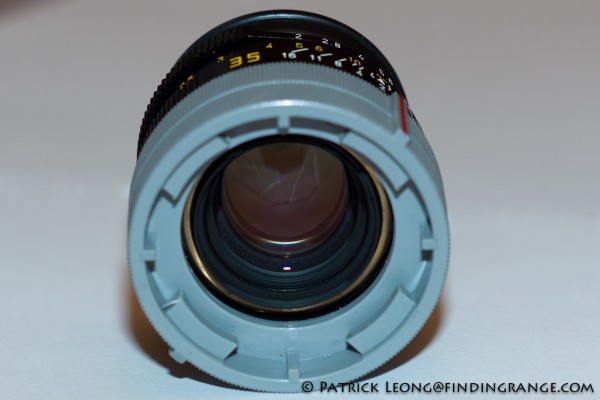 ↑ The Leica Coupling Ring is compact, which is good because it doesn't take up much room in your bag.  However, you have to be careful with what lenses you are coupling together.
If any of you are interested, you can find these coupling rings anywhere from used camera stores to ebay.  They're fairly inexpensive.  Just google Leica Coupling Ring, and stuff should pop up.  Leica also made a coupling ring for R lenses for those of you who still use R lenses on either R bodies or DSLR's with R lens adapters.  Just on a side note, I love these kinds of gadgets :).  Leica use to make some cool gadgets back in the day.  Just imagine what you can carry in something as small as a Billingham Hadley Small or even a small Crumpler such as a 3 Million Dollar bag.  If you are going on a big trip, you can essentially double the amount of lenses you want to carry or make room for an extra body without carrying a bigger bag.  Very cool.