The Billingham Hadley insert:
My Billingham Hadley is close to 20 years old, and it's still running strong.  But a few years ago, the insert started to fall apart.  For some reason, all the stuffing in the insert just disappeared or disintegrated.  Serious…no holes or anything.  It was like throwing your lenses in a big pouch all together.  The equipement inside had no protection from each other.  I could've just bought a new bag but I'd have to come up with another $250 just to buy the same one, and I was thinking to myself; The bag itself is perfectly fine.  What a waste.  Plus, I spent so much time with the bag.  There was some sentimental feelings towards it :).  There's some nice patina on the bag, and it seems to have formed well over time to my body.  Luckily, instead of buying a new bag, I discovered that I could just buy the Billingham Hadley insert.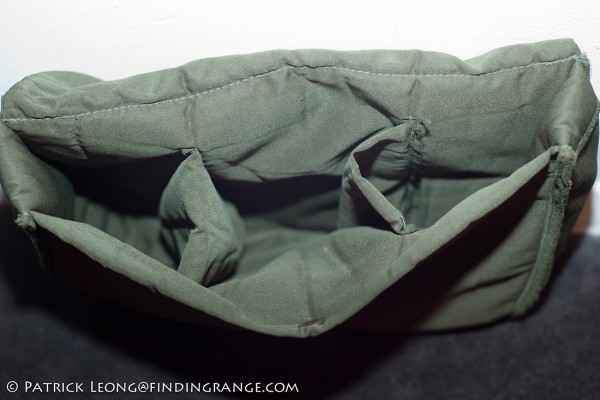 ↑ My older worn out insert.
Inside The Billingham Hadley Insert:
For those who have the older Billingham Hadley insert, you should definitely check this new one out.  It's so much better than the older insert.  I didn't think too much of it at first but when I actually saw this new insert and tried it out in person, it was like getting your Billingham Hadley upgraded.  First off, the cloth material used in this new Billingham Hadley insert is a really nice soft felt-like material, not the older cotton type.  Also, the stuffing that Billingham uses is a lot thicker.  In fact, it's so much thicker that it actually makes the Billingham Hadley itself a stiffer and more rectangle shaped bag (but not in a bad way.
↑ The newer insert with the nicer softer material.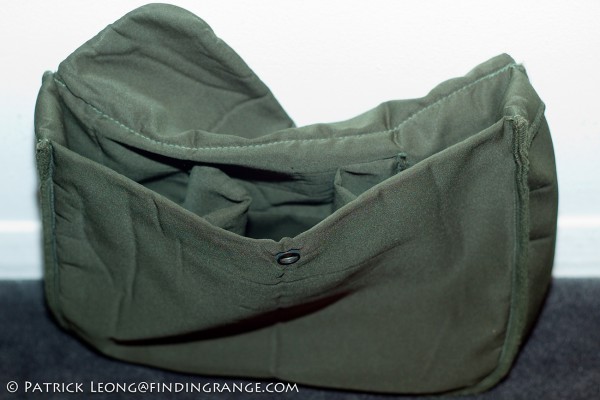 ↑ The older insert with the older material.
Another cool thing about this new insert is that it comes with velcro dividers.  You can really move things around in there.  Plus, if you wanted, now you can buy the other Billingham velcro dividers to get whatever configuration you want from your Hadley.  I did that, and I ended up fitting my Leica M9, my Leica SF-58 flash, and 4 lenses into my Hadley.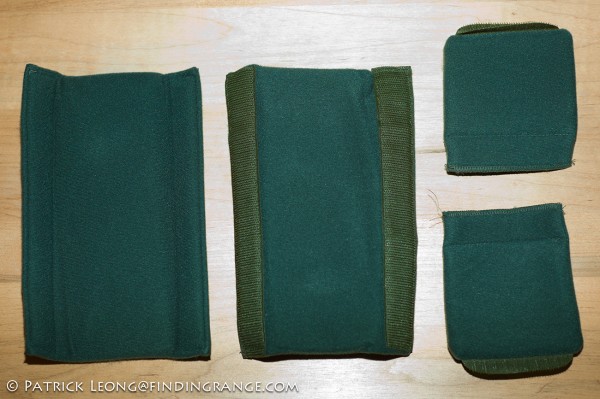 ↑ The removable velcro dividers.
Other uses for the Billingham Hadley Insert:
For those who don't own a Billingham Hadley or even a Billingham bag, you can still use this insert with whatever bag you want.  From what I'm getting, a lot of people do.  Some want a really inconspicuous bag but still need the protection something like this insert offers.  Others just don't like the design of Billingham bags.  Whatever it may be, this insert is great, and offers great protection for your photographic equipment.  However, if you're just going to use the insert with another bag, you can get other inserts made by other manufacturers such as Domke for a lot cheaper (can be found here at Amazon or Adorama) but IMO, the Billingham Hadley insert is built better.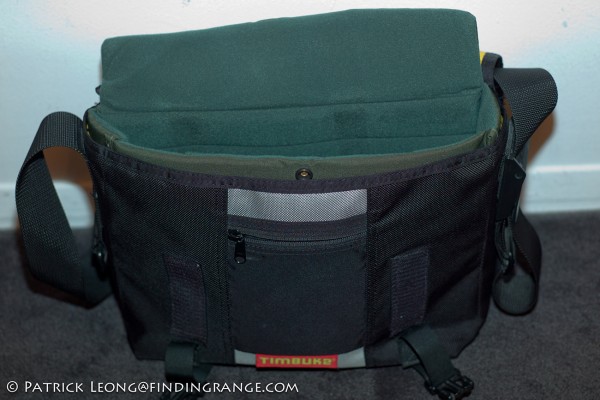 ↑ The Billingham Hadley insert fits perfectly in my small Timbuk2 bag.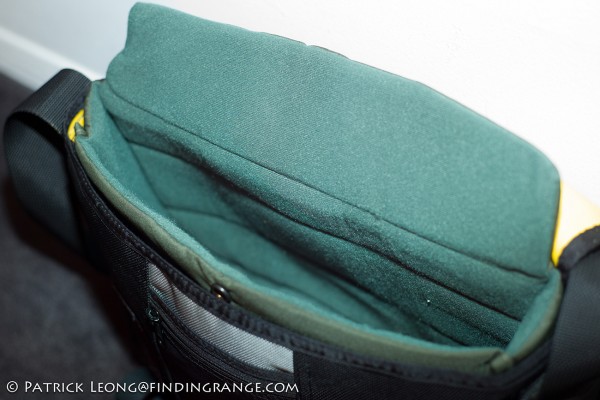 ↑ Here's a close up of the soft material used in the Billingham Hadley insert.
Should You Buy One of These Billingham Hadley Inserts?:
If you have an older Billingham Hadley, and your insert is falling apart than definitely get one.  I would buy this insert even if my old insert was still functional.  It's a lot more functional especially with the better padding and the removable dividers.  If you have another bag other than a Billingham I would still buy it but just remember that there are other options available.  It's about $64 at B and H Photo, and you can probably find something similar for less.  But IMO, the padding in the Billingham Hadley insert is a lot better.