Chinese New Year 2012 Fuji X100 Photos:
I've been waiting to go to the Chinese New Year Celebration down in Chinatown for quite some time because I love photographing it.  I brought my Leica M9 along but I really wanted to see how well the Fuji X100 would perform.  I think I've seen every single Chinese New Year celebration in Chinatown since I was born.  I love seeing all the Kung Fu schools doing the lion dances, and huge crowds this celebration draws.  They literally close down Chinatown to all motorists, and everywhere you turn, there is a Kung Fu school performing their art.
Back in the day (or during the film era for me), firecrackers were used, and I had some awesome pictures from that but nowadays, firecrackers are banned for Chinese New Year in New York City.  But celebrating Chinese New Year here in New York City is still cool, and I still have a great time photographing it.  Apparently, I'm not the only one that has a great time photographing this event because not only do I see the usual Nikon of Canon users at this event, I also see many Leica users at this event.  There are also people out their with medium format film cameras, Rollei's, Bronica's, and old Canon rangefinders…a nice sight to see :).
So with the hugely anticipated Fuji X-Pro1 announced, it seems that the Fuji X100 is already a thing of the past…crazy IMO since the X100 was the "camera of the year" for so many, and it hasn't even been a year since it's release.  That's the sad part of digital nowadays.  It's so easy for some people to completely forget about a camera that they, not long ago,  once thought would be "the camera that I was waiting for".  Where is the skill of the photographer nowadays?  Where is the fun for photography?  It seems like the skill of the photographer has taken a back seat to what camera will come out the next month.  It's funny because on some forums, even after the new model of a camera has been released, many already talk about the next one to replace it.  IMO, just use the camera you have, don't worry about what's going to come out, and go and take some awesome pictures.
I am getting the Fuji X-Pro1, and I will DEFINITELY be reviewing it here on findingrange.com.  But I still think the Fuji X100 has so much too offer, and shouldn't be completely overshadowed by it's bigger brother, the Fuji X-Pro1.  In fact, even though I said it in an earlier post that I was going to sell my X100 to help fund the Fuji X-Pro1, I decided to actually keep it because it really serves it's purpose well: a very small compact camera, with a viewfinder that offers outstanding image quality.  It's a great camera to carry around for fun shots with your friends or when the situation arises, great shots for some stock photography.
Anyway, here are some shots of the Chinese New Year celebration from this past weekend.  I only went on Saturday but I heard that they also had some cool stuff happening on Sunday.  I think my shots from last year were a bit better.  I was with my girlfriend and my father so I wasn't completely in the photographic mood.  Maybe I will post last years too…those were mostly shot with the 75 Summilux at F1.4.  The ones in this post were all shot with the Fuji X100, and more will come as I get more time to finish processing them.  I will also have a few shots with the M9 at a later post.  Hope you all enjoy.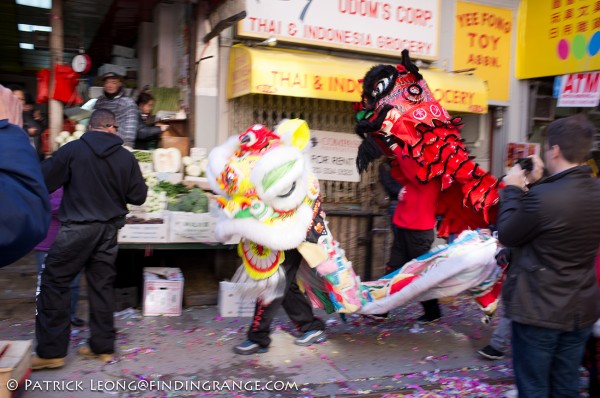 ↑ I love black and white but the colors during Chinese New Year are awesome.  The colors are so vivid and bright…all were processed in RAW but had very little tweaks done to them.  I was really impressed with how the Fuji X100 performed at this event.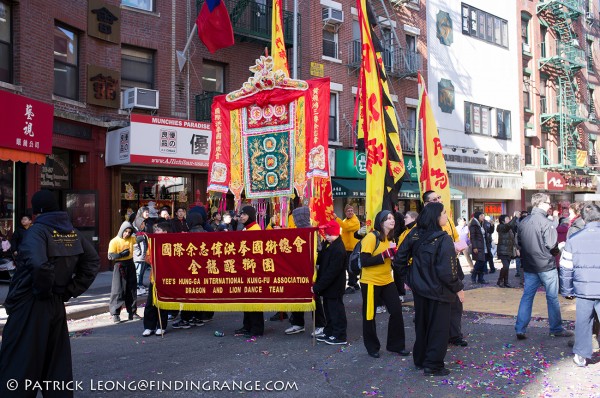 ↑ More nice bright colors…yellows and reds seems particularly nice on the Fuji X100.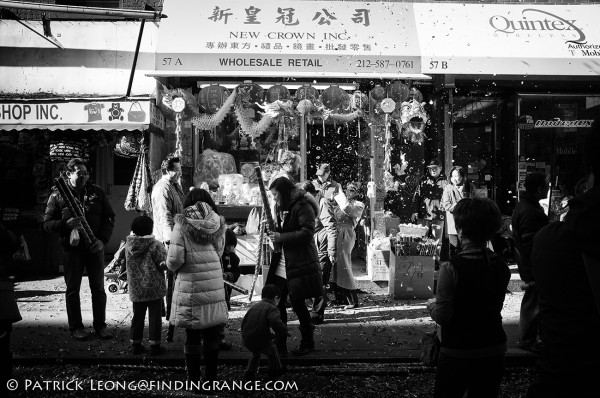 ↑ Here's a black and white processed with Nik Software Silver Efex Pro 2.
↑ My childhood friend's (Mike Lee) Kung Fu school.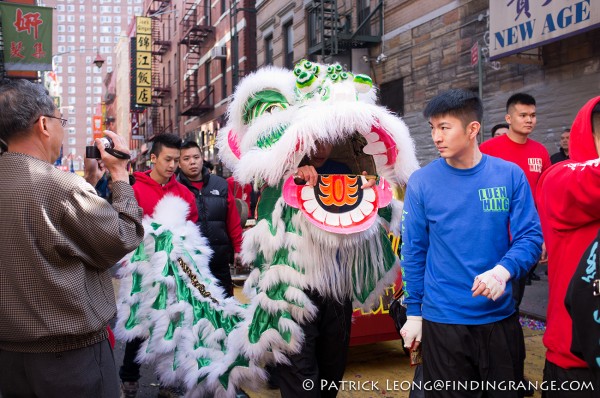 ↑ Again, the colors come out really nice with the Fuji X100.  The photos come out really clear and refreshing looking.  I have my issues with the X100 but I was really happy with it after this event.  All these photos in this post were processed in RAW, and had barely any tweaks done to them.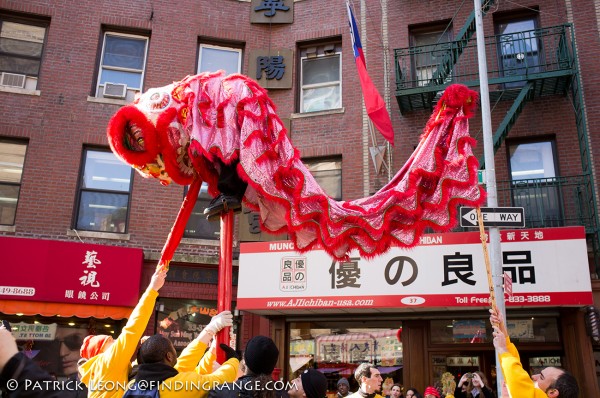 ↑ The reds from the Fuji X100 remind me of Reala or Velvia colors.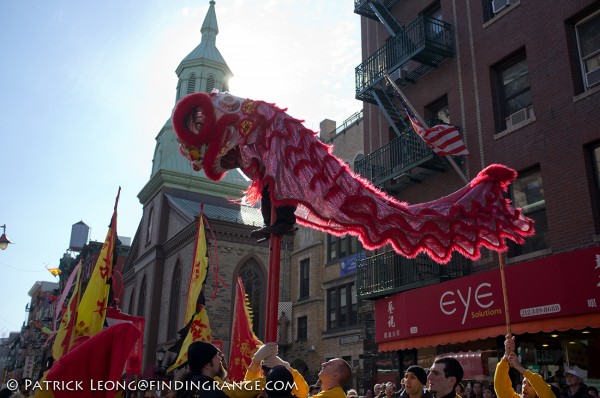 ↑ Here's a guy getting on a pole with the lion suit on.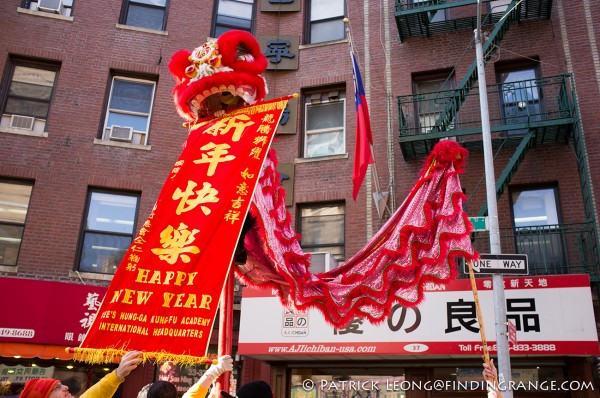 ↑ Beautiful reds…love the Fuji X100.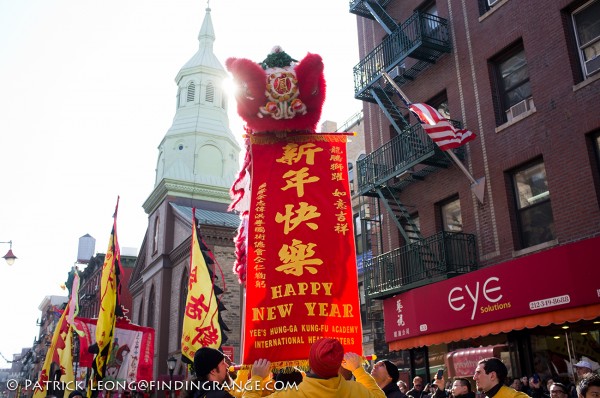 ↑ Happy New Year!