Some Shots of Bermuda With The Fuji X-Pro1 And XF 18mm F2.0 R Lens:
Hey everyone, I hope all of you had a good weekend.  If you live in New York City, you're probably all dreading the fourth heat wave coming tomorrow (at least I am lol).  I've been quite busy these past few weeks, and I've got some things planned for this site coming soon.  I will have some new Fuji X-Pro1 stuff coming also.
For now, here are some shots taken with the Fuji X-Pro1 and XF 18mm F2.0 R lens in Bermuda.  Yes, these are some of my photos from my vacation to Bermuda.  I will probably post more at a later time.  The ones I shot with my Leica M9 will also turn up soon.  I had so much planned in terms of photography for my trip to Bermuda but when I got there, I honestly just spent the time enjoying my vacation.  The truth is, I doubt my girlfriend really wanted to wait there while I set up the tripod for sunsets or go around street shooting.  Plus, I was in paradise, and I just wanted to enjoy myself :).
Fuji X-Pro1 And XF 18mm F2.0 R Lens Combo:
So, here are just a few of my photos with the X-Pro1, and XF 18mm lens while I was getting to the beach or just walking around town.  One thing that I must mention is that I am quite frankly impressed with the XF 18mm F2.0 R lens.  Yes, it is not as good optically as the XF 35mm F1.4 R lens.  But so what?  It doesn't mean that it is bad.  In fact, the XF 18mm was on my X-Pro1 the majority of the time.  I could have probably got away with just bringing that one lens for the X-Pro1 with me on my trip.  Contrast is nice, colors are beautifully rendered, and it's sharp.
I guess I decided to write this post to show you what the 18mm can do, and again, to actually tell you that I was really quite surprised and impressed.  These photos are processed from RAW files but very simple adjustments were done.  If you are truly curious about this lens, I suggest you stop reading all of the reviews (whether good reviews or bad), and go out to a store like Bergen County Camera where they will actually let you try the XF 18mm F2.0 R lens on your X-Pro1 outside of the shop in more real world settings to see if you like it.  I think at one point, everyone should just go out, and try the stuff that they are interested in because while reading about it can be great and informative, nothing beats first hand experience.
So I hope all of you enjoy, and please stay tuned for more stuff to come.  Thanks for stopping by and take care!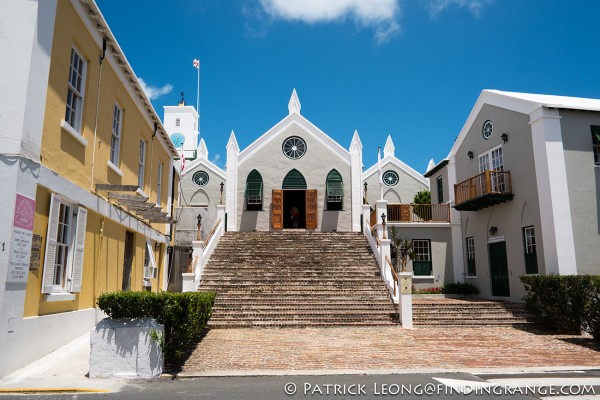 ↑ St. Peters Church in St. George's.  Yes, these are "vacation photos" but hey, I was on vacation :).  I did very simple adjustments in RAW to this photo, and I was actually quite impressed with the "pop" this photo has without going overboard with editing.  Look at those blues.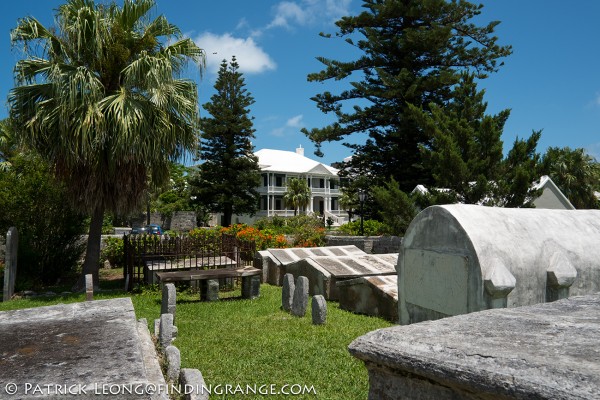 ↑ The back of St. Peters Church.  St. Peters Church is believed to be the oldest continually used Anglican church in the Western Hemisphere.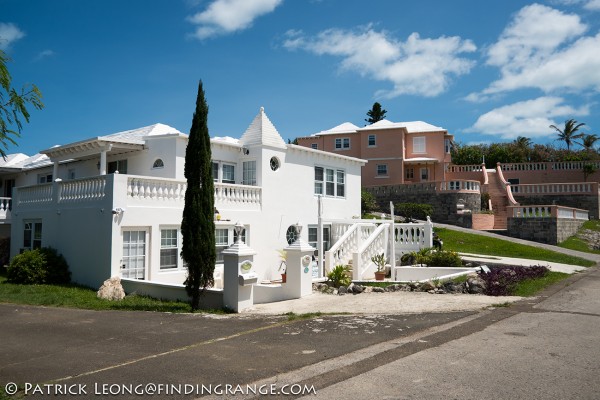 ↑ Some houses on the Bermuda Railway Trail, which is now used primarily as a cool bike trail.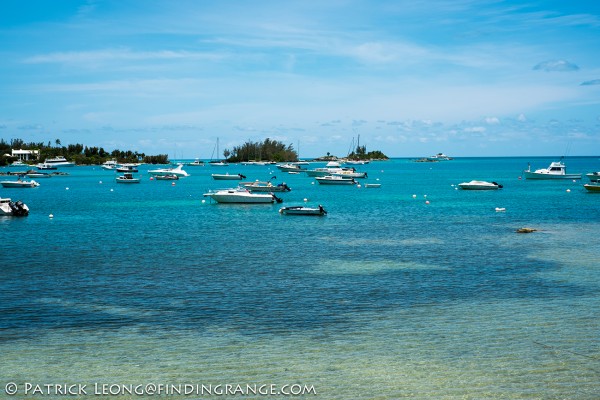 ↑ This is why Bermuda is probably my favorite place of all time: the beautiful blue/turquoise water.  Yes, there is blue/turquoise water at other islands but there's really just something special to Bermuda's beaches and water.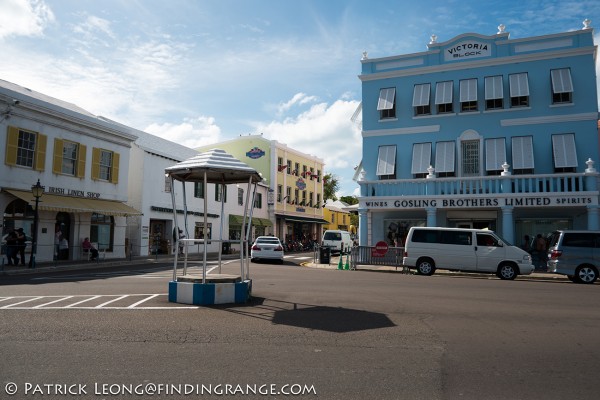 ↑ The Birdcage in Hamilton.  It was used by police to regulate traffic at this junction.