X-E1 vs. OM-D E-M5 Part 2: Fuji XF 35mm F1.4 vs. Panasonic 25mm F1.4:
Welcome to part 2 of my Fuji X-E1 vs. Olympus OM-D E-M5 comparison.  For those who did not read part 1, and want to start there, you can check it out.  In part 1, I compare the two camera bodies, whereas in this part, I discuss two of the most popular lenses for these two camera bodies: The Fuji XF 35mm F1.4 R lens, and the Panasonic 25mm F1.4 Summilux.
So just to recap, I had a chance to borrow the OM-D along with a choice of lenses, and I thought to myself, I definitely need to get my hands on that Panasonic 25mm.  First off, I'm a 50mm kind of guy, and second, it's one of the lenses I always keep hearing about.  Plus, wouldn't it be cool to compare the Panny with the XF 35mm?  Both are exceptionally sharp, they each have gobs of character, and who doesn't love a fast aperture lens?
So, I ran a few tests to see what I could come up with.  Obviously, whether one lens is sharper than another doesn't really matter because it's not like you could put the Panny onto your X-E1.  Plus, both these are top tier lenses.  So, what I did was spend less time on build quality, image quality etc. because we all know already that these two lenses are awesome, and spent more time on how these two lenses compared with each other in terms of their ability to create a very shallow depth of field.  This comparison is just for fun, so let's see what we got.
Build and Feel:
Both lenses here are built very well if not a little light for my tastes but then again probably good for the mirrorless class.  The Fuji lens is a bit larger than the Panasonic but it's pretty light so there's no need to worry about your X-E1 being front heavy.  Both lenses feel perfectly balanced on these cameras.  Tolerances are tight as well for both lenses with the Panny having a less hollow feel to it.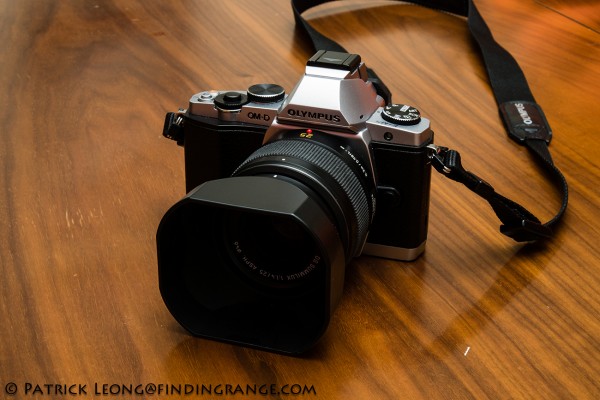 ↑ The Olympus OM-D E-M5 with the Panasonic 25mm Summilux F1.4.
One thing that I love about the Fuji lenses is that they have aperture rings.  The Panasonic does not have an aperture ring, which means adjustment of the aperture is done in the OM-D.  This is a personal preference of mine but I just prefer being able to adjust the aperture on my lens, and being able to manually adjust the shutter speed on my camera.  I find it's a lot faster than using a wheel while looking at the LCD screen.  I often pre-adjust my speed before I lift my camera up to take a picture, and with the OM-D, I have to lift the camera up to actually see what shutter speed/aperture I want to change to.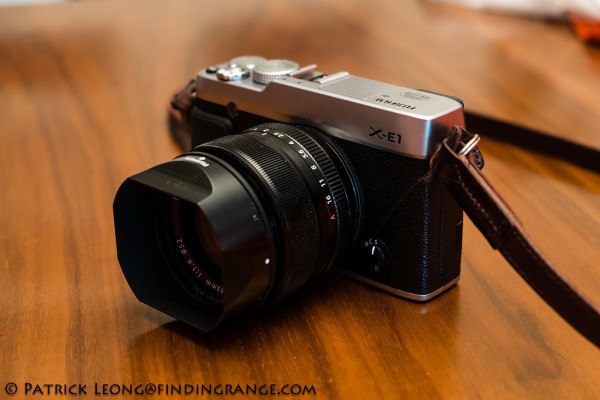 ↑ The Fuji X-E1 with the XF 35mm F1.4 R lens.
Autofocus:
The 25mm Panasonic's autofocus operates really, REALLY fast when attached to the OM-D.  I was running around taking photos during the Chinese New Year Festival, and couldn't believe how fast the autofocus operated.  There is very little that you can't catch with this lens on your OM-D.  The Fuji on the other hand, could not keep up with the OM-D in terms of the autofocus but most of you probably know this already.
When it's darker, autofocus hunts a bit more with the X-E1 but the OM-D's autofocus is still pretty quick.  If you had the zoom or the XF 18mm, the autofocus would be faster but unfortunately, both of those lenses still can not keep up with the OM-D.
Image Quality:
There's not much to say about these two lenses other than they are probably the best 50mm equivalents that you can get for either one of these systems.  Both lenses are great when stopped down but their performance at F1.4 is just as impressive.
Here some opinions that I've developed after using both of these lenses: Both lenses are are top quality with very few faults.  Where they differ is in their characteristics.  I feel the Fuji sometimes produces a creamier looking image with great color pop.  Sometimes a photo just really comes out of the page.  The Panasonic 25mm F1.4 Summilux is a bit more analytical but also very sharp.  I was definitely pleasantly surprised when I first used this lens a while back.
Here's some quick examples of both these lenses shot at F1.4 and at F5.6:
Is one lens really sharper than the other?  I realize more examples would help with this question but what do you think?  Personally, both these lenses are great with maybe the Panny being ever so slightly sharper but again, it's so minute that it could just be slight camera movement from the X-E1.
Bokeh:
The quality of bokeh from both these lenses is excellent as well.  There are no complaints here, and there shouldn't since most people who are going to buy one of these lenses want that creamy looking bokeh.  Shooting at a large aperture will give you wonderfully smooth looking shallow depth of field with really nice "bokeh balls".  But does the larger sensor of the X-E1 give the XF 35mm more of an advantage over the OM-D/Panasonic 25mm Summilux?  I read one comparison that stated there isn't much of a difference but I disagree.  I would argue that shooting at F1.4 with the Panasonic 25mm is almost equivalent to shooting at F2.8 with the Fuji xf 35mm and X-E1 combo.  Check out the results below (The X-E1 photo on the left, and the OM-D photo on the right):
Here are the rest of the comparison photos from F1.4 to F5.6.  Sharpness, contrast, etc. have nothing to do with this section.  I'm just concentrating on the depth of field.  The X-E1 and the OM-D were placed on a tripod, and I dimmed the lighting on purpose so you could see the bokeh balls a bit better.  In each comparison, the photos on the left are Fuji's, and the photos on the right are Olympus':
Obviously, these are not 100% scientific, and they were never intended to be.  But these photos should give you a general idea of what kind of bokeh you'll be getting, and how the different sensor sizes in these two cameras can change that.  In general though, both lenses offer extremely smooth shallow depth of field as you can see here.
Here are some general examples taken at F1.4 from OM-D paired with the Panasonic 25 F1.4 Summilux.  Hopefully some of these photos will give you a feel of the way this lens performs at wide open aperture: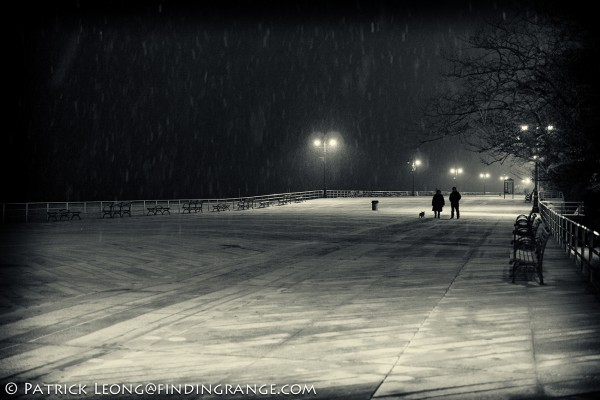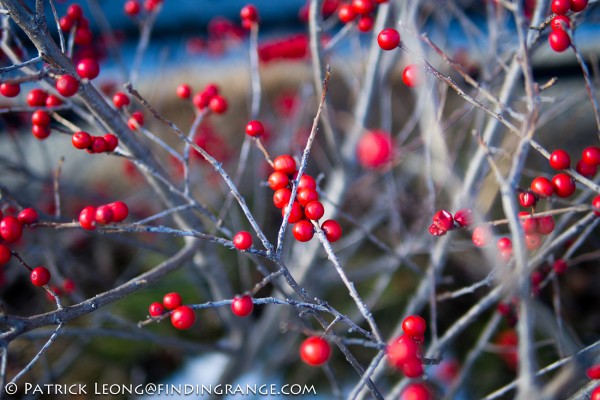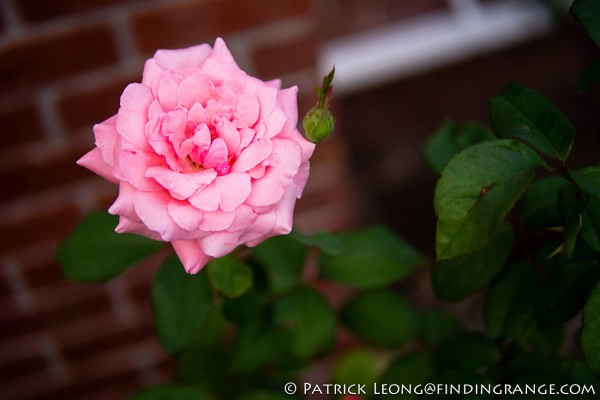 Below are some photos taken with the XF 35mm F1.4 R lens at F1.4.  I know this has nothing to do with the bokeh section but one thing I have to mention is sometimes I just love the colors coming out of the X-E1 with this lens.  This lens is also very three dimensional: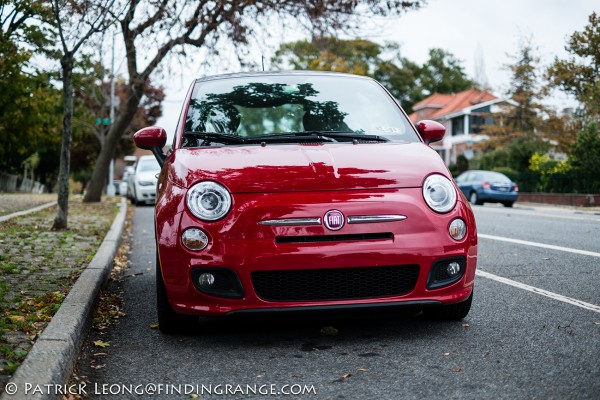 Which one?  Fuji XF 35mm F1.4 R lens or Panasonic 25mm F1.4 Summilux?:
Well, there you have it.  I just wanted to write up a short comparison post comparing these two lenses just for fun.  Whether you have an X-E1 or an OM-D, both 50mm equivalents are awesome, and often times, can probably serve as your only lens.  I believe that both lenses are optically excellent but they seem to have their own characteristics.  My personal preference is the XF 35mm F1.4 R lens but that's also because I prefer the X-E1 over the OM-D.  The good news is that there is no wrong choice.  Thanks for reading!  Take care!