The My New Leica M 240 Finally Arrived! Very VERY First Impressions:
Hey everyone!  Great news!  I just came back from Bergen County Camera, and check out what I brought home with me?  It's the new Leica M or Type 240 as some refer to it.  I am so excited to finally get my copy!  I've been driving in traffic all day (Bergen County Camera is in NJ, and I live in NY), and I haven't even eaten anything yet lol.  First impressions?  It's a bit bigger than the M9 but also a little heavier, which is nice.  The leather wrapping around the camera is much gripper, and it feels much nicer than the M9-P.  The new screen looks good, and the silver color is awesome…what else is there to say other than…it's great to have a digital M back in my hands!  It really is…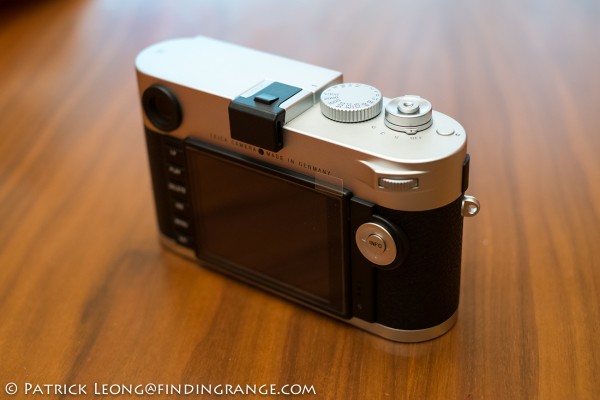 ↑ Here's a quick snap of the back view of the new Leica M.  Leica finally updated the screen.
I'm currently charging the battery (btw the battery is bigger, which is another plus), and I'm hoping to get out there tonight to do a little shooting.  I haven't manual focused a lens since I sold my M9 back in October…wonder if I still can do it lol. I really can't wait to take some photos with my new Leica M.  If I get anything tonight, I'll post some stuff up, and give you all a better first impression.
So anyway, more maybe later tonight, and definitely tomorrow!  Right now, I'm going to get some food in me…although I must admit that I'm a bit too excited to eat :).  I will definitely be doing a review of the Leica M soon…a mutli-page/multi-post review over my time with the camera.  I think a camera like this deserves a bit more attention :).  Thanks for stopping by!  More later!