First Impressions of the Leica M Type 240:
Hey everyone!  What an awesome end of the week it turned out to be lol.  Yesterday, I received my new Leica M, and I have been using it quite a bit.  First impressions?  Man, I actually have a lot to say!  I don't even know where to begin, and I definitely want to save some for the review lol.  But overall, first impressions are GREAT!
But on a quick side note, I want to thank Bob at Bergen County Camera for getting me my new Leica M so quickly.  I don't get a single cent for saying this but my family, and I have been buying Leica stuff from him for 30 years now.  Why do I continue buying from him, especially if I can get it so easily on the internet?  He runs his business old school, so the customer is golden, which is important if you're shelling out $7,000 for a camera.  You want the support with that when something goes wrong, right?  The thing is, I've seen him giving this same service to people who didn't even buy equipment from him!  These are the kind of camera stores we should be supporting!  If you ever need Leica stuff (he is currently fully stocked), call him up…he recently opened a Leica Boutique as well.
So anyway, let's talk about the Leica M for a bit.  I'm just going to blab about the new M in no particular order, and see where it goes.  I'm still so excited about it too be honest.  Hopefully my sentences will be coherent :).
The Leica M:
I can sum up what I think about the Leica M in one sentence: It's my absolute favorite M.  First off, I loved the M9, and I really thought that it was the closest thing to a film M that you could get.  I really think Leica did a good job with the M9 in terms of trying to it that same purity that we all love about the film M's.  But this new M really steps it up because of several reasons, and one big reason being that it's just so refined.  The build quality really is second to none.  The rigidity, solidness or whatever you want to call it is incredible.  It feels like a block of metal.  The shutter is sublime.  It's smooth, quiet, and there's not actually a click anymore when you depress the shutter button like the M9, which does help at lower shutter speeds.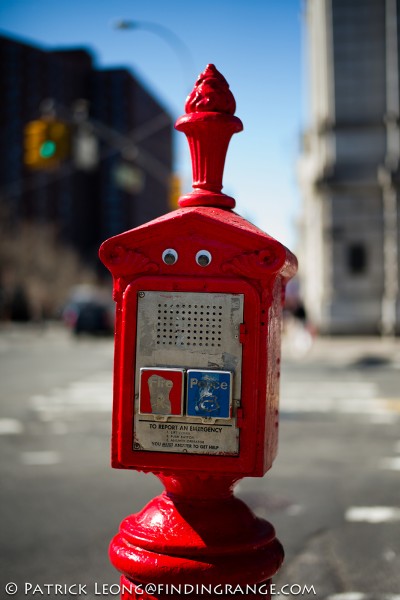 ↑ I shot this at 400 ISO wide open.
How's image quality?  Well, I know there are people still debating the CCD vs. CMOS thing but I personall love the image quality from this new M.  Yes, the image quality is different than the M9 but also better.  I am not going talk about the CCD vs. CMOS issue right now but in general, the files have more flexibility, they look more natural, and if you accept that they're different (which does not mean bad), and just learn to work with these new files, you produce much better files than the M9.  I really think so.  These are the first images that I processed, so just like the M9, processing will get better over time.  The images are bitingly sharp, very three dimensional (even if you're not using wide open apertures), and most importantly, there's this really nice smoothness about them that reminds me of medium format.  Before the digital age, I use to shoot with film Leica's.  When the Mamiya 6 came out, I bought one, and for a long time, I stuck with medium format because there's this fluidity in the images that I couldn't get from 35mm.  I feel the same with the new M.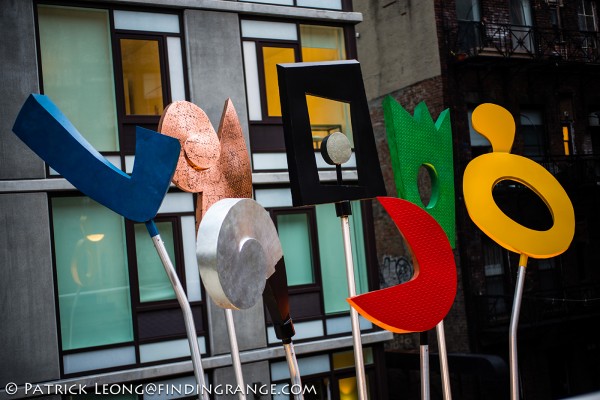 ↑ I shot this wide open.  I love the three dimensionalism, and the "pop".  I really like the colors of this new M.
So here are a few examples processed very lightly in Photoshop Camera Raw to give you all a general taste of the Leica M.  I really wish I could upload full resolution ones because quite frankly, they're really good.  I'm really impressed with the Leica M, and I'm really loving what I'm getting so far.  I have some more photos but I wanted to save the better ones for my review, which will come soon :).  My review will be big…it will consist of multiple posts.  I plan on really getting up close and personal with the Leica M.  I thought that would be fun :).
Even at a smaller aperture (F5.6), there's a three dimensionalism to the images.  Check out the person on the right.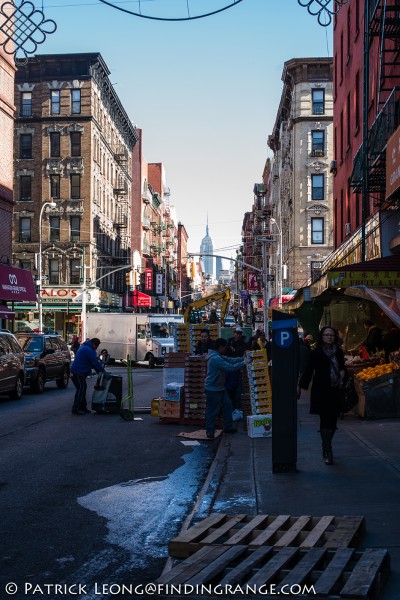 ↑ Chinatown fruit and fish markets.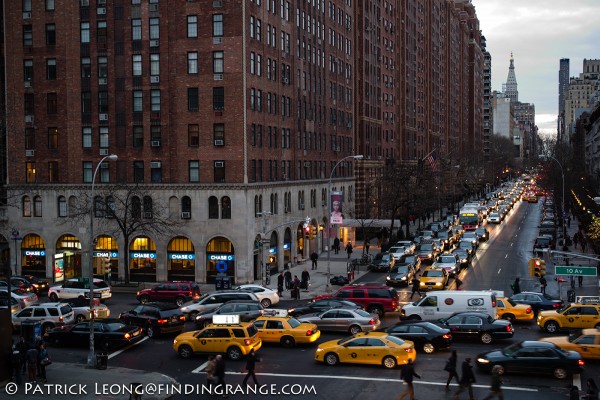 ↑ Traffic jam in Chelsea.
↑ I have a thing for taking graffiti pics :). 
I hope you all enjoyed the little preview.  I'm going to the auto show tomorrow, so I'll be taking a few photos with my Leica M there as well.  I'll be sure to post them up.  During the week, I'll just be shooting with this camera non stop, so stay tuned.  Thanks for visiting everyone!  Have a good Easter weekend!
P.S. Almost forgot.  Images shot with the Leica M and 50 Summilux ASPH.