Zeiss Touit 12mm F2.8 Review For The Fuji X Series:
When I first heard the news that Zeiss was going to be making lenses for the Fuji X Series, I was really excited.  There were two reasons for this excitement:  One is that Zeiss has always been famous for making some of the best lenses in the world, and now they will be making autofocus lenses for my Fuji.  The other reason was, in a way, by having such a well regarded lens manufacturer making lenses for the X Series system, it kind of tells me that Fuji actually has long term plans for the X Series system.  The future can't be told but to me, it's definitely a good indicator when a third party company is willing to invest in research to design lenses for another manufacturer, right?  It makes me more willing to invest in this system.  So far, Zeiss has come out with two lenses for their Zeiss Touit series: a brilliant 32mm F1.8 (which I reviewed recently), and a super wide 12mm F2.8.
Being an 18mm equivalent, the Zeiss Touit 12mm F2.8 is currently the widest autofocus lens that you can buy for your Fuji X Series camera.  The second widest autofocus lens for the Fuji system is the XF 14mm F2.8, which gives you approximately a 21mm equivalent view.  At $1,250, the 12mm costs $350 more than the Fuji XF 14mm, and it's also currently the most expensive lens for the Fuji system.  Zeiss has always been known for making some fantastic glass but is $1,250 asking too much?  Read on to find out! 🙂
Zeiss Touit 12mm F2.8 Build Quality:
Like the Zeiss Touit 32mm, the build quality of the 12mm is excellent for a mirrorless lens.  It's a solid, all glass lens that feels very pro-like.  This lens should definitely last you a very long time.  I should also mention that there is no need to worry about compatibility issues because Zeiss worked closely with Fuji when designing these lenses.  The Touit lenses work just like any other Fuji lens that you would put on your camera.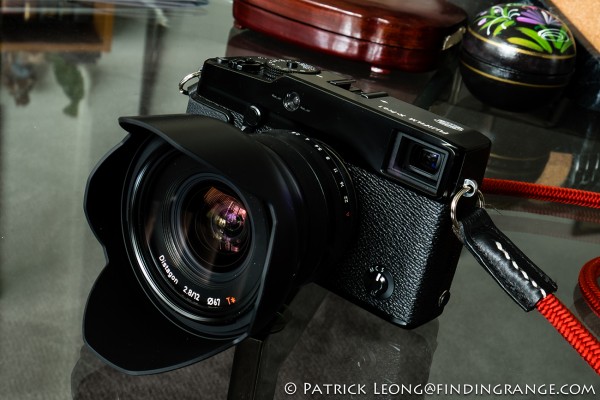 ↑ I thought I would post a pic of the X-Pro1, since I haven't posting anything of it in a while ;).
As you can see from the photos, the Zeiss Touit 12mm F2.8 is rather big, but I want to emphasize that it feels surprisingly well balanced on the X-Pro1 and the X-E1.  The well balanced feel can be attributed to the lightness of the lens, which is not a bad thing in this case.  The Touit lenses are not designed like traditional Zeiss lenses because Sony and Fuji mirrorless bodies are light.  Zeiss decided to make these Touit lenses lighter, so they would be better balanced on the Fuji and Sony mirrorless bodies.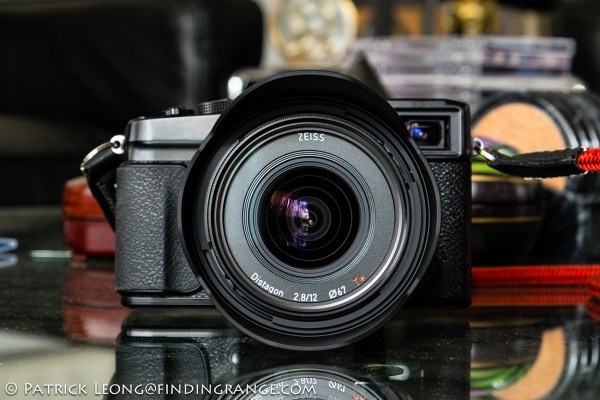 ↑ Here's a front view of the Zeiss Touit 12mm F2.8 on the X-Pro1.  The lens actually lifts the X-Pro1 up a bit in the front.
They also made these new Touit lenses look very sleek, and understated.  I personally love the designs, and I think both Touit lenses look great on the Fuji cameras.  The Zeiss Touit 12mm F2.8 has a rubberized focusing ring, and on the Fuji version, it also has a rubberized aperture ring that clicks in third stops like the Fuji lenses.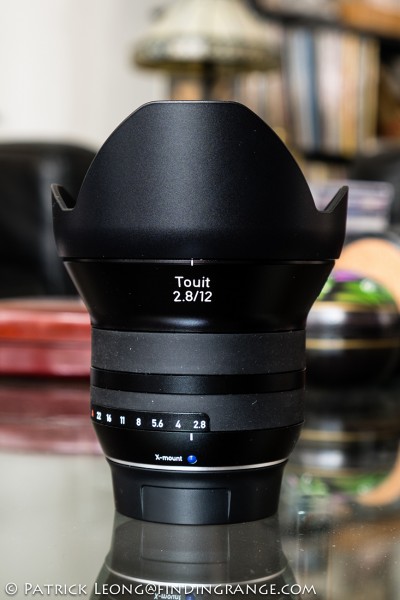 ↑ The Zeiss Touit 12mm F2.8 with the lens hood.
In terms of the auto focus, I found the Zeiss Touit 12mm to be pretty decent in speed.  It's not a speed demon fast but it's never slow.  I also didn't really have much of a problem in terms of focusing accurately,  Lastly, the motor is quiet, and smooth like the Zeiss Touit 32mm.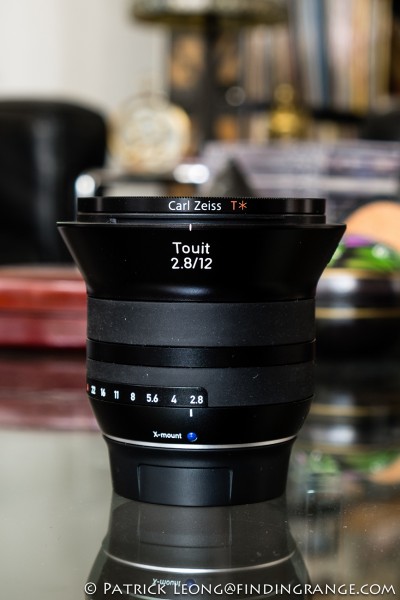 ↑ Here's the 12mm without the lens hood.  This is how I usually travelled with the lens.
I only have two complaints that I can think of in terms of design and build.  One of these complaints is the big lens hood.  The lens is not that big but the front element of the lens just flares out, which is understandable since this is a really wide and relatively fast lens.  But as you can see in the photos, the lens hood adds a lot to this flared out size.  I'm used to the small size of Leica lenses, and my bags are usually configured for them.  Usually the Fuji lenses fit ok but sometimes it was a bit of a struggle trying to pull this lens out with the lens hood.  I ended up shooting the 12mm without a lens hood the whole time that I had it because it took too much space in my bag.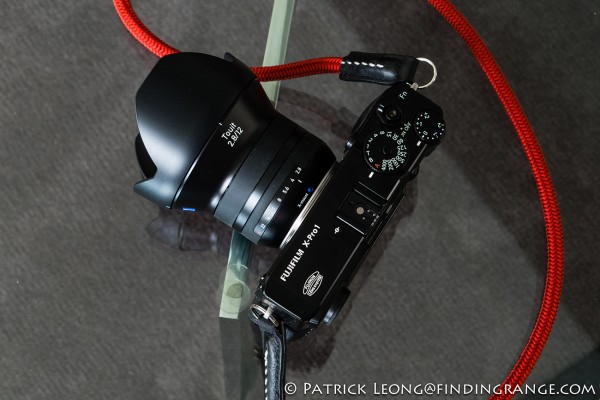 ↑ The Zeiss Touit 12mm is a big lens but it's an ultra wide that's pretty fast as well.
The other thing that I didn't really like about this lens was that I found the aperture ring a little loose for my taste.  There really isn't anything wrong with it; I just like a little more resistance in my aperture ring.  Once in a while when I was composing a shot, I would move the aperture ring out of place by mistake.  The aperture ring on the 32mm offered more resistance, and it did feel a little smoother.  But again, the overall build is excellent, and I'm just nitpicking on these little things because it's a user review.
Zeiss Touit 12mm F2.8 Image Quality:
Enough about the build, let's talk about what is really important: the image quality of this lens.  But before that, I just want to tell you a little about my wide angle experiences.  When I first tried the 12mm out, I couldn't believe how wide it was.  I used to own a 21mm Elmarit back in the film days, and I have used the 16-18-21 Tri Elmar ASPH but this was the first time I used something this wide for an extended period of time.  Some people compare this to the XF 14mm, and I guess you could but being that the Zeiss Touit 12mm is an 18mm equivalent, and the Fuji is a 21mm equivalent, they can be quite different.  Like I said before, I used to own a 21mm Elmarit, and the the Touit 12mm definitely feels wider.  I definitely had to get used to it because it takes so much to fill the frame.  Trust me, if you haven't used an 18mm lens before, you'd be surprised as to how close you really have to get to a subject sometimes.  But once you get used to it, it's simply amazing what you can do with something this wide, and it has made me realize how I really want, and need something like this in my camera outfit.  As of now, the Zeiss Touit 12mm F2.8 has become my favorite lens for the Fuji system.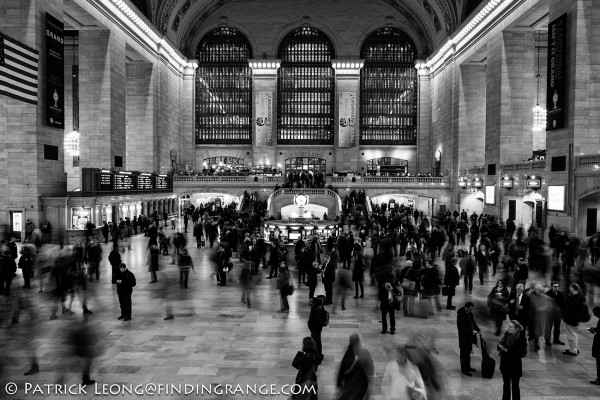 ↑ This photo was taken from my Fuji XF 18-55mm F2.8-4 R lens review.  I just wanted to show you the difference between a 28mm (this photo was taken at 28mm), and an 18mm.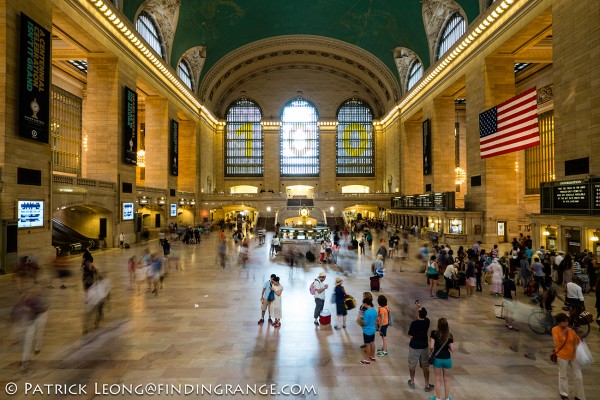 ↑ This is a photo shot with the Zeiss Touit 12mm F2.8, which is an 18mm focal length.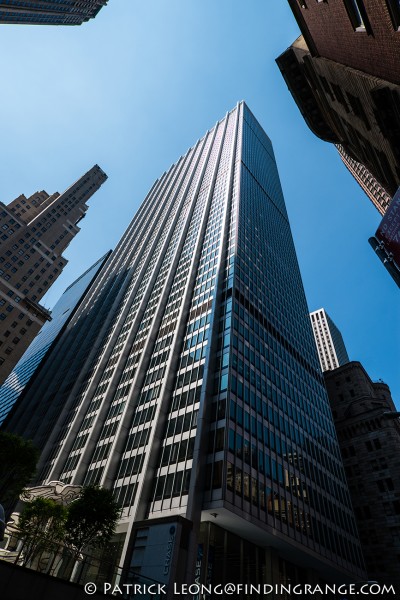 ↑ I love the dramatic effect a super wide angle lens can achieve.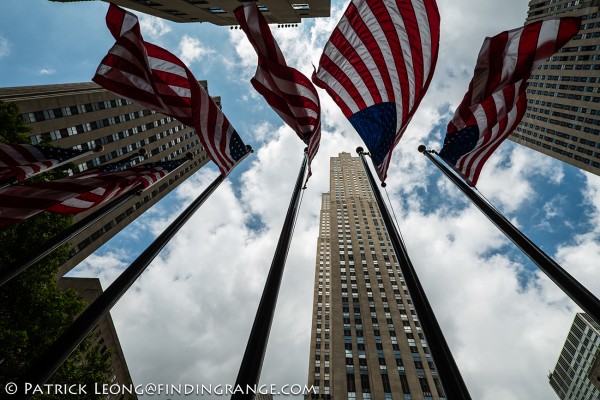 ↑ With an 18mm, you can get really close up to your subject.  It's great for two reasons: one being dramatic effect, and two, which is trying to get the shot in a crowded area like Rockefeller Center on July 4th.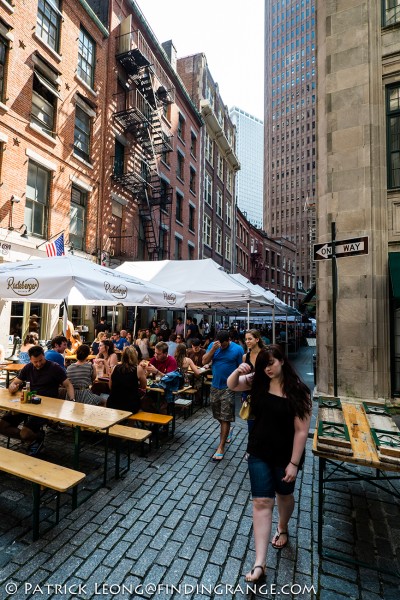 ↑ It's amazing how much the Zeiss Touit 12mm F2.8 can take from a scene.  This was shot in really close quarters in downtown New York, and I was still able to capture everything.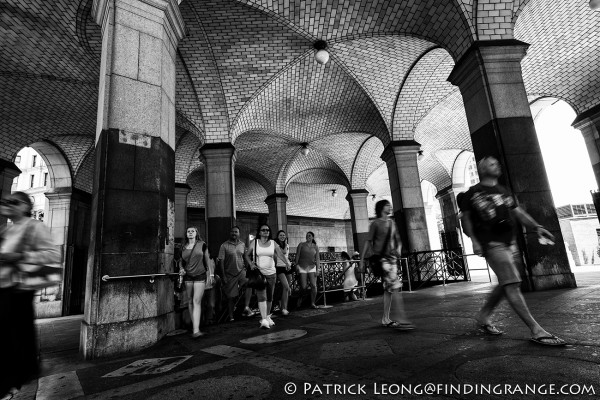 ↑ I only wished I got a little closer in this scene, so I could really get that dramatic effect.  I love using this lens!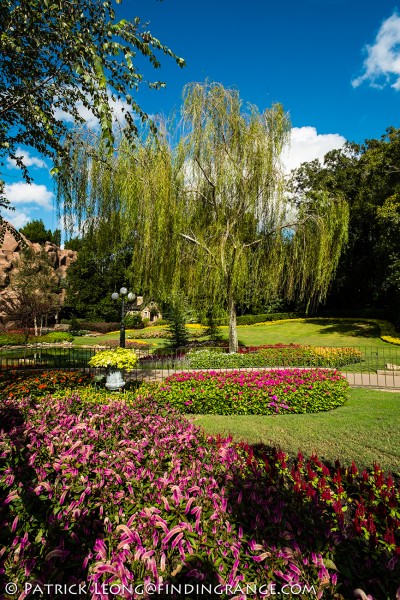 ↑ Here's a photo I took at Epcot Center.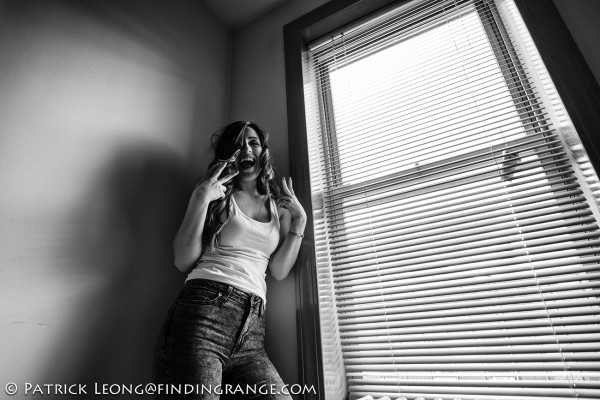 ↑ I know a lot of people don't use super wides like the Zeiss to take pictures of people but I love the dramatic effects it produces in closer quarters.
It's not just the ultra wide capabilities of this lens that has made it my favorite.  The image quality is superb.  I haven't used many Zeiss lenses before but from what I've heard, they are all excellent.  You can definitely add the Zeiss Touit 12mm F2.8 to that list because I absolutely loved what I got out of this lens.  It's so hard to fault the Zeiss Touit 12mm because it performed so exceptionally well.  It is VERY sharp, and produces nice, rich colors, and great contrast.  I shot this lens the way I normally shoot, so I didn't set it at certain apertures just for the sake of testing.  From what I got, this lens performs near-flawlessly at pretty much all the aperture speeds that I had tried.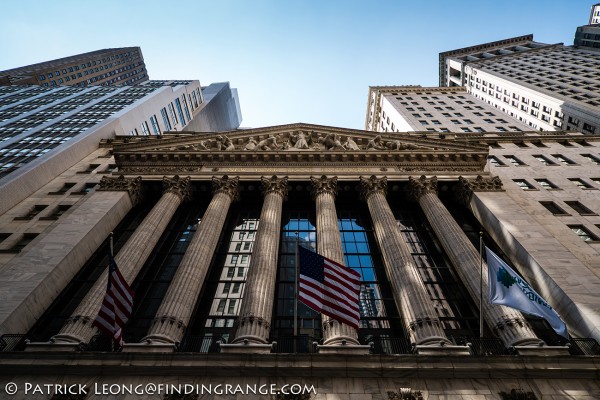 ↑ This is a photo of the New York Stock Exchange.  I got right up to the fence because I didn't want to get it in the photo.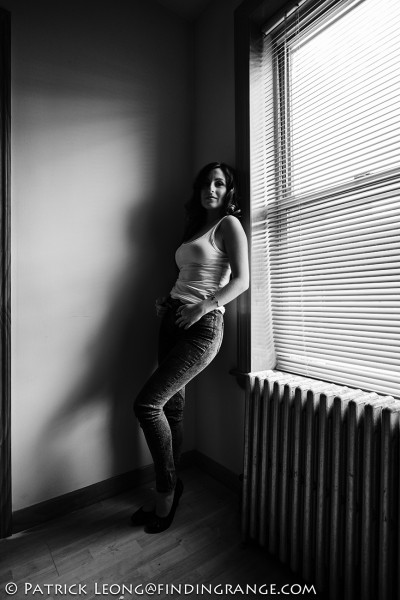 ↑ Image quality is really superb with this lens.  It's also nice and contrasty too.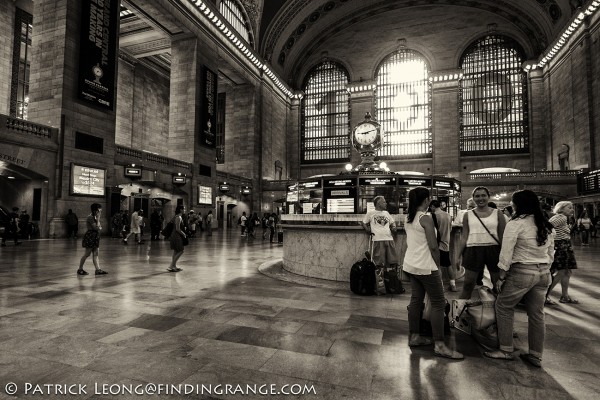 ↑ If I end up buying the Zeiss Touit 12mm, I'm definitely going to take more photos in Grand Central Station.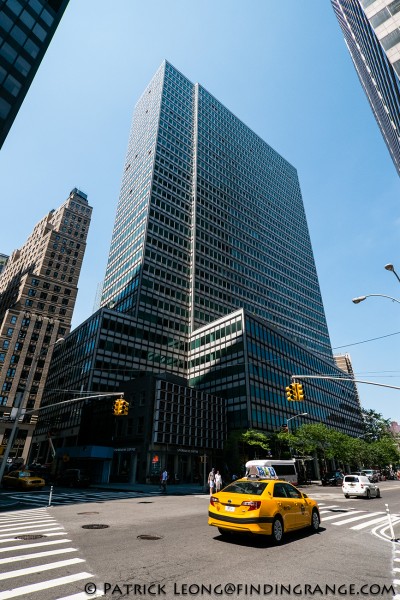 ↑ This was taken near South Street Seaport. 
 If you really want to fuss with the details then you should know that there is a little distortion but only near the far edges of the frame, and don't forget, this is a 12mm lens.  In terms of flaring, I was really only able to get this lens to flare once, and that's also partly because I didn't have the lens hood with me.  Bottom line is, if you're going to purchase this lens, you are going to be a very satisfied customer.  There really isn't anything bad optically to say about this lens.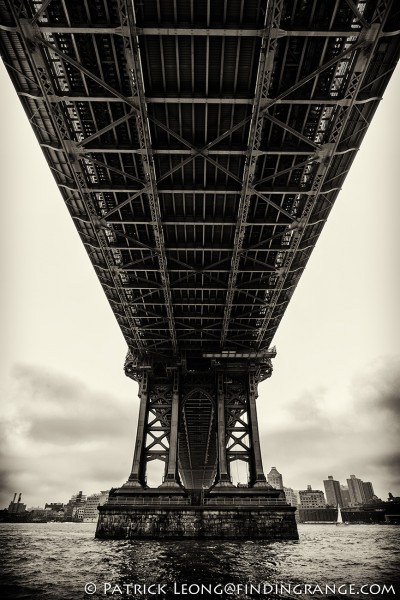 ↑ This lens retrieves a heck of a lot of detail.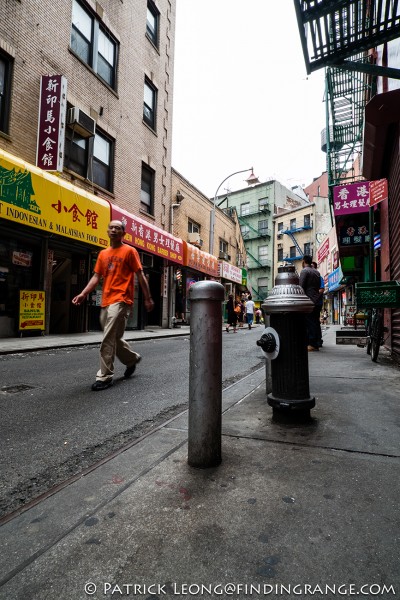 ↑ I think a wide angle like this makes a great street lens because most of the time, I could get so close to a subject, and no one thinks they're included in the photo because no one probably knows how wide the Zeiss Touit 12mm really is :).
Pros and Cons of the Zeiss Touit 12mm F2.8:
Pros of the Zeiss Touit 12mm F2.8:
Build quality is superb – feels like a pro level lens.
Lens is light and well balanced on the Fuji cameras.
At F2.8, this lens is relatively a fast aperture lens.
This lens is fantastic optically.
Great contrast, nice, and rich colors.
Zeiss worked with Fuji in designing these lenses so they are perfectly compatible with your Fuji system.
An amazing super wide angle view.
Cons of the Zeiss Touit 12mm F2.8:
 Lens hood is huge.

Aperture ring on my copy didn't offer enough resistance for my taste.
Price is high.
 Zeiss Touit 12mm F2.8 Verdict:
I absolutely LOVE the Zeiss Touit 12mm F2.8.  In fact, I was using it so much, I didn't get to use the 32mm as much as I wanted to.  Apparently, I wasn't the only person that had so much love for this lens; two of my family members decided to purchase this lens after checking out my copy.  Using an 18mm is just plain out fun, and there is just so many photographic possiblities with a lens this wide.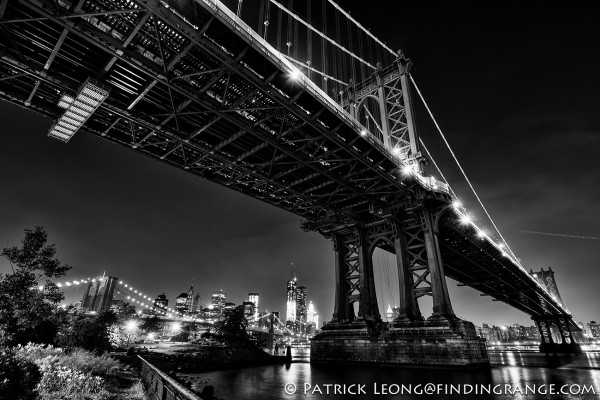 ↑ New York City at night.
But it doesn't stop there because optically, this lens is simply fantastic.  It renders very nicely, and it's so incredibly sharp.  Optically, I don't really think you could ask for more from a lens.  A super wide angle lens like this takes some time to get use to, so if you're not sure if this is a lens for you, go to a good local dealer (I go to Bergen County Camera), and ask them if you could try it out.  Any good dealer will let you shoot with it before you buy, and it might not be such a bad idea, since the asking price is $1,250.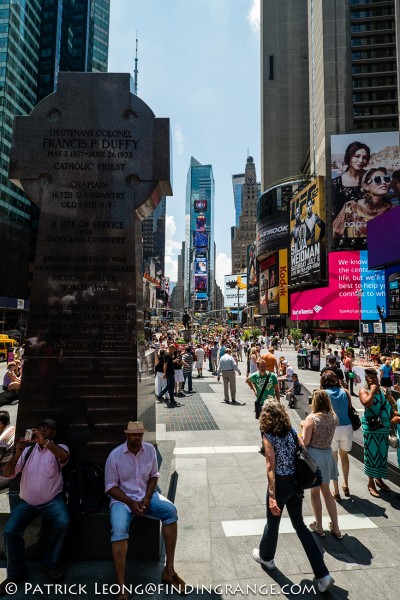 ↑ Sometimes I'm around Time Square at 2am, and it's still just as crowded.
How does it compare to the Fuji XF 14mm F2.8 R lens?  Well, I've only handled the 14mm but never used it, so I can't give you a clear opinion.  But on handling alone, I find the Zeiss is a better built lens.  Plus, even if they're slightly different optically, it doesn't really matter because they're both excellent.  Don't forget, since they're at the shorter end of the focal length range, there is a definite difference between an 18mm and a 21mm focal length.  Some situations require an 18mm, while some require a 21mm.  So in that way, they're not necessarily similar, and therefore, the decision of which one a person should buy, should be more based on what angle of view they need most.  Another point I should mention is, if you do decide to buy the Zeiss, you can always crop.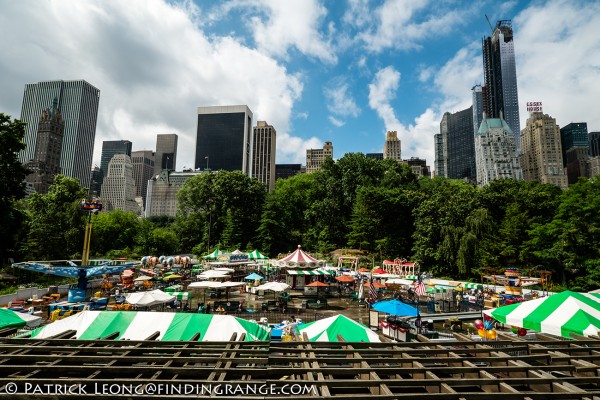 ↑ One of the very days where there was a little blue sky in this insanely hot and humid month ;)!
For me, the Zeiss Touit 12mm would definitely be the clear winner because I loved using the 18mm focal length, and optically, it is fantastic.  I heard great things about the XF 14mm too, so I'm not saying that lens is bad or optically inferior.  I'm just saying that it was really great getting the opportunity to use something this wide, and having it produce such wonderful image quality.  I wish I could blow up huge 20×30's for you all to see because compressed, web-based images do not do a lens like this justice.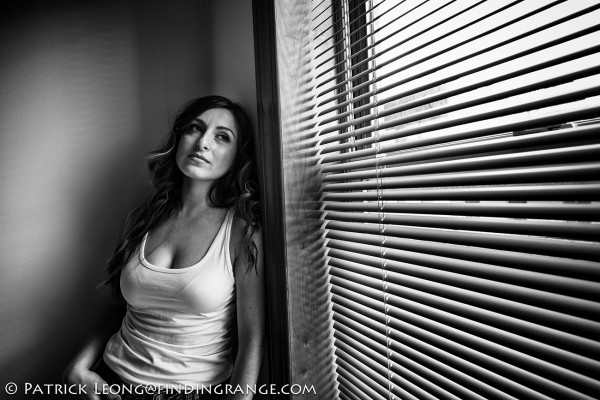 ↑ I've been in a serious black and white fix lately ;).
Sometimes wide angle lenses just don't cut it in terms of image quality because they can be so hard for manufacturers to make, especially cheap but this apparently is not true for Zeiss.  While definitely not cheap for a mirrorless lens, the Zeiss Touit 12mm F2.8 offers you a super wide angle lens that's optically near perfection in my opinion.  Being that it is so good optically, you can just concentrate on what's really important; shooting photos without a care in the world because you'll get great results most of the time.  You could spend all the time in the world checking out test charts, comparison test, etc. but in the end, all you need to know is that this lens can definitely perform.  This is the kind of lens where you just don't want to waste your time testing because you know it's good, and all you want to do is shoot with it.  That's what I did.  Is it worth the $1,250?  Well, that question depends on you, and what you may need for your type of photography but in my opinion, I definitely feel like I got $1,250 worth of enjoyment out of this lens, and I only had it for a short period of time.  Therefore, I wholeheartedly recommend the Zeiss Touit 12mm to anyone who is looking for an ultra wide.
If you're considering buying the Zeiss Touit 12mm F2.8, and my review helped you decide, please help support me by purchasing from one of the links below.  Thank you for your support!
Bergen County Camera – I don't get anything from them but BCC is the BEST.  They do business a bit old school, which is very refreshing.  My family and I have been buying from BCC for 30 years.  Ask for Bob (Westwood store).