Leica 18mm Super Elmar F3.8, More Fuji Stuff on The Way:
Hey everyone!  It's been incredibly hot here in New York City!  But this heat wave should end in a couple of days, which is perfect timing because I just received my Leica 18mm Super Elmar F3.8 from Bergen County Camera yesterday!  I've been eyeing this lens for quite some time (actually since my M9 days), and after my time with the Zeiss Touit 12mm, I realized even more that I really wanted an ultra wide angle in my camera kit, so I decided to go for it.
I also thought that this was a great opportunity to purchase the 18mm Super Elmar since Leica lenses are actually in stock right now.  Who knows how long Leica lenses will be in stock when more people get the M 240, right?  I was also thinking about purchasing the 21mm Super Elmar F3.4 instead because of its compact size but after playing with the 18mm last week, I was actually surprised at how compact this lens is for an 18mm.  Also, as I said before, I really wanted an ultra wide.   I had a 21mm Elmarit back in the film days, and while that was an awesome lens, I definitely like the slightly wider focal length.  So, I will definitely be shooting with this lens a lot, and post some images with my new 18mm Super Elmar and Leica M 240 very soon.  I will also write up a review for this lens, and how it performs on the M 240 with plenty of photos.
But before that, I still have a few Fuji related items I'm planning on posting.  I'm still planning on posting my comparison between the Zeiss Touit 32mm, and the Fuji XF 35mm.  So, if you're interested in either one of these lenses, stay tuned for that.  Also, my friend has been here this week from California, and he let me play around with his Thumbs Up EP-7S that he purchased for his X-Pro1.  I haven't used the Match Technical Thumbs Up grips before.  In terms of my M 240, I always found it offered plenty of thumb support for me.  But the EP-7S feels great on the X-Pro1.  I'll be writing up a review for it over the weekend.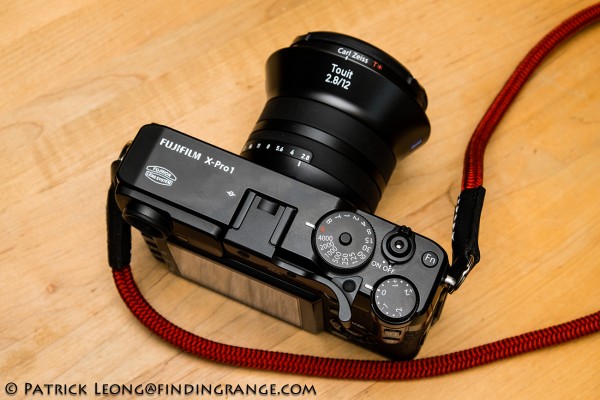 So, more is coming :).  I hope everyone has a great weekend, and thanks for stopping by!