Match Technical Thumbs Up EP-7S Review:
Like almost everything else in the world these days, camera equipment can be customized to suit one's needs.  This customization goes further than just picking what kind of lenses or film you prefer (if you shoot with film).  Nowadays, there's a huge market for little trinkets, such as, neck straps, hand grips and even soft release buttons.  One popular accessory for rangefinder and mirrorless cameras are the Thumbs Up devices made by Match Technical.  I've heard of only great things about Match Technical's Thumbs Up devices but never used them because I was content with how my cameras felt in my hands.  As they say, "If it ain't broke, why fix it?"  So, why am I writing a post about the Thumbs Up EP-7S for the X-Pro1?  Well, one of my friends, who's visiting from California, recently bought an EP-7S for his X-Pro1, and told me I need to try it out.  I figured, why not?  Who am I to say no to trying out new gear, right?
Match Technical Thumbs Up EP-7S Build Quality:
The great thing about the EP-7S is that it looks like an OEM product on my X-Pro1.  It doesn't look like a cheap aftermarket part nor does it feel like one at all.  The EP-7S feels exactly how it looks in the photos.  It's an extremely well-made, solid piece of brass that matches perfectly with the Fuji X-Pro1.  It slides into the hot shoe surprisingly very smoothly, and it's an absolutely perfect fit.  It's tight but in no way does it feel like it doesn't belong in there.  The EP-7S also has two silicone rubber inserts on the inner part of it that provide stable contact with the camera, and protects the camera from marks and scratches.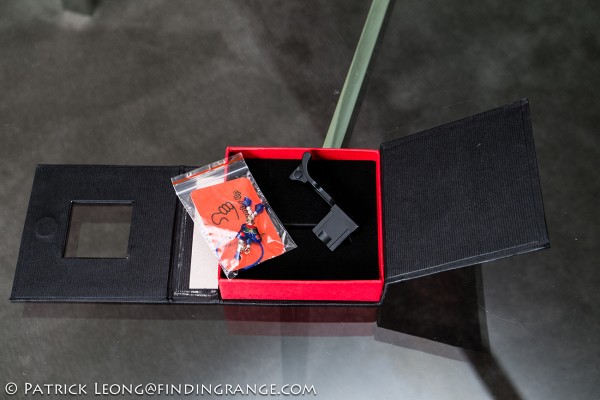 ↑ The Thumbs Up EP-7S comes is packaged very nicely, and it comes with a charm.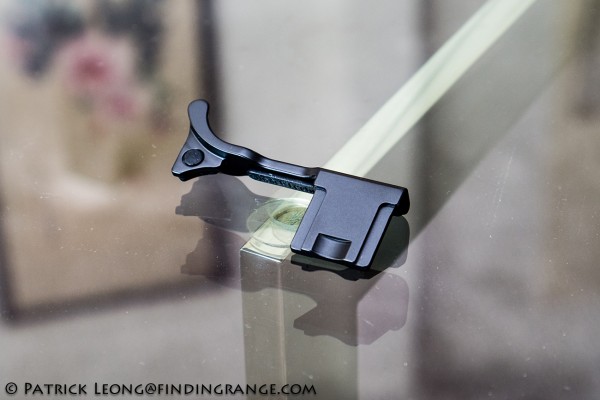 ↑ Here's a top view of the EP-7S.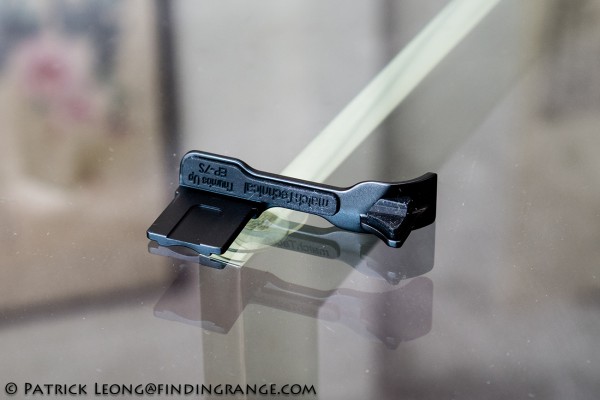 ↑ Here is the bottom view of the EP-7S.
Match Technical Thumbs Up EP-7S Feel:
In terms of shooting with it, the EP-7S feels fantastic.  I never had a problem with how the Fuji X-Pro1 feels without the EP-7S but seriously, I was really surprised at how comfortable the camera was with the Thumbs Up thumb rest.  I was afraid that the Ep-7S would block some of the buttons and functions of my X-Pro1 but on the contrary, it still offers me full access to my buttons, and it actually helps by preventing me from moving the sometimes annoying EV dial by accident.  Also, the single most important reason why I would buy an EP-7S for my X-Pro1 is that it prevents me from accidentally pushing a lot of the buttons on the back of my camera.  In fact, it does a really good job of that.  I love the Fuji X Series but sometimes the buttons on the back of both my X-E1 and X-Pro1 just get in my way.  The Ep-7S prevents me from applying too much pressure with my palm, and therefore, prevents me from hitting some of those buttons when I'm shooting.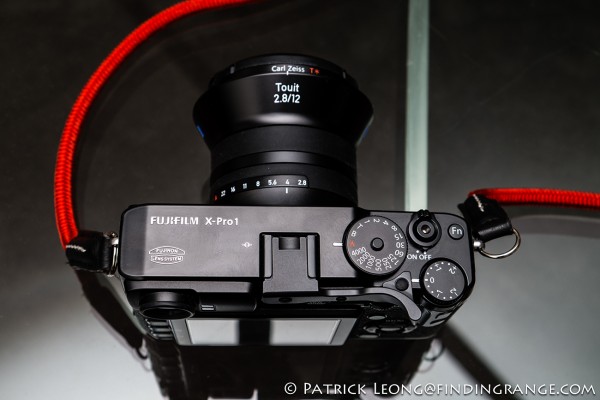 ↑ Here is a top view of the X-Pro1 with the Thumbs Up EP-7S attached.
EP-7S isn't just a simple thumb rest; it really is perfectly contoured to your thumb.  One thing that I like is that Match Technical realized that your thumb won't be in a completely vertical position when holding your camera, so if you look closely, the thumb part on the EP-7S is actually slightly indented a bit more on the bottom part to better fit your angled thumb.  I hope that makes sense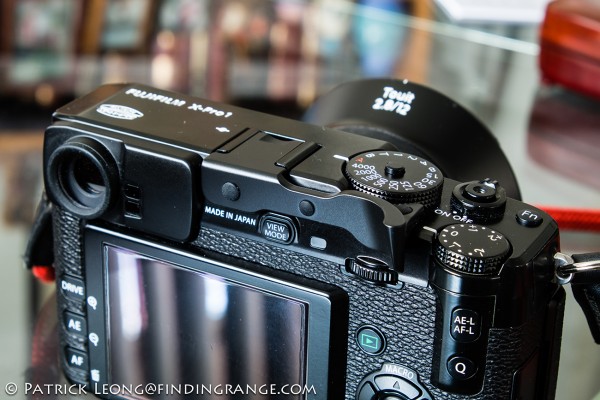 ↑ The EP-7S is contoured to your thumb perfectly, and it doesn't block any of the buttons on the back of the X-Pro1.
The only issues that I have with the EP-7S aren't major.  The first is obvious; by using the hot shoe for the EP-7S, you can't use a flash.  For some, this may not be a problem because there are a lot of people out there who use their Fujis without a flash. I've been using a flash a lot more recently, so it is a bit of an issue for me.  But again, I could always just simply slide the EP-7S out whenever I use a flash.  The other issue that I have with the EP-7S is that it's a bit harder to adjust the shutter speed dial.  But if you leave your shutter speed dial on "A", then it really doesn't matter.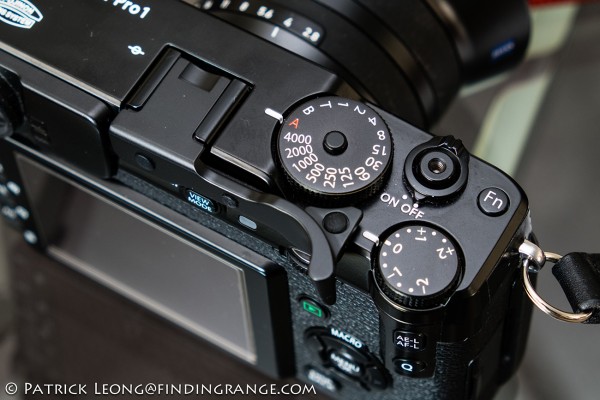 ↑ The Thumbs Up EP-7S helps prevent accidental movement of the EV dial but it makes adjusting the shutter speed dial a bit more difficult.
Match Technical Thumbs Up EP-7S Verdict:
Overall, my time with the Thumbs Up EP-7S surprised me in two ways:  One way is how it seamlessly integrates itself into my X-Pro1, and the other way in how surprisingly comfortable it makes my X-Pro1 feel.  For those who do not think they need one of these thumb rests, I can completely relate with that; the Fuji X-Pro1 is completely comfortable to hold without any grip because it's so light, and I think it's designed is pretty good ergonomically.  But after I tried the Thumbs Up, my opinion changed because I really liked how it felt with my X-Pro1.  The EP-7S makes one handed use much easier, and as I said before, it definitely helps prevent me from pushing some of those buttons on the back of my camera.  The price for one of these is around $118 but I think it's totally worth it because of the OEM-like build, and because it really can offer significantly better support.  Shooting your camera vertically is drastically improved, hitting buttons by accident is lessened significantly, and the overall feel of the camera is more comfortable.  You end up getting all of these pros with really not many cons.  Plus, the EP-7S isn't like some of those accessories that just get in the way rather than help you or that improve the ergonomics; on the contrary, it actually helps a lot while also looking great on your camera.  Who can argue with that?