Billingham Stowaway Compact vs. Stowaway Pola:
Ever since I wrote my Billingham Stowaway Compact review a couple of years ago, from time to time, I would get emails asking me how this bag compares to the Stowaway Pola.  Since I actually have both bags in my hands right now (I recently reviewed the Stowaway Pola), I thought it would be a great idea to write up a quick comparison between the two.  By the way, for more info on these two bags, you can refer back to my Stowaway Compact and Stowaway Pola reviews.
Billingham Stowaway Compact and Stowaway Pola Capacity:
First off, both bags can surprisingly hold a lot considering their size.  For instance, I can fit a Leica M camera with lens in the smaller Stowaway Compact.  With that, I can even include a small flash or an extra lens.  But instead of just telling you what I can fit into these two bags, I'm just going to post a few pics demonstrating how a Fuji X-E1 (IR converted) with the XF 18-55mm kit zoom attached would fit into both bags.  I would say that the Fuji is about average in terms of size for a mirrorless camera and it's close in size to the Leica M bodies.  I'm using the XF 18-55mm because while it's a compact zoom when compared to maybe a DSLR zoom with the same specs, it's still relatively bulky when compared to some of the other fixed focal length Fuji lenses or even M lenses.  So, if both these bags can fit this camera with this lens, then it should have no problems fitting smaller systems or even Leica cameras with their compact lenses.  In the first set of pics, I have the X-E1 on top of the bags to give you an idea of how much interior space it would take up: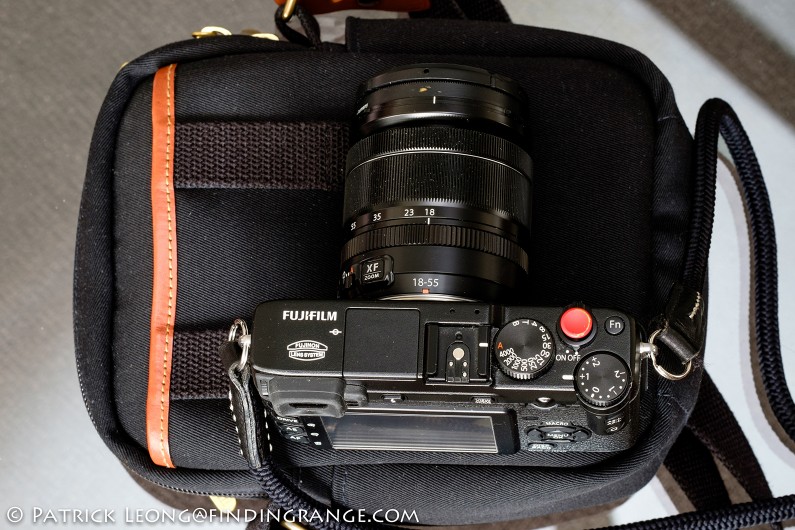 ↑ Billingham Stowaway Compact.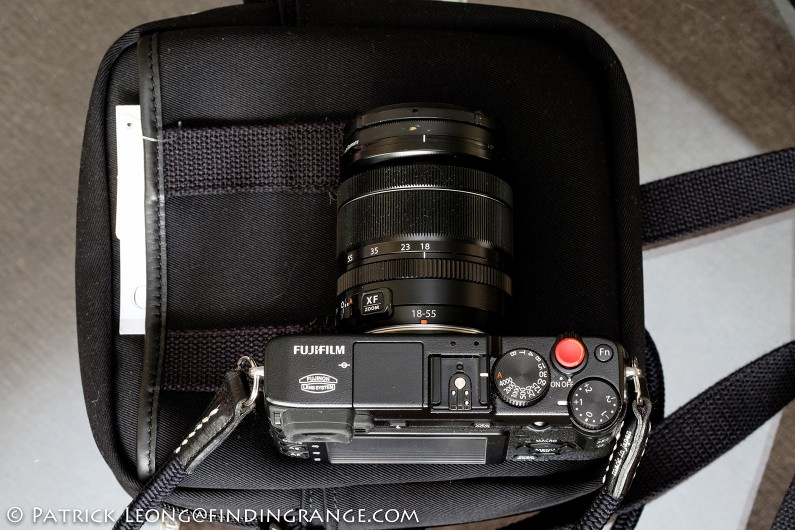 ↑ Billingham Stowaway Pola.
The second set of pics will show you how each bag appears when the X-E1 with kit zoom is in the bags: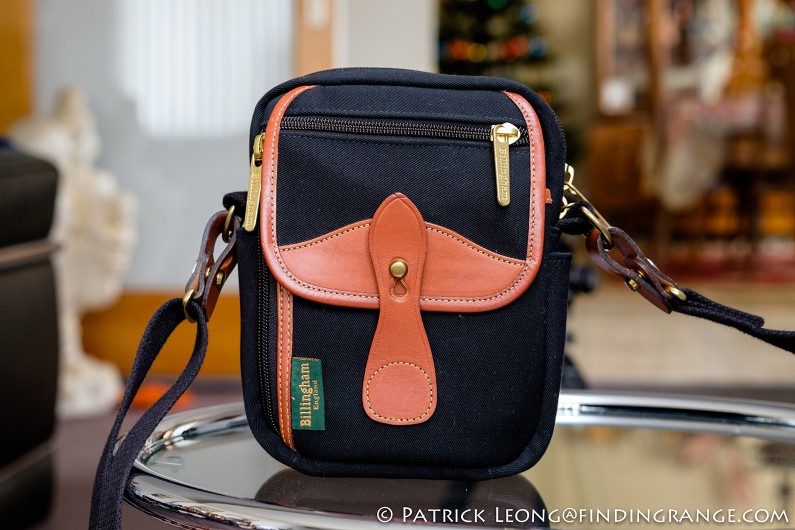 ↑ Billingham Stowaway Compact.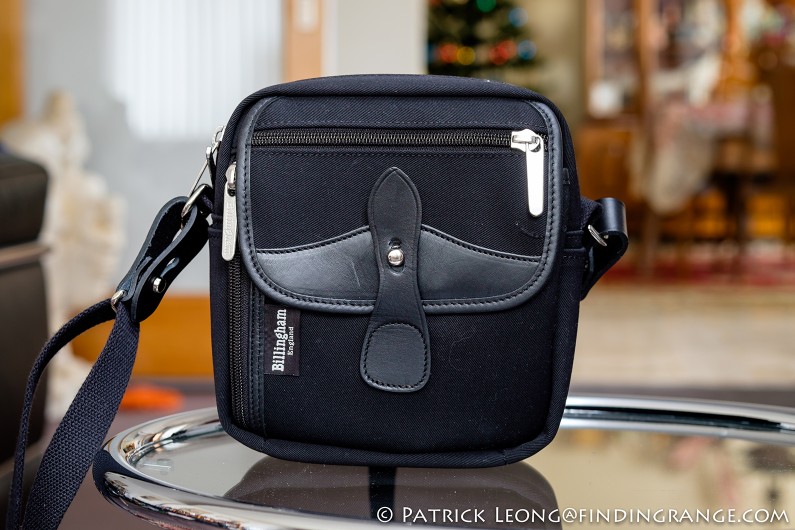 ↑ Billingham Stowaway Pola.
Here are side profile pictures of the bags with the camera and lens in them: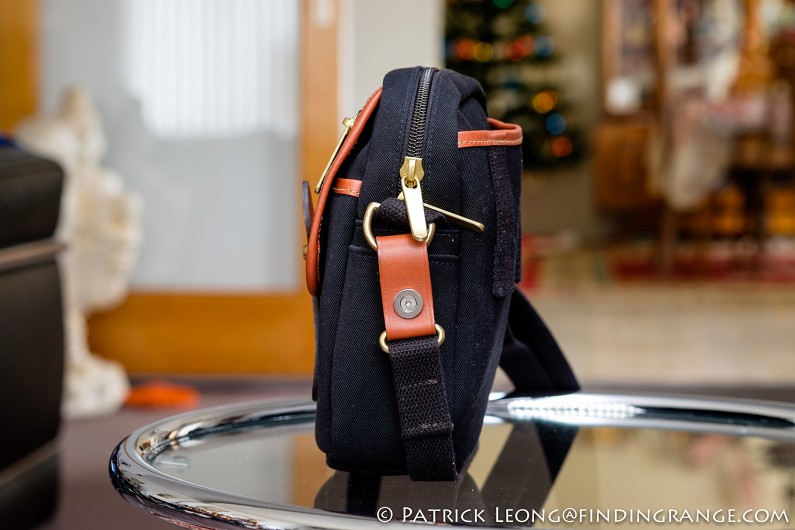 ↑ Billingham Stowaway Compact.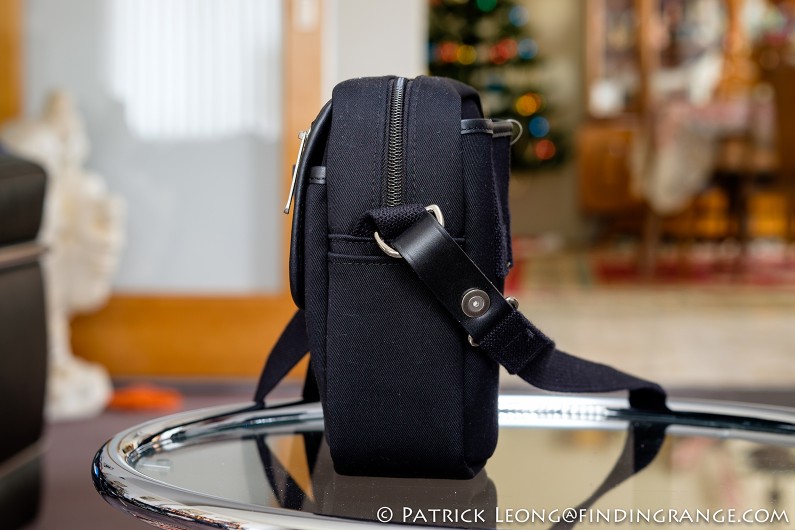 ↑ Billingham Stowaway Pola.
The last set of pics should demonstrate how the X-E1 with kit lens compares in size to both bags: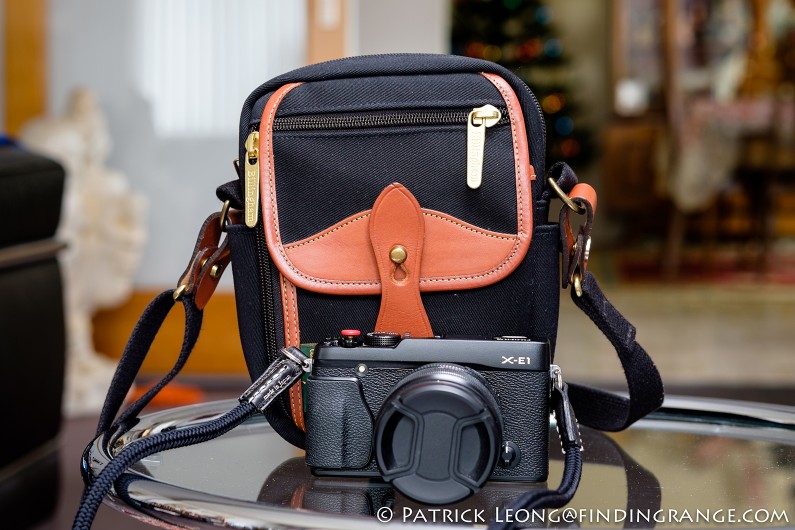 ↑ Billingham Stowaway Compact.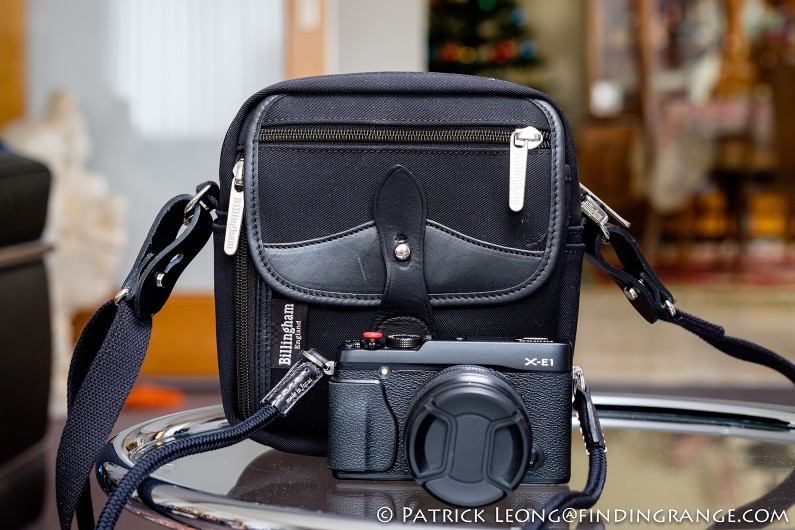 ↑ Billingham Stowaway Pola.
As I said before, both bags can hold quite a lot for their sizes.  When I go fishing, I usually end up bringing a lot of fishing gear.  I still want to bring my camera but even something like my M Combination bag, which is also compact, is something that is just going to be annoying to lug around.  Instead, I take the Billingham Stowaway Compact because it fits my X-E2 with the XF 18-55mm or the Zeiss Touit 12mm.  But as you'll notice in the side profile pics, the camera with the kit lens (and even with the 12mm Zeiss attached) will make the bag bulge out.  Plus, it's harder to pull the camera out whereas with the increase size of the Stowaway Pola, it's a much easier procedure.  If both these issues bother you, you'll probably be better off with the Stowaway Pola.
The Billingham Stowaway Pola won't feel as small as the Stowaway Compact but if you're using these bags with interchangeable lens cameras like the Fuji X Series or the Leica M Series, you might want the extra room to make things a bit easier for you.  Obviously, if you're using a pancake lens, a Fuji XF 18mm or wide to middle range M lenses, you might be perfectly fine with the Stowaway Compact.  I can fit an M body with a 50mm lens and a flash or another lens pretty comfortably in the Compact (The extra piece of gear wrapped).  My old Fuji X100 fit perfectly in the Compact.
I hope this post helps anyone who is considering one of these bags.  If you have any questions, you can always leave a comment or send me an email.  Both bags are excellent, and if you want to read more about them, please feel free to take a look at my Billingham Stowaway Compact Review and Billingham Stowaway Pola Review.  If you are considering purchasing one, and my comparison or/and my reviews helped you decide, please help support me by purchasing from one of the links below.  Thank you!
Billingham Stowaway Compact at Amazon
Billingham Stowaway Pola at Amazon
Billingham Stowaway Compact at Adorama