A Walk Through Harajuku and Omotesando:
If you're visiting Tokyo, you have to check out Harajuku.  There's just so much going on here.  There's kids dressed up in cosplay characters, punk musicians, and even anime characters although for some reason, I didn't see that much when I went.  However, if any of you have ever played Nintendo's Mario Kart, I saw a bunch of young people in modified go-karts dressed up as characters from that game driving on the street as the massive crowds cheered them on.  It was definitely fun to see that.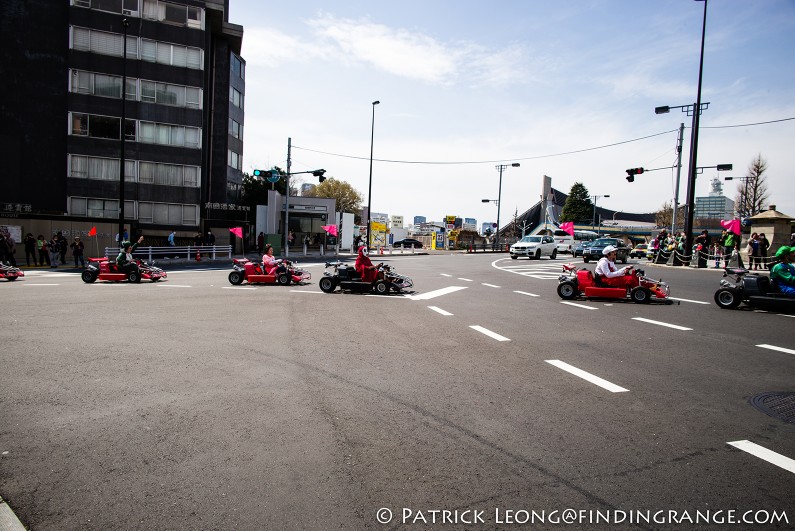 ↑ Another lens probably would've served me better but I had the 21mm Lux on my M 240 at the time, and wanted to take a couple of pics of these Mario Kart drivers :).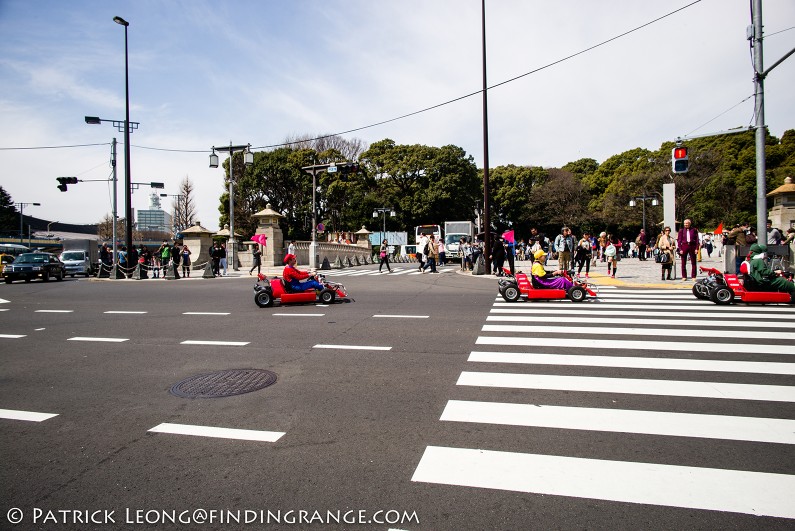 Speaking of the crowds, there's this street in Harajuku called Takeshita Dori (Takeshita Street) and if you thought Times Square was crowded, wait till you walk through this street because there is just so many people, especially on the Sunday that we went.  Takeshita Dori is filled with stores, fashion boutiques, restaurants, and crepe places that seem to cater to mostly the younger generation.  But still, you'll find some pretty cool stuff there even if you're a little older ;).  For instance, there's this store called Daiso, which is a 100 Yen store, and it has three floors of stuff to buy from souvenirs, housewares, to a lot of snacks.  I definitely filled up my suitcase with plenty of snacks from here :).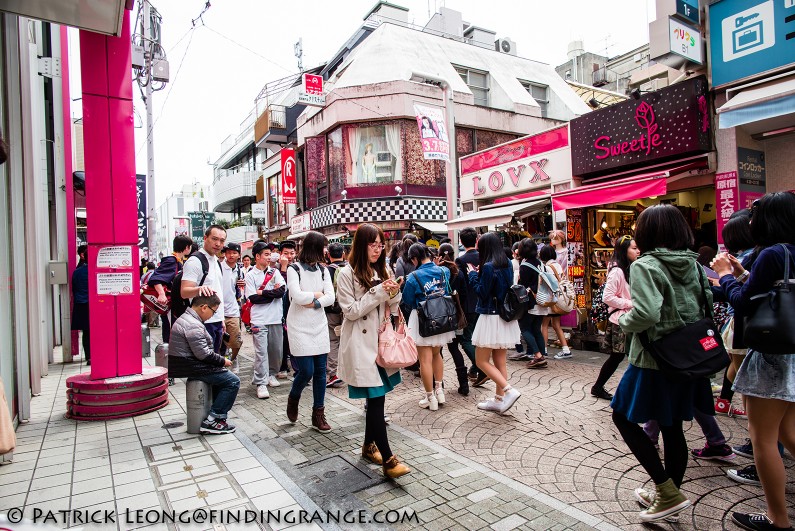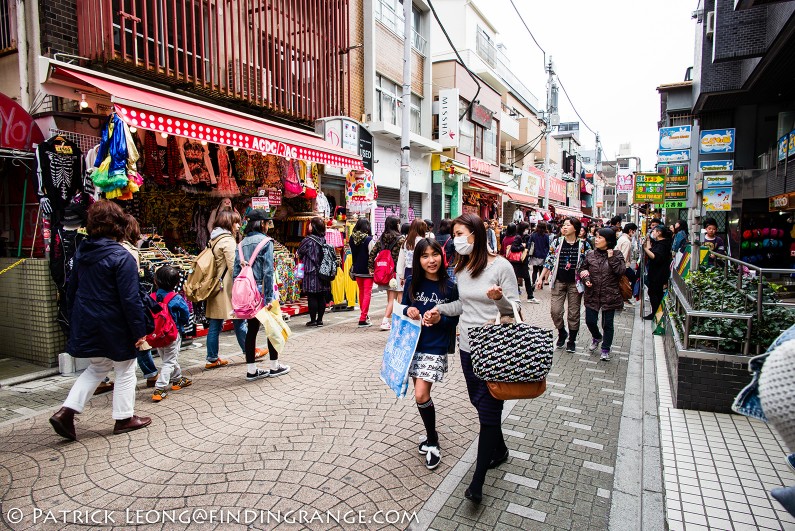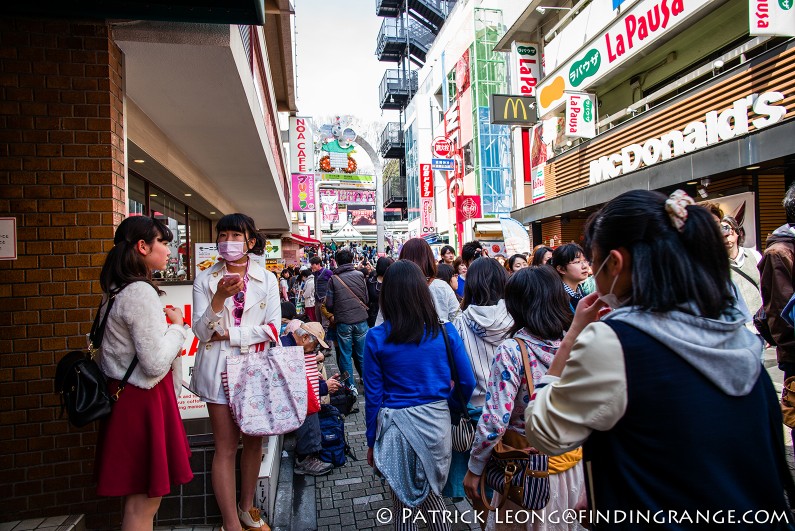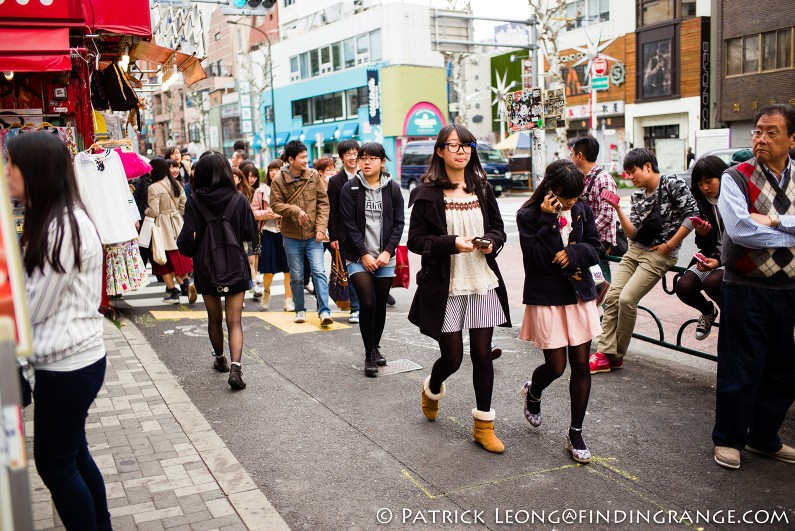 ↑ Here's a photo taken with the 35mm Summicron ASPH.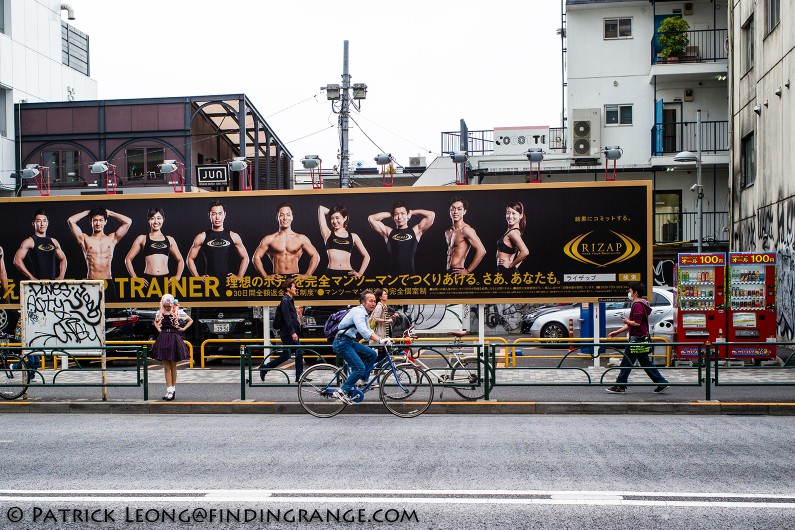 ↑ Another with the 35mm Cron.
After walking through Takeshita Dori, I ended up in Omotesando where there are more of the higher end shopping, chain stores, and more stuff for the older crowd.  It took most of the day to get around and by the end, I was definitely tired.  But there was quite a lot to see.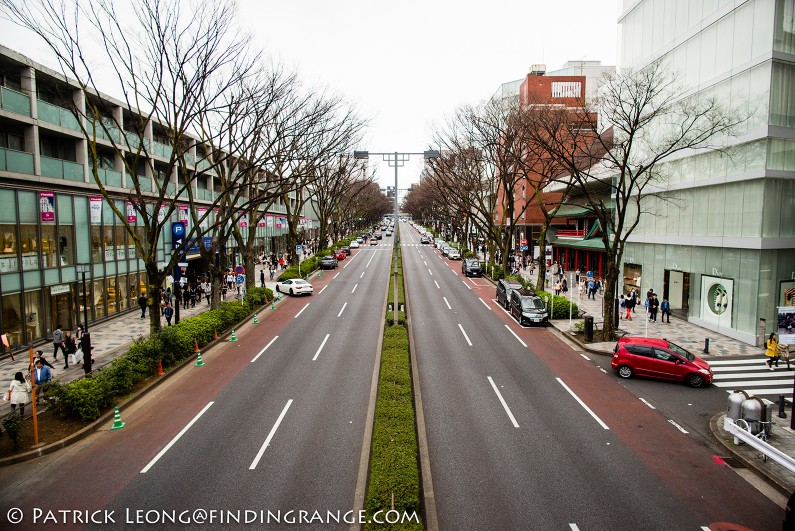 ↑ Shopping at Omotesando.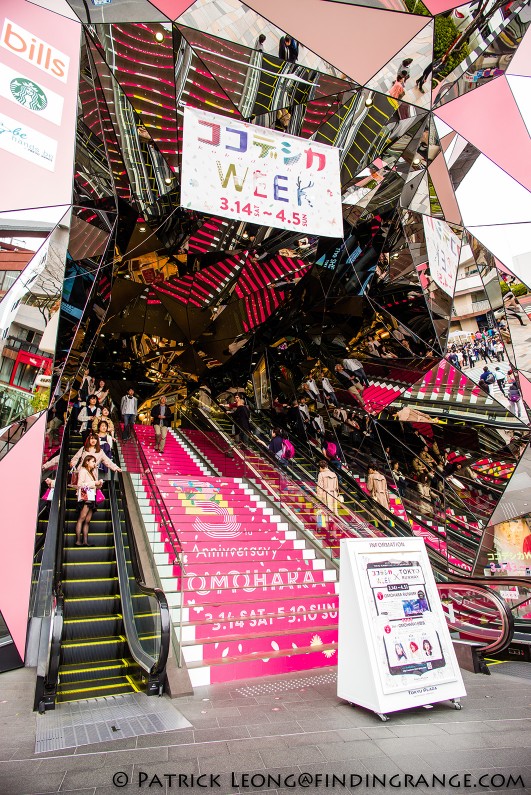 ↑ The Tokyo Plaza Omotesando Harajuku or Omohara.  Check out the mirrors for the on the ceiling at the entrance of this department store.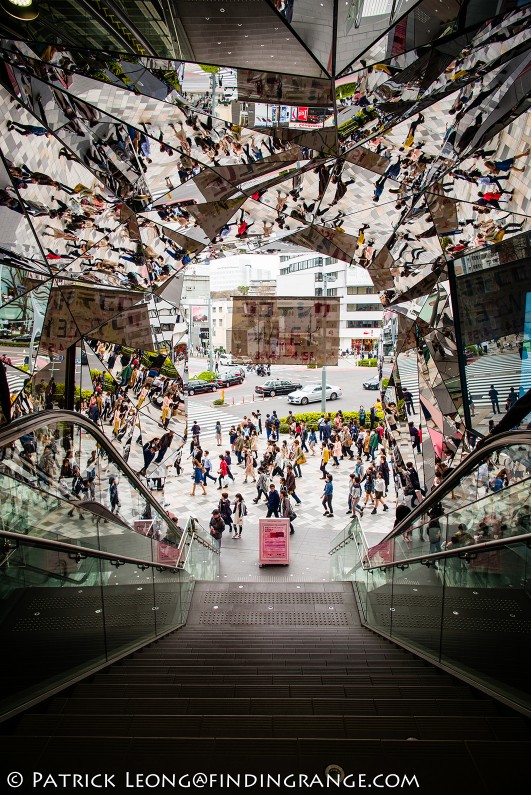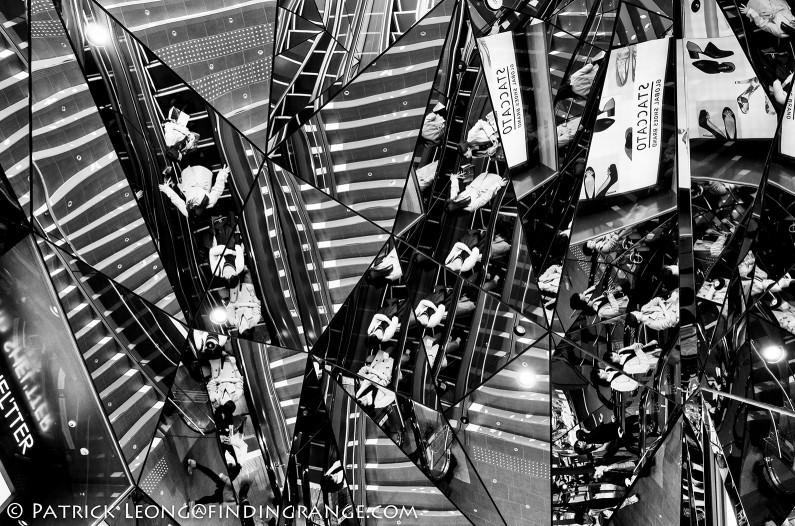 ↑ Here's a photo from my Leica X Typ 113 review.
Once again, I was lucky I had a wide angle lens like the 21mm Summilux ASPH.  I used it for pretty much every pic here.  With such a crowded place, everything was super close to me.  In fact, my 18mm Super Elmar might've been very useful here as well.  Anyway, I hope you all enjoy the pics of Harajuku.  Thanks for stopping by!