The NYC Marathon as it Runs Through Brooklyn:
It's been a very long time since I've posted, so I thought pics from the NYC Marathon would be a great opportunity to get back into the rhythm of putting up new content again.  I do not have as many pics as I wanted because I was actually getting back from a Halloween party this morning (I ended up sleeping over at a friend's), and my battery was running low on my Fuji X-T1.  So, while I do take my camera everywhere with me, it turns out that maybe I should also take a spare battery with me even on the days when I don't think I'm going to use my camera much ;).
As for the NYC Marathon, it is pretty awesome.  Runners are out there enjoying themselves and kicking butt through all five boroughs of New York City while everyone cheers.  It's also huge: last year, there were 50,530 finishers.  The photos here are of runners who were passing through my neighborhood, Bay Ridge Brooklyn.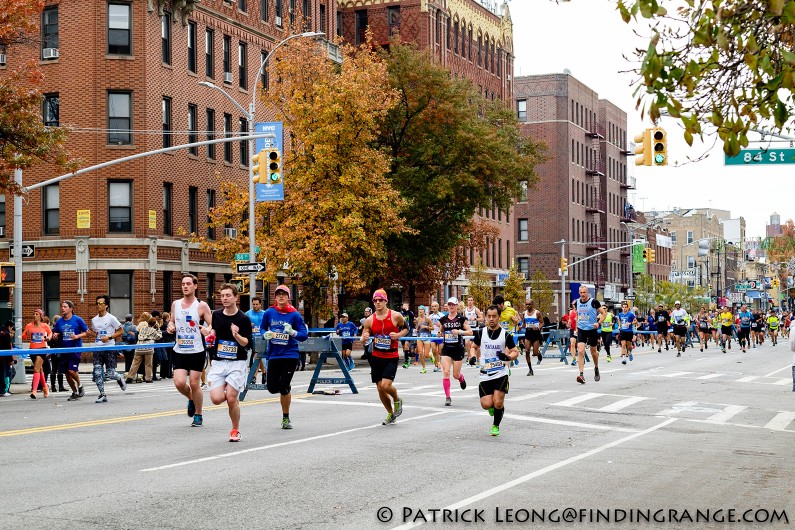 ↑ The runners come in waves set up by the NYC Marathon, and this group was just starting to in.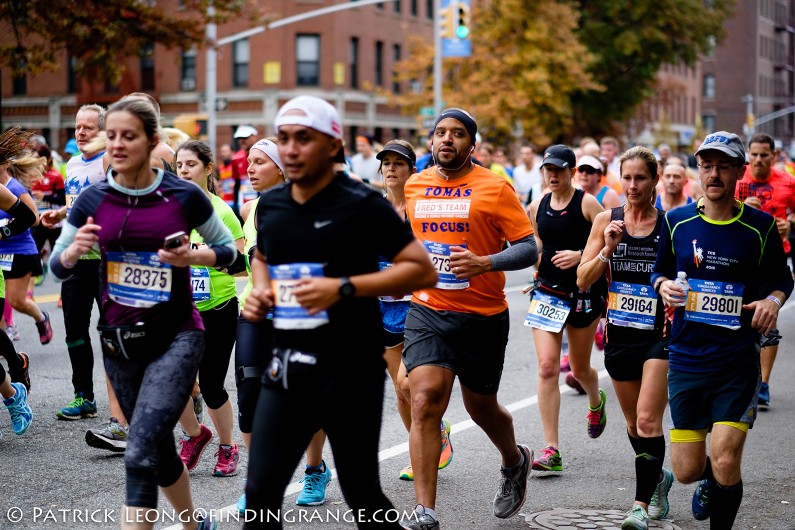 ↑ As you can see, a lot more runners come pretty quickly :).
The only lens that I had with me was the Fuji XF 56mm F1.2 R APD that I purchased a couple of months ago.  I haven't used this lens as much as I wanted yet, which is unfortunate because it always produces fantastic results when I do have a chance to use it.  Shooting the XF 56mm F1.2 APD wide open produces incredible images: it's so three dimensional and also very sharp.  Best of all, the out of focus blur is ultra smooth.  It's like butter…some of the best I've seen from any manufacturer.  As some of you know, this version of the lens doesn't focus as quickly as the regular version but in my opinion, it did a great job here.  I shot three out of the four images here at F1.2 and as you can see, they are in focus.  Keep in mind that these runners were moving at a very quick pace as well.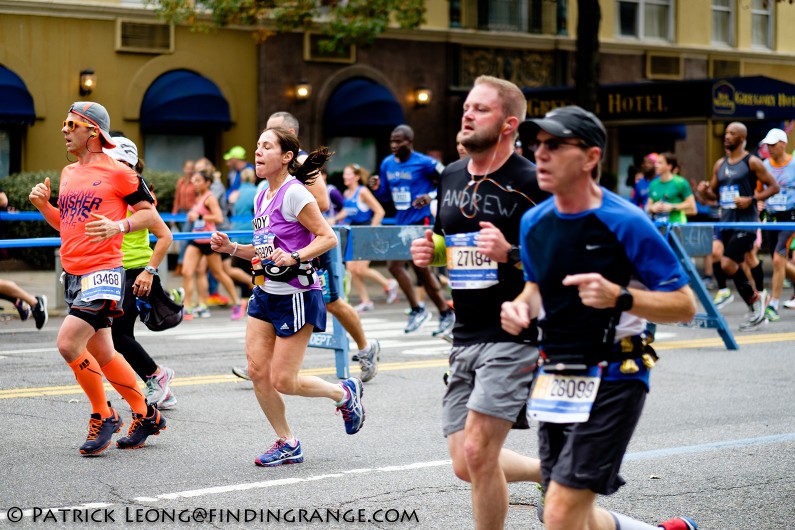 Anyway, I hope all of you enjoy the pics from the NYC Marathon, and thanks for stopping by!  I am going to spend the rest of my Sunday resting up a bit :).