Breakfast And Archery; Some Leica D-Lux Photos:
I was taking someone out for their birthday, and the photographer in me thought, "this is the perfect time to test out my new Leica D-Lux :)!"  The D-Lux and I have a long history.  I used to own the D-Lux 3, then 4, and then 5 but I pretty much stopped there because I had the M9.  I've always wanted to get another D-Lux or any high end compact point and shoot because they are quite useful but they are much more expensive now (although the tech is a lot better as well).  The truth is, a lot of these high end compacts have steadily increased in price not just the D-Lux series.
So, I resisted purchasing a new Leica D-Lux Typ 109 for a long time even though the new one has a much larger sensor.  I really did my best to resist telling myself that I had no need for one of these but then Leica had to come out with the solid gray color.  It was pretty much all downhill from there because I simply couldn't resist :).  As the Borg say in Star Trek, "Resistance is futile."  Sorry for the Trekkie reference but it's true, I really love the color of this camera, and when you combine it with the features, it made sense for me to purchase one, at least in my head.
Enough of the gear talk, here are some photos that I took.  There aren't a whole lot of photos since I was celebrating a birthday but these are my first photos from the D-Lux.  We went to my favorite breakfast place in the Lower East Side of Manhattan.  I love this place so much that I will only go with certain people.  For instance, I usually never bring someone I just started dating because if it doesn't work out, I don't want to run into them again, especially at my favorite breakfast place in the city.  Plus, the wait time can so long that the restaurant has started employing a phone app specifically to combat the wait times (some have to wait two and a half hours for a table), and I've noticed that people I have brought here end up bringing all their friends.  This just increases my wait time and I'm sorry but I love my food lol.  I know, I'm horrible but as my ex used to say, I can be selfish when it comes to good food :).  But I made an exception this one time.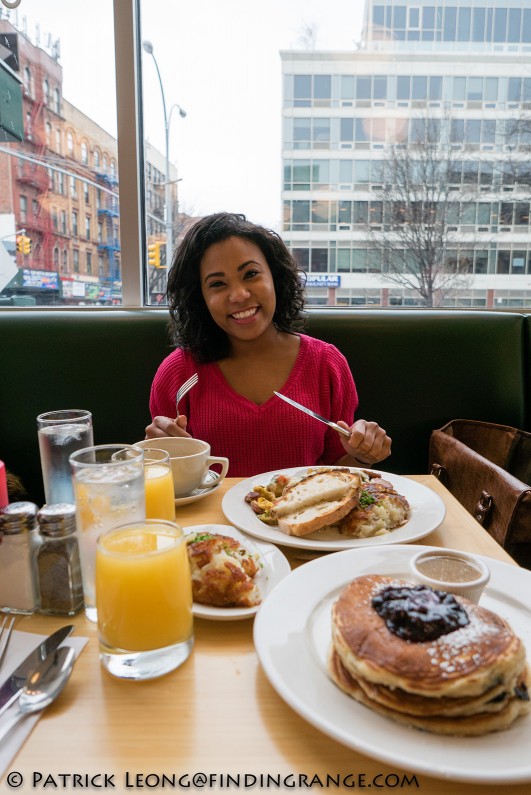 ↑ At first, it didn't seem like a lot of food…
All kidding aside, every time I come here, I order the same exact thing: blueberry pancakes hash browns and bacon.  But everything here is good…really good.  I've eaten breakfast all over the world, and I still don't think there's another place quite like this one.  What makes the pancakes particularly amazing is the syrup that they make here.  It's called maple butter.  'nuff said.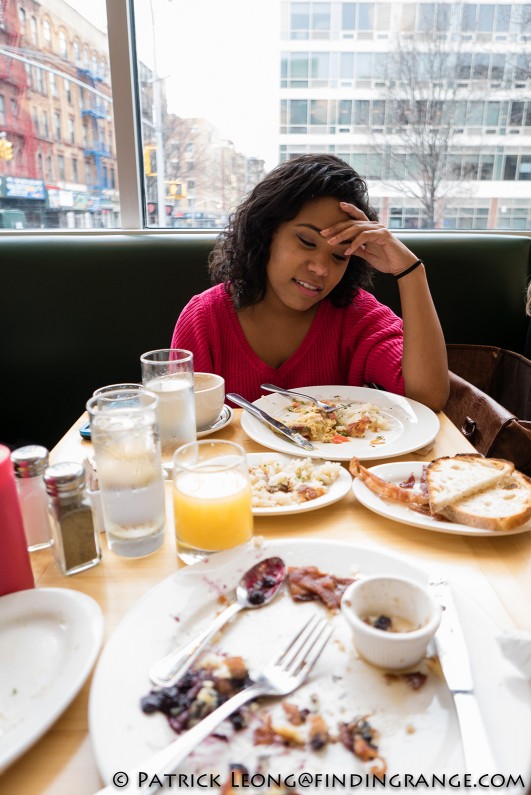 ↑ But we felt it soon afterwards :).
After breakfast, we went to do some target archery in Park Slope, which is a part of Brooklyn.  Other than photography, this is actually another obsession of mine and it's such a fun sport.  The place we went to is called Gotham Archery and it is a really great place.  The vibe is good there: people are super friendly, and they always hold cool events.  There are beginners and experts.  Everyone is there just to have a good time.  Being that I live in NYC, it's hard to find a decent range for target archery, so I used to drive pretty far a few times a week just to use my bow but this place has become my go-to place now.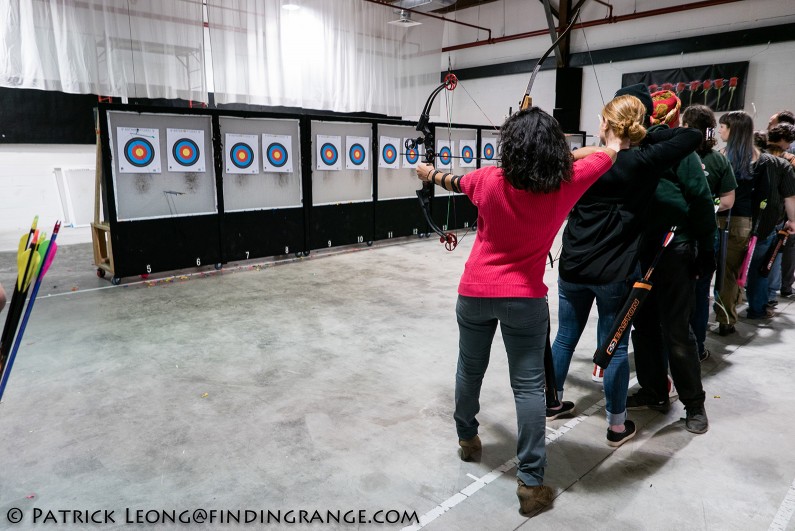 ↑ This was her first time at target archery, so she took a beginner class.  Here they are teaching her to shoot at 5 yards but they also have 20 yards available for experienced archers.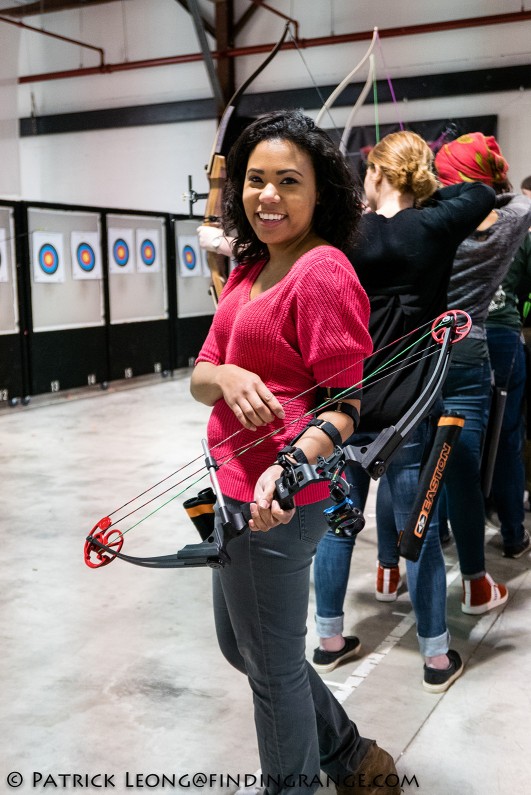 ↑ It looks like I converted another person into a future archer :).
As for the Leica D-Lux Typ 109, I didn't get to use it much today but you'll see more photos when I get from Disney.  I have to say though, I am pretty happy with this camera so far.  For instance, the high ISO just rocks for a compact camera.  Most of the shots here were taken at 1600 ISO.  For now, I hope you enjoy the photos, and thanks for stopping by!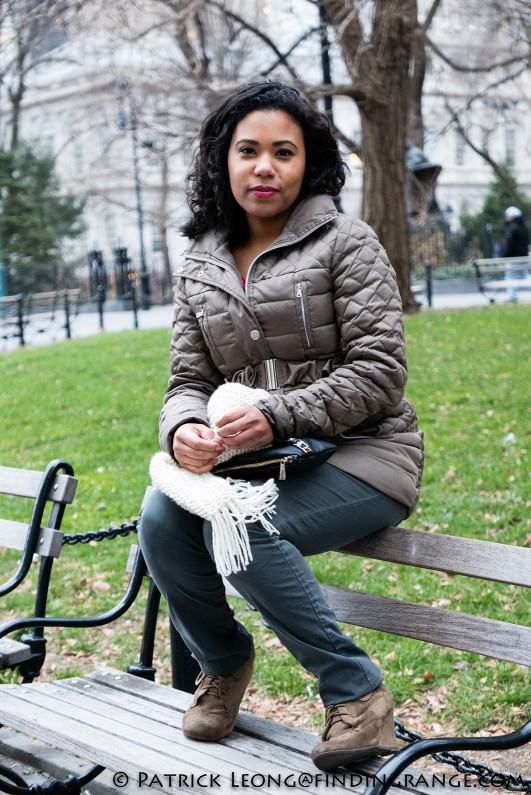 ↑ The high ISO from this camera is incredible.  Keep in mind that this is just a compact point and shoot, not a full blown pro camera or anything.  This was taken at 1600 ISO.  In fact, I believe all the photos were except for the two food ones.