Snow, Ice, And Then a Lot of Rain:
Today was definitely not a great day to take pictures but I went anyway.  I decided to go light bringing only my Fuji X-T1 and the XF 10-24mm F4.  I knew it was going to rain pretty bad, so I woke up very early in the morning to try to beat it but was greeted with ice all over the streets.  It was snowing yesterday, and the temperatures were in the teens.  Today, the temperature is around the lower 50's.  Because of this, the snow melts and forms into ice overnight as the temperature climbs.  To top that off, I did not beat the rain; in fact, I was caught in a windstorm of rain, which basically made my umbrella useless.  I guess I should be thankful someone invented Gortex, and the major rain actually came right after I got home ;).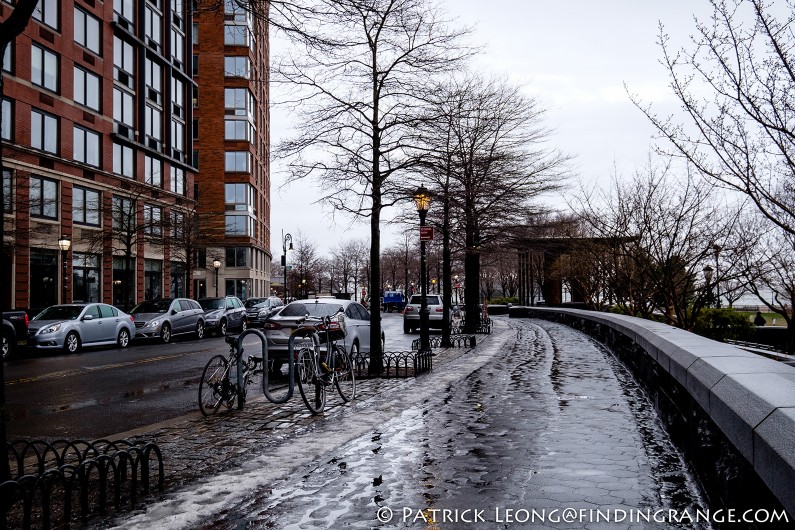 ↑ Part of this street was shoveled but as you can see, the left side of the path is all ice.
I was actually productive though because I did have some time before the rain came, which made it all worth it.  I did get some pictures for my upcoming review, and I thought I'd post a couple real quick just because I'm home now, ate some lunch, and am all warm and toasty in front of the computer :).  As some of you know, I absolutely love using ultra wides and I think the XF 10-24mm F4 R OIS lens makes me love them even more.  The 10mm focal length is essentially a 15mm equivalent and it's insanely fun to use.  There are some issues I wasn't expecting from this lens, which I'll discuss further in my review but overall, I will miss it.  I used this lens throughout the zoom range because I want to give all of you a decent review but the truth is, if I owned this lens, I would probably be using it at it's 10mm setting all the time.  I grew up with primes, so I'm used to using them instead of zooms anyway.  I would love it if Fuji came out with a 10mm prime.  It would be more compact, and who knows, maybe even a stop faster.  One could dream :).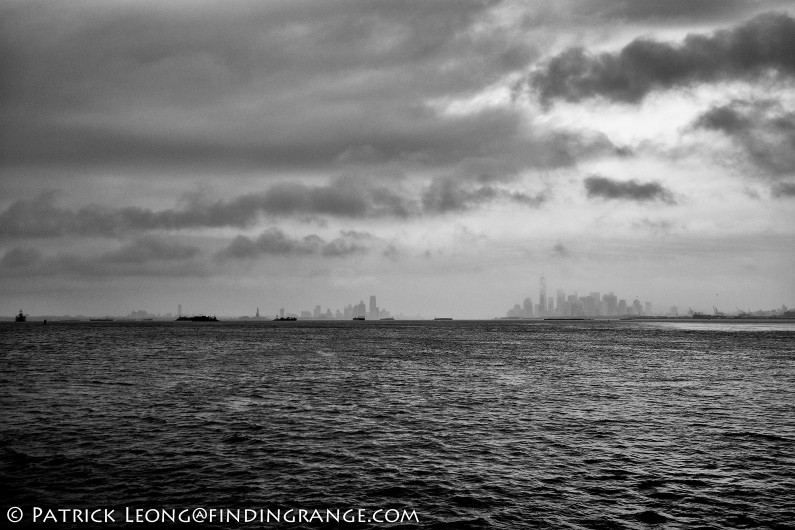 ↑ This is a photo of Manhattan taken from Brooklyn.
If anything, I think this lens is making me reconsider the Voigtlander Heliar Ultra Wide-Angle 12mm f/5.6 in M mount.    The Voigtlander is one of those lenses I keep saying one day I will buy but it never happens.  At about $700, the price is decent for its focal length, and I wouldn't need the viewfinder since I have the EVF on the Leica M 240.  It seems like I like wider and wider focal lengths, so I'm guessing 12mm should be pretty awesome.  Who knows, maybe one day I'll be tempted enough to go for it.  For now, I hope you enjoy the pics, and thanks for stopping by!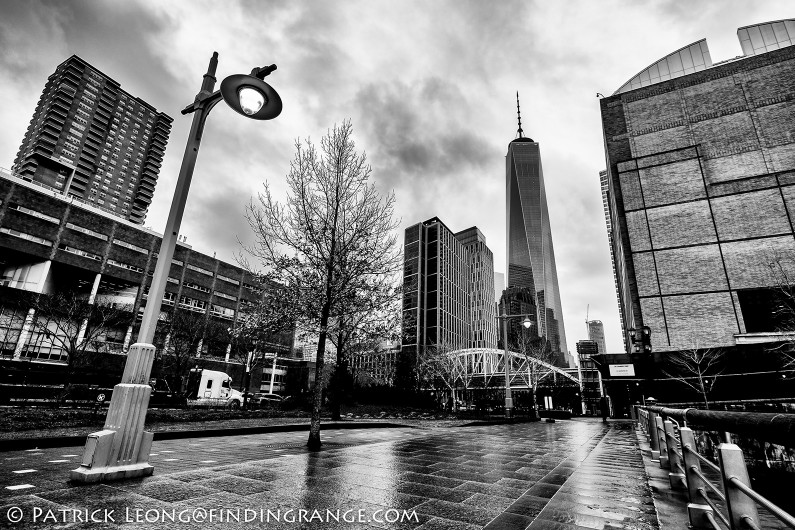 ↑ I love how dramatic ultra wides can make a scene.