Panasonic Lumix GX85 Review:
There are plenty of compact cameras out there but if you're looking for something decent for under $800, the choices shrinks considerably.  But there are still some really good ones.  Take for instance, the new Panasonic Lumix GX85.  It comes in at $797.99, and promises not just a ton of features but also features found in more expensive cameras.  To top that off, Panasonic has also included a zoom lens for that price.  So, how good is the GX85 really?  Well, I had this on loan for a while, and here is what I think of it.
Panasonic Lumix GX85 Build Quality:
To me, the GX85 isn't one of the most attractive cameras out, especially when you consider some of its competition.  I'm kind of a surprised that Panasonic didn't jazz up the design a bit when you consider there are some really great looking cameras out there these days like the beautiful Olympus Pen-F or one of it's competitors, the retro-themed Fuji X-T10.   However, the GX85 is still assembled very well.  In the US, it comes in two colors right now, which are black and silver.  It's body is made mostly from plastic but the camera still feels very solid.  I had it for a good while for my review, and it was quite durable.  When I returned it, there wasn't even a mark on it.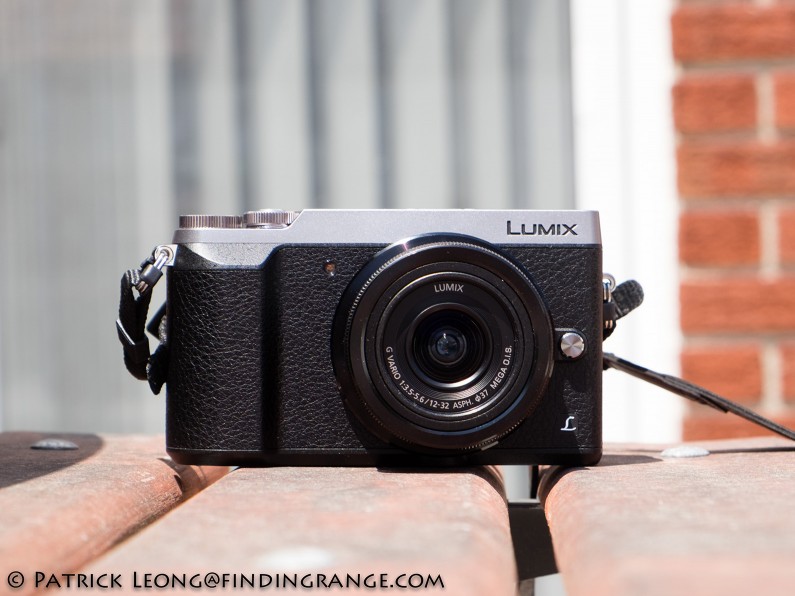 ↑ The ultra compact Panasonic Lumix GX85 with the 12-32mm kit lens.
All the dials and buttons are also very good for the most part.  The dials have a nice, sturdy feel to them, which translated into pretty much no accidental settings at all.  For instance, the mode dial never moved accidentally.  In the past, I used the OM-D E-M5, and to me, the shutter button was like a hair trigger.  In contrast, the shutter button on the GX85 offers just the right amount of resistance for me.  If anything, some of the buttons on the back are kind of small but other than that, the camera feels great ergonomically.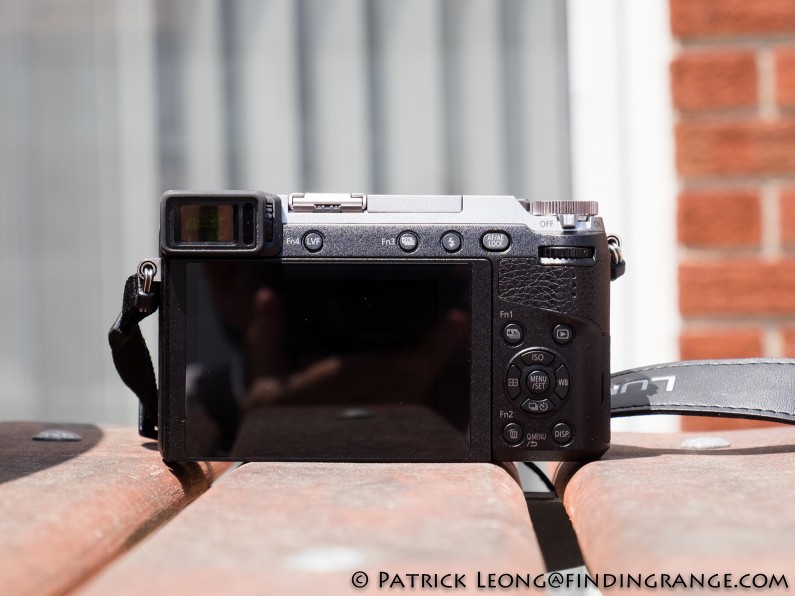 ↑ The back is pretty straighforward.
In fact, this is one of the most comfortable cameras that I've held in a long time.  At 426g with battery and memory card, the GX85 is definitely light enough to be carried around all day but there is still a nice heft to it, which makes it easier to stabilize the camera.  Whereas some cameras may need a hand grip or a thumb rest to further stabilize them, I feel like the GX 85 is just about perfect the way it is; I never felt like I was squeezing it too hard or anything just to get a better grip.  Plus, while it is very compact, it never feels like it's so compact that it becomes difficult to operate.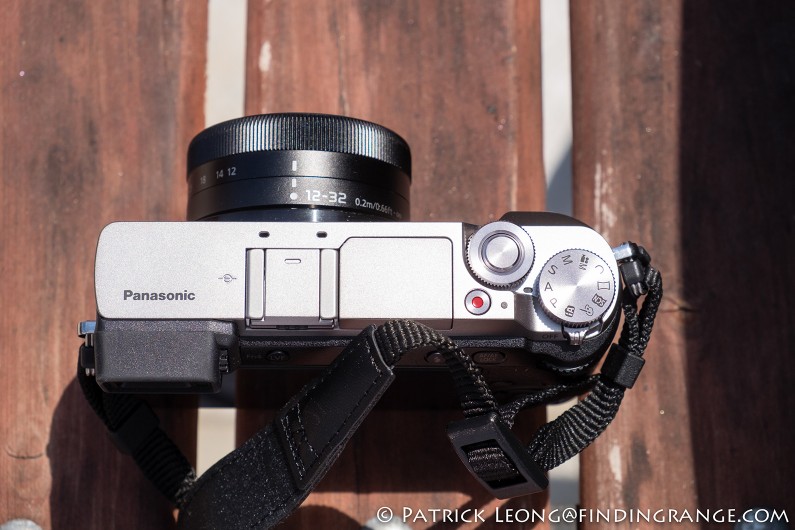 ↑ Here is the top plate; it's a nice, simple, and straightforward design, and as you can see, there is a pop up flash right next to the hot shoe.
Panasonic Lumix GX85 Features:
What's really amazing about the Panasonic Lumix GX85 is the ton of features you get, especially for the asking price of $797.99, which also includes a decent zoom lens by the way.  For instance, the GX85 comes with a 2764k-dot electronic viewfinder, which is actually a higher resolution EVF than some more significantly expensive cameras like the Fuji X-Pro2.  The EVF is clear, sharp, has nice contrast, and is very responsive even in dim lighting.  It didn't even have much of an issue in harsh lighting.  It would be nicer if the automatic viewfinder monitor activation reacted a bit faster when I bring the EVF to my eye but overall, it's a pleasure to use.  Truthfully, I still prefer an OVF but these electronic viewfinders are getting so darn good these days that I don't miss my OVF quite as much as I used too.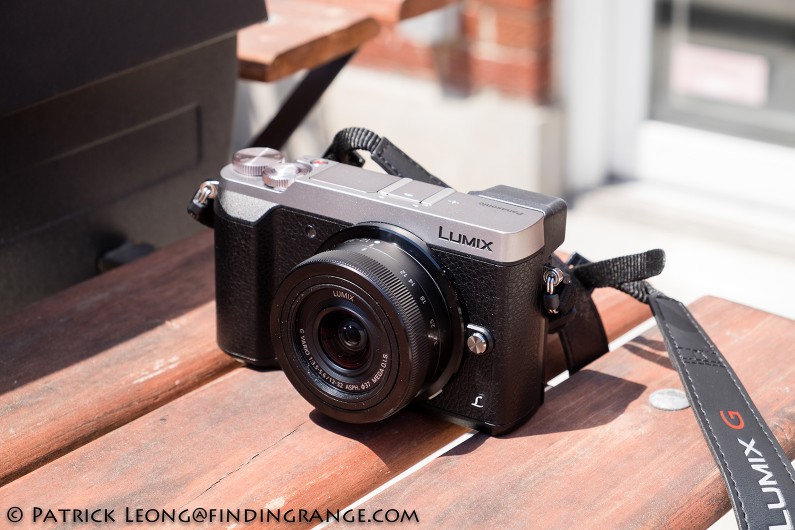 ↑ The body is quite comfortable to hold.
In addition, the GX85 also comes with a touch enabled 3″ (1,040,000) Tilting LCD Display Screen.  The touch screen is really one of the nicest features of this camera.  As with any touch screen, you have the standard features like drag, and pinch (to zoom in and out).  You can pick a focus point with your finger, focus, and shoot an image.  But you can also pick a focus point on the LCD screen while you are looking through the EVF, which is extremely helpful.  Of course, if you don't like any of the touch capabilities, you can always turn it off.  To make shooting even easier, the tilting display provides 80 degrees of up-tilt and 45 degrees of down-tilt.  I love how well the screen fits back into place.  It's almost seamless.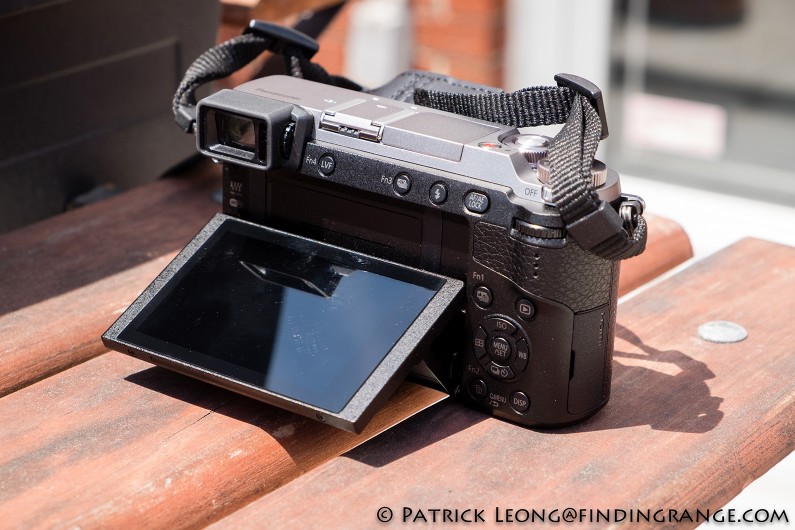 ↑ The GX85 has a tilting LCD screen.
If the excellent EVF and touch screen aren't enough, then maybe we need to talk a bit about the shutter system.  The Panasonic Lumix GX85 employs a mechanical shutter with a top speed of 1/400os, and an electronic shutter with a top speed of 1/16000s.  In terms of the mechanical shutter, a new electromagnetic drive in the shutter unit is designed to help reduce the shock that is usually caused by the movement of the shutter diagragm.  This results in reducing the shutter sound, and lowers vibration.  It works too; it's very quiet and you barely feel a thing.  Of course, if you choose to shoot with the electronic shutter, you get silent operation and practically no vibration.
The truth is though, vibration isn't as much of a worry anymore considering how fantastic the Dual Image Stabilization is in the Panasonic Lumix GX85.  The GX85 has a 5-axis in-body sensor stabilizer that works together with O.I.S (Optical Image Stabilizer) in lenses in either video or capture modes.  You'd be amazed at how low of a shutter speed you can use, and still get a sharp image hand held.
In addition to the image stabilization, the GX85's autofocus is really up there with some of the best in the mirrorless class.  There are several modes to choose from like Face/Eye Detection, Tracking, 49-Area, Custom Multi, 1-Area, and Pin Point.  While it is only a contrast AF System, it features Panasonic's DFD (Depth From Defocus) Technology, which helps boost speed and accuracy.  The result is an autofocus system that is blazingly fast.  When you combine the speed and accuracy of the autofocus with the low vibration shutter, and incredible image stabilization, you get something that is pretty amazing; you can literally walk without stopping, and shoot at the same time.  I did this purely for experimental purposes, and I was actually able to still get sharp images!
If the features I've just mentioned still don't impress you yet, well then how about the fact that the GX85 can record 4K video.  The GX85 records high resolution 4K video in 3840 x 2160 at 30p or 24p in addition to the full-HD 1,920 x 1,080 60p videos.  Furthermore, you can save 8 megapixel stills from 4K.  Then there's Post Focus, which I think is one of the coolest features of this camera.  It let's you select an in-focus area after shooting.  The GX85 performs burst recording in the same picture quality as 4K photo recording, and it automatically shifts the focus to different areas.  This allows you to selected what area you want to be in focus, and then save as a photo.  To top off this list of features, the GX85 even has a pop up flash kind of like the cherry on top of a ice cream sundae.  This list of features is pretty amazing if you consider the price of the Panasonic Lumix GX85, and the fact that it is also so compact.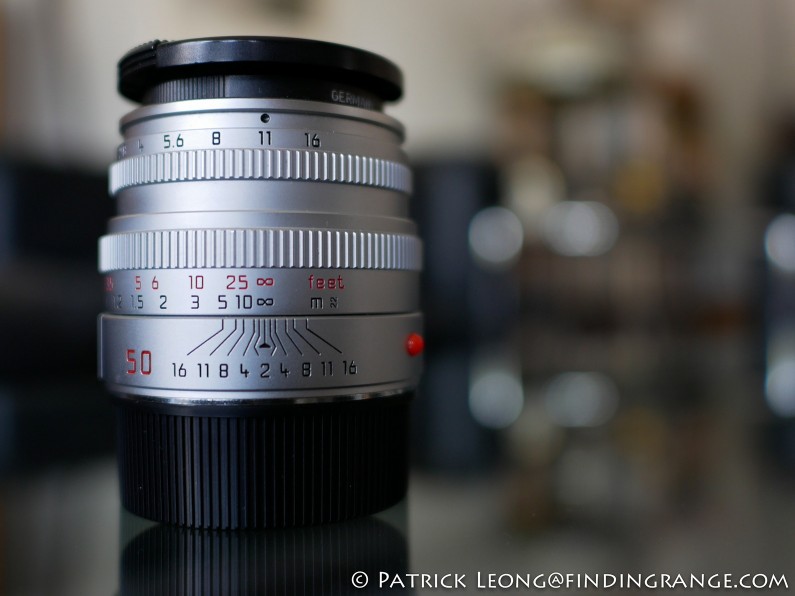 ↑ As you can see, here is a photo where the 50 Summicron lens is in focus.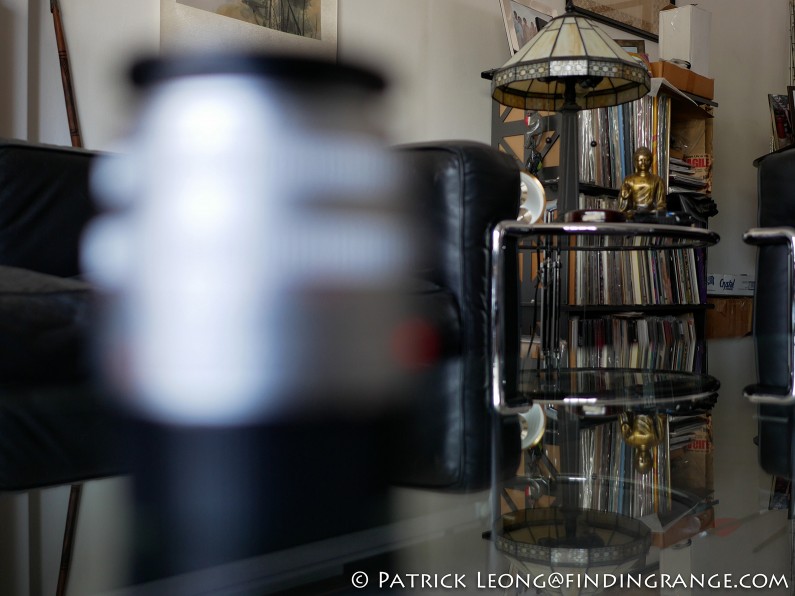 ↑ This photo has the background in focus.
You really are getting a lot of camera for the buck.  Some of its features are even found in higher end models like the Olympus Pen-F (which I reviewed recently), which is currently my favorite micro four thirds camera.  Sure, the Pen-F is absolutely beautiful, and there's no doubt in my mind that it's built like a tank with better materials.  To me, the Pen-F is one of those digital cameras that really feel like a film camera from the 1950s.  It also has some of its own great features like the High Res. Shot mode, and the 20mp sensor.  But I don't feel like you would be losing significantly more by choosing the GX85 over the Pen-F if you wanted to save a little cash.   In other words, the GX85 will get you pretty far in photography.  In fact, if you're new to micro four thirds, it might actually work out better because you could use the extra cash for another decent lens.
Panasonic Lumix GX85 Image Quality:
Now, it's great to have so many features but the Panasonic Lumix GX85 is still a camera, which means image quality is definitely important.  Well, the 16 megapixel Live MOS Sensor definitely delivers the goods. Images have decent contrast and color reproduction is excellent.  Images also have that extra bit of sharpness and bite thanks the lack of a Low Pass filter.  In fact, according to Panasonic, there is a nearly 10% increase in resolving power when compared to previous 16 megapixel sensors thanks to the elimination of the low pass filter.  As for the sensor only having 16mp, some may argue that it isn't enough.  Of course, I definitely like high megapixel cameras, and I'm not afraid to say it but at the same time, I also know that you don't always need ultra high megapixels to create beautiful images.  Having the 20mp sensor from the Panasonic Lumix GX8 would've been nice, there's no doubt about that; however, I would have no problems making big prints from GX85's sensor.  It still does a fantastic job creating beautiful photographs.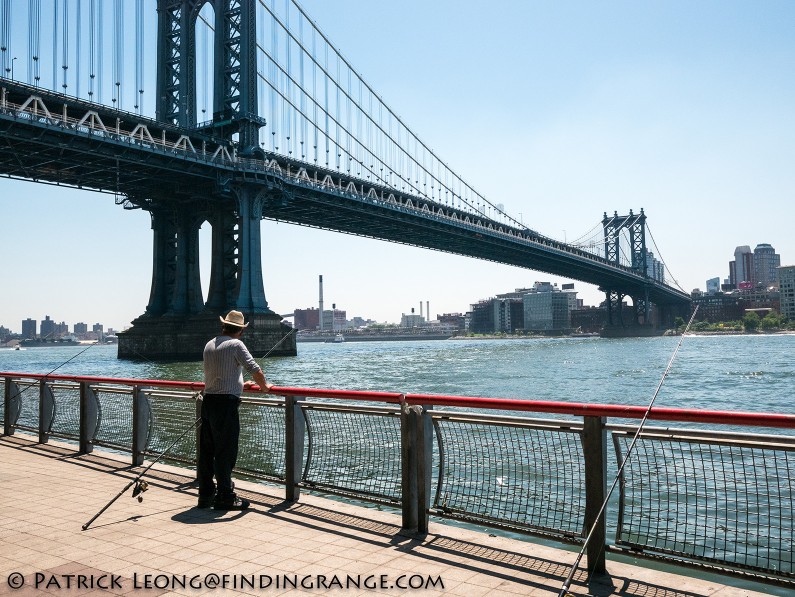 ↑ This GX85 really gets you in the door to the micro four thirds world for a very reasonable price considering its features.  It allows you to save up for nice lenses like the 15mm Summilux, which is what I am using here.  This was taken at f8 1/2500s using 800 ISO.
↑ This was taken at f8 1/400s using 200 ISO with the Panasonic 15mm Summilux.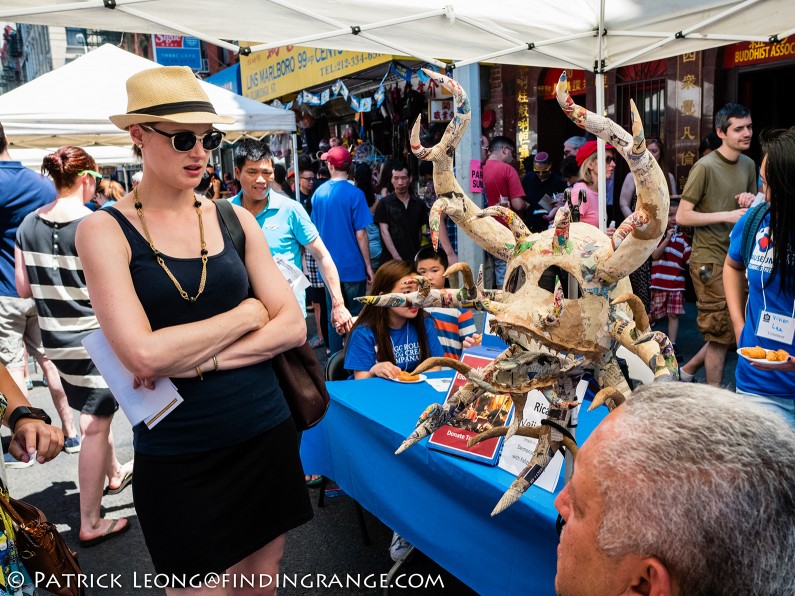 ↑ This was taking at f4 1/1250s using 800 ISO with the 15mm Summilux.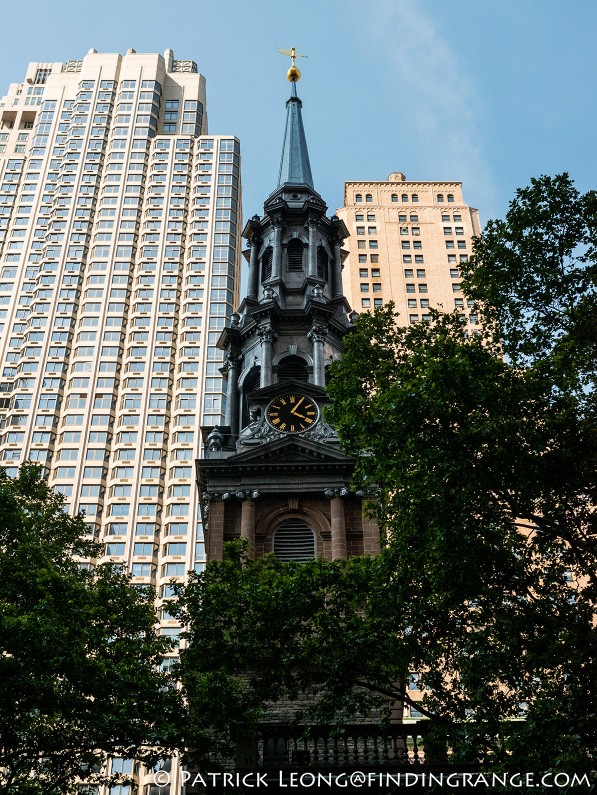 ↑ This was taken with the 25mm Summilux f1.4.  1600 ISO f4 1/800s.
Now, I shoot mainly raw format but if you're not into editing or post-processing your photos, You can still get great photos.  There are plenty of filter effects to choose from: Expressive, Retro, Old Days, High Key, Low Key, Sepia, Monochrome, Dynamic Monochrome, Rough Monochrome, Silky Monochrome, Impressive Art, High Dynamic, Cross Process, Toy Effect, Toy Pop, Bleach Bypass, Miniature Effect, Soft Focus, Fantasy, Star Filter, One Point Color, and Sunshine.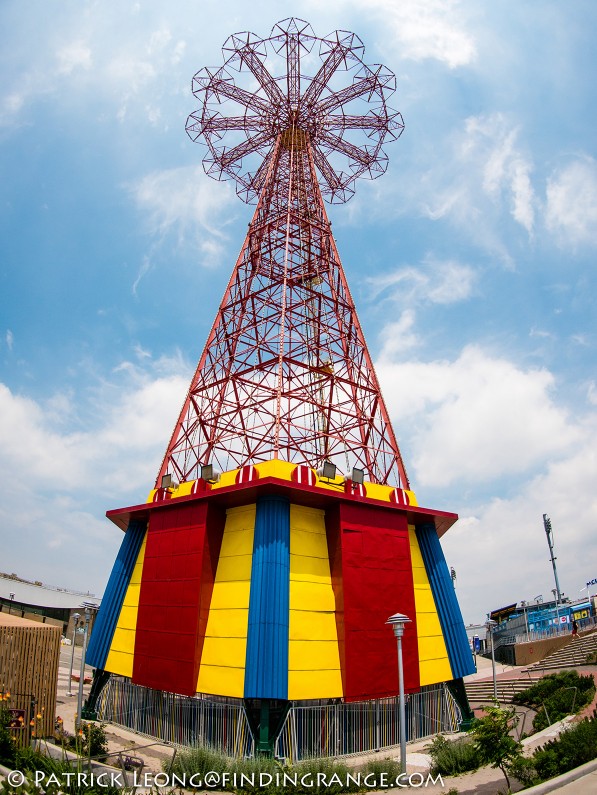 ↑ The 9mm fisheye lens cap lens is one of my favorite micro four thirds lenses.  It's compact, and a real bang for the buck.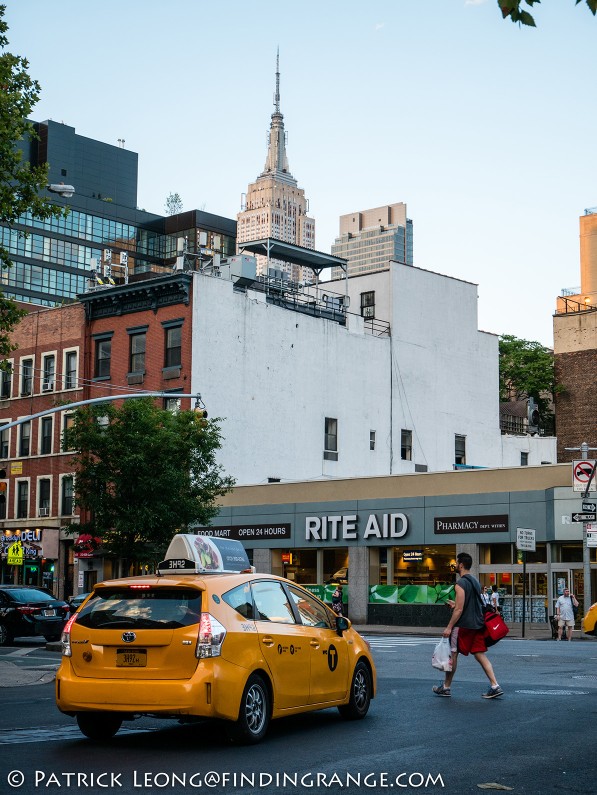 ↑ This was taken with the 12-32mm kit zoom at 32mm.  200 ISO f5.6 1/100s.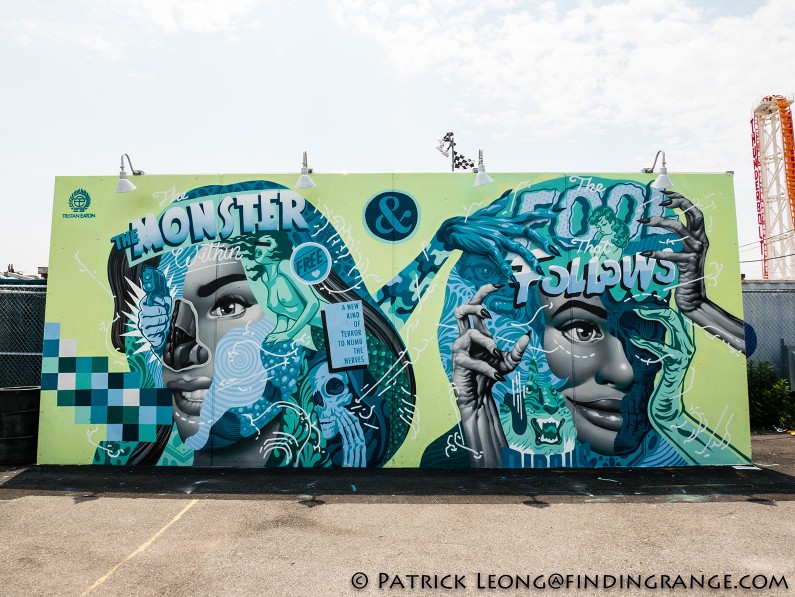 ↑ This was taken with the 12-32mm at 12mm.  1/640s f8 200 ISO.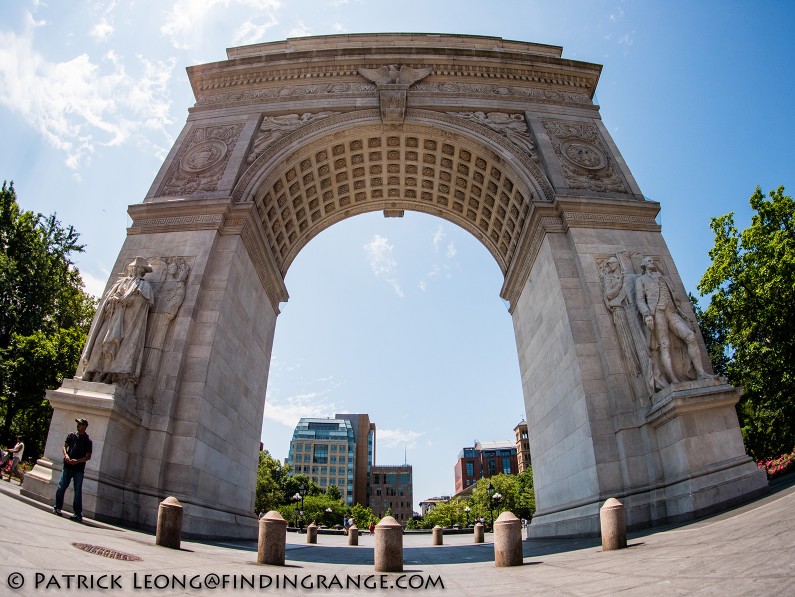 ↑ I just love using the 9mm fisheye lens cap lens.  It's about $84, and it's so fun to use.
The great news about the image quality is that the high ISO is also excellent.  The GX85's ISO range is 200-25,600.  It can also go down to 100 ISO in extended mode.  For the most part, I saw clean images even up to 3200 ISO.  At 6400 ISO, noise does start creeping in a bit with some desaturation but overall, it's still good and perfectly useable.  Once you reach 12,800 ISO noise creeps in more, and at 25,600 ISO, it gets a lot noisier, especially if you're not careful with your metering.  But again, at 25,600, the photos are still useable, and let's be real; there are times when ultra high ISO is needed maybe for extreme sports where you need high shutter speeds but for what this camera is designed for, I can't see many pushing it up to its max ISO, especially when there are plenty of fast lenses to choose from, and the dual image stabilization.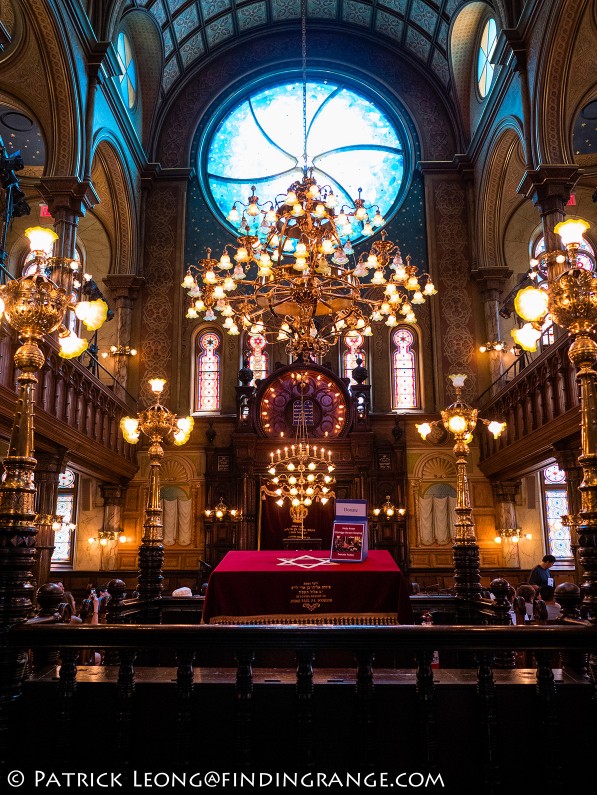 ↑ As you can see, 1600 ISO is great.  This was taken with the 15mm Summilux at f2.8.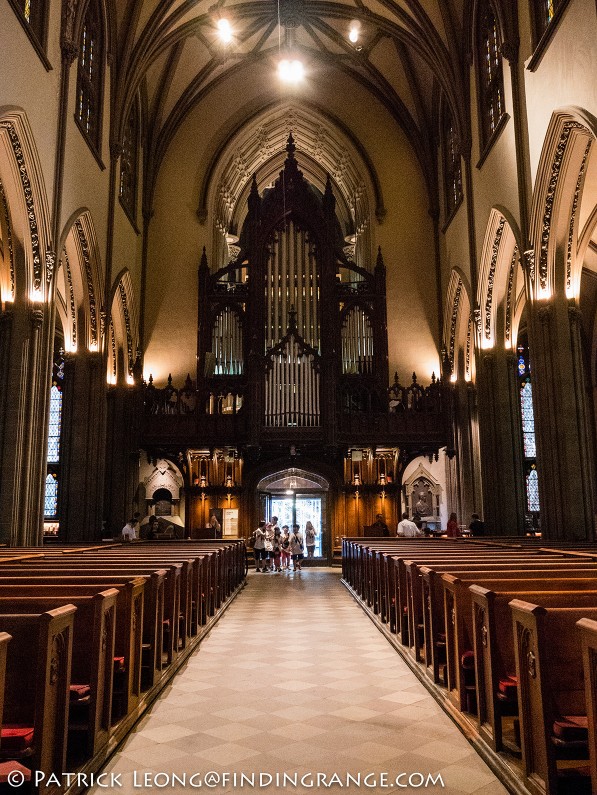 ↑ This was taken using 12,800 ISO with the 15mm Summilux.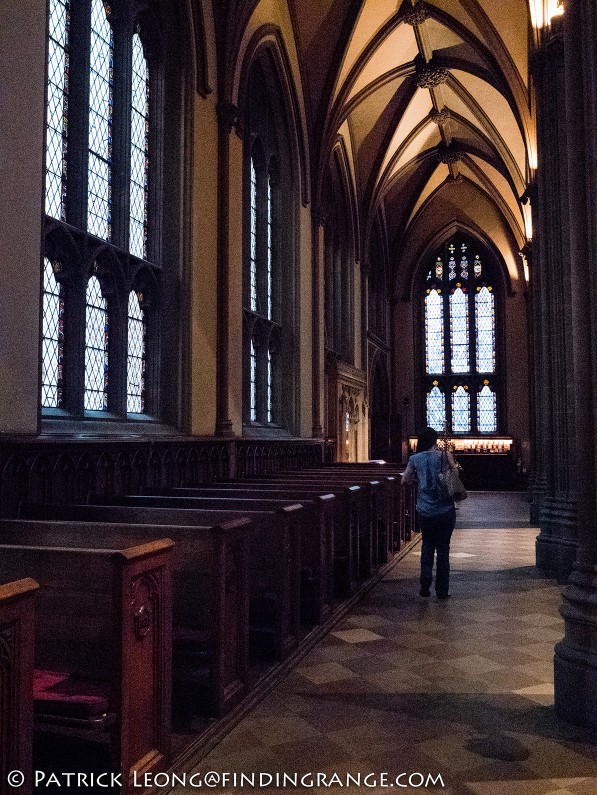 ↑ Here's a photo taken at 25,600 ISO with the 15mm Summilux.
Lastly, the 12-32mm that comes with the Panasonic Lumix GX85 is actually a pretty good optic.  First off, it's very compact, so it matches the camera perfectly.  Second, the lens takes great images.  There are the usual imperfections when you shoot wide open with it like slightly soft corners and slight vignetting but once you stop it down a bit, a lot of those imperfections clear up.  Plus, it's a sharp lens.  So, if this is your first micro four thirds camera, and you're not ready to buy another lens, at least you know that you'll still have a decent lens to use until you're ready to purchase another optic.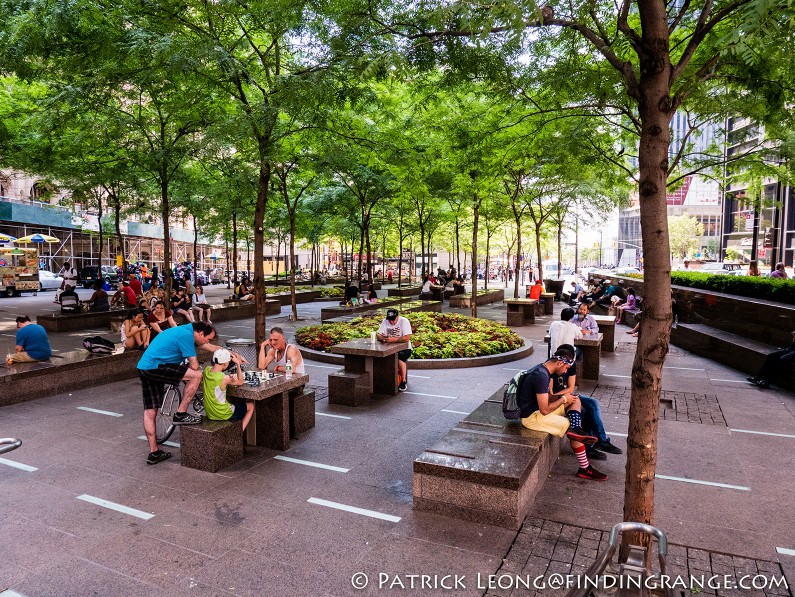 ↑ The kit zoom is actually a decent lens.  1600 ISO f5.6 1/250s.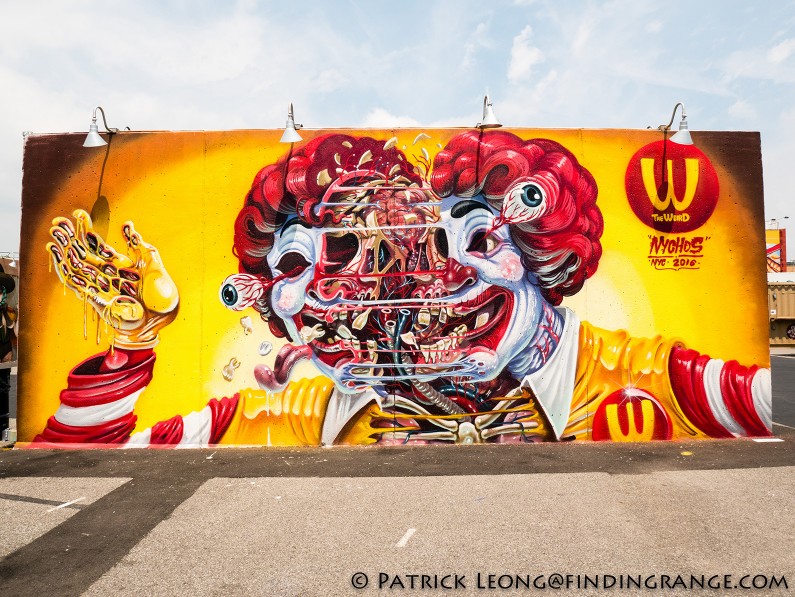 ↑ This was taken using the kit lens at 12mm.  1/800s f8 200 ISO.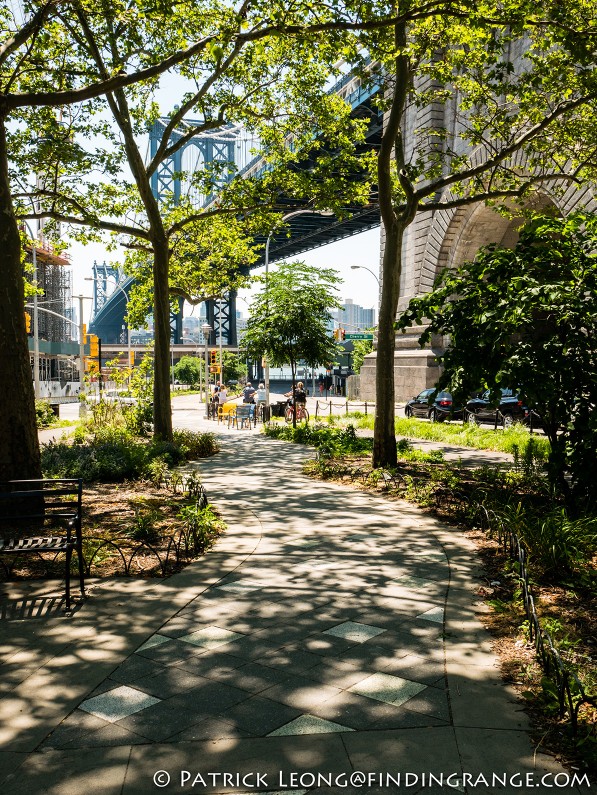 ↑ 200 ISO f11 1/100s using the kit zoom at 16mm.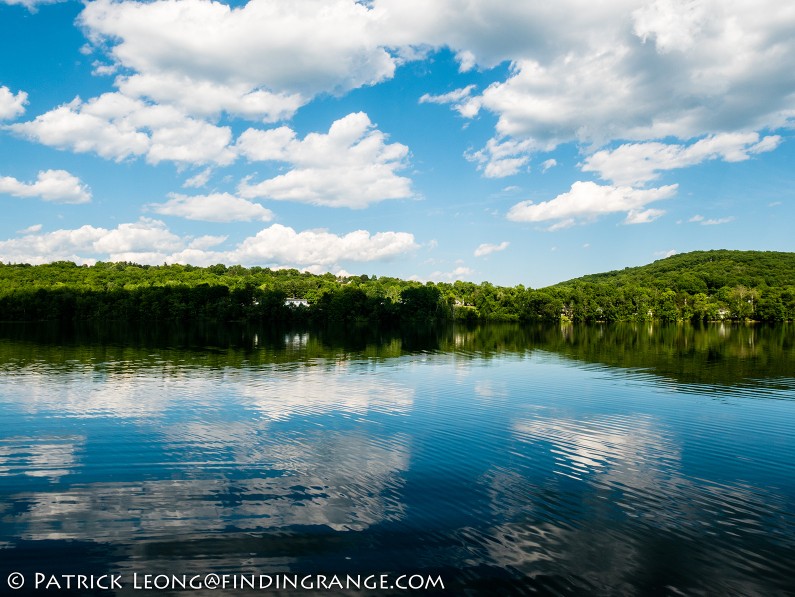 ↑ 200 ISO f11 1/320s using the kit lens at its widest focal length of 12mm.
Panasonic Lumix GX85 Pros and Cons:
Panasonic Lumix GX85 Pros:
Well-built.
Comfortable to hold.
Compact and light.
Excellent EVF.
Tilting LCD touch screen.
Mechanical and electronic shutter.
Dual image stabilization.
Excellent autofocus system.
4K capabilities with the ability to retrieve stills from it.
Excellent image quality
No low pass filter for that extra bite in images.
Excellent ISO capabilities.
For the price, it also includes a decent zoom lens to get you started.
A hugely diverse lens choice in the micro four thirds world.
Overall, you are getting a TON of features for the price.  It's great that the size of the camera is so compact as well.
Panasonic Lumix GX85 Cons:
The camera isn't ugly but it's kind of boring looking.
While it's well-built, the GX85 is made mostly from plastic.
I don't like the location of the tripod mount.
Panasonic Lumix GX85 Verdict:
Overall, the Panasonic Lumix GX85 is one impressive camera.  It's price and tons of features make the GX85 a perfect choice for a broad range of photographers.  The GX85 is an excellent choice whether you're looking for something for the street and need to be low key or you just need to supplement an existing system.  It's also great for someone who wants to start taking photography more seriously.  With so many features, an amateur or someone more advanced can grow with this camera.  Even if you don't own any micro four thirds lenses, it doesn't matter because Panasonic has thrown in a decent zoom lens with the GX85 just to get you started.  Are there issues?  Yes but to me, for what this camera is designed for, the features it has, and the price, those issues are quite small.  This camera really packs quite a punch, it's ultra compact, fast, and versatile.  It does all of this without breaking the bank, which makes the GX85 really hard to beat in its category.
Thanks for taking the time to read my review!  If you're considering purchasing the GX85, and my review helped you decide, please help support this site by purchasing from the links below or any mentioned in this review.  It will not cost you anything extra.  Thank you for your support!
Panasonic Lumix GX85 Black from B&H Photo