Artisan & Artist LMB-M7 Half Case Review:
I've been using my Leica M6 TTL Millennium a lot more lately because while I love digital, film slows me down a bit.  It's a nice change, and in that way it compliments digital.  Of course, using my M6 also means that I've been looking for more accessories for it :).  One accessory I've been considering for quite a while now is getting a half case for my M6.  The problem is that there are tons to choose from nowadays.  There are some pretty bad ones but also some great ones.  One that I've had my eye on for a while is the Artisan & Artist LMB-M7, and I thought it would be a great idea to get one in and review it.
Artisan & Artist LMB-M7 Half Case Build Quality:
Truthfully, the LMB-M7 Half Case has surprised me quite a bit because while I know Artisan & Artist make great products, I just wasn't expecting something this good.  The stitching is absolutely perfect, and the leather that they use to make this case is super soft.  In fact, the leather is really some of the best that I've seen used in a half case.  It's very flexible instead of being stiff like a lot of cases out there.  It also smells very good too.  Lastly, the interior is line with soft red suede, so it won't leave any marks or scratches on your camera.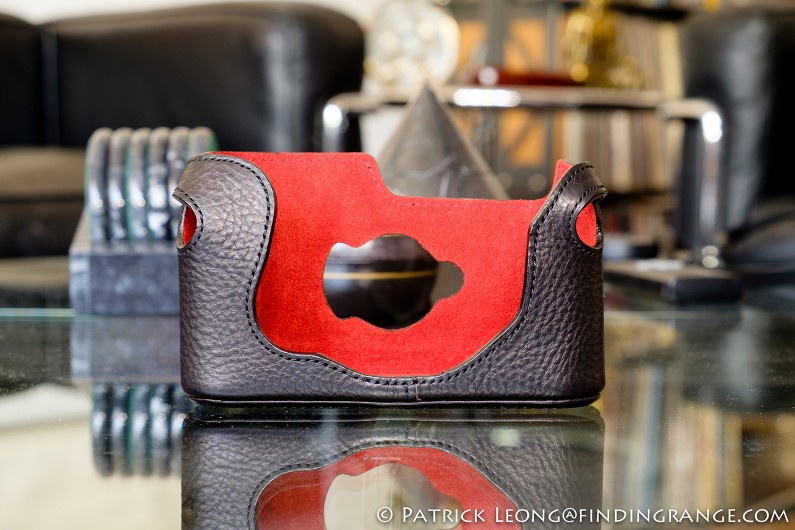 ↑ The front of the LMB-M7 half case.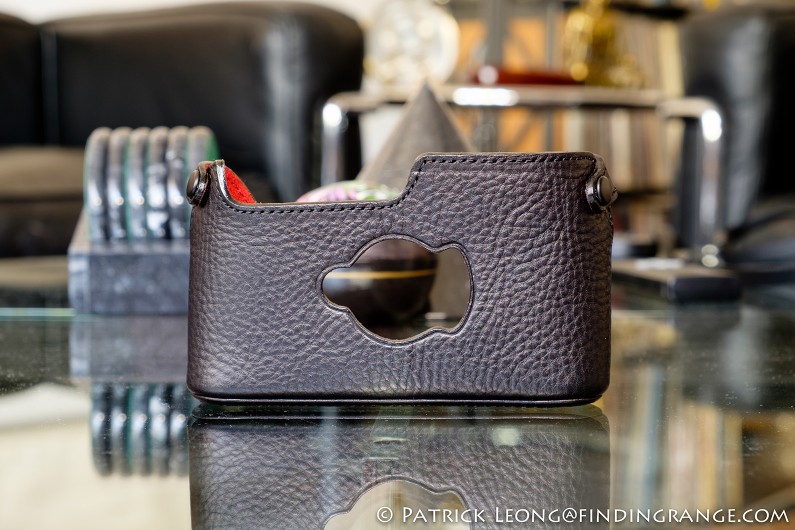 ↑ Back of the case.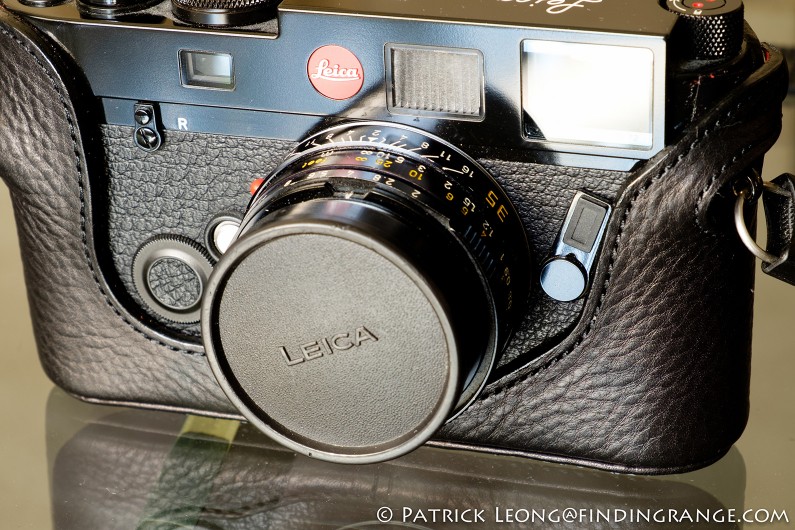 ↑ A close up so you can see the neat stitching.
As for fit, the Artisan & Artist LMB-M7 Half Case was designed for the M7 and the M6 TTL.  As I mentioned earlier, I've been using it with my M6 TTL Millennium, and it's a match made in Heaven.  For instance, I don't always like half cases because some of them make the camera too bulky for my taste.  In this instance, the LMB-M7 really isn't that bulky at all because the leather is so nice and thin.  It wraps around my M6 TTL so well that it almost feels like it's actually part of the camera.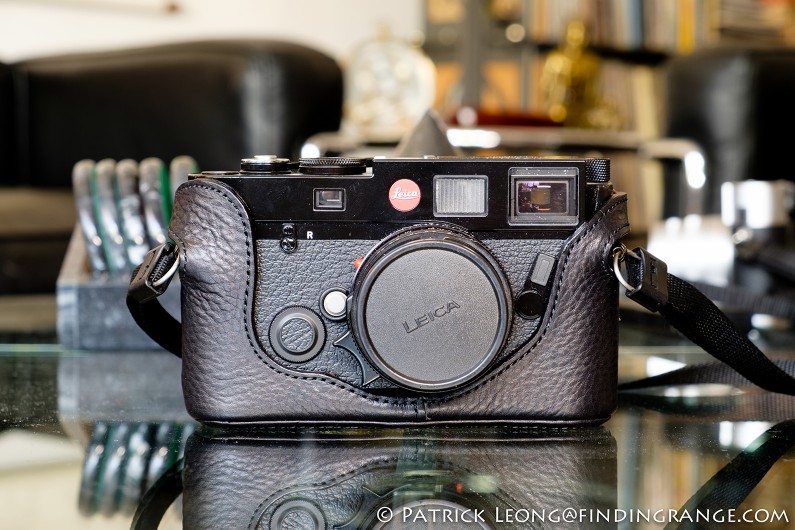 ↑ My Leica M6 TTL Millennium in the case.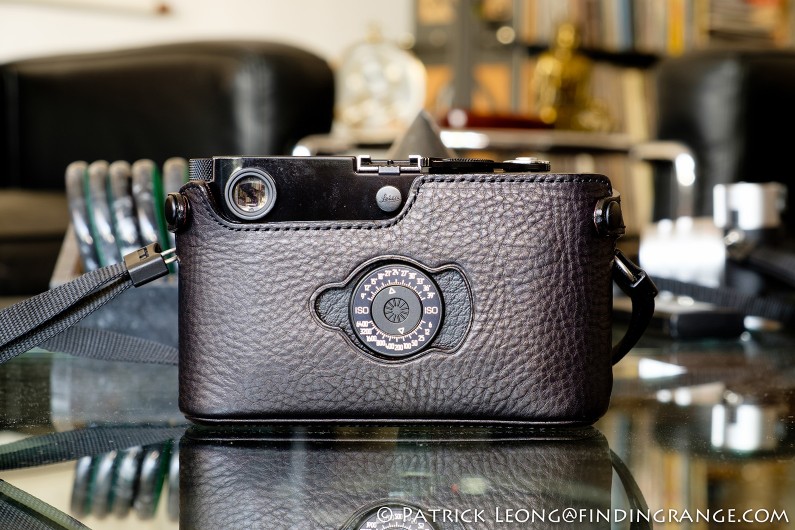 ↑ Here's the back of the half case with my M6 in it.
In addition, the LMB-M7 is also just plain out good looking.  It's not flashy yet it's also not boring.  It has an understated elegance to it.  It's classic appearance reminds me of half cases from the 1950's but the beauty of this case is that while it has that timeless look we all love, it also has the precision quality that we've come to expect in the present.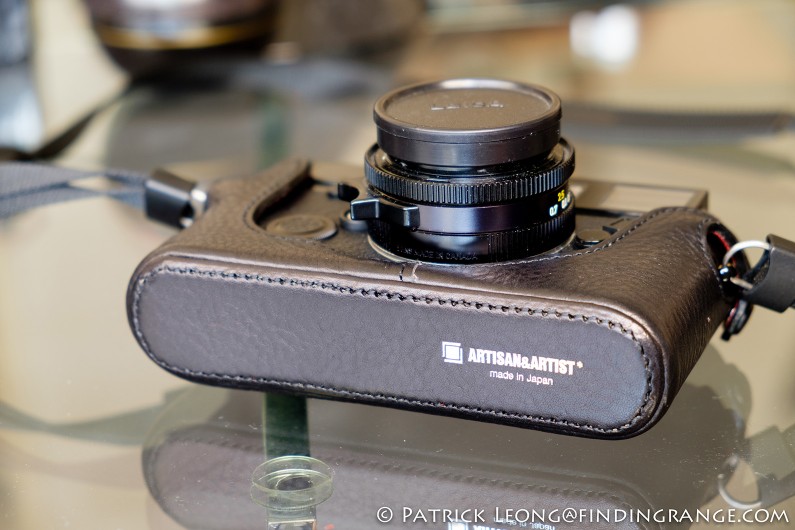 ↑ The bottom of the case.
For instance, everything is so well-aligned, which is actually one of the things that surprises me most about the Artisan & Artist LMB-M7 Half Case.  Normally, I figure half cases can't always be so perfect because they are made out of leather.  You have to leave some room for error.  Of course, some manufacturers go beyond that; I've had half cases where I've had some more major problems like either the cut outs were crooked and completely off or the size was simply not right for the camera but in this case, I don't even have minor workmanship issues with the LMB-M7.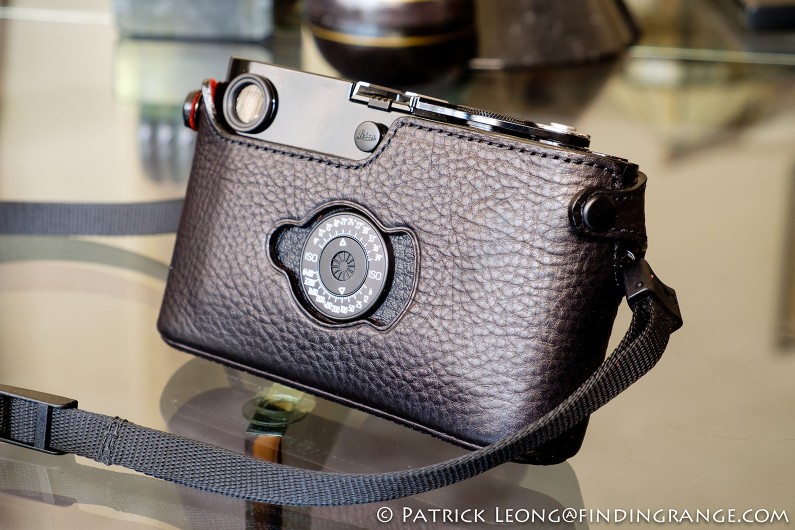 ↑ You can see how everything is so well-aligned.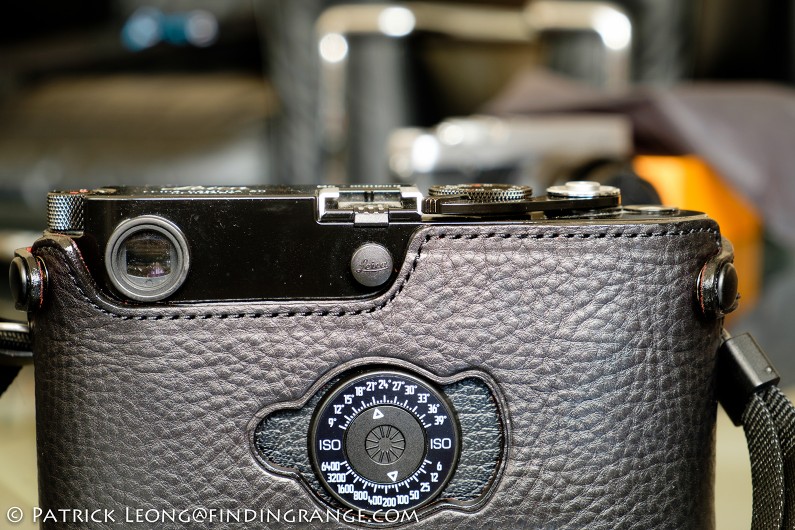 ↑ Here's another close up: notice straightness of this case; it's perfectly aligned with the contours of the camera.
Artisan & Artist LMB-M7 Half Case Negatives:
With all that said, there may be a couple of reasons that will make someone reconsider this half case.  For one, it costs $165, which is pretty expensive.  However, I think it's worth every penny.  I know there are cheaper ones out there but I'm telling you, the quality of this half case along with the materials used to make it are superb.  Plus there are even more expensive cases out there, and some of them in my opinion, don't measure up to this one.  Lastly, a half case really isn't something you change much, especially a film camera one, so it's worth it to get the one you really want.
The other issue with the Artisan & Artist LMB-M7 Half Case is the bulk, which actually goes for all half cases.  If you plan on using a half case, you'll get better protection for your camera, and of course that added luxurious feel but it's going to make your camera larger.  There's no way of getting around it.  However, as I said earlier, the LMB-M7 doesn't add that much bulk to my M6, so if you want a half case but you also want to keep your camera's profile as thin as possible, this one is a fantastic choice.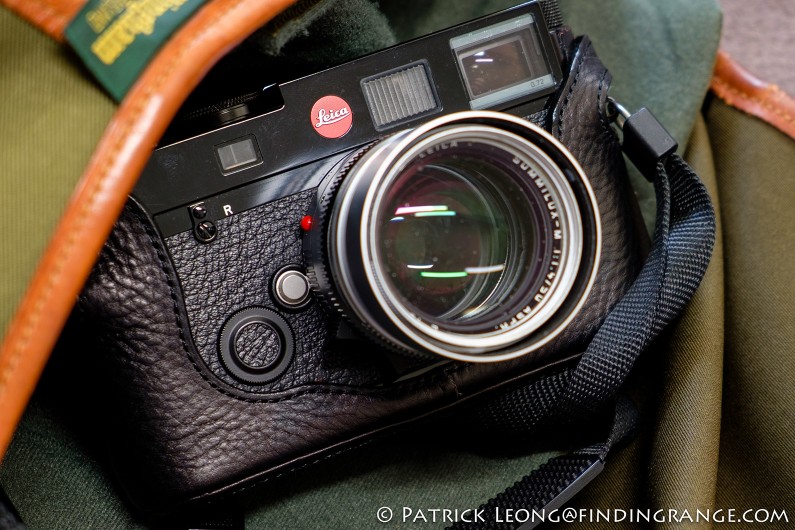 ↑ The Leica M6 TTL Millennium in the Artisan & Artist LMB-M7 Half Case.
Artisan & Artist LMB-M7 Half Case Verdict:
Overall, the Artisan & Artist LMB-M7 is one of the best half cases that I've come across for the Leica M6 TTL or M7.  The manufacturing, and materials used are simply excellent.  The leather is so soft and flexible.  It fits my M6 TTL perfectly, and best of all, it really doesn't add as much bulk as some other half cases.  At $165, it is expensive but in this case, you really get what you paid for.  The quality of this case is just epic in my opinion.
Thanks for taking the time to read my review!  If you're considering purchasing the Artisan & Artist LMB-M7, and my review helped you decide, please help support this site by purchasing from the links below or any mentioned in this review.  It will not cost you anything extra.  Thank you for your support!