Sony a6300 Mirrorless Camera Review:
The Sony a6000 was one of the most popular mirrorless cameras out there, and usually when something is that admired, it can be quite difficult for a manufacturer to make a worthy replacement.  Well, it may have been difficult but that did not stop Sony from trying.  Earlier this year, they released the replacement for their APS-C flagship, the a6300.  It may look very similar to its predecessor but there are a lot of new upgrades under the hood.  But are these upgrades worth the new asking price, and do they make the a6300 competitive enough considering many of their competitors have also released new cameras?  Read on and find out!
Sony a6300 Mirrorless Camera Build Quality:
As some of you know, my primary APS-C mirrorless system as of now, is the Fuji X Series.  So, the Sony is definitely different for me but not in a bad way.  For one, I love the size of the a6300.  It's actually smaller than a Fuji X-E series body yet the a6300 comes with a 24mp sensor unlike the Fuji X-E2s' 16mp, for example.  Of course, megapixels aren't everything but the Sony a6300 is also pretty decently priced.  The list price is $998, and if you purchase it with the 16-50mm kit lens, it's only $1,148.  Yes, it's still over $1,000 but that's not bad when you consider other cameras with similar sensors, like the X-T2 and X-Pro2 for example, which are priced from $1,599 and $1,699 without lenses.
↑ The Sony a6300 with the 16-50mm kit lens.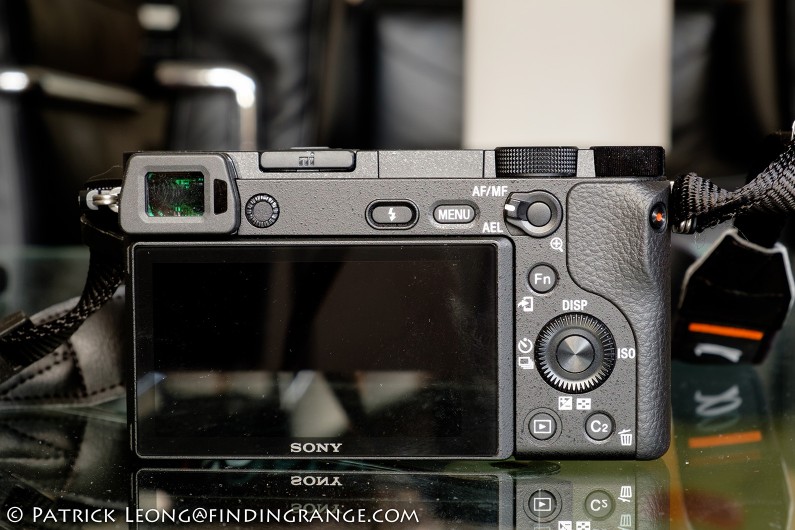 ↑ Back of the a6300.
Judging from the price, some may think that Sony skimped on something like build quality, for instance, but that's just not the case.  Thanks in part to it's magnesium alloy body, the a6300 is a very solid camera.  It definitely feels like the a6300 can take some punishment.  The a6300 is even sealed for dust and moisture resistance.  Furthermore, the seams are tight.  For instance, there is almost no gap between the pop up flash and the body, which is more aesthetic but I love the attention to the little details.  However, I did have one issue: I found it difficult to pull my memory card out because of where the slot was located, which is right next to the battery/memory card door.  It's too cramped in my opinion.  But on a better note, the location of the door is quite good; at least for my tripod set up, I could still open the door to access the battery and SD card while I had my tripod plate mounted to the a6300, which is not the case with my X-T1.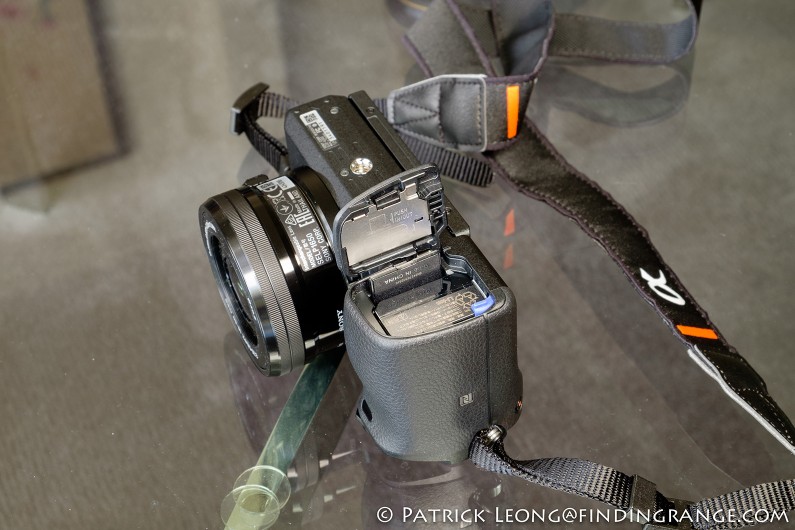 ↑ I found it a little difficult pulling the SD card out because of its location.
To top off build quality, the camera is just plain out comfortable to hold and use.  Having a small camera is great but if it feels awkward to hold, it's just not worth it in the long run.  The a6300's grip offers excellent stability and support making up a bit, in my opinion, for the lack of in-body image stabilization.  The camera overall also feels very well balanced.  Obviously, if you have a longer lens on it, you'll still get that front heaviness but it's not as bad as some other mirrorless cameras I've used before.
In terms of the controls, buttons, and knobs, they are well-placed for the most part.  It's great that the Mode Dial, and the Control Dial are recessed in the body to help prevent accidental adjustments, although the truth is, the dials are so tight already that there's absolutely no need in my opinion.  I particularly love how tight feeling the dials are, and this is one characteristic that I would love to see on the EV Compensation Dial of my Fuji X-T1.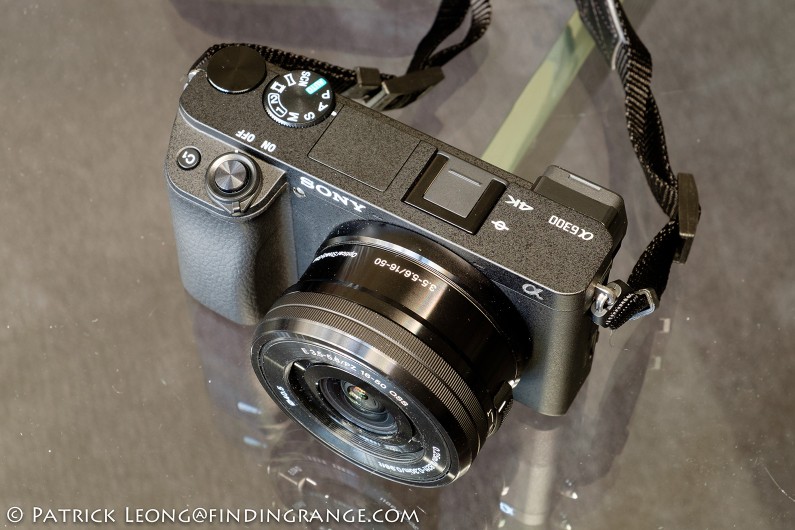 ↑ Here's a view of the top plate.
There were only two issues I had with the controls.  One is I think the menu could be a little more straightforward.  I had some difficulty finding things.  The other issue I had was with the Movie Button, which actually surprised me a bit because I thought I wouldn't have a problem with it judging by the location of it, which is right in the back of the grip.  While it was recessed in the grip, I still hit it occasionally, which caused me to record in movie mode unknowingly.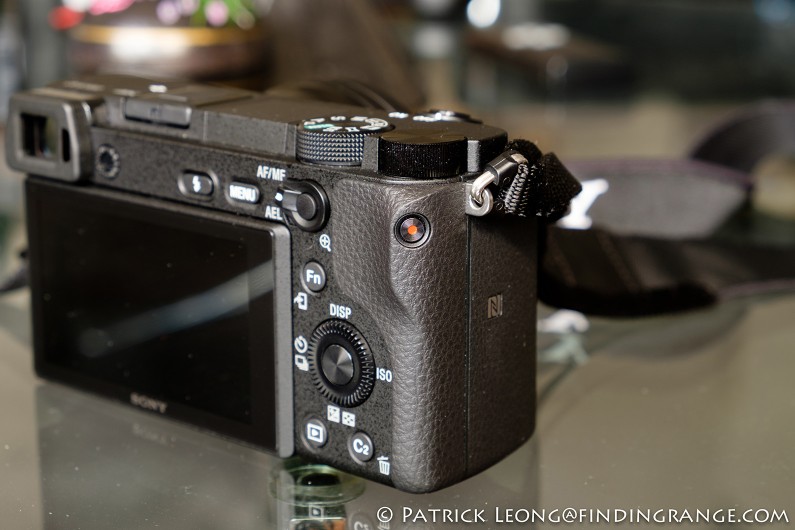 ↑ Even though it is recessed in, I accidentally pressed the record button occasionally.
Sony a6300 Mirrorless Camera Key Features:
Nowadays there are tons of features in cameras but we all know about the miscellaneous features like the different jpeg settings for instance.  So, instead of writing a long-winded review where I'll put most of you to sleep, I will just concentrated on what I think makes the a6300 such a great little camera.
Sony a6300 Electronic Viewfinder and LCD Display:
For one, like most mirrorless cameras, the Sony a6300 comes with an electronic viewfinder.  These days, EVFs have come a long way, and so Sony really had to up their game, especially since the a6000 only had a 1.4 million dot EVF .  This time around, Sony has included the 2.4 million dot XGA OLED Tru-Finder in the a6300, and the results are fantastic.  It's up to par with pretty much everything out there in its class, and it works so well, that there's nothing really major to complain about; it has plenty of resolution to see even the littlest details, it's high contrast, and the colors come out superbly.  It even has a mode that allows display of images at 120 fps.  The EVF is good enough that I actually ended up previewing my images more through the EVF than the LCD screen.
Speaking of the LCD monitor, it's a 921,600 dot display, and while the resolution isn't anything really special when you compare it to its competition, it is still accurate and good enough for previewing and checking your images.  It has a tilting function but here's the thing: it has no touch screen.  This is surprising to me considering many manufacturers are now including more and more touch screens with their cameras.  Personally, I'm not the biggest fan of touch screens except for the one on the Hasselblad X1D.  I just find them more annoying then useful but again, that's just me.  There are plenty of people, like my brother in-law for instance, that love them, so I'm really surprised that Sony did not add this feature in the a6300.  For those like me who don't really care for it, it would've been easy to just turn it off.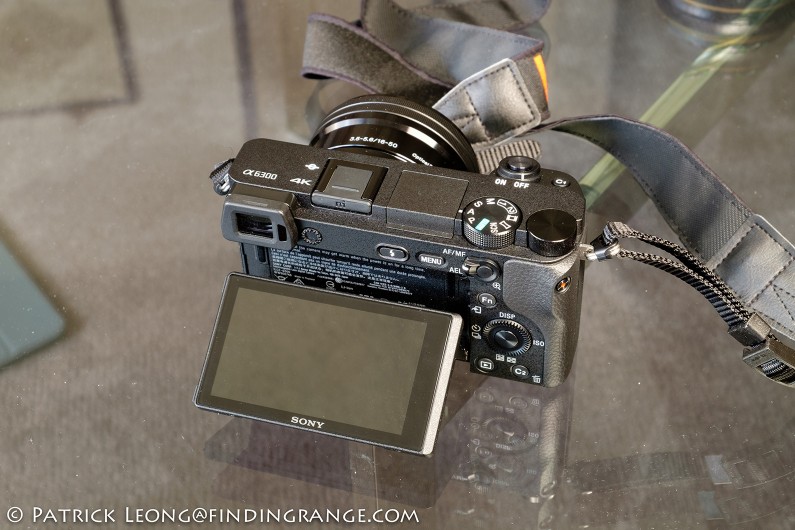 ↑ The a6300 comes with a tilt screen.
Sony a6300 Autofocus System:
With so much good press about the Sony a6300's autofocus capabilities, I must admit that I had high expectations.  The specs alone are pretty impressive.  The 4D FOCUS, as Sony calls it, can lock onto a subject in as little as 0.05 seconds.  There are 425 phase detection AF points all over the entire image area, and the a6300 can shoot up to 11 frames per second with continuous autofocus, and exposure tracking.  Additionally, you can produce a real-time shooting experience that combines all the benefits of an EVF with the the feel of an OVF shooting up to 8 frames per second.  So, were my high expectations fulfilled?  Well, for the most part, that's a big fat yes.
The autofocus was very fast, and truthfully, I had absolutely no major issues with it.  Nothing is 100% but the autofocus, and it's accuracy here are pretty darn close.  The autofocus system is definitely one of the best in its class, and possibly several classes above.  When I was in London, which is where I primarily reviewed this camera, I ran into all types of different scenarios, and the Sony a6300 did great.  For example, there was a bike event, and it did an amazing job tracking the bikers.  Looking back at the images, there were a few that were off in terms of focus but it was such a tiny percentage that to me, it's insignificant.  Furthermore, I found autofocus speed, and accuracy to be very good at night, even without the AF assist light on.  In fact, I ended up not even using the AF assist light.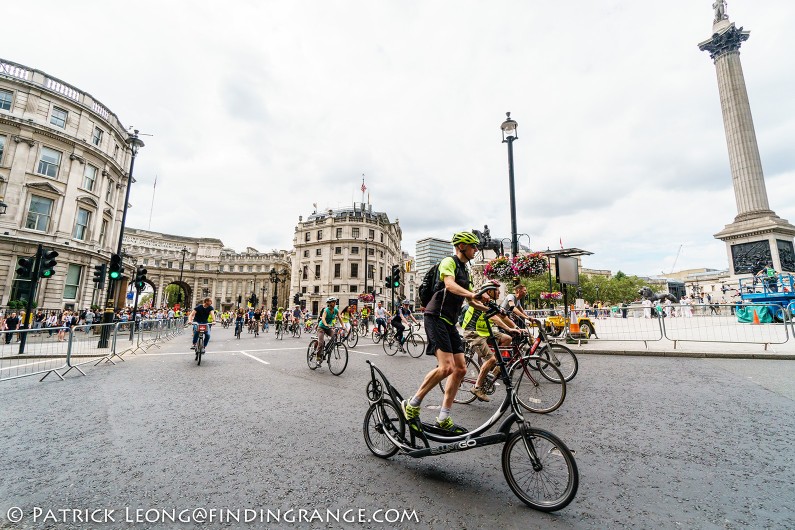 ↑ The a6300's autofocus has no problems locking onto quick subjects.
Other Sony a6300 Key Features:
In addition to the features I've just mentioned, there are other great ones like Wi-Fi capability.  You can simply download the Sony PlayMemories Mobile app for either Android or iOS.  The a6300 also supports QR code for connecting to non-NFC smart phones.
In addition to the Wi-Fi capability, there's also a leveler, which while is a common feature in many other mirrorless cameras, is still a welcomed addition to the a6300.  There's 4K video support with full pixel readout and no pixel binning in the popular Super 35mm format.  Lastly, there is a Silent Mode, which I found particularly useful.
Battery life is stated to be around 350-400 shots, which is about what I got out of the camera actually.  When I was in London, I actually only brought one battery, and most of the days, it was good enough.  There were one or two days where I took a lot of photos, so I had to make a quick charge during the day but I feel Sony's estimates are definitely correct.
Overall, the Sony a6300 is a feature intensive camera but one feature that I think would benefit users in this camera is a dual card slot.  I won't count this against the a6300 because there are cameras in its class that also have only one card slot but at the same time, things are changing.  There are cameras that are adding that extra memory card slot, so it would be nice to see it on the Sony.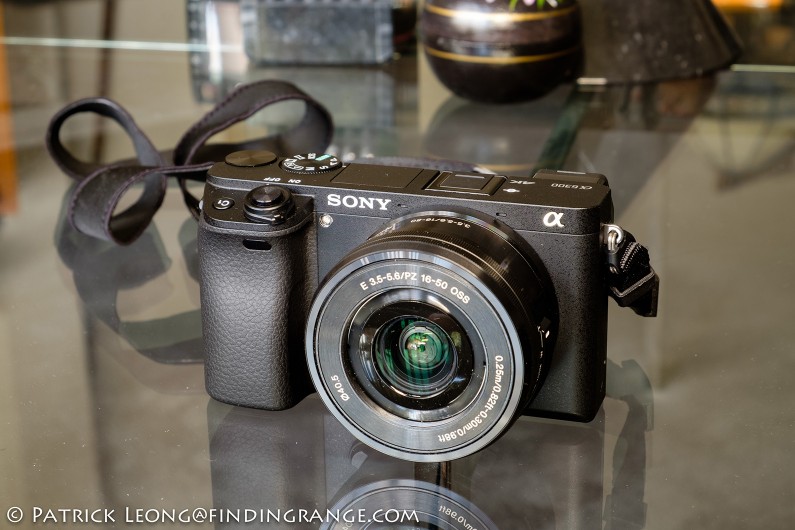 ↑ The a6300 is compact yet it has a ton of useful features.
Sony a6300 Mirrorless Camera Image Quality:
In addition to all the great features, the Sony a6300 is also equipped with a 24.2 MP APS-C Exmor CMOS sensor that works with the BIONZ X image processor engine to give its user superb image quality.  Color rendering and contrast are great.  Images are sharp, and the camera's high ISO capabilities are excellent, so no one should have any problems using this camera in all kinds of situations.  Bottom line is I have no doubt in my mind that this sensor can be used for professional work, and if you pair it up with some good glass, you'll have some really killer images.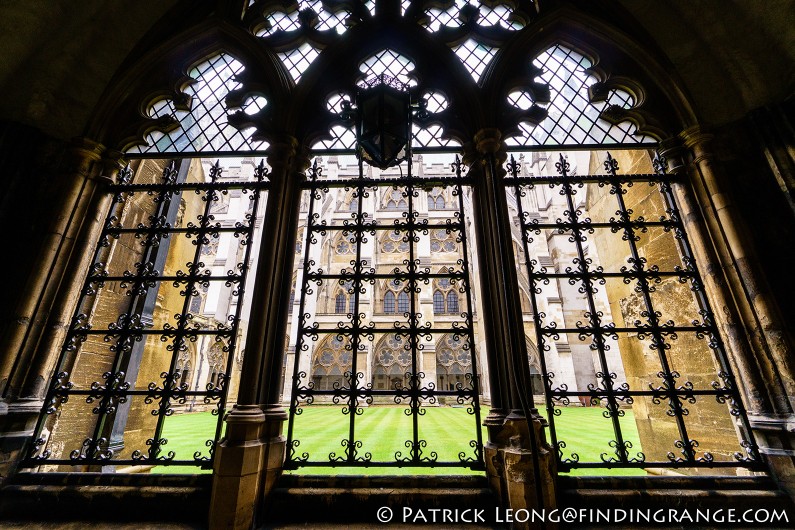 ↑ This was taken with the 10-18mm f4 using 400 ISO at f8 1/100s.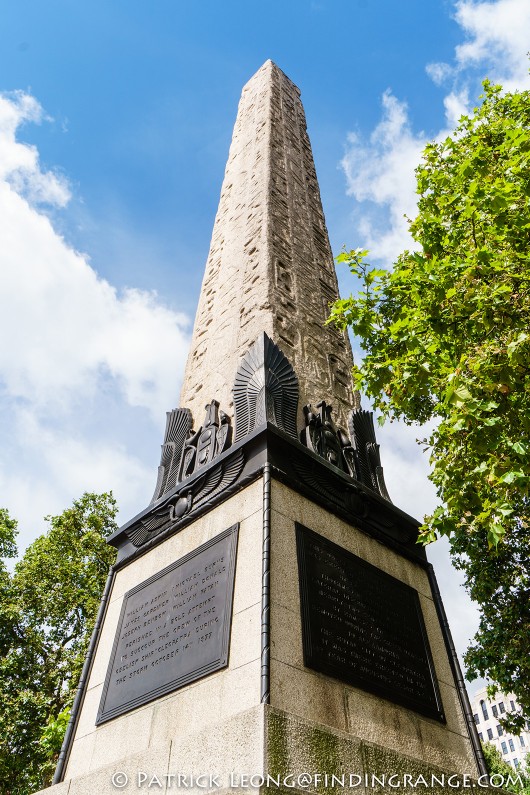 ↑ This was taken with the 10-18mm f4 using 100 ISO at f11 1/125s.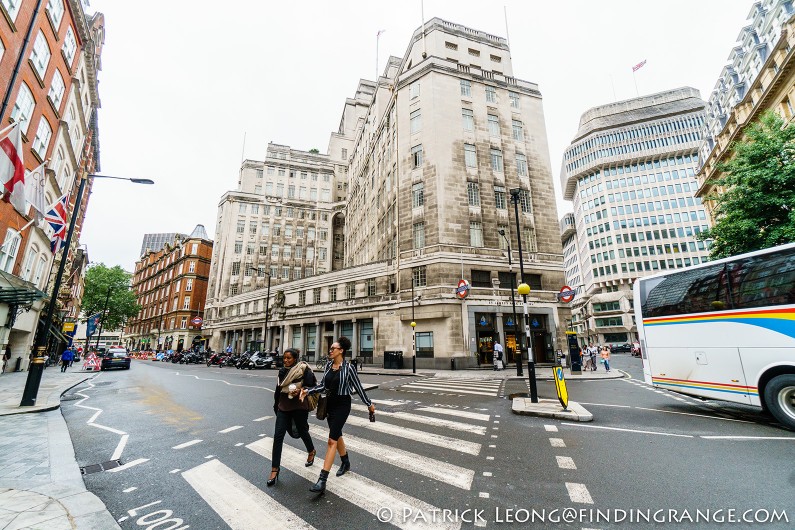 ↑ This was taken with the 10-18mm f4 using 400 ISO at f8 1/250s.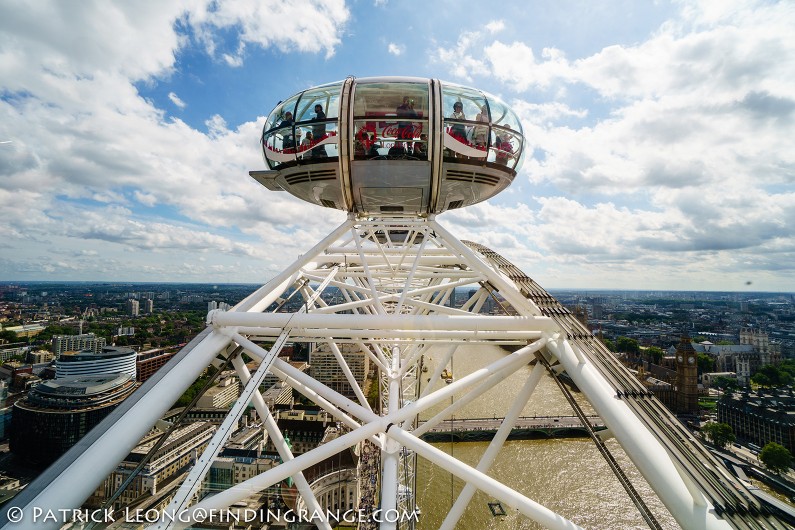 ↑ The London Eye: 1/640s 100 ISO f7.1.
I usually don't talk too much about in camera jpegs, since I shoot raw but in this case, it's also worth mentioning that I found them to be quite excellent.  In fact, I found myself liking how they turned out even more than the Fuji out of camera jpegs, which I've always said were up there with the best.  Of course, this is my personal preference but to me, the Sony jpegs just look very natural and true to the scene.  They're sharp, have nice contrast, and the color rendering is very accurate.  What really also helped me like the jpegs so much was the auto white balance, which was surprisingly accurate or at least close to what it should be even in complicated situations.  The only issue I had was that I noticed a bit of underexposure mostly by about a half stop but occasionally close to one stop.  But that is easily fixable either in your raw program or making an adjustment in the camera.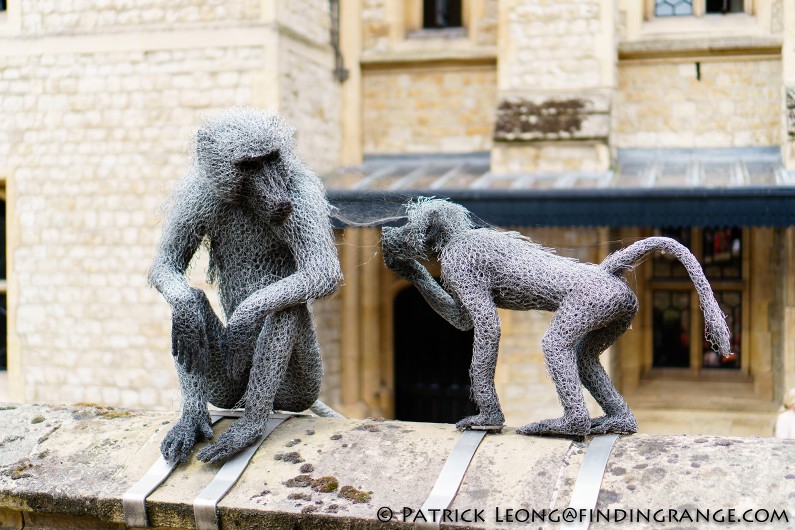 ↑ I used the 35mm f1.8 to take this: f1.8 1/1000s 100 ISO.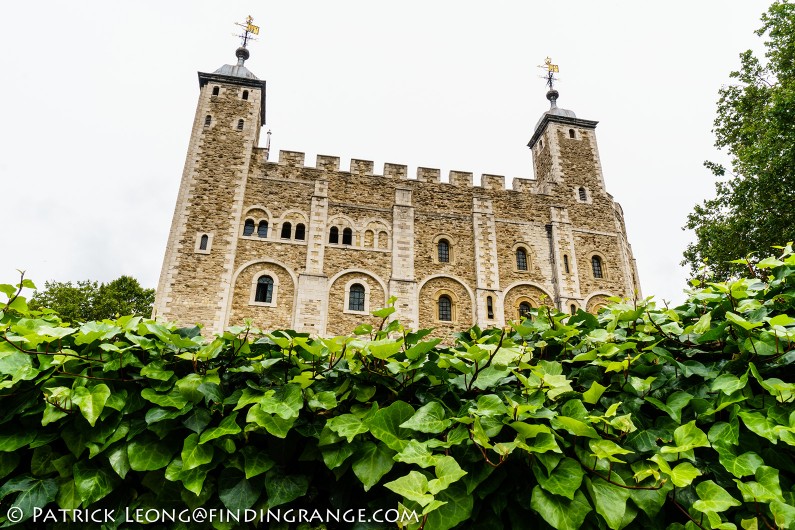 ↑ The Tower of London taken with the 10-18mm f4.  My settings were 100 ISO at f16 1/40s.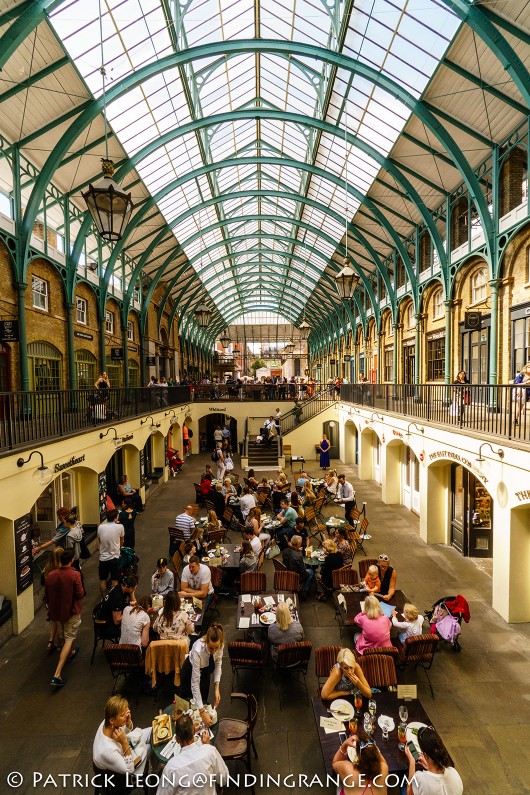 ↑ The Covent Garden Market Place was such a nice area to visit.  My settings were 640 ISO f11 1/200s.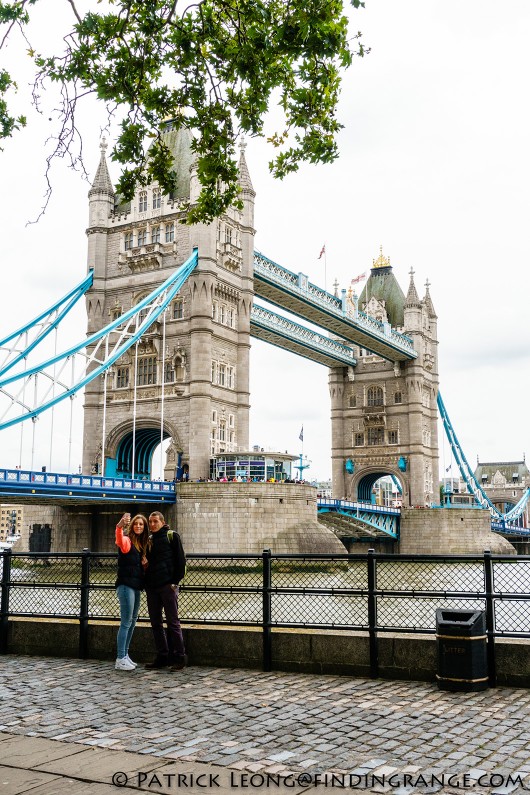 ↑ The Tower Bridge taken with the 16-50mm kit lens.  My settings were 800 ISO f11 1/320s.
As I said before, the a6300's high ISO capabilities are great, so obtaining the excellent image quality from this camera doesn't just stop once the sun goes down.  With a range of 100 to 25,600 ISO, and the ability to expand to 51,200 ISO, the Sony a6300 is definitely up to par with the competition.  Noise levels are very well controlled even up to 6400 ISO, so you can feel free to shoot to your heart's content in many different situations, especially if you have fast lenses.  Once you hit 12,800 ISO though, that's when you see more of a significant change but even then, images are useable depending on proper exposure.
↑ Here's a photo taken at 3200 ISO.  As you can see, it's pretty clean.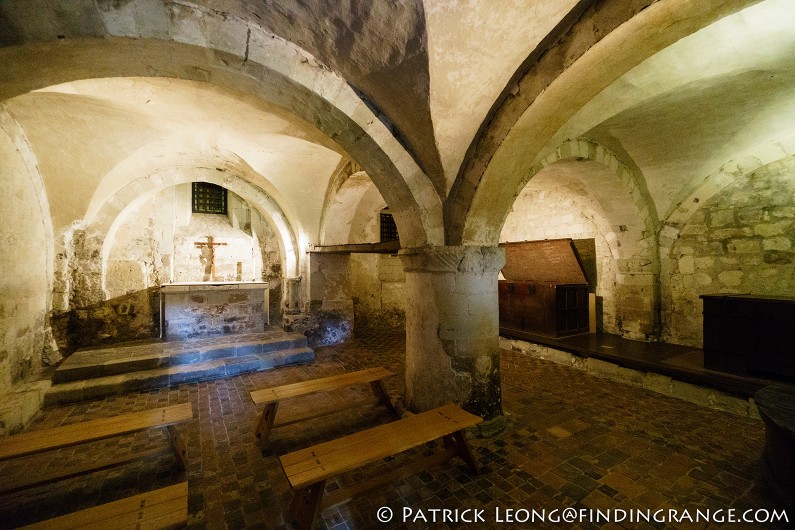 ↑ 6400 ISO is definitely useable as well.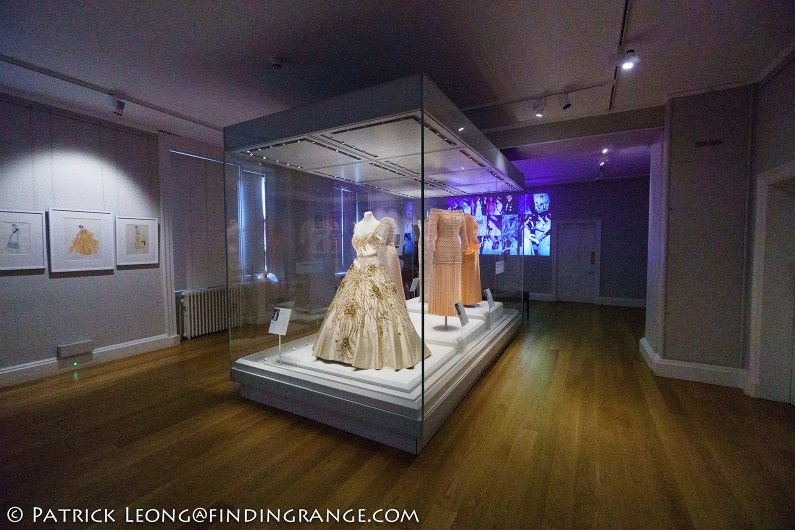 ↑ Once you get to 12,800 ISO, noise definitely starts to pick up.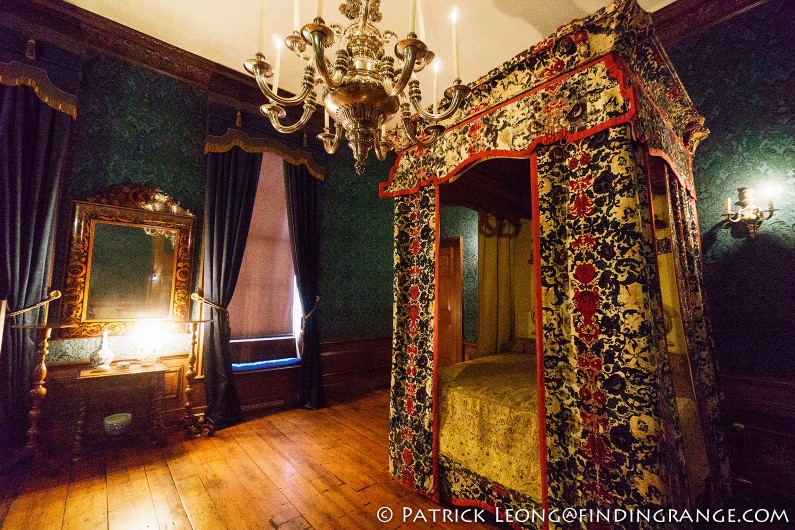 ↑ Here's an example taken at 25,600 ISO.
Sony a6300 With The 16-50mm Kit lens:
Now, if you've read this far then you're probably pretty interested in purchasing the a6300 but if you're new to the Sony system, it can be expensive when you consider that you'll need a lens with the a6300.  Well, a great way to start is by purchasing the a6300 with the 16-50mm kit lens.  I fully admit that it isn't the best lens that Sony has to offer.  It's slow, and I don't like the electronic zoom.  However, this lens isn't that bad either.  It's still sharp, contrast is good, and while there is slight vignetting at its widest apertures (it's not a fixed aperture lens), it disappears pretty quickly once you stop down a bit.  Plus, it's a very cheap way to get a lens for the a6300.  As I mentioned earlier, the a6300 is $998, and with the zoom, it is $1148. That's only a $150 difference, and you're getting a lens that will give you a pretty decent focal range.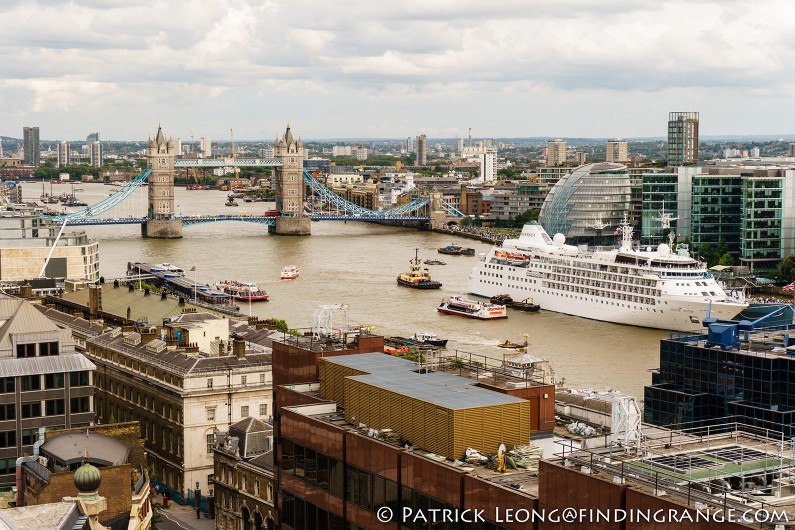 ↑ Here's a photo taken with the 16-50mm at the 41mm focal length.  My settings were f8 100 ISO 1/160s.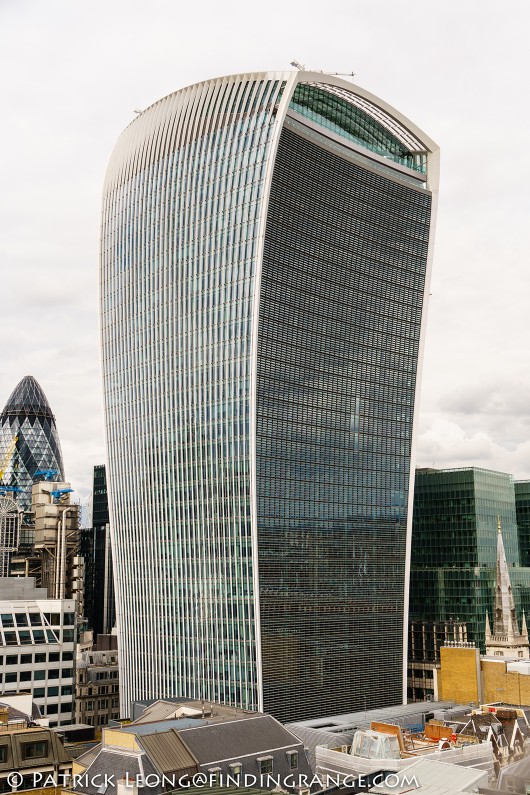 ↑ Here's a photo with the kit lens set at 27mm.  My settings were f8 1/160s 100 ISO.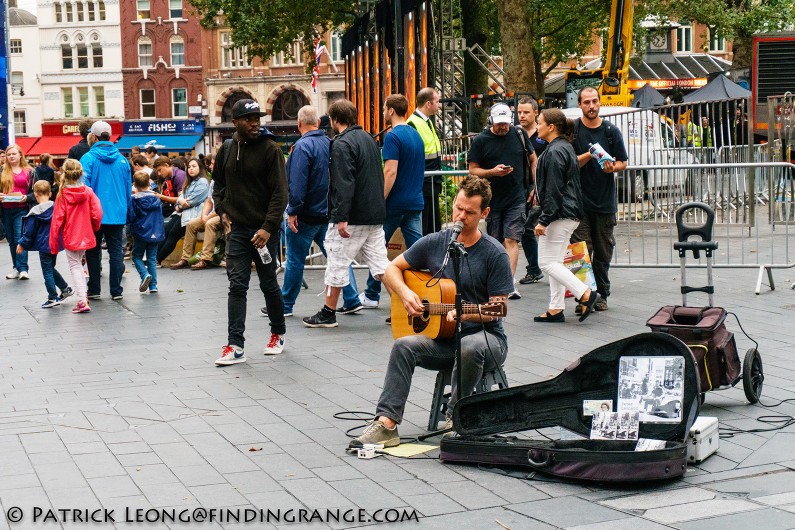 ↑ Here's a photo taken with the kit lens set at 50mm.  This was taken wide open at f5.6, and my settings were 3200 ISO 1/250s.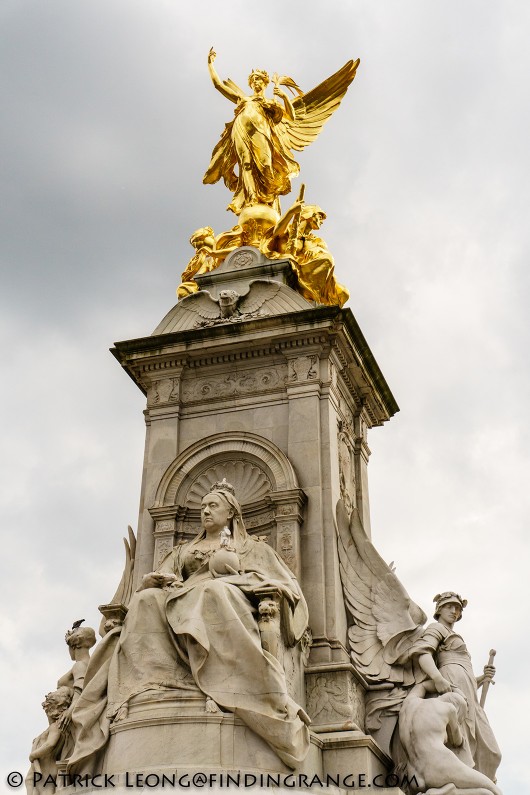 ↑ Here's one more photo with the kit lens set at 41mm.  My settings were f11 1/400s 640 ISO.
Sony a6300 Mirrorless Camera Pros and Cons:
Sony a6300 Mirrorless Camera Pros:
Compact.
Well-built.
Comfortable to use and hold.
Excellent EVF.
Blazingly fast autofocus.
Tons of features including 4K.
Superb image quality.
Great high ISO capabilities.
Price competitively.
Sony a6300 Mirrorless Camera Pros:
Menu is not as straightforward as I would like.
Memory card is a little difficult to pull out.
No touch screen.
Sony a6300 Mirrorless Camera Verdict:
If you're looking for a versatile camera for a broad range of shooting conditions that's also priced competitively, the Sony a6300 is hard to beat.  It's compact, and light, so it's discreet, and easy to carry around all day.  The a6300 is also built well, so it can take its fair share of abuse.  It's features like the excellent EVF, the 4K video capabilities, blazingly fast autofocus, and of course, the image quality really make this camera well-rounded.  To me, not only do I think it's worth paying more to get it over its predecessor, it's definitely on par with its competition.  Of course, nothing is perfect, and while the a6300 does have its issues, I don't think any of them are significant enough to really hamper the overall performance.  The bottom line is the a6300 is an extremely well-rounded camera that can take on many different kinds of challenges, and like many of its mirrorless competitors, it can produce you some amazing results.
Thanks for taking the time to read my review!  If you're considering purchasing the a6300, and my review helped you decide, please help support this site by purchasing from any of the links in this review.  It will not cost you anything extra.  Thank you for your support!