Fuji X-T2 Portraits with the XF 56mm APD in Dumbo:
I hurt my back over the weekend, (slept the wrong way, and pinched a nerve), which plain out sucks not only because it obviously hurts but also because I can't really go out to take pics with all the cool stuff I'm currently reviewing, so I thought I'd post some photos that I took with my Fuji X-T2 and my XF 56mm APD right before I pinched my nerve :).  I'm still trying out my X-T2, and so far, I love it even more :).  It's just a plain out awesome camera because it does so many things so well.  If you want more info, check out my review.  It was one of the longest reviews I've ever wrote.  Anyway, I'm finding every opportunity to use it, and when one of my friends came over to visit last weekend, I thought it would be a great time to shoot some portraits.
I met my friend in Dumbo, which is in downtown Brooklyn.  I'm sure many of you know the area but for those who don't know, it's a nice little place to explore, and it overlooks lower Manhattan.  My favorite way of getting there is actually using the East River Ferry.  The ride is only a few minutes but it does take longer for the ferry to come versus the train.  Still, I love being on the water, so I don't mind the wait, and I could always time it perfectly, since the ferry is on a schedule.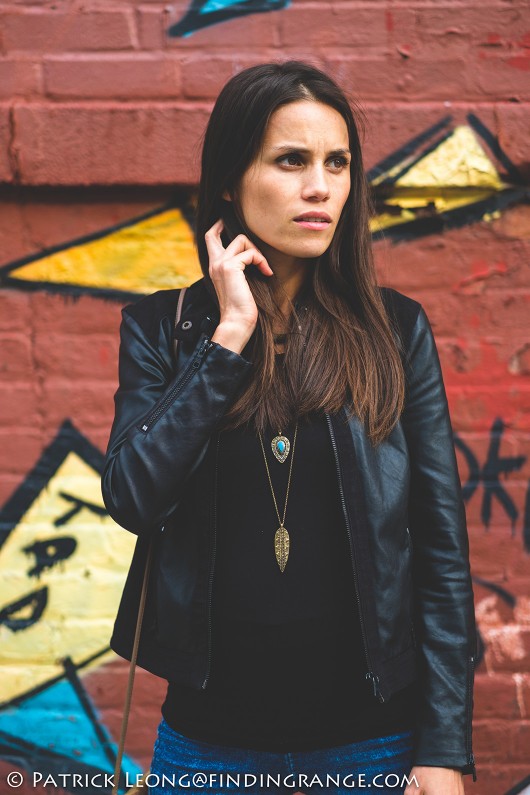 ↑ I love the Fuji colors :).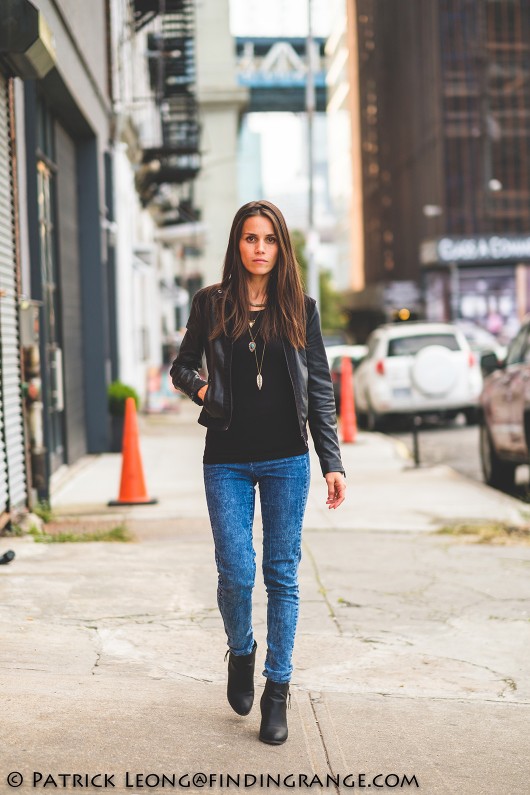 ↑ My friend was walking towards me as I shot off a few frames, which were all in focus by the way.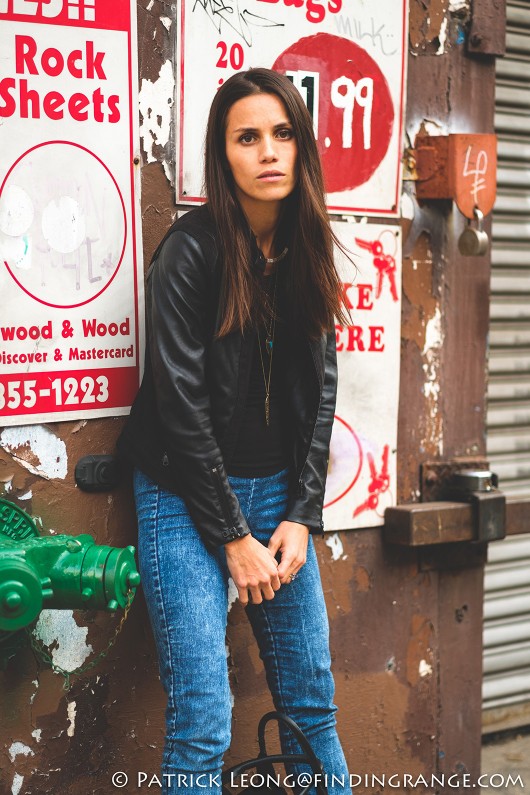 ↑ Again, the colors are so rich…love them.
So, as you can imagine, Dumbo can be very crowded, especially on weekends.  However, it's only crowded in certain areas, and if you're willing to walk a few blocks north, it's actually pretty secluded.  That's what we did, and we ended up with nice quiet areas to explore.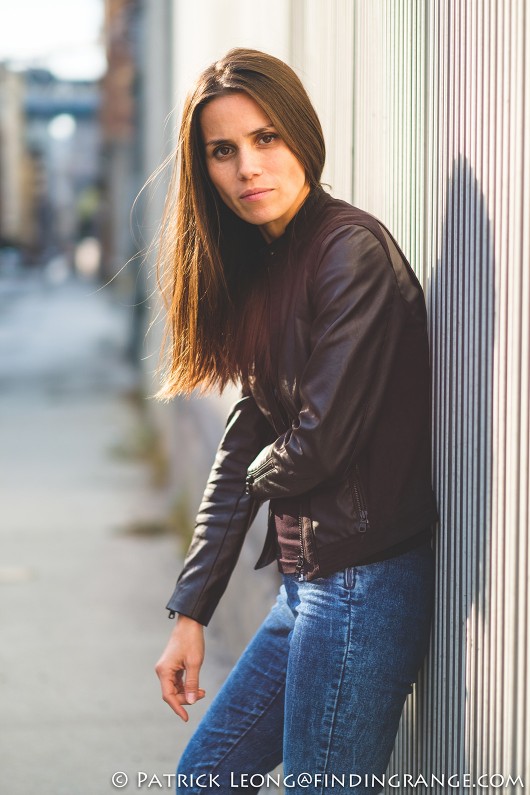 ↑ There's a little flare in this photo but I think it adds to it.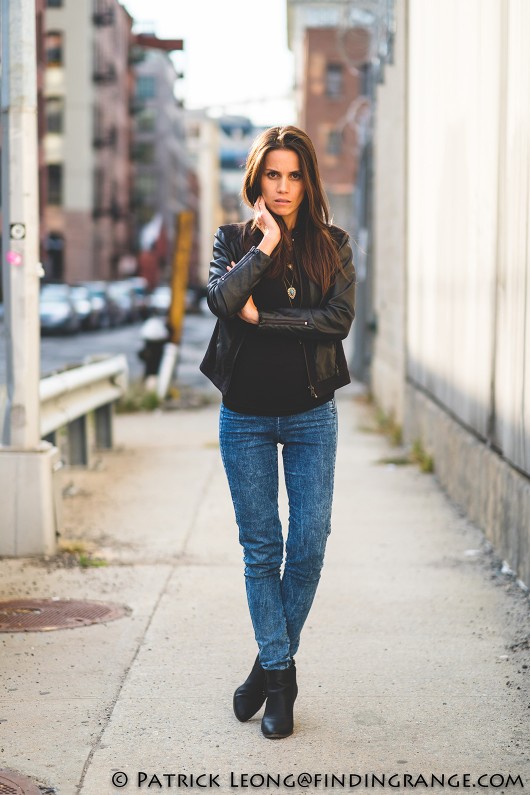 ↑ I love walking around Dumbo.  I love all the buildings around it.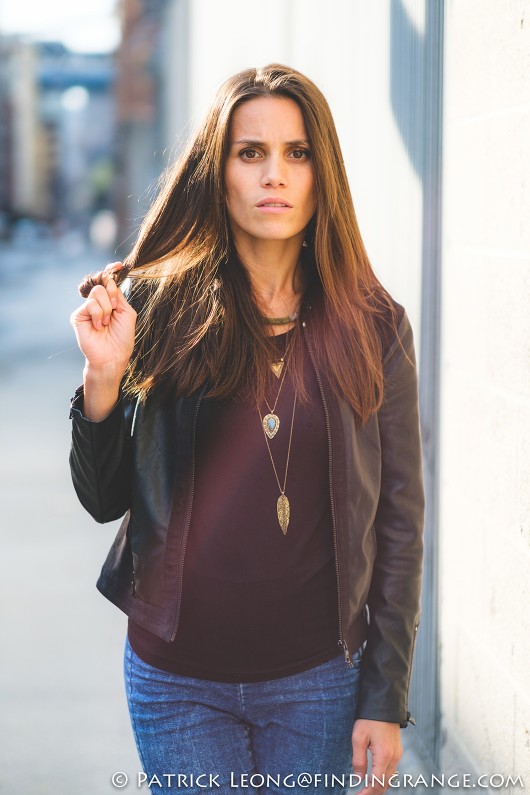 ↑ Again, there's flare in this photo but I like it.
All these images were taken with my XF 56mm f1.2 R APD lens.  Since I purchased the X-T2, I've been shooting a lot with this lens.  It's a great combo but you know what?  I'm starting to feel like there are times when the XF 90mm will come in handy.  I reviewed the XF 90mm a while ago (review here), and to me, it's one of the best lenses that Fuji has ever made for the X Series.  But at the time, I felt the XF 56mm was going to be more useful for me because of the shorter focal length.  Things are changing though, and I've been finding myself gravitating more towards the qualities of the XF 90mm.  So, who knows, I may trade in some gear that I don't use anymore and finally get one :).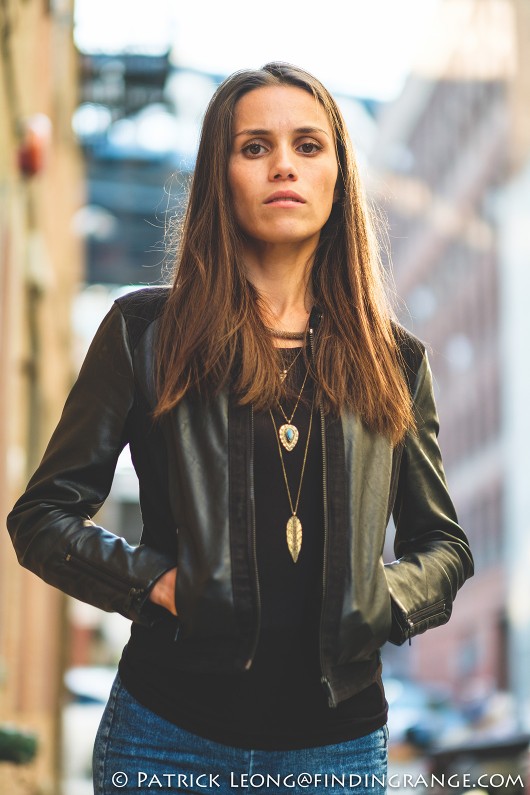 ↑ We didn't have too much time.  The sun was going down.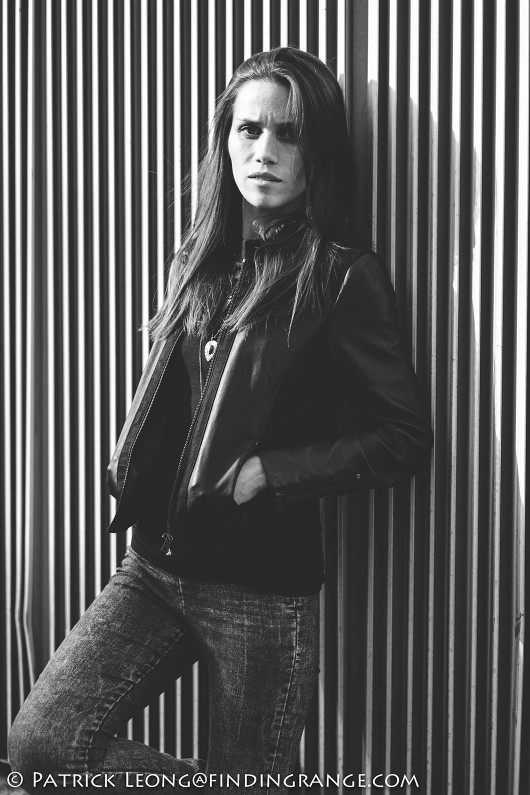 ↑ The buildings around Dumbo offer great backgrounds.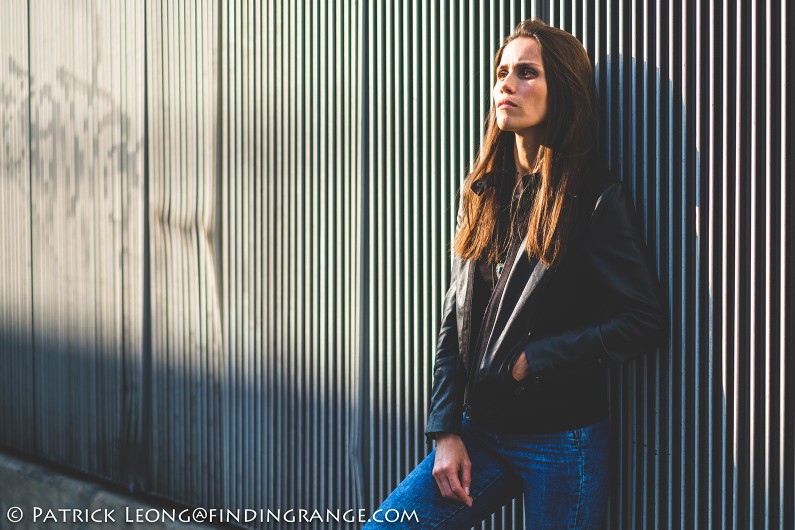 ↑ Here is the last one.
Anyway, I hope you enjoy the photos, and expect some more posts this week.  There will be some more Fuji X Series gear, and I will also be putting up a guest post this week, so come and check it out!  It will have some awesome Leica 50mm Noctilux f0.95 pics in it from London Fashion Week!  Thanks for stopping by!
If you want more info on the X-T2, check out my review or you want to check out pricing and availability below: