Fujifilm XF 23mm f2 R WR Lens First Impressions:
When I reviewed the Fuji XF 23mm f1.4 (review here), one of the things that I mentioned was that while it is a fantastic optic, it's rather large to use as an everyday lens.  I thought a great alternative was for Fuji to create an f2 version, and so did many others.  Truthfully, for a 35mm equivalent lens, you don't always need that extra stop.  In fact, I usually like to stop it down to around f4 to f8.  I'd like the f1.4 aperture for certain times but I personally wouldn't use it enough to justify not only the extra cost but more importantly, the size.  Well, as we all know, Fuji have recently released the XF 23mm f2 R WR lens.  Here are my first impressions.
Let's start off by talking a bit about the overall build of this lens.  Truthfully, a lens like this couldn't have come at a better time because as some of you know, I recently, hurt my back (pinched nerve), and carrying something heavy or even a lot of gear is definitely something I don't want to do right now.  At 180 g, the XF 23mm f2 is light.  As you can see, it is also very compact, and it comes in silver and black.  To me, this is the perfect size for a street lens.  The XF 23mm f2 is also well assembled.  The focusing ring is smooth, and the aperture ring clicks distinctly in third stops.  Actually, I think this lens along with the XF 35mm f2 have the best feeling aperture rings out of the X Series lenses.   Lastly, the XF 23mm f2 is dust and weather resistant; it can also operate in temperatures as low as -10ºC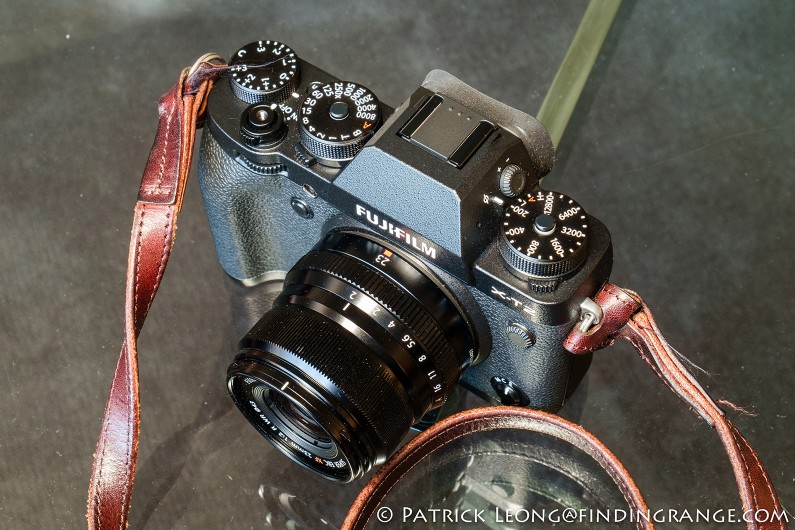 ↑ The XF 23mm f2 is nice and compact.  This lens would make a great companion to the XF 35mm f2.
This lens does look similar to the XF 35mm f2 but unlike that lens, the lens hood for the XF 23mm f2 has a bayonet style mount as opposed to a thread to screw in the lens, which I find much more convenient.  The shape of the included lens hood is a little strange though, so if you want a more traditional looking hood, you can purchase the LH-XF35-2, which is also made of metal.  It looks like the round vented hoods from some of the Leica M lenses.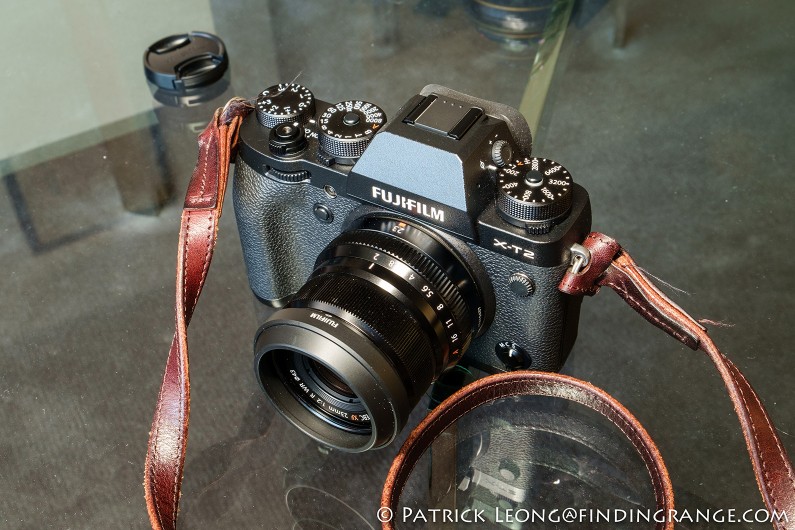 ↑ The lens hood looks a bit strange but it is compact.
As for the autofocus, Fuji states that the XF 23mm f2 R WR lens can focus as fast as 0.05 seconds, and I do not doubt this at all.  It's a virtual speed demon, and it's silent!  I've been using this lens on my X-T2 (which I reviewed a couple of weeks ago), and it is a match made in heaven.  Both are weather sealed, compact, and the autofocus can be astonishing at times.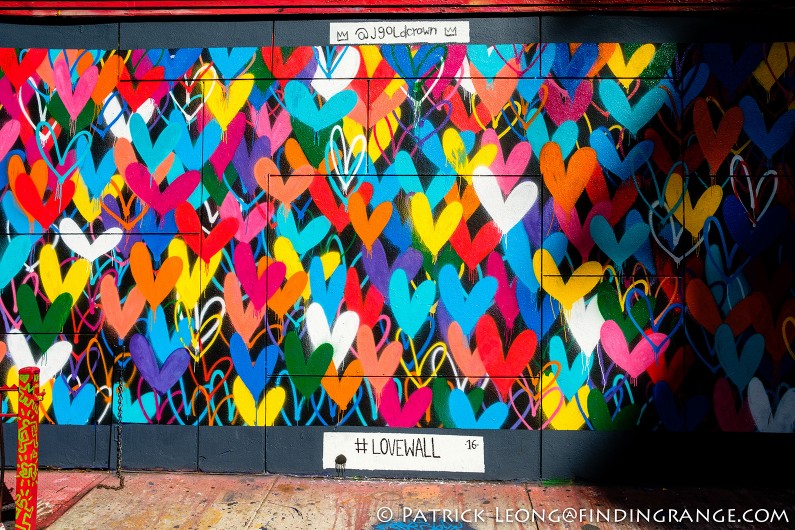 ↑ One of the things that I love about NYC is the street art that's all over.  All of you should definitely check out the artist; his tag is in the photo.  This was taken at f5.6.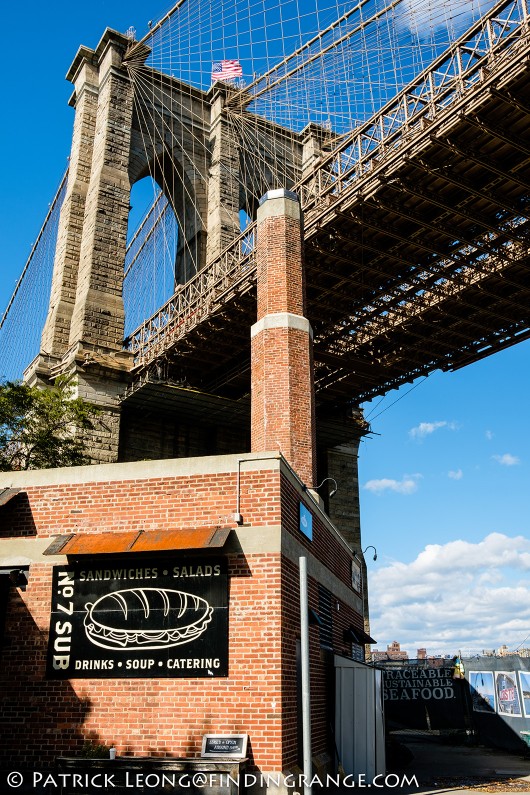 ↑ The cold weather is here but there are still definitely some nice days out.  This was taken at f11.
To top it off, the image quality is excellent.  I still have to do further testing in this category, which is why this is not a review but so far, I am very happy with the results.  It's plenty sharp, color rendering seems a bit on the warmer side, and the XF 23mm has pretty decent contrast.  Overall, it's definitely a nice lens to add to the collection for those who value a light weight kit, and great for daily walks.  I find its priced decently as well at $449.  I was actually out yesterday thinking I was only going to walk around in the morning but with the X-T2 being so light, especially with this lens mounted on it, I ended up staying out all day.  I started at 8:30am, and didn't get home till around 5/5:30pm.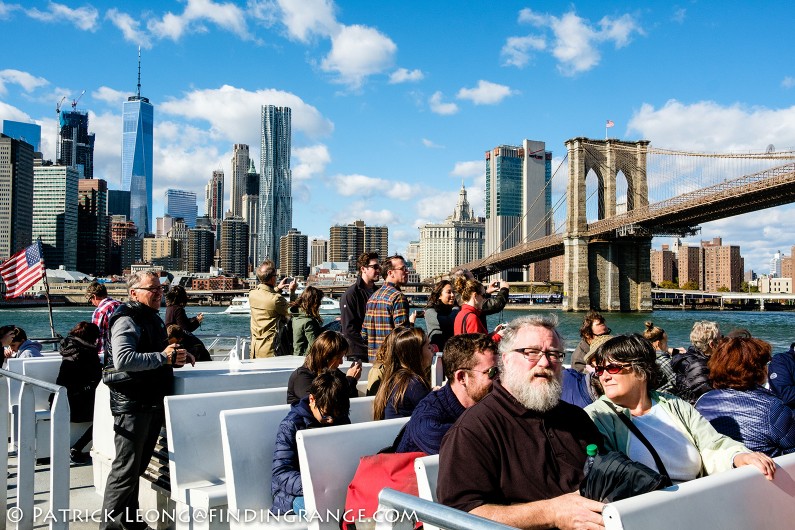 ↑ This was taken at f11 using 800 ISO because the boat was rocking back and forth.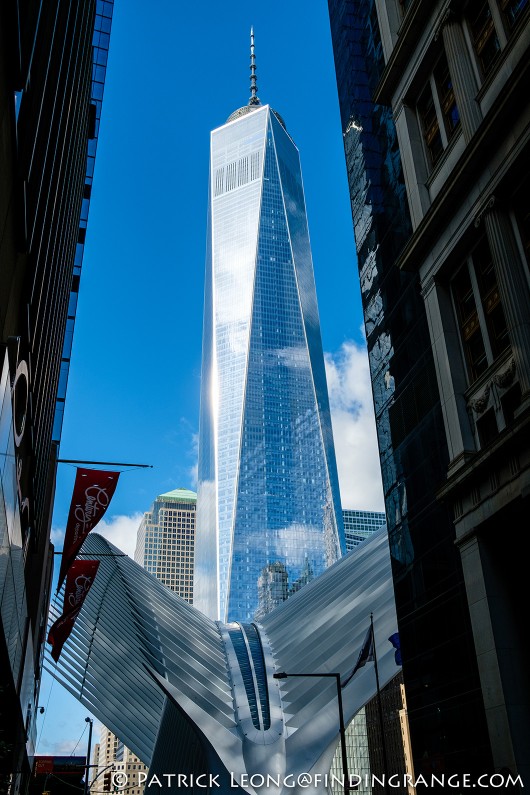 ↑ This lens is plenty sharp.  This was taken at f8 at 400 ISO.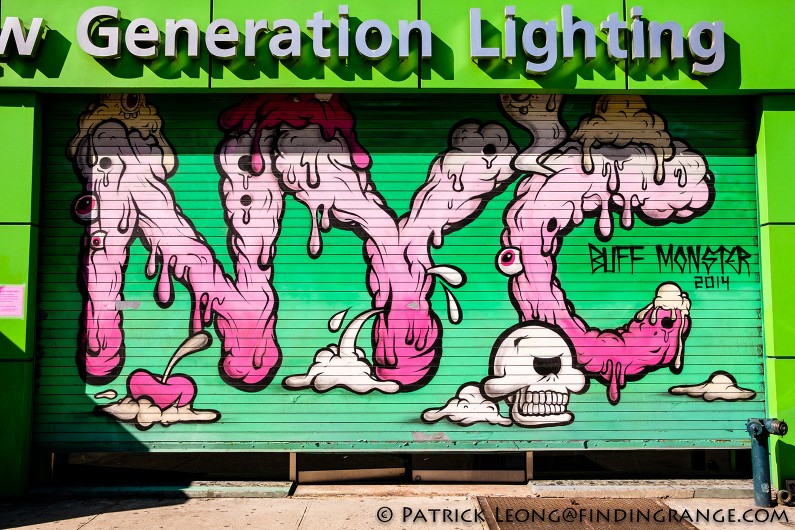 ↑ This was taken at f8 at 400 ISO.  The artist's tag is in the photo.
So, my review will be coming soon.  As usual, I'll back it up with plenty of examples to try to give all of you a well rounded review.  I also have the XF 50-140mm here as well for review purposes, which I'll talk about more later.  For now, if you want more info on the XF 23mm f2, you can find it through the links below.  Thanks for stopping by!